A loving and tender lullaby, Holly Henderson's beautiful "Wendy" is a sweet doggy daydream brought to life through soothing, sun-soaked psych-pop and smile-inducing animation.
Stream: "Wendy" – Holly Henderson
---
Whether in love or in life, no one likes being left behind – not humans, nor our furry friends.
Holly Henderson's new music video speaks to all of us who get a little scared and lonely from time to time, but the song started off as a reassurance for her dog: A promise that she is loved, that she will always be cared for, and that she will never be abandoned. A loving and tender lullaby, "Wendy" is a sweet doggy daydream brought to life through soothing, sun-soaked psych-pop and beautiful, smile-inducing animation.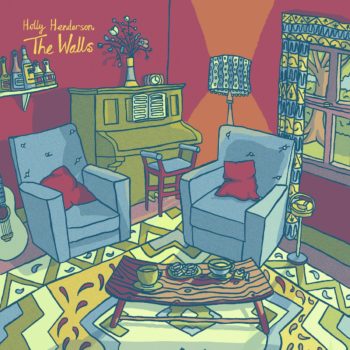 Who's breaking your heart now Wendy?
You smile and the sun begins to rise
Don't let it fade completely
A little bit of patience
for the sparkle in your eyes
Atwood Magazine is proud to be premiering the music video for "Wendy," animated by Joey Bullet and Emleigh. Taken off Holly Henderson's recently-released sophomore album The Walls (February 10, 2023 via London-based indie label Ivy RecRods), the under two minute "Wendy" is a short and sweet introduction to the 27-year-old Kent-based composer/musician/producer and her immersive, alluring baroque pop sound. Recorded in a farmhouse in the English countryside, The Walls follows Henderson's 2019 debut album Monday Green, which she recorded while living in Los Angeles, as well as a slew of standalone singles and a self-titled EP released during the years in-between.
For Holly Henderson, The Walls is an incredibly intimate and meaningful homecoming.
"This album sits within a sense of place," Henderson explains. "As a songwriter, I can only speak of my own thoughts of home and belonging. I suppose this record is a wandering eye over the fleeting moments from the last few years, of when I felt at home, and when I didn't. When I felt like the walls were tumbling, when they kept me safe, and when they became my prison. I learned the only way of breaking these patterns, was to let people step over the threshold."
"Due to the intimacy of the songs, I wanted to preserve the organic nature of the words and the arrangements. The heart of every song was recorded live, from the front room of a farmhouse in Sevenoaks – everyone facing each other, hearing each other, and working together. The sounds you hear are preserved in the moment that they happened. Tentative and selective moments were never changed in post. The other-worldly elements, synths, sounds, etc, were still captured live. 3 to 4 of us, tinkering with analogue synths, percussion, voices, iPads, etc., while the songs played. Rowan's sensitivity as an engineer and producer preserved every magical moment in his safe hands, while every person in the band shines throughout, regardless of trying to make this happen during the times of COVID, nothing was missing."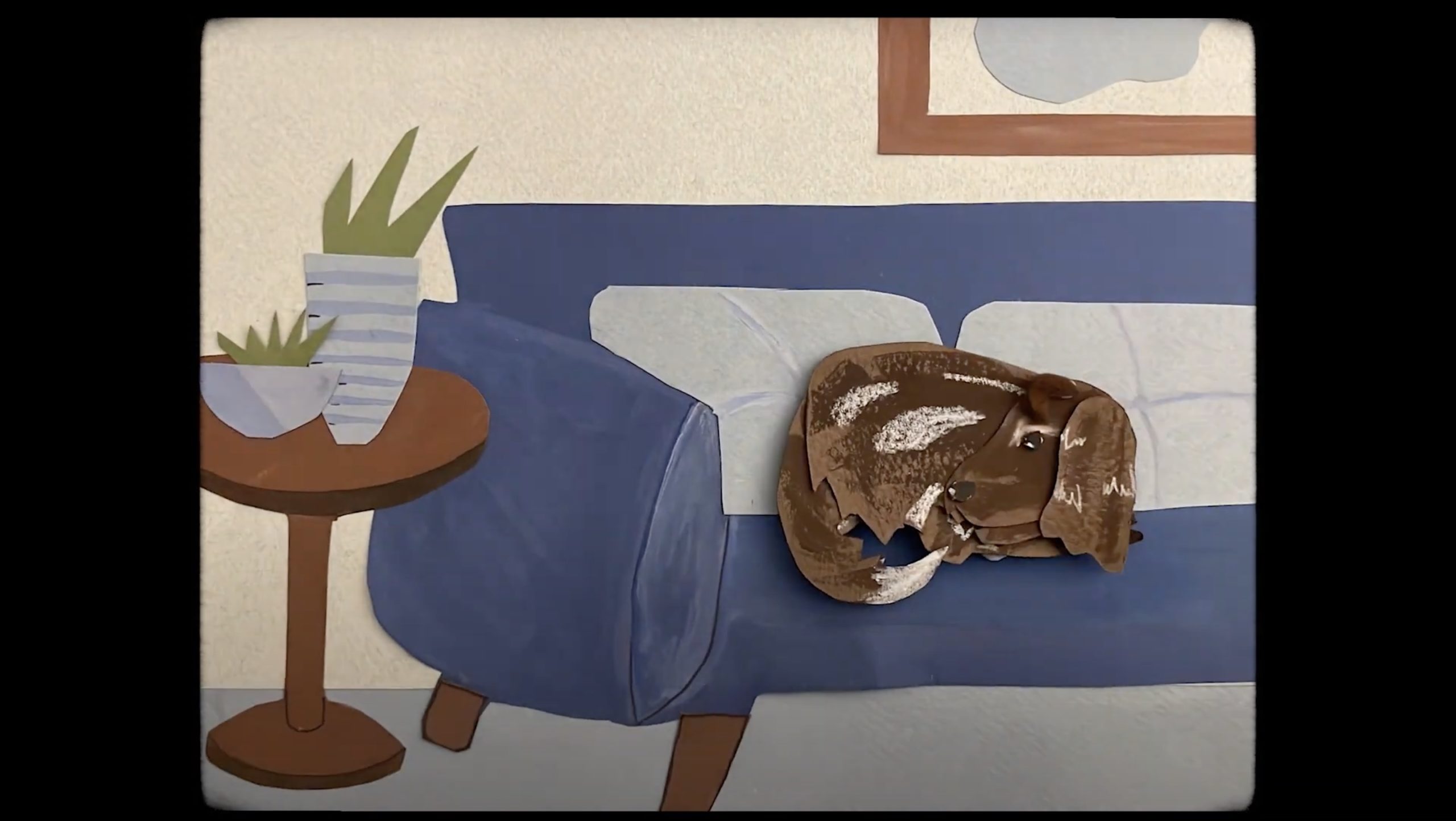 The album's second single, "Wendy" is warm and welcoming, with soaring harmonies and layered instruments creating a sense of wonder, space, and celebration.
Henderson sings sweet, comforting assurances of everlasting love and devotion, her voice a gentle beacon of affection and kindness:
I know you've been low just lately
I think a little seat in the sun will make it right
When all that time is passing by
You look out the window
and you watch the fading light
"When I was living on and off in LA, I was alone with Wendy the dog a lot of the time," Henderson tells Atwood Magazine. "Every time I left, I felt immense guilt – you could see she was terrified of being abandoned again, even though everyone around her loved her infinitely. So I wrote it while sitting on the bed with her, and it started as a lullaby. I'm telling her that even if she's alone, there's always someone coming back. I gravitate naturally to the slightly dreamy, saccharine '60s ballads of The Carpenters or The Mamas & the Papas. The song moved organically into that place; adding the Rhodes, harmonies, mandolins, and guitars was more a responsibility to the sensibility of Wendy than a conscious choice."
---
And it got cold real quick
The scent of the trees
and passing footsteps on the brick
You're not a loser girl, you just don't fit
You've got that something
As if Henderson's heartfelt lyrics weren't enough of a tearjerker, the "Wendy" music video is an achingly sweet visual accompaniment that guarantees a few more teardrops and smiles. Animated by Joey Bullet & Emleigh, the video dives into the mind of a dog left at home alone. Sad and lonely, she dreams of running through open pastures and falling in love with another dog, who joins her in her frolicking and merriment. Together, they're happy and carefree.
When Wendy the dog wakes up, she finds she's still alone – that is, until she hears a sound at the door. We won't spoil the ending, so you'll have to dedicate two minutes of your life to this beautiful song and its comforting music video. Needless to say, Holly Henderson has us enchanted – and for fans of "Wendy," it behooves you to give Henderson's new album The Walls your full and undivided attention – as this album is every part as moving, as inspiring, and as magical as its individual tracks.
But first, watch the music video for "Wendy" exclusively on Atwood Magazine!
You're breaking my heart now Wendy,
It's a good day walking by your side
You're like a silver lining
Don't you get sad when it's a lonely night
— —
Stream: "Wendy" – Holly Henderson
— — — —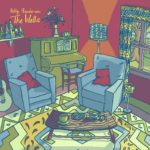 ? © Miki Henderson
:: Stream Holly Henderson ::
---