Full of longing and desire, Meadowlark's new single "H.I.T.H." (Hole in the Head) captures the scary, daunting and intense nature of love. 
Stream: "H.I.T.H." – Meadowlark
---
When you are growing up, someone will teach you how to write a CV, someone will teach you how to cook, you will learn how to drive with the help of an instructor. These are banal achievements, straightforward and so ordinary that they go unnoticed most of the time, and no one would write a song about them. But what about love? Love isn't in the 'things to learn as you grow up' checklist; no one teaches you how to love, how to deal with heartache, how to deal with such intense feelings. Perhaps that is why everyone writes songs about it, because it's trial and error; because, at some point, everyone struggles.
If anything, love is scary, and Meadowlark's new single "H.I.T.H." talks about how daunting and confusing it can be.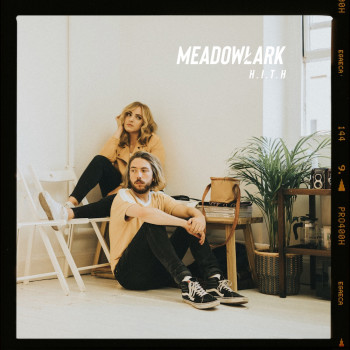 Out February 15, 2019, "H.I.T.H." (Hole In The Head) is the first single released this year by Meadowlark. The Bristol based duo of Kate McGill and Dan Broadley, Meadowlark released their debut album Postcards in 2017, following a dreamy string of singles and EPs. Speaking of the curiously titled new single, Meadowlark share: "'H.I.T.H' (Hole In The Head) comes from a place of undeniably wanting to be near someone, but hating the fact that you do. From wanting someone physically but being terrified when emotions follow. Admitting your feelings for someone is one thing, but to let yourself fall in love and take on all that comes with it is one of the scariest places we can go as a human being. We make assumptions about the future to protect ourselves from the fear of it possibly going wrong. But love is relentless… it's like a hole in the head. You have to address it before it takes over."
"H.I.T.H." is a genuine chronicle about being the one that doesn't reciprocate. In fact, the song is an extended narrative of the popular saying 'it's not you, it's me'. The chorus is sincere: It talks about unrequited love without any tinge of sass, vengeance or resentment.
You wanted this
You couldn't love me
any more than you do
I wanted you
But something told me you
and I would fall through
McGill's soaring vocals lead into the second verse, where she unapologetically justifies her actions. She didn't want to fool anyone into thinking she loved them; she just wanted comfort, and it ended up getting out of hand.
I didn't wanna have to pretend
that I loved you, I loved you
But it was cold in the bed, cold in the bed
And I don't wanna feel the pain
Not doing this again, just want it to end
It's like a hole in the head, hole in the head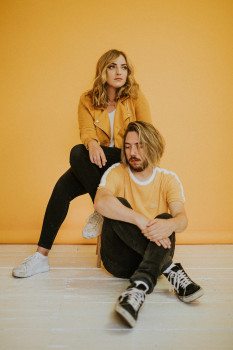 In the second chorus, there is a lift in the production, becoming more rhythmic and taking us on a dynamic journey through the song and into the bridge, which returns to Meadowlark's lush minimal orchestration. Before introducing us to the final chorus, McGill questions her own feelings one last time.
All you've planned
Will I miss your hand on me?
This began 'cause you
kissed the thought of me
"H.I.T.H.", which follows up recent singles "Appetite" and "Family Tree," arrives just before the Bristol-based duo hit the road for a European tour in April. Stream Meadowlark's new music now, and find their tour dates below!
Stream: "H.I.T.H." – Meadowlark
— — — —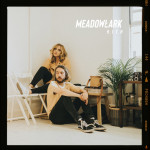 ? © Felix Russel Shaw
:: Stream Meadowlark ::
---
:: Meadowlark Tour Dates ::
Thu 4 Apr BRIGHTON, Prince Albert
Wed 10 Apr LONDON, Paper Dress Vintage
Thu 11 Apr BRISTOL, Rough Trade
Sat 13 Apr BIRMINGHAM, Cuban Embassy
Tue 23 Apr COLOGNE (DE), Theater Die Wohngemeinschaft
Wed 24 Apr BERLIN (DE), Maze
Thu 25 Apr HAMBURG (DE), Häkken
Fri 26 Apr DELFT (NL), Steck