The Japanese House makes post-breakup breathing a little easier with her new song "Sad to Breathe."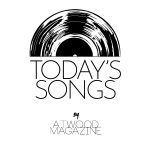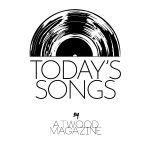 Stream: "Sad to Breathe" – The Japanese House
---
As with most Dirty Hit artists (i.e. Wolf Alice, Rina Sawayama, Beabadoobee…), The Japanese House has a distinct sound that reverberates through her discography. That dreamy pop aesthetic was reintroduced with 2023's "Boyhood," described by Atwood Magazine as "a reflection of times lost and a prayer for those to come."
Now the band fronted by singer/songwriter Amber Bain is back with another single, "Sad to Breathe," telling the all-too familiar story of itching for someone you love for (or lust over). The track was co-produced by Bain alongside Chloe Kraemer and The 1975's George Daniel.
"I wrote 'Sad to Breathe'… about that desperate feeling when someone leaves you and the disbelief that they could," Bain says. "It's funny you could have those kind of insane dramatic thoughts, that feel so real at the time, but can by some miracle look back in fondness to your entire life being ruined. It all circles back around."
If you're going away
Why'd you say something
that made me believe
That you just might stay
It's almost ironic that the song becomes so fun and upbeat, as the lyrics continue discussing the distance between these two people — and the narrator's reaction to the negative changes in their relationship.
'Cause you're right and I'm tryin'
To change myself, but it's tirin'
And I go to bed and I'm cryin'
'Cause it's sad to breathe the air
when you're not there.
More than anything, the production of The Japanese House's music is meticulous and thoughtful — that's particularly true of "Sad to Breathe." The beginning is lofty and airy, particularly in the vocals and the almost wistful piano track.
In fact, the introduction shares similarities to The 1975's "chimes" (as affectionately nicknamed by fans), included in songs about loving and longing, like "Be My Mistake," "The Man Who Married a Robot / Love Theme," "The Birthday Party," and Notes on a Conditional Form's "The 1975."
The song quickly shifts, highlighting The Japanese House's pop-driven side. These electronic elements are reflected in the vocal tracks, with the beginning's wistful harmony continuing throughout "Sad to Breathe."
It's hard to pinpoint the perfect environment to listen to this original. It's not exactly a breakup song and it's not a love song, either. That's part of the charm behind The Japanese House and "Sad to Breathe": It's such a specific emotion and experience, yet it's so universal to listeners.
The Japanese House's sophomore album, In The End, It Always Does, is expected to release June 2023, complete with tracks "Sad to Breathe" and "Boyhood," as well as features from The 1975's Matty Healy and MUNA's Katie Gavin. In the meantime, fans will be sad to breathe (but happy to listen to) the latest The Japanese House single.
— —
Stream: "Sad to Breathe" – The Japanese House
— — — —
 © Jay Seba
:: Today's Song(s) ::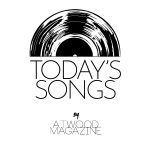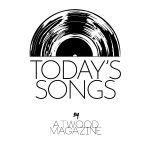 ---
:: Stream The Japanese House ::