South East London's Honey Moon return with their latest single "Amour Fou," featuring hypnotizing bass lines, enchanting lyrics, and a story told in technicolor.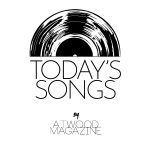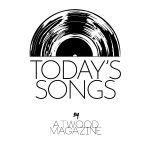 Stream: "Amour Fou" – Honey Moon
---
Hailing from South East London, indie pop trio Honey Moon is back from a three year break to grace our ears once more.
The three person collective consists of Jack Slater Chandler (frontman), Joey Django (bass and vocals) and Zach Urch (lead guitar and vocals). The band creates self proclaimed "melancholipop" with their psychedelic rock influences and dynamic tones created in their guitar and vocals the band produces quintessential music to lounge to.
This track is the fifth single released leading up to the band's forthcoming debut album, Same Old Paradise, set to release January 31st 2023. "Amour Fou" has a lot of those same qualities, but with a slow, more retro feel to it. This is partly due to the fact "Amour Fou" is "inspired by a run of watching Sopranos episodes most evenings" the band shared in an Instagram post.
The track is the band's "bossa baby" in their own words, clearly drawing from the bossa nova genre and Sopranos glamor. The track has a mellow traditional bossa nova elements like twangy looping guitar melody, strong bass line and use of a drums with a closed hi hat and snare. In true Sopranos fashion the song exudes elegance and wealth with a nostalgic, golden age of hollywood-esque energy to it. This is mainly driven by lyrics such as
Fancy drink, expensive cars
Moving like a little movie star
In a feature-length skirt directed by Versace
which exudes glamor with a modern twist.
The lyrics tell a story of adultery, uncertain love, and hope despite knowing this relationship can go nowhere. The melody may be upbeat and dreamy but the lyrics tell a tale of unrequited and messy romance. The first pre chorus is sung
Technicolor dreams they'll see
Another's love is what they need
Always waiting
Whereas the second one is
Technicolor dreams they'll see
Each other's love is what they need
Always waiting
The pre-chorus encapsulates the crux of the song effortlessly with the simple change of a single word. The uncertainty of whether they need one another or someone else is the question which leaves the two in this endless limbo. This is also displayed in juxtaposing lyrics like, "he's checking in, she's checking out," showing how these characters are revolving doors in one another's lives.
Both pre choruses are sung casually and with the same tone and displaying how flipping between these two states of uncertainty is effortless and the norm in this story. Slater Chandler draws out the lyric "always waiting" with a pause between "always" and "waiting," mimicking how the two are waiting on one another to the listener. This storytelling aspect is very new for the band and displays their ability to tell compelling stories through their dreamy lyricism.
In previous releases the band has always drawn from personal experiences in their music, writing indie pop love (or heartbreak) songs – however, this track is a completely new direction for them, with this brand new exploration of genre alongside telling a story that seems far removed from themselves, and yet is so grounded in realistic and relatable lyrics.
Waiting for heartache
Evidently desperately can't wait
Always so suggestible she'll be
The heart waits
Twenty carat gold won't cover mistakes
Illusions of the harmonies she seeks
Can't bring herself to speak
While we may not all have twenty carat gold to cover our mistakes, everyone can relate to agonizingly and desperately waiting for someone; hoping they'll notice you, reading into their every move, which is precisely what is being described beneath the elegance of the setting.
This new direction to Honey Moon's sound makes the anticipation for their debut album all the more satisfying as listeners await what's next on the band's roster.
— —
Stream: "Amour Fou" – Honey Moon
---
— — — —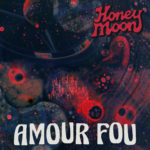 ? © Andreia Lemos
:: Today's Song(s) ::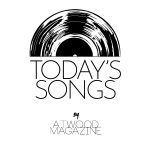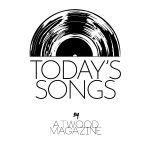 ---
:: Stream Honey Moon ::