Every Friday, Atwood Magazine's staff share what they've been listening to that week – a song, an album, an artist – whatever's been having an impact on them, in the moment.
This week's weekly roundup features music by NoSo, Friends of Friends, Capo Corleone, Lainey Wilson, Jo-Jo & The Teeth, Creature Canyon, Coconut Cream, Flo Kwassi, Andie Mechanic, The Slow Readers Club, Verra Cruz, Washburn and the River, & Pony Bradshaw!
•• •• •• ••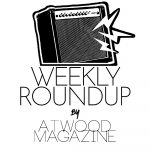 :: "Suburbia" – NoSo ::
NoSo makes the hum-drum of suburbia feel magical.
This singer-songwriter's insightful lyricism and dreamy indie-rock soundscape bring listeners into a world of inner-reflection. Exploring everything from their gender identity to the concept of love, NoSo provides a space for timely contemplation. Their debut record, Stay Proud of Me, features the track, "Suburbia," in which they reminisce upon their early life living in a suburb outside of Chicago.
A bright guitar lick brings us into the song, giving way to NoSo's gentle vocals, as they sing of "Rich kids and boutique drugs," — you know, just all of the classic suburbia-adjacent things. They tell NPR in a recent interview, "[Growing up in the suburbs] led to quite a bit of repression for me, and I just felt this need to conform." Their battle with gender identity was hidden under skirts and dresses, drowning within yards of colorful fabric.
But times have changed — NoSo has now escaped their hometown, growing far beyond the constraints of suburban living. They continue to piece together their identity with every song they write, acting as a mirror for so many others who are slowly developing into the person they are meant to be.
:: "Morphine" – Friends of Friends ::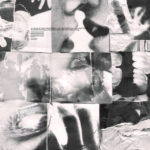 An explosive indie rock anthem full of raw energy and charged passion, Friends of Friends' "Morphine" is an unapologetic and resounding high. The Brisbane band hit all the right notes in constructing a cathartic and catching upheaval that hits hard and leaves a lasting mark on all who listen.
Independently released November 24, 2022, "Morphine" is the kind of searing, seamless mix of punk, rock, and just a touch of "emo" that would make folks like Frank Turner, Good Charlotte, and Boys Like Girls smile. Overdriven guitars roar and dramatic drums churn out a driving beat as the four-piece of Barnaby Baker (vocalist and primary songwriter), Thomas Bowie (lead guitarist), Morgan Blake (drums/samples), and Frank Christian (bass/synth/keyboard) rise and fall with grace and cinematic fury.
I'm scratching the pavement, I'm heresy
Don't turn off the morphine, can't feel a thing
I don't want to look down, but I gotta know
I'm just a downward spiral, not your antidote
(but don't let go)
Will you stay when it all goes wrong?
Will you be here when it all goes wrong?
And I'll sit on your corner, waiting for too long.
Will you be here when it goes wrong?
Understanding the inspiration behind "Morphine" only serves to amplify the track's intensity: "This song is about leaning on my relationship while watching my mum go through breast cancer," frontman Barnaby Baker tells Atwood Magazine. "It's about reaching out for help when things go wrong and hoping that someone will be there to help you pick up the pieces. I remember how hard it was to see her in hospital, unsure how it would end. There was morphine for her pain, and I leaned on my relationship for mine."
"This song is an apocalyptic look on my life as it feels as though I'm slowly spiraling downwards. I think we all are at times. It's that feeling of chasing the light at the end of the tunnel, and hoping to reach it in time. It's also a coming-of-age song after growing up in church, as my beliefs now would be regarded as heresy. During the writing process I was dwelling on half-truths that are sold to us by politics, big oil companies and fashion companies. Sometimes society can feel hidden by an incessant need for profit. The song started out with a gruesome drone I made on one of my synthesizers. It's the first sound you hear and sets the tone for the rest of the track. The whole song is rather depressing in outlook, but has pop moments poking through the destructive soundscape like a rose gasping for sunlight in a concrete wasteland."
That first synth blooms into a beautifully cleansing, aching, raw, intimate cacophony: For anyone who feels like their life is caught in a chaotic, turbulent spiral; for all those who need to release their tension and steam; for everyone who needs to know they're not alone, "Morphine" is here for you. Friends of Friends' third single of the year packs the heavy, heartfelt punch we need to reckon with life's worst moments, face our pain, and hopefully – eventually – rise up from the trenches and shine bright once more. Let this song be your lifeline.
With that, I send my best wishes to Baker, his mother, and their family.
I was drowning on your back seat (Drinking up)
Now I'm coming up for air (Oh, shit)
I've got the bends, I see the end
You know I love it when you cut me deep, oh
You know I love it, but I hate this sobriety
Lying with pretext, covered in fake sex
Pass me another I don't wanna remember
I'm angry and reckless, and Icarus complex
Pass me another, but don't stay close
Wake me up, I just wanna feel better
I don't want to be in pain
I don't want to live forever
It's you in the mourning
You're just like morphine
You here when it all goes wrong?
:: "Thank Myself" – Capo Corleone ::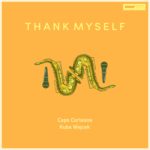 Capo Corleone and Kuba Więcek unite to create a musical masterpiece with their upcoming EP. The latest single to be unveiled is the title-track "Thank Myself," a thought-provoking song about realizing all of the incredible things you're capable of achieving and learning to show more appreciation to yourself. Something I'm sure we all need to do a little more often.
This anthem of self-love showcases Corleone and Więcek's unique amalgamation of Hip Hop meets Jazz, a concoction which the two have started to make a name for. The upcoming EP will treat listeners with more of this impressive diversity, as the Los Angeles based Corleone and Polish Więcek join forces, building a sonic world which dances between both genres and cultures.
:: "New Friends" – Lainey Wilson ::
Lainey Wilson's song "New Friends" makes you feel like you are listening to a peaceful confession stowed away in a secret diary. Her beautiful and steady vocals echo through a calming beat as she sings about the crazy things one may do when a connection fades such as talking to walls or cussing at pictures. As her country twang radiates throughout the melody, it emphasizes false hope in lines such as, "Staring out the window/ Like the view is gonna change." However, as she comes to terms with the loss, she sings, "If you ain't coming back baby/ I'm thinking maybe I could use/ Some new friends."
I can run with
Maybe have a little fun with
I don't even`care what we do
Just don't tell em all I'd trade em all for you
Within the bridge of the song, lies the heart of it. As her voice fades into a quieter echo, the possibility of new friendship rises. She imagines what these friends and her could do and how she would be open to doing anything with them. But the truth comes out when she says, "Just don't tell em all I'd trade em all for you." Noting that the only friendship she wants is the one she is losing.
"New Friends" premiered during Paramount's fourth episode of their fifth season, Yellowstone. She wrote in an Instagram post, "Surprise! I had another new song hiding in tonight's episode when Jamie and Sarah were flirting at the bar." Her song "Smell Like Smoke" premiered just a week prior in the third episode of the show. Both songs can now be found on her new album Bell Bottom Country which was released on October 28, 2022.
:: No More Good News – Jo-Jo & The Teeth ::
Dom Kureen, Isle of Wight
A December debut drop for the female-fronted art-rockers, comprised of two Canadians and three Isle of Wighters, who cite influences from Queen and Fleetwood Mac to the Rolling Stones and Aerosmith. Jo-Jo & The Teeth's No More Good News juxtaposes an upbeat, forward driving arc with a chaotic dusting of anarchic roguery. Anthemic, uplifting, and with oodles of sing-along pop hooks and crescendos, the LP is intimately rooted in old fashioned guitar rock and roll, carried by its lead singer's unwavering ebullience.
:: "Sleepwalking" – Creature Canyon ::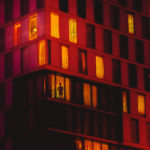 If it's one thing Creature Canyon can do, it's bring some of the most vulnerable and confusing parts of the human experience to life in the most fun possible way. The fifth of twelve tracks on their debut album, Remarks, "Sleepwalking" is one of many instances where the San Diego-based indie rockers show what they do best.
"'Sleepwalking' brings to light the different perspectives of someone in a wavering relationship on the brink of collapse," the band elaborates. "The anxiety of feeling trapped and over analyzing the disconnects in the relationship has led to an uncertainty of what's to come and a longing for resolve." With glittering synths, driving percussions, and reverbed vocals, Creature Canyon's intense lyrics are hidden underneath the song's upbeat and fuzzy sound; interestingly, the opposition of the lyrics and melody highlights what the band wishes to convey to listeners further, as it's uncertain whether or not this dissolving relationship means better or worse for the future.
Deeply authentic and infectiously energetic, "Sleepwalking" tackles inner turmoil and grief with the band's sky-high energy and charisma. Giving a modern take on 1980s rock 'n' roll and dashing in just the right amount of punk and indie, Creature Canyon yet again prove that they can make even the most downhearted things danceable.
:: "Crumbs" – Coconut Cream ::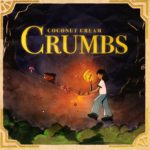 Sydney's Coconut Cream have been something of a personal favorite of mine for quite a while now: The band's dynamic, nostalgia-washed song "Your Drug on Computers" remains "as fun to sink into as it is to sway with," as I wrote last summer. They released their sophomore EP What Kind Of Music Do You Like To Listen To? back in February, and have since been on something of a touring spree. Released in late November via Broth Records, the feverish "Crumbs" is the band's first release since the top of the year – a cathartic anthem showcasing their captivating, charismatic indie rock sound while capturing their maturity and ongoing growth together.
In a word, "Crumbs" is a soaring, cinematic reverie. The four-piece of Astari Mudana, Jasmine Tan, Chad Kennedy, and Oscar Saran combine tight rhythms and driving beats together with radiant melodies and catchy, cool vocal lines that lure listeners in, tapping a core deep down inside.
Chase the driver
White Bay station
I know I'm making an awful mistake
You look so pretty
With the streetlight in your eyes
You pack up all of my shit and we walk outside
Then you left a trail of crumbs for me
And I followed them all the way to nothing
But I'll take what I can get when it comes to you
And you know I'll fall for it every time
And Darling, darling I do
"'Crumbs' is a track that I wrote based on a conversation I had with a friend about dating," Coconut Cream's Astari Mudana tells Atwood Magazine. "She came up with this analogy of someone stringing you along with 'breadcrumbs,' but never giving you the full thing. This inspired the song 'Crumbs.' I also found this cute old fashioned fairy tale book lying around my house which had the story of Hansel and Gretel in it. I really connected this story to the track and wanted the song to feel almost fairy tale like. This inspired the single artwork and the innocent and naive nature of the lyrics."
With its head in the clouds and its feet on the ground, "Crumbs" is utterly enchanting, invigorating, and inspiring. Needless to say, we'll be keeping close tabs on Coconut Cream in 2023!
Now I'm older
I saw you walking with a shoulder bag
You're on a first date
I hope she tells you you're a drag
I was an antidote, I was a lamb waiting for the slaughter
You'll reminisce one day bout that girl who lived by the water
You left a trail of crumbs for me
And I followed them all the way to nothing
But I'll take what I can get when it comes to you
And you know I'll fall for it every time
And Darling, darling I do
:: "Monsters" – Flo Kwassi ::
My weekend trip to Montreal last month, like my trips to that ville merveilleuse tend to be, was heavily music-oriented. From a French-language folk music show at Place des Arts, to the Bach Festival at the Église Saint-André et Saint-Paul, to some energetic live rock at Bistro à Jojo in the Quartier Latin, it was clear that city is one with exceptional access to la bonne musique.
My only regret is that access came to an abrupt end for me at about 5pm on Sunday, at which time I had to hop in the car and head out of town. Yet the best way for me to maintain a connection to Montreal's music scene from afar is to keep listening to artists from Quebec over the Internet. Flo Kwassi helped me out tremendously in that respect– I quickly came to admire her song "Monsters," the title track to a new EP which hopefully will blossom into a full-length album. I was a big fan of how "Monsters" started off with some basic piano playing, then accelerated instantaneously around the 90-second mark, all while the lyrics became darker and more ominous themselves.
"Creeping in the shadows, are we afraid of the monsters?" the Franco-Canadienne artist asks. It's an ode to living life on the edge, which Flo acknowledges has its perils but ultimately can't resist, given how much "there's a thrill when we're close" to danger. In the end, she resolves to not "be so scared of the monsters." It's a metaphor for leaving her past woes with addiction and troubled relationships behind her, and it makes a rich and consuming track out of "Monster."
:: "call it even"- Andie Mechanic ::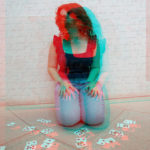 There are those people that we still think about from time to time even though we are no longer in touch. Whether it is an ex, an old friend or family member, we often wonder what they are up to and how they are doing. Andie Mechanic's release "call it even" is a melancholy and mesmerizing piece dealing with just that. It is a dreamy ode to all those we have drifted apart from, and figuring out how to bridge the gap. She sorrowfully sings, "We are both in Boston and I miss your face." That moody, longing for what once was, is highly relatable.
A Boston-based singer/songwriter active since 2020, Mechanic is known for her wistful and angst-filled alt-pop music. She is not afraid to be vulnerable and that honesty echoes throughout her tracks. She is drawn to uncomfortable emotions making her songs so compelling and raw. This single has that same unfiltered authenticity.
:: "Knowledge Freedom Power" – The Slow Readers Club ::
"Knowledge. Freedom. Power. All this is yours," sings The Slow Readers Club's Aaron Starkie in the band's uplifting new anthem. Released November 17 via Velveteen Records, the Manchester band's first and only single of this year is an exhilarating, energizing anthem that seeks to spread a little more light and love in the world. There's hope in Starkie's voice as he invites us to shine brighter and bolder than we ever thought possible.
A world full of beauty and wonder is waiting
out there, tomorrow has come around.
The future is yours to discover, you're walking
on air and nothing can bring you down.
Knowledge. Freedom. Power.
All this is yours.
Knowledge. Freedom. Power.
Tear down the walls.
A world full of wisdom and culture is waiting
out there,keep walking on through the crowd.
A path walked by you and no other, just know
that one day, they're bringing the curtain down.
"Knowledge Freedom Power" arrives as the lead single and title track off The Slow Readers Club's forthcoming new album, set to release February 24, 2023. For Starkie and bandmates Kurtis Starkie, James Ryan, David Whitworth, this new album is like the celebration after the hard-won fight, or the rainbow at the end of a heavy, destructive storm. After releasing their highly anticipated fourth LP The Joy of the Return on March 20, 2020 – literally right as the world was closing – the band found their hopes and plans dashed. That record still broke into the Top 10 on the UK charts, making it their most successful LP to date. 91 Days In Isolation, a self-released album made virtually via WhatsApp and Google Drive during the height of pandemic-fueled lockdowns and quarantines, came out later that same year.
If The Slow Readers Club have been quieter than usual on the singles front of late, that should only serve as an indication of how hard they're working on this new set of songs. Knowledge Freedom Power is, for all intents and purposes, their new rallying cry.
"The world had got so bleak it felt a little indulgent to paint apocalyptic pictures when they were out in the real world. I thought people would probably want to hear more uplifting things – it was my intention to be a bit more positive," frontman Aaron Starkie says of the band's new material. "There's still a lot of melodrama in there and it's still dystopian in places, but there's more positive shades in this record. Growing up as a council estate kid in Manchester, I was very conscious of having a limited horizon and I guess I had a chip on my shoulder and something to prove. It's that background that inspired both our band name and the album's title track 'Knowledge Freedom Power.' It is an exercise in positive sloganeering, a mantra for education as a means of a way out from social and psychological confinement."
The Slow Readers Club are about to shine a big, bright light on all of us. For now, we're all welcome to bask in the resplendence of "Knowledge Freedom Power."
:: "The World Is Crashing In" – Verra Cruz ::
British alt-rock trio Verra Cruz speak of life's turbulent moments in their latest single "The World is Crashing In." Touching on the ups and downs of love, relationships, heartbreak and loss, the song stems from one of the band members' own experience with divorce. Also delving into other hardships that can occur during the rollercoaster of life, lead singer Marc James shares, "It was tough going for all of us to watch 2 people we loved dearly, separate. For me it brought up painful memories from my own childhood. The second verse was written from a time in my own childhood. Our family home had been flooded due to a burst pipe, it wrecked so much stuff including my mum's wedding dress that she had kept. It seemed like a dark and apt metaphor for the impending carnage of what was to come."
Despite its sorrowful narrative, the energetic track bursts to life with crashing percussion, animated guitar melodies and a soaring chorus which oozes with true emotion and power. "The World is Crashing In" is a song that we can all relate to at some point in our lives. Whatever our woes may be, it's comforting to know that we're not alone.
:: Love in the Lesser – Washburn and the River ::
Pensive Indie folk artist Jake Rosenberg, AKA Washburn and the River, unveiled an intimate new EP entitled Love in the Lesser in mid-November. With melodic soft, rock vocals gliding atop stripped back acoustic guitar you can feel his wholehearted passion burst through. The offering also showcases his skill for stunning storytelling. The two things combined make the EP a pure, sweet listen.
The piece opens with "Scaredy Cat," a soulful track that lulls us in with a warm tone and light guitar riffs. The song centers on our deepest regrets. "Paperweight" is a delicate delight featuring striking falsetto floating over a dreamy backdrop. Concluding with the blissful sonics of "Waking Game" the listener is hooked by its laid-back, airy essence. The piece is an introspective look on life's journey and the growth we have made along the way. It is an inspiring end to an exquisite EP.
Rosenberg constructs vulnerable music that touches on love, healing and self-reflection. A singer, songwriter producer and multi-instrumentalist he does it all. He possesses a strong dedication for his craft and that devotion is definitely heard in this tender five-track body of work.
:: "North Georgia Rounder" – Pony Bradshaw ::
Heartfelt and empowering, Pony Bradshaw's "North Georgia Rounder" is a radiant, rollicking folk song full of charming and a seductive, seething inner flame. The rousing title track off the singer/songwriter's forthcoming third album, out January 27, 2023 via Soundly Music, captures the iconic sounds of Appalachia while painting a powerful visual that feels at once personal and universal: There's a shared experience about life's trials and obstacles that comes to light as Bradshaw blends coming-of-age experiences with the lessons we learn with time.
Over yonder down at Cane Creek Holler
All the shine flood them that swallow
Lord the Oosta, Oostanaula, lazy on the shoals
Run these rivers singing these sins
Up the valley I work for tips
Hiss at them haints, boy
Teach them that ain't, now
Ain't no master of this man
Tell him what or what he can't, boys
Ain't no master of this man
"I don't like to over explain a song, especially when it's being isolated and set apart from the whole record without any context," Pony Bradshaw tells Atwood Magazine. "I think in doing so you can rob the listener of their immediate and natural impressions. I can give a little background on 'North Georgia Rounder,' though. It's made up of two older unfinished songs or fragments that I've never been able to give breath to. I was reading a book called Down by the Riverside by the historian/folklorist Charles Joyner about the culture and daily life of one particular slave community – All Saints Parish, Georgetown District, in the South Carolina low-country. That reading brought about the chorus (and a whole other song, "Foxfire," which was on my previous record, Calico Jim)."
"The verses describe a fictional account of a mountain troubadour, a traveling singer of songs. The life of a touring musician, when moving and dealing deep within its inner workings, is a rather bizarre way of living. Almost Rabelasian if distilled into an essence. It's unconventional but has a satisfying richness to it. So I combined those two themes. Even though the song is fiction and has what I hope is a mythical quality, it is still based in reality. I've always loved Toni Morrison's books for that very reason. It's a subtle dance between two worlds that don't require the listener to suspend belief. I suppose I've just explained this song, or given some context at the least. My apologies for being longwinded."
"North Georgia Rounder" aches; Bradshaw sends shivers down the spine while lighting a fire deep inside . A song so full of passion, churn, and drive, this track is stunning in its own right and a powerful look at the artist's forthcoming album of the same name, out early next year.
Blackwater slags through the country
I smoked my pipe full of cured tobaccy
Tide she turns like gossip on the tongue
Need me a good gal, sweet potato
Keeps my kitchen clean and fills my my table
Hiss at them haints, boy
Teach them that ain't, now
Ain't no master of this man
Tell him what or what he can't, boys
Ain't no master of this man
I'm a North Georgia Rounder playing these foothill stomps
With my ragtime Rosie at my elbow chewing on her French cigarettes
We came to drink, we came to dance, we came to sing our troubles away
I'm a North Georgia Rounder playing these foothill stomps
— — — —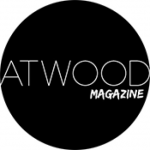 :: Weekly Roundup ::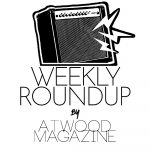 ---
:: This Week's Features ::
---