Hein Cooper's new single "Hear My Voice" solidifies the Australian artist as an indie pop supernova, more than capable of crafting radio-ready ballads.
— —
It's been almost two years since Hein Cooper released his debut album The Art of Escape; a stunning foray into the singer-songwriter sphere laden with unique instrumentation, quirky melodies and ethereal harmonies. If that was the record that established Cooper as an artist to watch, then his newest single "Hear My Voice" (released April 6, 2018 via Indica Records) solidifies him as an indie pop supernova, more than capable of crafting radio-ready ballads.
Listen: "Hear My Voice" – Hein Cooper
"Hear My Voice" picks up where he left off, showcasing his smooth vocals and delicate guitar playing. The piano-driven track demonstrates Cooper's ability to be versatile, and a little more mainstream. It's a highly infectious and palatable pop song.
The overall tone of "Hear My Voice" is tranquil thanks to Cooper's wide vocal range, which soars up and down and wraps you up comfortably. The song experiments with different instruments, elevating it from a pure pop track into something a little more off-centre. Cooper's songwriting skills have also matured, evidenced from the very first verse. He paints a deeply sensory scene of a photographic tornado:
Coming in close
Long exposed shot
Lost in the blur
Snapped in the flashlight
Fading like a ghost
Caught in the backdrop
Smiling like the postcard
Behind it you've been locked up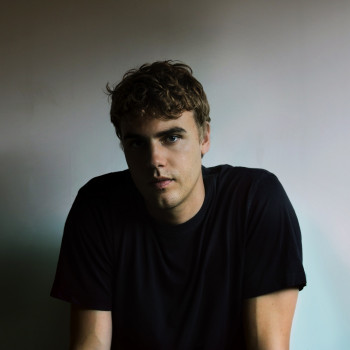 You can practically feel the creaky floors and shattered mirrors swirling around in this haunting image of Cooper fading away. It's breathtaking as it drifts in and out of emotional limbo. Some songwriters just have something so tender about the way they sing, it just hits you right in the heart. Hein Cooper has that talent and executes it well. The chorus quite literally makes your heart feel tight in your chest. Listening to it feels like exhaling out all the pent-up emotions weighing on your soul.
If you can hear my voice
Move your heart just a little
"This song is about my experiences with falsehood, of hiding behind a version of myself that I've built up in a fantasy influenced by all the information thrown at us in 2018," Cooper said when the song was released.
Introspection is an immense and forceful thing. When played out with majestic melodies it becomes a song steeped in promise as Cooper projects his music into the world. His rich voice beams with hope making his delivery all the more heartfelt. The emotional weight of the track is unburdened by the Cooper's broodiness thanks to the upbeat rhythm.
Oh, I thought I'd see you
Oh, but I saw myself
Each breath and each note he sings drips with purpose. He's singing with more depth than before. Maybe it's the falsetto we all knew he possessed, but this new direction shows Cooper is willing to sing with more passion. He's dipped his toes into an ocean of possibility. If this is any indication of the flavour of his new music, we can see him starting to believe in his talents, as he builds himself up in a tower of light.
What we all want in this world is to be heard. Whether it's by family, friends, or even strangers, we hope that whatever piece of writing, art, or music we put out into the world touch someone, spark a conversation, change their outlook on the world. We hope it will make someone feel something. Maybe it's for our own purposes. But having a voice and being able to use it to share the things that matter is a true gift, and Cooper knows that. With "Hear My Voice" he reveals his search for himself, for authenticity and for a song that matters to those who will listen.
— —
— — — —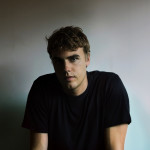 ? © Eve Thomas
:: Stream Hein Cooper ::
---