A turbulent, finely tuned sonic and emotional upheaval, 'You Said It' balances chaos with control as Leeds' KOYO blaze their way forward as a 2020 artist to watch!
for fans of Nirvana, Band of Skulls, Foo Fighters
Stream: "Circles" – KOYO
The magic of a great band lies not just in the ability to create one world in one song, but in the ability to deliver a sustained and overarching experience. KOYO's sophomore album does just that, opening with an unhinged outpouring of raw indie rock tension and maintaining that impassioned fever pitch for the following 45 minutes: A turbulent, finely tuned sonic and emotional upheaval, You Said It balances chaos with control as KOYO blaze their way forward as a 2020 artist to watch!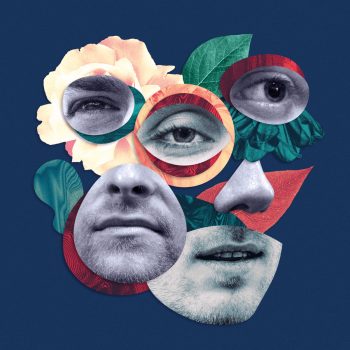 Always stuck in the morning light
Don't know how to feel
Another minute in paradise
Don't indulge the real
From another
Another life I steal
Oh another warning sign
I can't see the end
I'm too desensitised
We can call it friends
Whatever that means
In the midnight hour
When all your love's been devoured
Don't you make the same mistake twice
I swear I won't do it this time
– "Same Mistake Twice," KOYO
Out of all the genres, rock music has this uncanny habit of hitting us in ways we didn't see coming, or didn't know possible. Such is the case with You Said It, KOYO's brand new second record (released June 26, 2020 via 88 Watt). Hailing from Leeds, UK, KOYO have been tearing up the local rock scene for five years now with their controlled, explosive, nuanced alternative sound. Their hour-long self-titled debut album KOYO established the band's multi-dimensionality back in 2017, setting a high bar for a band that sounds increasingly poised to break out onto the world's stage.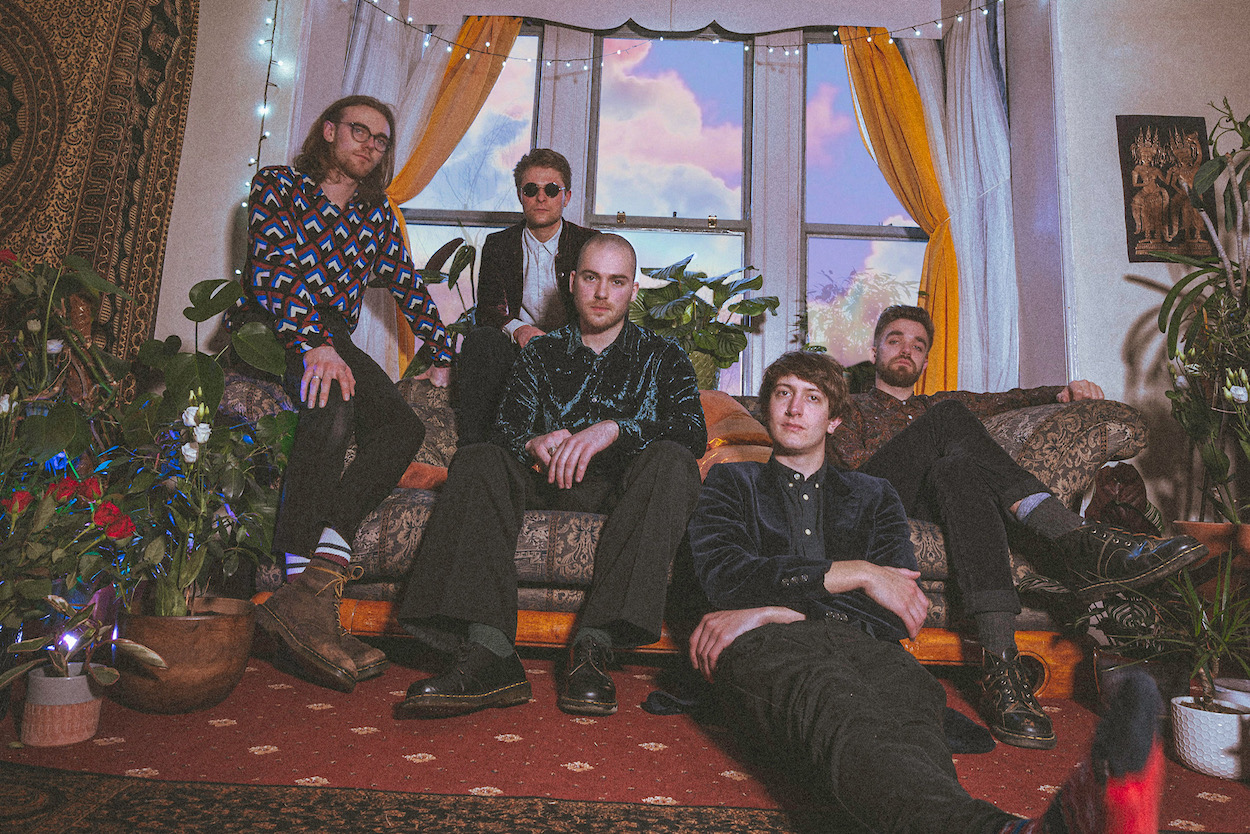 You Said It may very well be that pivotal moment. KOYO – consisting of Huw Edwards (lead vocals, guitar), Jacob Price (sampling, synthesisers), Dan Comlay (bass), Seb Knee-Wright (guitars), and Tom Higham (drums) – have expanded their sound and honed their skills through eleven sharp, immersive songs that demand our undivided attention.
In premiering their album's title track back in March, Atwood Magazine had nothing but praise for the group's uninhibited talents: "British powerhouse KOYO capture strain and tension through an intimate lens… Nowhere is the band more in their element than on "You Said It," a multifaceted, intricate brush of immediacy and intensity that showcases their growth and musical prowess."
Fear
Ringing in my ear
Got to move
I can't hear
If it's real
Or insincere
I don't have a clue
Years we're gonna lose
If we just can't choose
I don't mind
What you said
You said it
I don't mind
What you said
You said it
– "You Said It," KOYO
---
You Said It gives that brilliance a double-digit multiplier; it's ceaseless energies, high highs and low lows make it a knock-out, whether you're a casual listener and rock aficionado always looking for the next best thing. Whether you're taken by the explosive album opener "Same Mistake Twice" or the pulsing, emphatic lead single "Circles," KOYO dazzle through both their finessed instrumental work as well as their subtle understanding of sounds; there is no mistake that they created an overall "experience" with their second full-length, whether or not they set out to do so. The heavy "Surrounded" imparts its weight thanks to a deft use of enveloping guitars, which remain ever-present despite taking a conscious backseat to Huw Edwards' aching vocals. This kind of thoughtful production elevates KOYO's already impactful songs to that next level, where they're ready not only to heard by the masses, but also felt on a deeply individual level.
As for the album title itself, KOYO express a burgeoning interest in exploring the intersections of our lives and diving deep into those little, big moments – the ones whose impacts seem to forever change the course of history.  "We were attracted to the ambiguity of the phrase," Huw Edwards reiterates. "Originally it was inspired by the notion that once something has been said between two people, once certain boundaries have been crossed, it can sometimes be impossible to move on. You can try to backtrack, but trust is already undermined and relationships damaged. Or maybe a truth was spoken and 'You Said It' represents a kind of catchphrase – a final coming-to-terms with the fact that a relationship has become un-saveable."
Fans of Band of Skulls, Metric, Foo Fighters, and even Nirvana will find it easy to fall for the dark and dynamic folds rippling throughout You Said It. KOYO are still the raucous band Leeds fans first fell for five years ago, but at this point in their career, their self-awareness has pushed them to take a more active role in their sound and style. The result is still as raw and untethered as ever, but it's the control they employ in juxtaposing their instruments and crafting ear-popping contrasts that brings their band, and their art, to the next level.
Experience the full record via our below stream, and peek inside KOYO's You Said It with Atwood Magazine as KOYO take us track-by-track through the music and lyrics of their sophomore album!
— —
Stream: 'You Said It' – KOYO
:: Inside You Said It ::
— —
Same Mistake Twice 
Overall we wanted this album to be more immediate and straight to the point and also to capture the raw energy from our live shows while retaining a polished, modern production sheen. We felt this wiped the slate clean and gave a good indication of where we want to take things. Lyrically it's about being on a self-destructive rampage and how the deeper you fall in to one the harder it is to climb out.
Circles and Ostracised
H – Believe it or not "Circles" and "Ostracised" used to be the same song. Seems crazy now but we soon realised there were two strong ideas emerging that felt like they would both be better on their own. Less is more. With our first album we kind of twisted and turned through many different movements, and that was cool, but with this one it was more exciting for us to go the other way and build songs around central ideas. Once we'd established that, both songs came together pretty quickly. It was a bit of a turning point.
With "Ostracised" we wanted a song on the album that melded both directions we were going in – the heavier, wilder side and the dreamy, catchy, psychier side. That juxtaposition became the songs identity, and of course, Tom's ferocious drumming. He actually kicked this one off with his groove.
T – The process of writing this track was an exciting journey. Exploring hard hitting intricate grooves and textures coming almost from a tribal background initially. I have taken a great deal influence from John Bonham, and so tried to inject some of that into the feel of this track.
You Said It 
H – This was one of the last songs we wrote for the album. Towards the end we really started to get into the swing of things and songs were coming together much quicker, which I think is how it should be. That way it's still fresh and you're closer to what excited you about it in the first place. I had that riff you hear in the second verse, and it was Dan's idea to turn it on it's head and add in the Ab for the chorus which suddenly gave it that danc-ey, more upbeat feel. I love his bass on this tune. It's almost electronic sounding which is what he was going for.
Lyrically it was originally inspired by the notion that once something has been said between two people, once certain boundaries have been crossed, it can sometimes be impossible to move on from. You can always go back on what you've said, but it can become difficult to know which version to believe and can estrange people from each other. The various faces in the artwork of this album represent to me these many faces in someone's personality, the underlying layers beneath what is visible on the surface, that can sometimes become disorientating and untrustworthy.
Surrounded and Out Of Control
H – These two are all about itchy feet! Wanderlust. "Surrounded" is more about that as a symptom of heartbreak. Trying to get over something and being stuck in the same surroundings, with the same people and the same memories kind of haunting you. It's that desire to see new places, make new memories, build new experiences.
J – This song was one of the last we finished writing before going into the studio and captures quite a different side to our sound. I could almost imagine the verses being the soundtrack to a scene in a sci-fi film with someone cruising along the highway at night. The choruses and ending completely contrast this with triumphant driving rock. It's an inside joke that it should be used as the new match of the day theme tune played over a montage of goals.
H – "Out of Control" is more about just trying to break up the monotony. It's born out of that feeling of excitement when you feel nothing is tying you down. Nothing holding you back. It feels like life only throws that at you every now and again and this song is about making the most of it. It's also about the frustration that comes with not being able to do these things.
Murmur
J – Originally "Murmur" was another section in "Confused", but then Huw had the idea to remove it and put it on it's own as a precursor to that song. Before going into the studio I recorded a version we were all happy with but stupidly I lost the settings on my synth. While the other guys were recording guitars I spent days trying to reproduce the original sound. I used a 4-track tape recorder to make it sound a bit messy and eventually came up with something very different to the original but hopefully better!
H – When we first started writing the album we liked the idea of just writing the most ridiculous stuff, you know, going into a bridge section that goes through like a million different changes and then somehow seamlessly finds it's way back to the main idea. That's what we did with "Before" and this was written around the same time. But later on we decided this one just felt better as an instrumental, and handed it over to Jacob to work his magic on, as he explains. He added in all those lovely extra textures and parts. It's a 'palette cleanser' as our producer Tom Orrell described it. The divide between the first half of the album and the second.
Confused
J – "Confused" was the first song we wrote for this album but also the last song to be finished writing! We spent literally 2 years trying to make it work and played multiple versions of it on tour. It really came together though when we got in the studio and played through it live with our producer Mike Horner (Everything Everything, Hot Chip, Franz Ferdinand). He made some suggestions that got us excited about the song again and it ended up sounding huge.
H – "Confused" is the first part of what we see as the second part of the album. When things maybe start getting a little more like what people may have come to expect from us since the first album. Taking influence from bands like Mogwai, My Bloody Valentine. We knew we were going in a different direction with the first half, that conciseness, but we also wanted to further explore some of the more epic sounds and wig outs we've become known for.
Obelisk
H – With this one we wanted to experiment with how heavy and dark we could take things! This really challenged me vocally as well, as my usual style didn't really fit so I started to experiment with more shouty, aggressive vocals. As a result I feel like I broke some new ground as I've started doing it more and more recently. I think it comes from listening to a shit load of the Pixies and Sonic Youth when we were making the album.
Lyrically it goes in a different direction as well. I wanted to use more imagery and be a little more cryptic. It delves into things I've witnessed in some organised groups and religions, where people can so coldly estrange people when they leave the group or choose a different path, which for me contradicts their message and makes all their kindness seem so flawed. People can waste so much energy on these kind of relationships to keep up appearances, when really a true friend is a true friend.
Rolling In My Head
J – We took a very different approach to writing with this tune. All the other songs would usually start with a chord progression on guitar and get built up from there. But one night me and Huw were looking for inspiration for a new song and I played him this chord progression I'd come up with on synth. We sat working on it all night and became totally absorbed because we were working in silence on headphones trying not to wake anyone in the house up (this may also have had something to do with slight self induced paranoia). Huw came up with this super hooky vocal melody and we were buzzing on it. It is certainly a departure from the other songs on the album but it serves as a nice palate cleanser after "Obelisk" and before the 8 minute final song.
H – You could say from many of the songs on this album that it's a bit of breakup album! But really for me it's more of a "coming of age" album. We did a lot of growing up on this one and for me the lyrics simply explore some of the thoughts and realisations I've been having. But this and "Against All Odds" were written right in the middle of the grieving stage of a breakup. So there's hopefully a rawness there that people can relate to.
Against All Odds
T – At some point in the album there needed to be a "wig out" and this track (mid onward) fills that spot. It always become a slight challenge to get the "perfect" take of a particular section that has scope for improvisation, but that pressure adds an extra element of excitement for us.
H – I think this is my favorite Koyo wig out so far. Mike and Tom's production captures it perfectly too. We said we wanted this album to be both raw and polished at the same time, which seems like a huge contradiction but somehow they managed to pull it off, especially on this tune. It sounds huge, powerful and lush but also incredibly raw, energetic and real. For me this kind of sums up the other side to Koyo, in a way that "Circles" captures the first, and I think we nailed it.
Lyrically, it's dealing with the fact that your relationship is breaking down almost beyond you or the other person's control, and the great feeling of loss that comes with it. As though the universe is just trying to tell you something. But also there's this sense of respect that even though the odds were stacked up against you, you're proud of the fact you both managed to come so far. It's the heartbreak that you realise there's nowhere left to go.
— —
— — — —
? © 2020
:: Stream KOYO ::
---