Airpark's tender ballad "Yours Till I Die" expresses everlasting love through pure, haunting vulnerability and achingly bittersweet warmth.
— —
Love is intimate, powerful, dazzling – an array of grandiose adjectives and emotions. Yet for all its glorified exultation, love's ultimate transcendence is defined by a single humbling notion: That it is everlasting. Airpark's tender ballad "Yours Till I Die" expresses everlasting love through pure, haunting vulnerability and achingly bittersweet warmth.
In the bed of a pickup truck
I wanna work for your Cali love
Sun shining on my skin
As I slow dive into oblivion
Listen: "Yours Till I Die" – Airpark
---
Atwood Magazine is proud to be premiering "Yours Till I Die," Airpark's heartwrenchingly beautiful new single. Priding themselves in making "deconstructed pop music," the Nashville duo of brothers Ben Ford & Michael Ford, Jr. have scored a grand slam in their latest release, the first song off their upcoming third EP.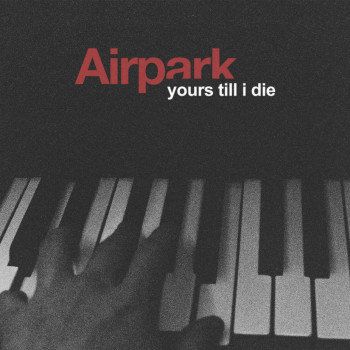 "Yours Till I Die" is the quintessential love song; a poignant, stirring expression of unbridled devotion and utter surrender. Catchy, melancholy melodies capture connection and meaning with a subtlety that only the very best love songs have ever managed to grasp: The Beatles' "In My Life" and "Something"; Billy Joel's "She's Got a Way" and "Just the Way You Are"; and more recently, tracks like Oh Wonder's "Livewire" and Maroon 5's "She Will Be Loved."
I am yours till I die
Yours till I die
If The Beatles had continued making love songs, this would have been one of their best. The dreamy piano ballad takes several cues from Lennon/McCartney, professing infatuation in a dark, somber musical environment that imposes the power of love through a finessed balancing of sadness and joy, darkness and light.
"This is one of the more direct songs I've written," Airpark's Michael Ford, Jr. tells Atwood Magazine. "I have always appreciated songwriters like Bill Fox and Fiona Apple, who were able to be both direct and poetic simultaneously – that's exactly what I was after with 'Yours Till I Die.' It felt vulnerable as hell, but I knew if I could strike the right balance it would do the subject matter justice."
I wanna hear all your new age plans
Black out with your hippie friends
I wanna help you dye your hair in my sink
Buy you cigarettes and a magazine
Will you take me to the countryside
I wanna show you how I fixed my mind
All this white wine that's in my blood
You know it just helps me open up
One of the band's older works, "Yours Till I Die" was finally fully realized through Airpark's work with producer Ryan McFadden, who possibly deserves as much recognition as the band does, when it comes to appreciating their final product. "[McFadden's] reimagining of the original chord progression, voiced through layers of differing keys sounds, perfectly presented the dreamy and melancholy aspect of the lyrics that we wanted the production to reinforce," Ben Ford explains.
"I am yours till I die, yours till I die," the band sing in the chorus, delivering their full selves over to that special, someone. "Whenever you'd like, I am yours till I die." A glowing lead guitar riff counters their melody, blending with them and melting into the surrounding instrumentation to evoke that matchless, inimitable purity that only comes from true, everlasting love.
On a personal note, I (Mitch Mosk) acknowledge a tendency on my part to exaggerate through colorful description and hyperbole. Yet I cannot stress enough the sheer beauty of Airpark's "Yours Till I Die": This song truly ranks amongst the best of the best as a timeless, sublime expression of humbling, heartfelt love.
Stream "Yours Till I Die" exclusively on Atwood Magazine ahead of its worldwide release this Friday, 4/27/2018 via Airpark's own Eugenia Hall Records. There are many perfect love songs out there, and this is one of them.
— — — —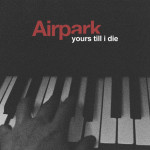 ? © Melissa Madison Fuller
:: Stream Airpark ::