There's a subtle tension bubbling at the start of Pistoleros' "Did You Wake Up All Alone" that, like all restless energies, eventually flows over into a full-on assault. A question and an answer, Pistoleros' blistering new video captures the determination and perseverance of a seasoned band still basking in their prime, and the effects that a life on the road can have on their personal lives.
Did you wake up all alone?
Did you think that I'd be home?
Was the light on in the hall?
Did you really think I'd call?
Watch: "Did You Wake Up All Alone" – Pistoleros
---
Atwood Magazine is proud to be premiering the music video for "Did You Wake Up All Alone," off Pistoleros' recently-released album SILVER (11/3/2017 via Fervor Records). Going by various names since 1988, Phoenix, Arizona's Pistoleros finds brothers Mark and Lawrence Zubia and drummer Mark Riggs honing in on a raw energy that is at once controlled, yet equally volatile. "Did You Wake Up All Alone" faithfully captures the 25 years Pistoleros have, in one form or another, been together – unleashing a tight, dazzling torrent of drum and guitar riffs, sweet ups and heavy downs.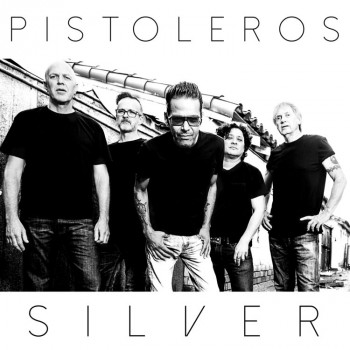 So you finally took that trip,
Did you find I was not it?
I left the light on in the hall,
Well I guess you missed my call.
In the truth you find the answer,
In the darkness of the night.
Do you turn around to face it,
Or come at it from behind?
"This was written for SILVER, our most recent full length record for Fervor Records," Lawrence Zubia shares. "The release of SILVER celebrates our 25th year together as a band. This song best represents our minimalist approach for the entire record. Guitars, drums, vocals – minimal overdubs, like most of the songs. This was written in the wee hours of the morning on an acoustic guitar out on the front porch, then brought to my brother who suggested we drop the vocal to the low octave. He then wrote the chorus and the band picked it up from there… we kept it simple."
Mark Zubia agrees, glowing with pride. "It was a collaborative effort on all fronts – songwriting, arranging with the band and on the production. Interestingly enough it was the first song Lawrence and I wrote for the record and the last song we tackled in preproduction. It's as if we needed to let it marinate before we were certain of which approach to take."
Basically, "Did You Wake Up All Alone" is Pistoleros 101.
Now we find ourselves adrift,
Passing stars on different trips.
There's no breaking of the fall,
I don't miss you after all.
Out now, SILVER is the album Pistoleros were destined to make – a rock record characterized by dynamic power, fortitude and a thirst for more. It's a recap, of sorts – but one that, at the end of the day, looks forward, rather than backward. Stream the music video for "Did You Wake Up All Alone," exclusively on Atwood Magazine!
— — — —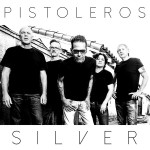 ? © Jim Louvau
:: Stream Pistoleros ::