Embracing the intimate connection, Harry Pane's dramatic "Heart's Rhythm" is a driving love song full of feverish passion and uncompromising appreciation.
— —
When you love and appreciate someone it's a powerful thing and worth writing about.
East London singer/songwriter Harry Pane has made a name for himself through raw balladry and reflective brooding, but it wasn't until recently that he began dipping his toes into love songs. The emerging UK artist, whom Atwood Magazine featured earlier this year for the haunting single "Beautiful Life," has the tendency to present as a bright spark in the dark – and indeed, both "Beautiful Life" and its successor, July 2018's "MacArthur Park," have a poignant tenderness to their expression of perseverance and shared experience.
With two EPs under his belt and a slew of million+ streaming songs in his repertoire, Harry Pane decided it was time for a change. His dramatic new release "Heart's Rhythm" is a driving love song full of feverish passion and uncompromising appreciation. It's a testament to the power of intimate connection and the importance of strong relationships, a recognition of those who matter most in our lives and how we can raise them up, appreciate their significance, and bolster that which is already exists.
When ever I am with you,
I can't seem to shake the thoughts,
As it crawls through the walls, of my mind,
And Love's a crazy thing,
as it courses through the veins,
Like an insane wild animal, raging in my brain.
Stream: "Heart's Rhythm" – Harry Pane
---
Released this Friday, November 16, 2018, "Heart's Rhythm" is a fresh, if not mildly dark new acoustic offering from Pane. "I have been mainly concentrating on writing material with a different frame of mind," he tells Atwood Magazine, describing his change over the past year. "When my Dad died I really had no choice but to write about it in one way or another. I think it actually helped me gain some perspective once I could play those songs live and explain them to people. I find it important to write about things that really mean something to me personally… and that's why I say write with a different frame of mind, because unfortunately the subjects of death and loss were always at the forefront. I have also started performing regularly with a great double bass player Nathan Weanie. I was so used to performing on my own that it has certainly given me a boost and new wave of confidence being on stage with him. I have a superb lap steel guitarist Aeron Z Jones who has also played some shows with us. They're featured on this track as well. It's all great experience for me to be honest!"
2018 hasn't been easy for Pane, but it's been a time of growth and reflection. A result of that experience, "Heart's Rhythm" presents a different side to his multifaceted artistry: "I like experimenting in open tunings and I had been sitting on the instrumental to this track for a while. I wanted to record something with a pulse and some energy, but which also had the vibe and style that comes natural to me as an artist."
Moments can stand still, then soon you start to feel,
There's really no such thing, such thing as time,
We hit the same wall, together we both fall,
We land in the same place, we don't mind at all.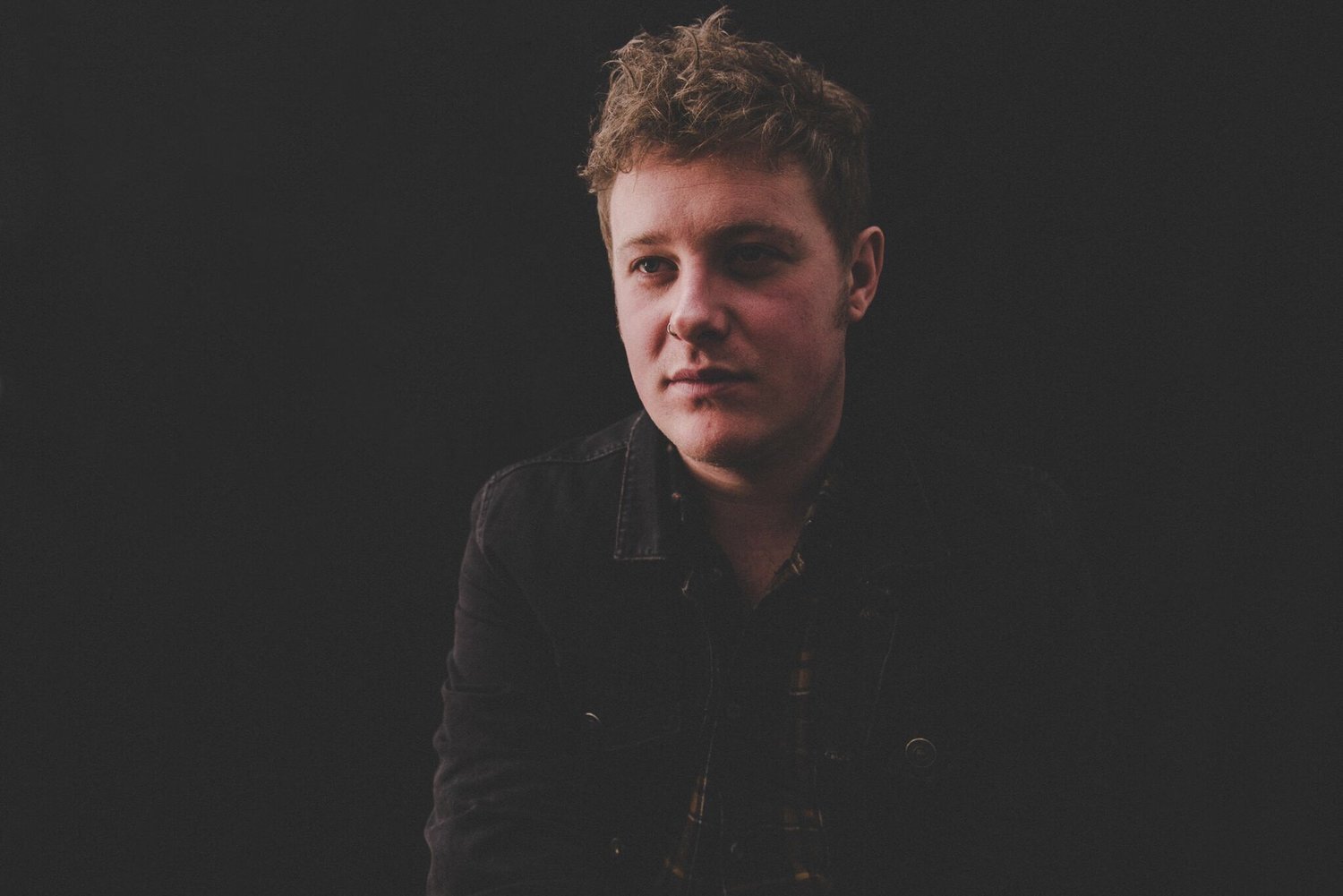 Echoing British folk tradition (think Led Zeppelin III, or Zeppelin's song "Bron-Y-Aur Stomp"), "Heart's Rhythm" finds Pane howling atop a mystical acoustic melody that moves like a wave with him. It's a dark tune, yet one which bears plenty of light.
Pane admits to not having noticed the song's darker elements; he's been so focused on its deepest quality: "I guess this song does have a slightly dark feel to it, but it's actually a love song," he notes. "I would say it's not the norm for me to write loving lyrics but as I've mentioned I wanted to write with a different attitude."
And I just want to hold you tight,
as our colour's merging bright,
I just want to hold you tight,
As our heart beats
to the rhythm of the night.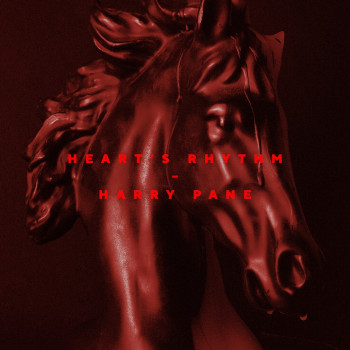 The heavy chorus finds Pane expressing the personal import of this special person and how much their presence means to him. Later on, he goes even further into this connection, admitting an inability to function without them:
I would live a lonely life,
I would live a lonely life,
Without you by my side
"The meaning behind those words is that I would feel incredibly lost and lonely without their support. In honesty I have been through some serious ups and downs over the past two years and I am grateful to the ones I love that have helped me. Learning to realise that although it's hard losing people, you're lucky to have certain people in your life who really care and have been there all along is nothing but a good thing."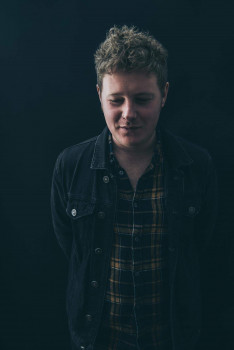 To be clear, Harry Pane didn't write an ooey-gooey love song: He wrote a Harry Pane love song – a "thank you" to the most important people in his life, who have been there through thick and thin this year, as in years past; who continue to support him, and will see him through to 2019 and beyond.
Speaking of the future, "Heart's Rhythm" comes as Pane stands on the precipice of more good news and goings-on. "2019 definitely has some exciting things in store for me," he beams. "I have some songs penned down and keen to write more before the end of this year, so an EP will definitely be on the way. Apart from all of my own shows, I will also be supporting the band Marillion on their tour at the end of next year. Some incredible venues including a couple of dates at The Royal Albert Hall in London. So all in all I'm still enjoying the ride!"
"Heart's Rhythm" beats with that deeper kind of love: Its intensity mirrors the intense experience each of us feels in being inextricably connected to another, whether it's a friend, family member, or intimate partner. Coming just in time for the holidays, "Heart's Rhythm" is a reminder to all that we are more than our individual selves: That we rise together with our community. Moody and meaningful, Harry Pane's latest is one more notch in the accomplished troubadour's ever-growing arsenal of truly beautiful songs.
Stream: "Heart's Rhythm" – Harry Pane
— —
— — — —
? © James Boardman @jpboardman
:: Stream Harry Pane ::