Tender, beautiful, and overwhelmingly raw, elkyn's debut EP 'Beech' is a subtle, understated indie folk record of the times replete with scenes of loneliness and longing, wonder and wandering.  
for fans of Phoebe Bridgers, Sufjan Stevens, Nick Drake, Novo Amor
Stream: "yue" – elkyn
---
I spent a lot of nights listening to Phoebe Bridgers and Noah Gundersen with a crap bottle of wine and fairy lights on, or rewatching 'Avatar: The Last Airbender' and sobbing every time Yue dies.
Delicate, haunting, and achingly bittersweet, elkyn's debut EP is a window into another world: One painted in poignant hues, where vulnerability and introspection intersect with yearning for understanding and connection. It's a portrait of disconnect and isolation wrought with turbulent emotions and endless questions of purpose, place, meaning, and more. Tender, beautiful, and overwhelmingly raw, elkyn's debut EP Beech is a subtle, understated indie folk record of the times replete with scenes of loneliness and longing, wonder and wandering.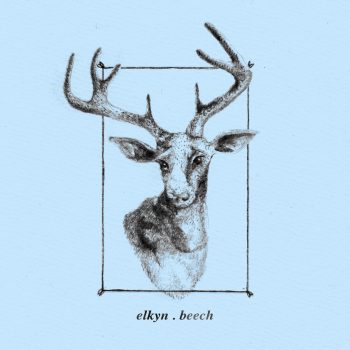 I should've heeded it
n I'm sorry I didn't know
Cos i'm missing it
n i'm selfish i know
I needed it
Where am i supposed to go?
Take me back
Give it up
You'll never be with her
It's just my luck
I've fucked it up
n i can't pretend
That i don't miss you
– "yue," elkyn
Independently released in July, Beech heralds the introduction of an exciting newcomer to the indie folk space. 22-year-old singer/songwriter and multi-instrumentalist Joseph Donnelly hails from York, and refined his craft while at university in Leeds, where he now calls home. "Family is embedded in elkyn and like a family, the songs envelope you in a trusting warmth," the artist explains of his project. Refined yet unadulterated, stripped-down yet so full of life, Beech is an honest outpouring of honesty in one of its most humbling, sincerest forms. elkyn is laid bare in songs that take our breath away through their sheer fragility and gut-wrenching humility – a product of soft singing, soothing finger-picking, dulcet piano work, a willingness to live with imperfections, and more. This music is human.
"I started writing Beech around three years ago now," Donnelly tells Atwood Magazine. "I'd been playing in my brother's acoustic project since I was 13, playing guitar and doing backing vocals. If it wasn't for that, i wouldn't know how to play guitar or even have the taste of music i have now when it comes to folk. When I started to write some bits on my own just before university, I got kicked out of the band so I could focus on it. As soon as i got to Uni, I spent a lot of time on my own in a tiny room in halls I rented – which kind of set the tone for Beech. I spent a lot of nights listening to Phoebe Bridgers and Noah Gundersen with a crap bottle of wine and fairy lights on, or rewatching 'Avatar: The Last Airbender' and sobbing every time Yue dies. I learnt a lot of covers from Gregory Alan Isakov and early Bombay Bicycle Club, then played them to death until I thought of something of my own."
I get back but there's nothing waiting for me
I feel sick
Keep on holding me, maybe you will
Feel it still
– "seventeen," elkyn
As he grew into his own as an instrumentalist, Donnelly found inspiration from specific artists that helped shape the nature of elkyn's music – much of which lacks a chorus, and dwells not in a traditional verse-chorus cycle, but rather in the feeling inhabited by the instruments and their interplay, their absence, and so on and so forth. Verses seem to flow in and out of each other as lyrical themes and musical motifs hold the "song" together.
"When I moved into my second year house, I started listening to An Introduction to Failure by Daudi Matsiko and Rustic Bullshit by Talons' on repeat. Talons' was probably the biggest overall inspiration for Beech, especially in terms of the songwriting and lyrics. I spent so much time writing a guitar part and a few verses, then racking my brain as to where to take the song after that. Talons' was the band that made me realise it doesn't have to go anywhere after that. All the songs on Rustic Bullshit are 2 minutes, and I've listened to that album hundreds of times."
"At the start of 2018 I started to get trains home on some weekends and record Beech. I was part-way through a music production degree and my brother had already finished one, so we wanted to do everything ourselves. Neither of us had much money at all so we sat down with an AKG C1000 and over 6 months recorded around 9 or 10 tracks, then whittled it down to 7. I spent a long time terrified to actually put the album out, because it was this massively personal thing. I ended up putting it out without telling hardly anyone, other than my 10 followers on instagram. A few years on now, with a bit more confidence in my music, it's been remastered and we're doing it properly."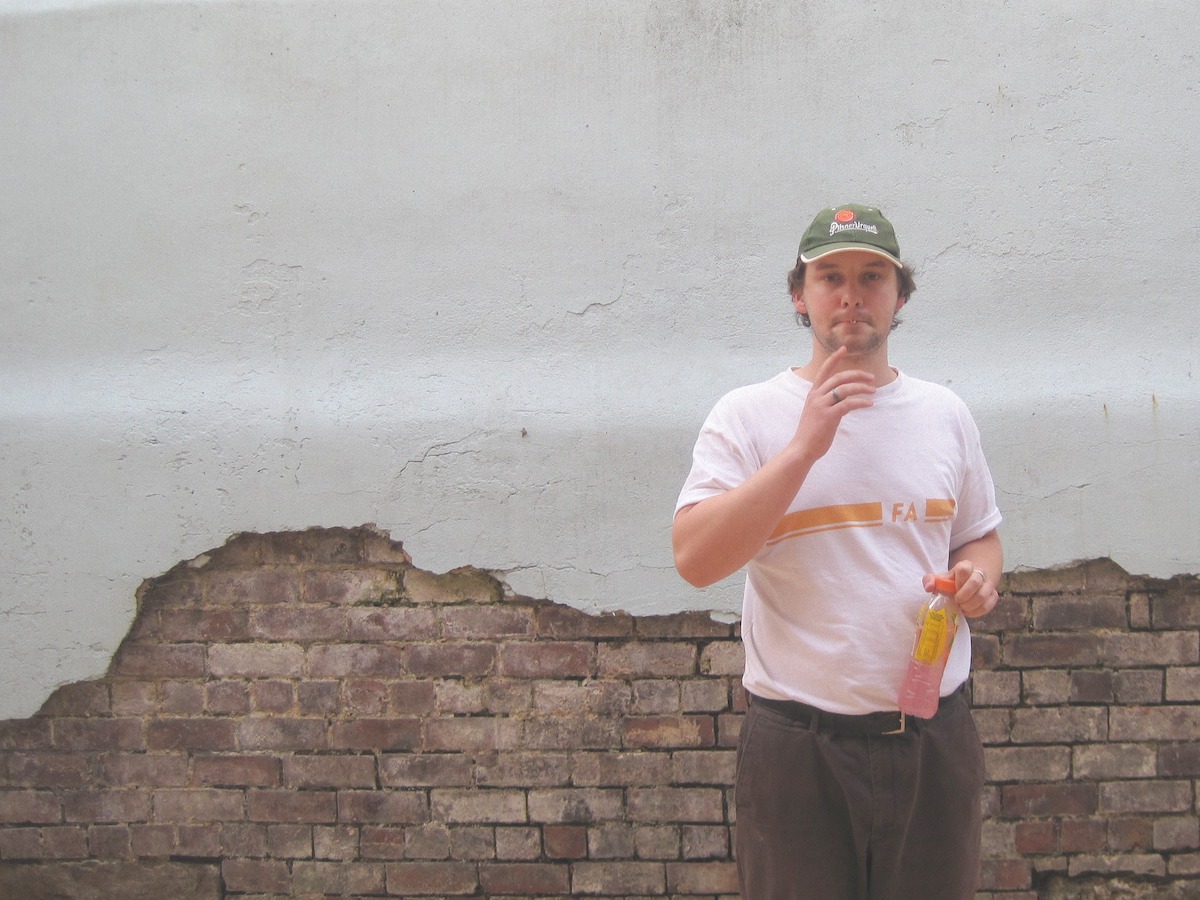 We're glad to know elkyn, and we're glad to share in the emotion, the temperance, and the weight of Beech's songs.
Pinned to my skin
Sit back and breathe in
Ask me anything
Let me hear your voice
Did i have everything?
How do i do this again?
Tell me its meaning
Tell me again
Silence brings
Something else in
Time with him
Sit with me again
Take it for me
Have someone else
I dream of when
I'm in love again
– "here," elkyn
Moody yet tranquil, elkyn's debut EP offers some of the catharsis many of us have been seeking this summer, at a time when we're still only beginning to put the coronavirus pandemic into perspective, when so many of us are still living under lockdown, and when life continues to move forward at a rapid clip – everything that would otherwise happen, between births and marriages, romances and deaths, are continuing to happen.
2020 has been overwhelming, but elkyn can help us escape for twenty meaningful, poignant, heavy minutes. Immersing oneself in Beech is a sublime, surreal journey; fans of Gregory Alan Isakov, Phoebe Bridgers, Novo Amor, Nick Drake, and early Bon Iver will find a safe space to dwell in elkyn's nuanced, electro-acoustic folds. Though songs like "Avenue," "Again," and "Yue" offer especially powerful moments of musical and emotional beauty that stop us in our tracks, this record is short enough for us to assert that it is truly best enjoyed as one consecutive twenty-minute listen.
That listen will elevate and mute your emotions, taking you through the heart of a stranger who is a stranger no longer. Joseph Donnelly's introductory project is as affecting as it is memorable – setting elkyn up as an artist we will most certainly have on our radar from here on out, and a special favorite we will cherish for the magic he's brought to us in this difficult time, that we can return to whenever we need to bask in the serene turmoil that encompasses these seven songs.
Experience the full record via the below stream, and peek inside elkyn's Beech EP with Atwood Magazine as the singer/songwriter goes track-by-track through the music and lyrics of their debut EP!
Stream: 'Beech' – elkyn
:: Inside Beech ::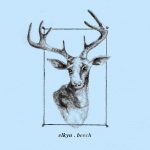 — —
SEVENTEEN
seventeen is about a time just before i head off to university. I ended up meeting with someone who i'd had a complicated relationship for a long time. We met up for a day and the song's about leaving them at the end of it, getting home, and feeling feeling pretty hopeless for the next chapter of my life.
YUE
Yue is about Avatar: The Last Airbender. I watched it when i was a kid and re-watched it a lot now i'm older. It's about the last episode of season one where sokka falls in love with a princess who was betrothed to another person. It's a massive roller coaster of emotions and ends in her sacrificing herself to become the moon spirit. I absolutely love the program and connect with it a lot so wanted to use it in my music.
AVENUE
The song is about a night i had in my old home. We moved a lot when i was younger and this was the home i stayed in with my mum and brothers for years. So there was a lot of fond memories. We went back a few nights before it was sold with some beers and sleeping bags and talked about everything that happened while we were there – good and bad.
HERE
Here is kind of a mashup of the problems i had with faith and personal stuff. I was pretty new to christianity and spent so much time praying and thinking that it would just sort all of my problems. Felt like i was waiting for some kind of miracle to happen, so the song is about that frustration of waiting around and never getting anywhere.
WINTER
Winter kind of runs with the same theme as the song before. It's about getting told 'everything happens for a reason' and that 'this season will pass' at church. It runs with the idea that you only have to have the faith the size of a mustard seed and it will grow. I put a lot into my faith and nothing happened. I tried to create the imagery of being in that 'winter' season and planting my seed but the snow kept falling anyway and just made everything harder, while i grew colder and more tired.
AGAIN
Again is about the habits i fell into when i moved to uni, and trying to do everything i could to distract myself from what i was going through at the time. It was a lot of
STUPID WORLD
Stupid World is inspired by the Simpsons episode when Homer's mum comes back for a short time when she thinks he's died, but ends up leaving again in a hurry. There's a really beautiful shot where homer is sat on the car bonnet and looking up at this amazing sky but feeling completely alone. I think it was that idea of this beautiful but fleeting relationship which i kind of struck a chord with me, so I wrote stupid world.
— —
— — — —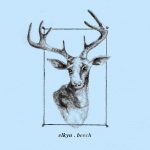 ? © 2020
art © James Lapidge
:: Stream elkyn ::
---