Atwood Magazine honors Liverpool duo Her's, whose friendship and inspiring music live on in the hearts of their fans.
📸: Stephen Fitzpatrick of Her's at Johnny Brenda's © Natalie Crane
— —
Earlier this month, I had the pleasure of taking photos of Her's show at Johnny Brenda's in Philadelphia. I was excited to see how they'd execute their idiosyncratic music live. The young Liverpool duo consisted of Stephen Fitzpatrick on lead vocals and guitar, and Audun Laading on bass. Fitzpatrick and Laading were personable and fun-loving the second they stepped on stage. They immediately established a quirky vibe that perfectly accompanied their self-described 'oddball pop.' Their stage dynamic and talent impressed the audience and it was evident that they were just getting started.
When the intimate venue filled up quickly, it was clear that Her's has more than a few Philly fans. Their sound feels inspired by nostalgic '80s synth-pop, with catchy guitar licks, and Fitzpatrick's vocals cover a lot of ground. His vocal agility was impressive live as one minute, he was singing from the depths of his range and the next he hit notes in the stratosphere. The audience immediately connected with the duo and happily sang the lyrics to every song whether they stood at the foot of the stage or all the way up in the balcony.
Laading and Fitzpatrick had undeniable chemistry. Watching them play their music together just felt like it made sense. While Fitzpatrick seemed a little shy at first, Laading was quick to speak directly to the audience so casually. They seemed like the perfect foil for one another, two halves of a whole. Their dynamic was electric and it was endearing to watch the two best friends have such a good time doing what they loved together.
Their song "Harvey" is the third single released from their second album, Invitation to Her's. According to Genius, the song is a reference to the 1950 film about a man whose best friend is a six-foot, three-and-a-half-inch-tall invisible rabbit named Harvey. But the duo explained the song also "Makes for a good story about friendship… I think it reflects a bit on our friendship sometimes." Before playing "Harvey" at Johnny Brenda's, Laading said the song is about the love you have for your best friend and he and Fitzpatrick shared a lovely moment about how they were each other's best friends. It was such a wholesome moment, the whole crowd couldn't help but clap.
Her's never lost the audience's attention. Their set included old favorites like "Marcel" and new favorites like "If You Know What's Right." At one point, Fitzpatrick announced they were going to play a special request and proceeded to play one of my favorite tracks, "Blue Lips." The song begins with a trickling guitar riff accompanied by Fitzpatrick's sweet, harmonizing vocals. Their performance was even dreamier than the recording, especially since it seemed like they only played it because the audience insisted on hearing it.
Later in the set, the pair sat and played on the steps on the side of the stage. It was clear that they were just excited and grateful to be among their fans. Towards the end of their set, they played sitting back to back while they played an extended solo together.
The deep, dark vocals in their song "What Once Was" first caught my attention in 2017; the song features a haunting guitar riff paired with Fitzpatrick's droning vocals. The chorus has stayed with me since the first time I heard it,
Baby, I've been there before
I was at the point where all
I really wanted was someone
And now I'm still hangin' on
I was at the end of every tether
waitin' for what once was
I've reflected on the last line of this chorus so many times, and it was arresting to hear it played live. It's so self-aware in describing the way we desperately hold onto things that will never return. This track is one of their only songs that doesn't elicit sunshine and warm weather, which gives it even more gravity. The lyrics are filled with denial but acknowledge it with regret. After their tragic passing last week, I can't help but feel like this song has taken a new meaning for their fans.
---
Just 20 days after they played in Philadelphia, Stephen Fitzpatrick and Audun Laading, along with their tour manager Trevor Engelbrektson, were killed in a car accident.
Fans often feel a personal connection with the bands that they love. Learning the lyrics and thinking them over, memorizing melodies and every drum solo is a fan's bread and butter. Your favorite bands provide the music that you can turn to when you're feeling on top of the world or feeling alone in the world. It feels as though your favorite bands have helped you through your highs and lows. Their music has helped you through vulnerable times as well as soundtracked your best days. The loss of a member of your favorite band can feel deeply personal; playing their music in your headphones and in your room feels like you've invited them into your home to stay a while. But perhaps the most beautiful things about music is that it is immortal. It is transcendent and is able to carry musicians' legacies. Her's had such a positive impact on so many fans and their music continues to connect with people. Their music is full of so much light and I am grateful I had the chance to see them really shine.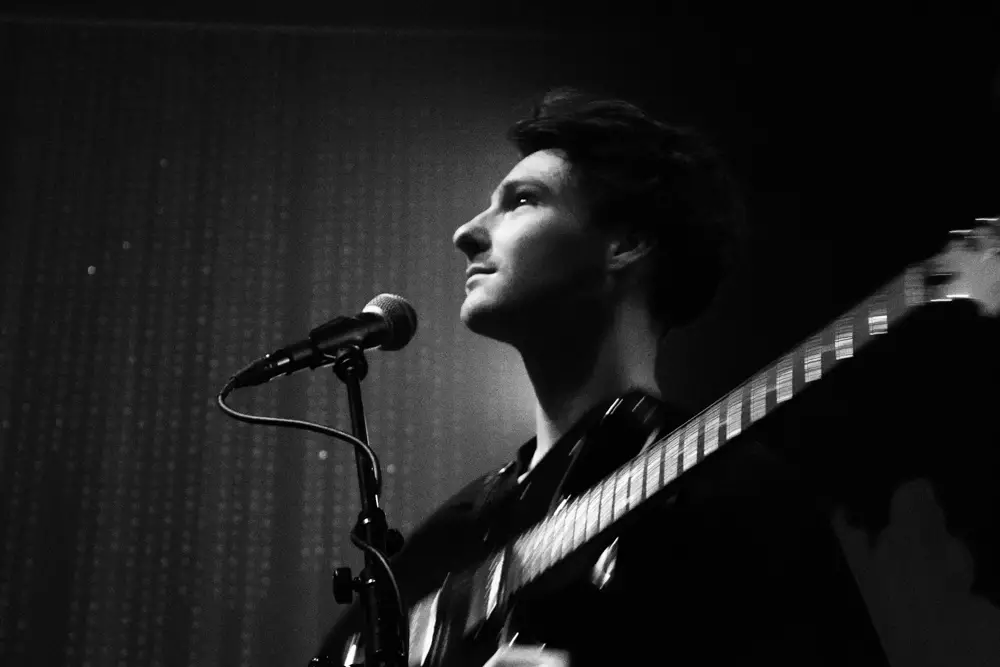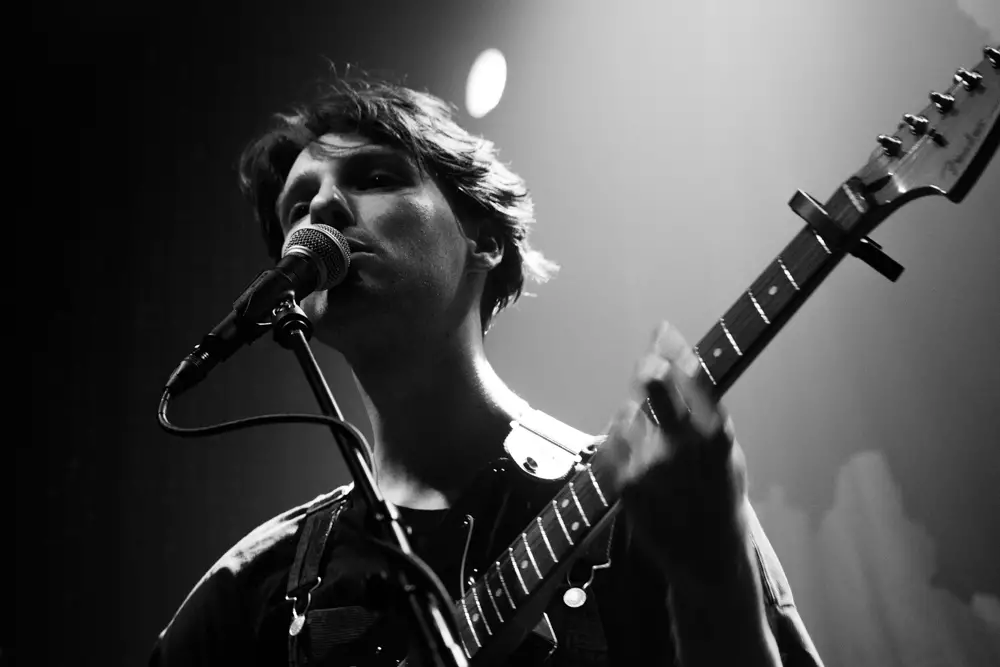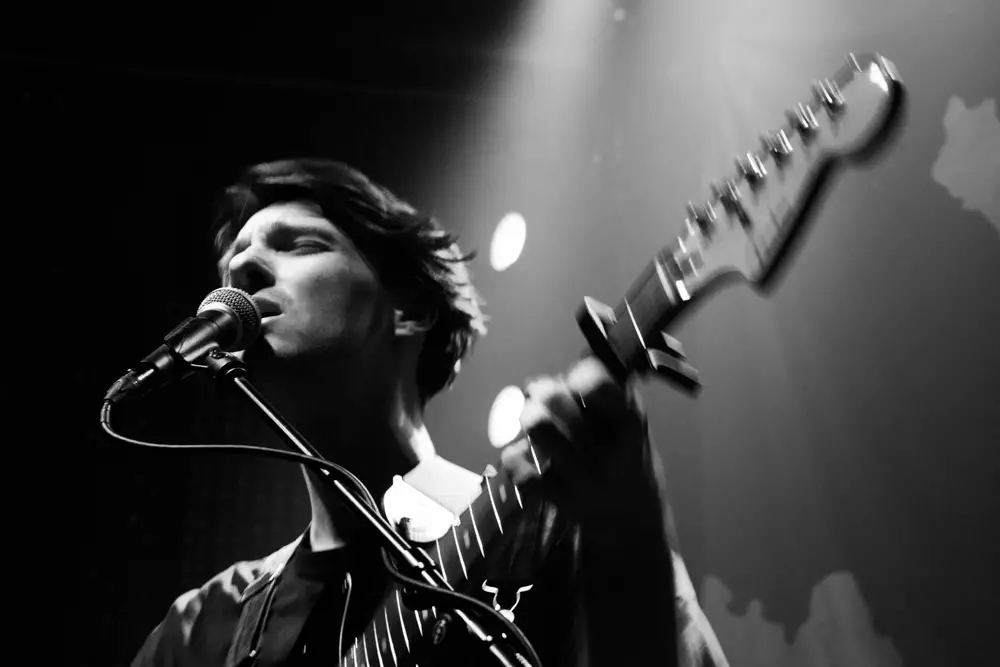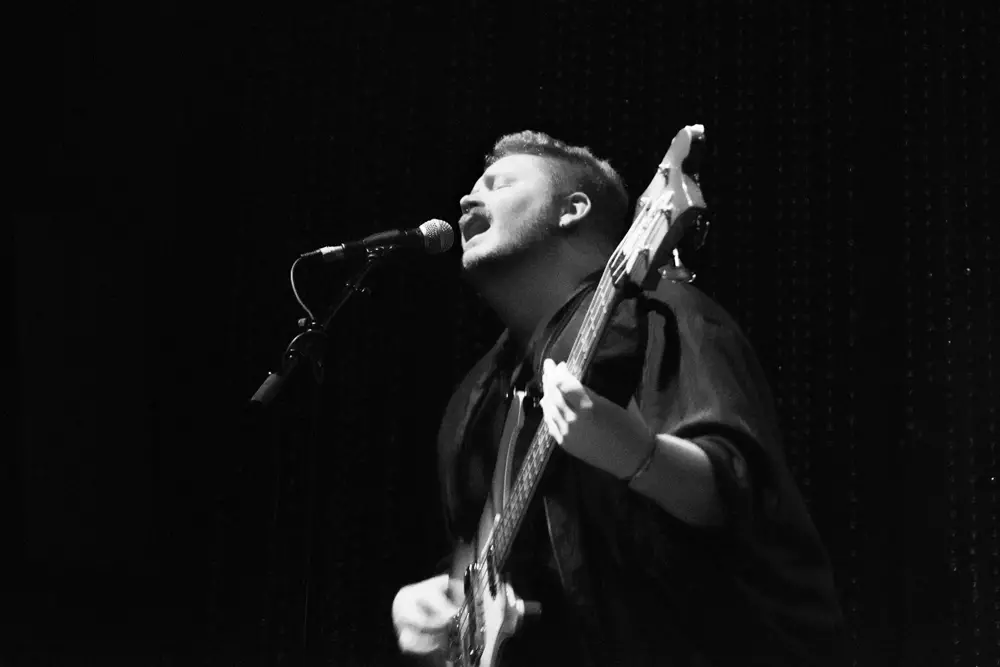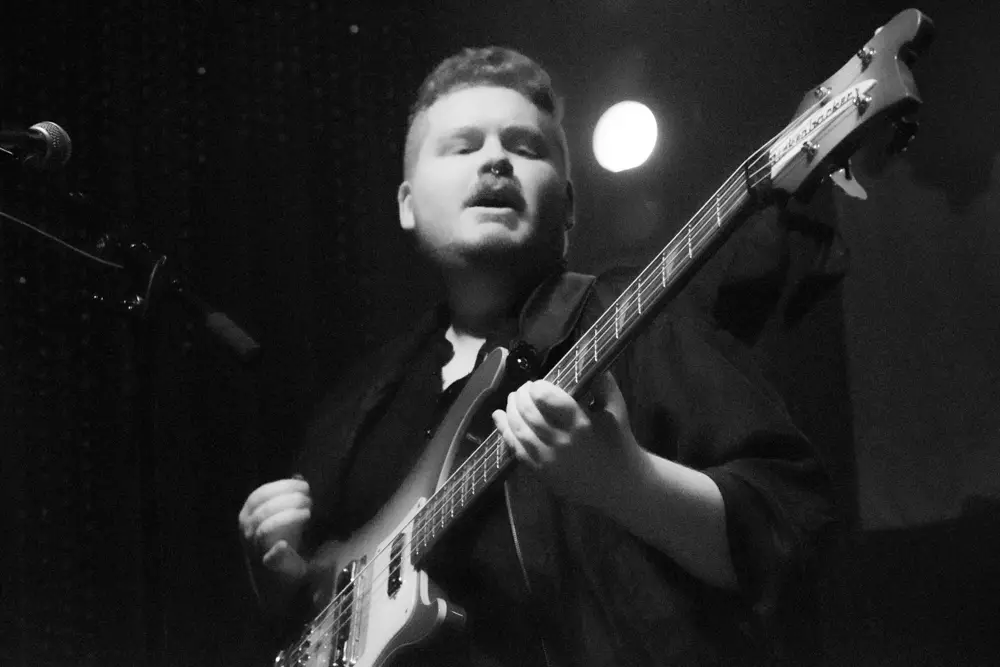 — — — —
:: Stream Her's ::