Puddle Splasher's latest single "Everyone Else" discusses the tragic demise of someone who may seem troubled, or self destructive, while giving us nostalgic 00's indie rock vibes.
Stream: "Everyone Else" – Puddle Splasher
---
We've all felt lost in life at one point or another, and at times it's very easy to hide these emotions from everyone else. Indie alt-rock band Puddle Splasher unpack these emotions and reassures everyone that their feelings are valid with their newest single, "Everyone Else." Their sound is heavily influenced by '90s pop, '00s indie rock, and artists such as Neil Young and Elliot Smith, and this track definitely doesn't stray away from that.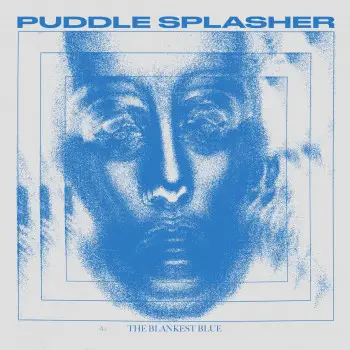 Coasting by fifty five
Feeling seventy seven
Five lanes compressed to one
Thick air in Autumn congestion.
You figured you could rest your eyes
If only for a second
The metal crash, the windshield cracks
Never made your destination
Atwood Magazine is proud to be premiering "Everyone Else," the lead single off Puddle Splasher's upcoming album, The Blanket Blue, out May 17, 2019! The trio of Andy Altadonna, Dante Fotino, and Adam Thibeault describe their forthcoming record as one of the most time consuming pieces they've ever written, having to go through several different phases and ideas. The goal of the album was to drift from the slow and heavier songs they had written on their previous album, Seperate States (2016). Although it's a bit different from their past work, they are still intent on maintaining their roots.
"We experimented with some quieter songs, while not completely ditching our previous style. Needless to say, our sound has progressed a lot since our last release and we're happy about it. I think it also helps that we really only work with friends at this point. Our buddy Brett Romnes has done all of our records since day one — he's played a massive role in our growth and we can't thank him enough," Puddle Splasher tell Atwood Magazine.
Now everyone feels to blame for
The terrible thing you have done
You felt it all at once and now you're
Just like everyone else
The tragic story told fits the mold
So please ignore the proof
That's how the story goes
According to everyone
An accident just doesn't read like a textbook tragedy
please stifle your disbelief to be
Just like everyone else
Now you're just like everyone else
Oh no, just like everyone else
Now we're just like everyone else.
"Everyone Else," the first song Puddle Splasher wrote for the album, unravels the mind of someone who is troubled, whether that is on a smaller scale or more extreme than others. Although we all may be different, the song reiterates that it's common to feel like that outsider, alone, and wrapped up in those awful thoughts. Musically, the song does a great job of building up in momentum, which can mimic the idea of all these intense thoughts building up in our heads. The song not only touches on how to deal with these internal feelings as an individual, but how to treat those around you who may feel the same way.
"Sometimes it's not always how the picture reads, though not in a mysterious sense. Sometimes things can just happen. Assumptions can be exactly that. Be kind to those who need it. In life and afterward."
Stream Puddle Splasher's "Everyone Else" exclusively on Atwood Magazine! The Blankest Blue is out everywhere May 17, 2019.
— —
Stream: "Everyone Else" – Puddle Splasher
— — — —
? © Hailey Heaton
:: Stream Puddle Splasher ::