Welshly Arms' epic "Down to the River" is a cathartic confrontation full of fire, exploding with unforgettable rock/soul glory.
— —
Welshly Arms' latest single is an anthem of truly epic proportions: A cathartic confrontation full of fire and passion, "Down to the River" explodes with a rock/soul glory one can't easily forget.
You can preach it,
You can teach it
Do you believe it?
But do you believe it?
Listen: "Down to the River" – Welshly Arms
---
Some songs just instantly get under your skin. From its gospel entrance to its hard rock conclusion, "Down to the River" keeps us hooked with intrepid intensity. Released Friday, 5/11/2018, the track comes off Welshly Arms' upcoming sophomore album No Place Is Home (their debut with a major label). Frontman Sam Getz describes the song as a cutting of ties "with someone who is full of shit," and we certainly feel the build-up of tension and ire in his voice, as well as the surrounding instrumentation.
I got my back up to the edge of the room
You left me nowhere to hide
Your words of venom spitting salt in my wounds
'Cause I'm paralyzed
Feet in the clouds, my head on the ground
(Whoa, whoa, whoa, whoa)
I'm begging you please
Just take me down to the river to drown
Based in Cleveland, Welshly Arms have been active since 2013, evolving from a gritty blues-rock band into the multi-textured rock act we hear today. The six-piece features Sam Getz [lead vocals, guitar], Brett Lindemann [keys], Jimmy Weaver [bass], Mikey Gould [drums], Bri Bryant [vocals], and Jon Bryant [vocals]. While No Place Is Home's pre-release singles "Legendary" and "Indestructible" contain massive crescendos of high-octane rock, songs like "Sanctuary" and now "Down To the River" show that Welshly Arms are far more than a one-trick pony. Though indisputably a rock band, the Ohio group have stretched themselves in many directions on their second full-length, utilizing their members' talents and, to quote Sam Getz, becoming "more comfortable with the calm spaces." The result is an album whose high highs, low lows, and emphatic mid-points evoke a range of emotions for listeners, leaving us refreshed and thirsty for more Welshly Arms.
Feet in the clouds, my head on the ground
(Whoa, whoa, whoa, whoa)
I'm begging you please
Just take me down to the river to drown
No Place Is Home comes out May 25, 2018 via Republic Records. In advance of their sophomore album, Welshly Arms' Sam Getz spoke with Atwood Magazine about the energy, inspiration, and musical growth driving "Down to the River." The kind of song that gets stuck on repeat in your head, "Down to the River" is one soulful firecracker you'll want to keep on repeat this summer.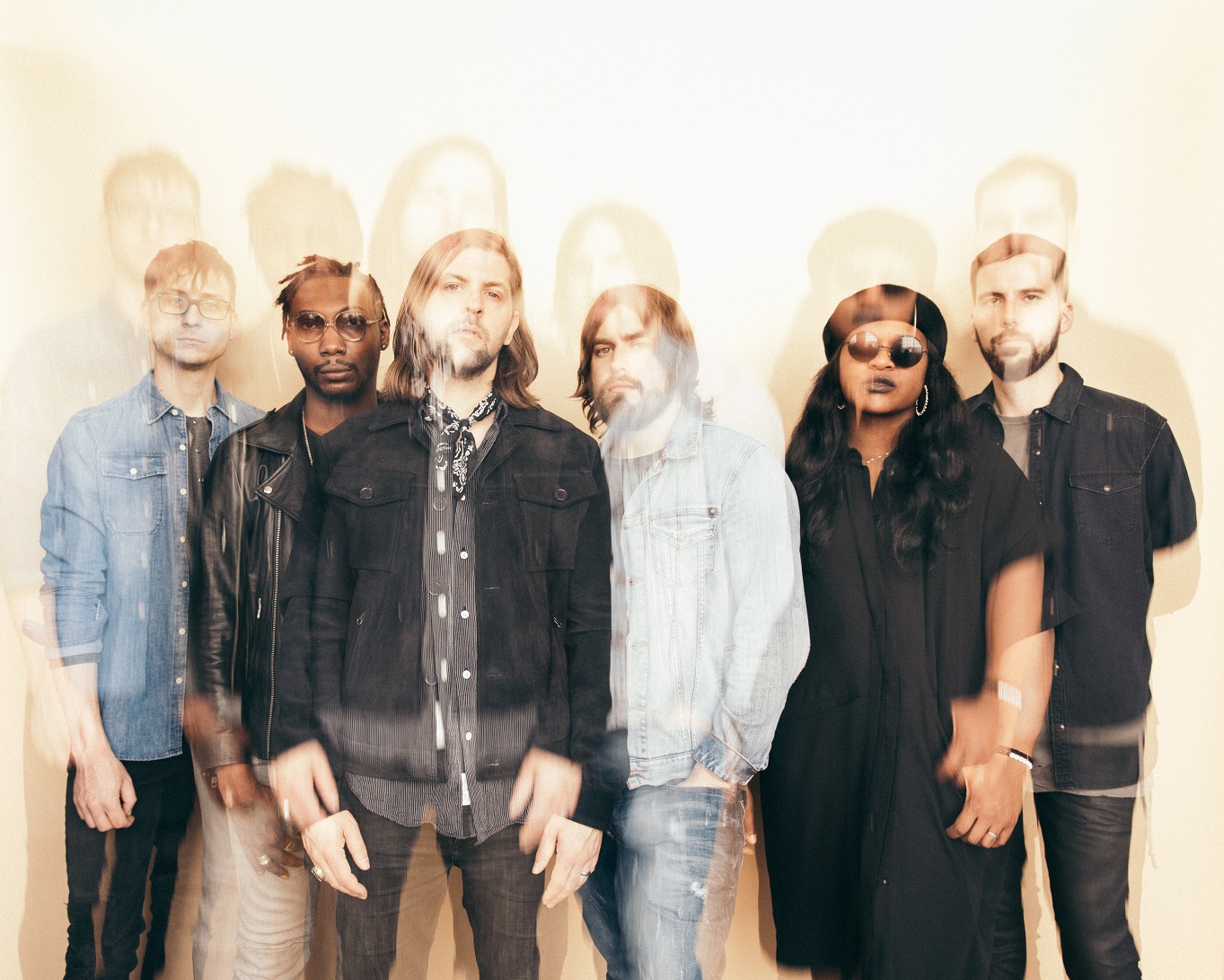 A CONVERSATION WITH WELSHLY ARMS
Atwood Magazine: One of the most striking features of "Down to the River" is its gospel influence - from the intro, to the vocal oohs and beyond. Can you discuss how that came about and what drove your decision to use it in this song (as well as in "Sanctuary," where we hear it as well)?
Sam Getz: We love the sound and the emotional feeling that gospel vocals can bring to music. "Down to the River" and "Sanctuary" are two great examples where we've leaned in to Jon and Bri's soulful voices, and their backgrounds in gospel choirs. Both of those songs have a spiritual undertone that I think gets brought out but that type of delivery.
You can preach it, you can teach it, do you believe it... What do these words mean to you, in the context of "Down to the River"?
Getz: It's directed at someone who is full of shit… Someone who you are starting to question whether or not they even believe their own words.
"Down To The River," at its core, feels like a breakup song written mid-breakup - in that, you seem to be begging for the end to come, bring me down to the river to drown, rather than drawing out the inevitable.
Getz: You actually nailed it… except it wasn't about a romantic breakup, but rather just cutting ties with someone who is full of shit.
"Down to the River" is one of the heavier blues-rock songs on a record that, despite its singles, has as many quieter moments as it does bombast. The song is cushioned in between the majestic acoustic love song "All For Us" (which I love), and the slower '80s ballad "Locked." Can you speak to the ways in which you as a band consciously evolved your sound between 2015's self-titled debut and No Place Is Home?
Getz: Yeah, we definitely have stretched out a bit on this album and pushed ourselves to be more comfortable with the calm spaces, and I think it allows the bigger moments to really pop out. When we recorded our first album, I don't think we really created room for these musical "breaths." I guess it's something we had to grow into. Between the six of us, there are a lot of different aesthetics we can call on, like Brett's classical piano background or the smooth soulful vocals of Jon and Bri.  We've been using more synths, clean guitars, drum samples, etc… as opposed to just going to big guitars and drums all the time. We still do those too, though!
Can you discuss the place of "Down to the River" on No Place Is Home, and what's special about it that lent it that coveted sixth spot, and single status on this record?
Getz: It was definitely subconsciously put in that spot on the album, but it does make a lot of sense now that you mention it. "Down to the River" shares some common threads with most songs on the LP, and it has a good arc to it musically. The main reason we are putting it out as a single a little ahead of the album release, is that we've been playing it live for a while, and it's consistently been a crowd favorite that fans have been asking us to release.  So we're really excited to get this in their hands and ears!
Is rock music alive or dead in 2018? Would love to hear your thoughts on this classic question.
Getz: It feels to me like it's just been misplaced for a little while, although there are bands out there that still play music with the soul and guts of rock 'n' roll. I think the popularity of electronic music made sense because of the cyclical nature of things, but that means it's all coming back, too. 2018 feels like a bit of a transitional year to me where the pendulum is starting to swing back.
Sam, can you discuss the emotion driving your vocals "Down to the River"? I feel like your vocals in this song are particularly passionate; you really ride up and down the scales, pushing yourself far. Few emotions can inspire that kind of performance.
Getz: I'm a big fan of explosive soulful voices like Joe Cocker, screamin' Jay Hawkins etc. Any time a song lends itself to that type of delivery or makes me a bit emotional while singing it down, it usually comes out something like that.
Do you feel like this song's story ends with them making it down to the river and finding that somber end?
Getz: No, I see it more as a warning to never let it get that bad. Some people can be toxic, and it's rather therapeutic and clarifying to hear yourself say it like it is.
Some people can be toxic, and it's rather therapeutic and clarifying to hear yourself say it like it is.
Can you discuss the larger themes on No Place Is Home, and how or when you knew you were ready to release your album? What does this record represent for you as a band?
Getz: We had a lot of songs stacking up, but not enough time to work on them in the studio with the incredible amount of touring we've done the last couple of years. So, it actually took us a little longer than I would've liked to find the right group of songs to put together for this album. Musically, it's about the growth as a band, as writers and as producers. We made a conscious effort to push our old boundaries wider into some new territories, sounds, and styles. We really tried to not keep ourselves in any specific genre box, which was liberating. Thematically, the album addresses a lot of what we've been going through as we've been out on the road, getting homesick, feeling a little lost at times. The writing was heavily influenced by our relationships and also the politics of the last couple years.
Do you make music for the live show, or does the live show reflect the record - or somewhere in-between?
Getz: Both. There are songs that we have written because we wanted to be able to bring in a certain feel to the show. "Never Be The Same" from our last EP and "Wild" from this album are examples of that. There is also a major effect that the record can have on the show. I can already feel how introducing songs like "Indestructible" and "Unspoken" to our set will drastically change our presence on stage.
No Place Is Home feels like a record that's meant for the stage! How are you preparing to bring songs like "Down To The River" to life in your live show?
Getz: Because we produce our own records, we tend to stay pretty authentic with what we can pull off live. We don't want to make some crazy over the top record that we couldn't even dream of playing without bringing in an entire orchestra, three more guitar players, a second drummer, and so on… So, we have a great jumping off point. We actually just finished a round of rehearsals before heading out for some festivals, and we had a blast arranging the new songs for the set.
Lastly, if you had your druthers, how would you ideally have someone listen to "Down to the River" for the very first time?
Getz: I'm a romantic who loves vinyl records. So in my opinion, eyes closed, in front of your speakers with "Down to the River" on your turntable and some whiskey in your glass.
— —
— — — —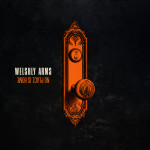 ? © Peter Larson
:: Stream Welshly Arms ::
---
:: Welshly Arms Tour Dates ::
* Bleachers // + Mat Kearney
^ Thirty Seconds To Mars, Walk The Moon & K. Flay
5/20 GULF SHORES, AL • Hangout Music Festival
5/25 NAPA, CA • BottleRock (SOLD OUT)
5/25 NAPA, CA • BottleRock Late Night Show *
6/1 CINCINNATI, OH • Bunbury Music Festival
6/15 DOVER, DE • Firefly Music Festival
6/27 CLEVELAND, OH • United Way Concert
6/30 CHICAGO, IL • WKQX PIQNIQ
6/30 MILWAUKEE, WI • Summerfest
7/3 BIRMINGHAM, AL • Oak Mountain Amphitheatre^
7/6 HOUSTON, TX • Cynthia Woods Mitchell Pavilion^
7/7 AUSTIN, TX • Austin360 Amphitheater^
7/8 ROGERS, AR • Walmart AMP^
7/9 ST. LOUIS, MO • Hollywood Casino Amphitheatre^
7/11 DALLAS, TX • Starplex Pavilion^
7/12 OKLAHOMA CITY, OK • The Zoo Amphitheatre^
7/14 SALT LAKE CITY, UT • USANA Amphitheatre^
7/15 DENVER, CO • Big Gig^
7/18 SAN FRANCISCO, CA • Shoreline Amphitheatre^
7/19 LOS ANGELES, CA • The Forum^
7/21 SAN DIEGO, CA • Mattress Firm Amphitheatre^
7/22 PHOENIX, AZ • Ak-Chin Pavilion^
8/1 COLUMBUS, OH • Ohio State Fair
8/2 HAMILTON, OH • River's Edge Amphitheater
8/3 CHICAGO, IL • Lollapalooza
8/15 WARSAW, POLAND • Rock in Summer
8/17 GAMPEL, SWITZERLAND • Open Air Gampel
8/18 HASSELT, BELGIUM • Pukkelpop
8/20 BOCHUM, GERMANY • Zeltfestival Ruhr
8/24 LEEDS, UK • Leeds Festival
8/26 READING, UK • Reading Festival
9/21 LAS VEGAS, NV • Life Is Beautiful Festival