A madly skilled EDM producer and a kind-hearted social worker: Both identities are channeled to the extreme on Steve Brian's new album, '1986.'
Stream: '1986' – Steve Briant
---
Even the less attentive students in a high school history class could probably tell you why the late 1980s were a notable era for Germany. But the German electronica scene has one additional reason from their countrymen to celebrate this period: it was then that Steve Brian came into the world, and he has since gone on to become one of the standout members in the nation's EDM landscape.
Born in Hidelsheim, Germany in 1986, Brian grew up in the nearby small town of Diekholzen. Like many in his EDM-crazed nation, he developed a passion for electronica at a young age and eventually began producing and DJ'ing on a regular basis. His dedication to music would allow him to travel far and wide, as he DJ'd at many venues and crafted beats and remixes for a wide variety of artists. Then, a few years ago, Brian decided to shift his focus to authoring studio albums, having not done so since producing his 2010 debut, Calera.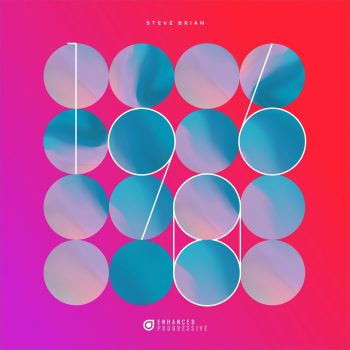 2018's Wanderlust was the first album born of that decision. For the follow-up, Brian has taken the Taylor Swift approach and named an album after his own year of birth. Released November 13, 2020 via Tritonal's label Enhanced Music, 1986 is designed to channel the sounds of Brian's personal and musical maturation: In his own words, the album "reflects my personal growth as a musician and person throughout my life so far. It is a story of experience and how the decisions I've made have brought me to where I am."
1986 also exemplifies the impressive collaborative flair Brian has developed over many years in his field: Brandon Mig of Montreal, Eric Lumiere of Santa Monica, and Matt Fax in France are among the far-flung range of indie dance music artists to have been recruited for this project. It's also important to note that, throughout the production of this album, Brian was actively working a day job as a social worker assisting individuals with brain damage to find a better footing in their lives and careers. Much of the positive energy this experience created is channeled into the upbeat music heard on 1986.
Atwood further uncovered Steve Brian's dual interests in music and humanitarianism in a recent interview.
— —
A CONVERSATION WITH STEVE BRIAN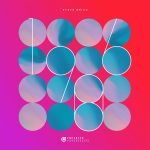 Atwood Magazine: Describe the path that took you to 1986. In what ways does it build upon your more recent releases, such as 2018's Wanderlust?
Steve Brian: First of all, many thanks for having me. It's a pleasure for me to answer some of your questions. Regarding 1986, I chose this name because the album tells the story of my life– from my year of birth, 1986, up until the present. Every single track is dedicated to different scenes, emotions, and parts of my life. I think it's always a great opportunity to use memories of your youth or childhood and turn them into emotional songs. Fifteen songs are included, but I'm sure I could spend time on so many more songs which are related to funny, serious or emotional memories.
You made your debut in 2010 with Calera, but then didn't release another album until 2017. How did you spend the interval?
Steve Brian: Can't believe that more than 10 years have passed since my debut album. Time is passing so quickly. Hmm, I guess I just tried to find and focus on my own sound, which I established around 2016. Before that, I just released a couple of singles, and then took a break between 2014 and 2016 to work on progressive tunes. I wanted to try out different genres as a producer at that time. But after 2016, I started to think about coming back to my former style. That's when I started to collect lots of ideas for my second album.
1986 is designed to represent the vast array of emotions that you've gone through during your life. What are some key ways in which you are able to convey these emotions in your music?
Steve Brian: Key ways… Maybe a good example is the song "Lake Street." I have spent almost seven years in my apartment-plus-studio on Lake Street, and I have spent so much time listening to so many "housy" tunes in there. During one studio session, I started to connect my positive emotions to the thoughts I was having, and it generated a song with a more "housy" vibe. It was proof that you always have to be open-minded and not allow borders to emerge in your mind.
There were an extensive number of guest vocalists on 1986. What drew you to these particular artists? What were some memorable experiences you had from working in the studio with them?
Steve Brian: I have to mention that I am a fan of working with songwriters and vocalists from completely different genres. I'm pretty sure that the results of doing so are mostly incredible and amazing. It's always interesting to consider how different all of the vocalists function or how they fit in with your instrumentals. Every time, it's a new journey or experience.
What has your recent experience as a social worker assisting disabled people been like? How have you incorporated the experience into your songs, musically and thematically?
Steve Brian: That's an interesting question. What I can say is – I really like working with them every time, and it is a welcome change from being in the studio, sitting in front of screens for over 10 hours a day. We are active and have lots of funny moments at my social job. I think this positive mood goes indirectly into my music.
Who are some other key figures in the German house music scene whom you have gotten to work with and/or have influenced your craft the most?
Steve Brian: I have not yet collaborated with the house legends I love or those who have influenced my work, but some time in the future I would really like to work with the bigger artists. It wouldn't even have to be for an official "Steve Brian project"– I'd love to produce House Music for them in any context. Artists whom I really like are Tchami, Roger Sanchez, Eric Prydz and Mark Knight, to name a few. In the proggy [progressive rock] scene, I have already had the pleasure of working with York, aka Torsten Stenzel. His 2000 Ibiza smasher, "On The Beach," was the first vinyl I owned when I was starting to make my first steps as a DJ; and now, I work with him regularly.
Assuming live music returns in 2021, what are some venues where you would like to perform your new material?
Steve Brian: A lot of shows, especially my USA debut in New York City, got canceled due to COVID-19 last year. This was very sad, but I absolutely hope that we can continue to play in festivals or clubs in 2021 again. Would love to play everywhere, haha 🙂 I'm so interested in so many countries, like the USA, Australia, Asia, South America or South Africa. All continents or countries are exciting and have their own character. I love it to travel, and I hope we can go back to normal asap 🙂 Thank you very much.
— —
— — — —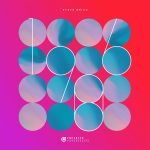 ? © denn_is_art
:: Stream Steve Brian ::
---