Raw passion and honesty create the foundations for James Gillespie's music, and the "ICFTI" video continues in the same emotionally resonant way. 
Stream: "ICFTI" – James Gillespie
---
Scotland's James Gillespie is the singer, songwriter and producer whose name is now synonymous with grit, passion and integrity. When you hear his songs or watch their accompanying videos, the musician's creative control is evident. James writes, performs and co-produces all his music and ensures his involvement with every part of the process down to the album artwork — and it shows. Each of his songs, especially those featured on his debut album Safe., have an innate quality that only he can create. Released in October 2019 via Operator Records, Safe is an explosion of pain, love and the struggles that come with the unrelenting tumultuous nature of life — feelings James Gillespie seems to know too well and has no issue depicting musically or creatively.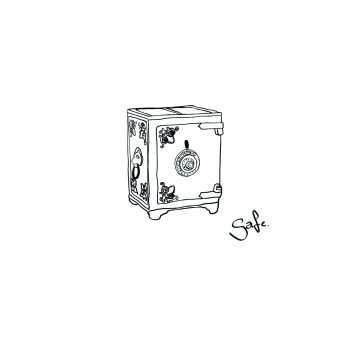 Since being co-signed by Elton John, totaling over 56 million streams of his debut album so far, and receiving praise from music tastemakers including The Line of Best Fit and Complex, it has become glaringly obvious that this musician's career is set for success. "ICFTI" proves Gillespie's talents yet again.
Turn your back on me
Fingers on the wall
You don't need to see
Listen to my call
Turn it up real loud
I don't wanna be heard
You know I'll leave you there
I'm not gonna say a word
Atwood Magazine is proud to be premiering James Gillespie's music video for "ICFTI" taken from his debut album Safe. The video begins slowly at sunset and follows Gillespie as he paces across a leaf-strewn lawn and towards an empty bandstand surrounded by grey concrete. Immediately a melancholic tone is set, however, these feelings do not come alone. Once the percussive beat sets in, the pensive tone meets passion and intensity: the amalgamation of emotions is what really defines the song. Gillespie is lost in deep thought as the frames flit between the bandstand and autumnal parkland until the chorus explodes.
It hurts me when you're naked
And I can't fucking take it
What have we created?
A demon that I'm craving
True, gritty passion ensues as short clips of two shadowed, seductive figures against a deep red background appear periodically throughout the chorus. As the video switches between Gillespie pacing and the impassioned lovers, it becomes clear that these are intense flashbacks.
When the song enters the second verse, the flashbacks continue but in a subtly softer way. Speaking to Atwood Magazine, James Gillespie explains that "ICFTI" is about a craving. "It's the feeling of being completely powerless when you're near someone and knowing that it will never be better than when you're with them. Every touch, every feel, every word just turns you inside out," he explains. "And that can be the best feeling in the world but also destroy everything you are."
The rollercoaster visuals in the "ICFTI" video illustrate undulating romantic emotions and their intensity perfectly.
You'll come back to me
It's best you ever had
A little taste you see
Got you wanting it bad
You're a sucker for pain
And I'm a fool for you
So pick up your chains
I'll bleed another tattoo
With the third chorus comes the same pattern but at an elevated intensity. The sensual clips become longer and more frequent, and the ferocious passion is increasingly evident as James paces through the park. This continues until the track reaches its crescendo, the sun finally sets, and Gillespie leaves amidst the blue tones of twilight.
'Cause you're perfect when you're naked
And I can't fucking take it
No, I can't fucking take it
No more, no more, no more, no more, no more
"ICFTI" has an emotional depth filled with intense anguish and raw passion, which is perfectly executed throughout the music video.
Gillespie really knows how to create music and visuals that are equally exhilarating and full of relatable honesty. Stream the "ICFTI" music video exclusively on Atwood Magazine, and make sure you listen to James Gillespie's debut album Safe., out now!
— —
Watch: "ICFTI" – James Gillespie
— — — —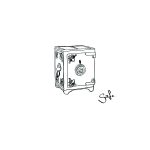 ? © James Gillespie
:: Stream James Gillespie ::
---