Octavio's "Life2Live" uses his breakup as inspiration to kick his music career into high gear.
— —
Octavio Herrera is a standout in modern hip-hop. Like many of his contemporaries, he blends singing and rapping with lyrical themes often found in emo music, but his work is much more polished than a number of the Soundcloud rappers you'll find. The Mexican-American singer and rapper sees heartbreak as a kickstart to work harder making music and embracing all life has to offer in his debut single "Life2Live."
Listen: "Life2Live" – Octavio
[soundcloud url="https://api.soundcloud.com/tracks/477327528?secret_token=s-lH5cL" params="color=ff5500&auto_play=true&hide_related=false&show_comments=true&show_user=true&show_reposts=false" width="100%" height="166″ iframe="true" /]
---
Atwood Magazine is proud to be premiering Octavio's official debut single, "Life2Live" (independently out July 27, 2018). Octavio had this to say about the song:
"This is a track I wrote last year about where I though my life was headed. I had just been broken up with and I felt stuck at school. Yet I still felt as if my goals were something more. Oddly enough, in the last year my goals became clear. I'm following my passion for music and art and this song is just the beginning."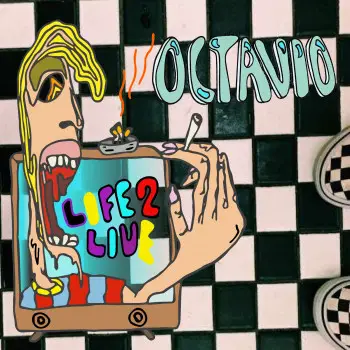 Like many great songs, this song was inspired by Octavio getting dumped. This is reflected in the opening verse:
I had a bitch that broke my heart
It wasn't meant to be
But now I'm moving onto bigger things
I guess that's how it's supposed to be.
He reflects on diving into his art to help cope with the pain that comes from the breakup. Besides being a musician, Octavio is also a visual artist, and he makes reference to "a sketchbook and a pen to keep me company." While there's definitely some search for positive outcome with the new breakup inspired creativity, Octavio still confronts his pain head-on. The chorus repeats that he feels like "a fool for trusting you." The second verse explores this more:
I put my middle finger up
if you don't fuck with me
I got some habits I should kick
before they fuck with me
Sometimes I wanna be alone
I wanna rest in peace
But then I realize I'm alone
and you're not next to me.
It's an extreme level of depression that is often felt after a massive breakup, and even though there's plenty being channeled into creativity, art can't solve everything.
The production is clean, and it's definitely set in modern pop and Soundcloud rap, but Octavio also draws from indie rock and emo. The beat is based around simple arpeggios, and the atmospheric production is similar to the emo acts that draw inspiration from post-rock. It's haunting like the ghost of a relationship.
Octavio is a promising young talent. He's honest and raw, but the music is so well produced that he puts a bow on the pain. It's a seamless step up from a large number of Soundcloud Rappers. "Life2Live" is a strong reminder that breakups aren't the end of the world.
— — — —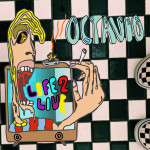 ? © 2018