With "Oh my God!", their first single since 2018's bn EP, Colouring return stronger than ever and re-affirm their position as an undeniable force in today's pop landscape.
Stream: "Oh My God!" – Colouring
---
There's something irresistible about Colouring. The UK band has been releasing immaculately crafted music since 2016, when they first arrived on the scene with the electronic and enigmatic "In Motion" and "Phase 1". The piano-driven, intimate ballad "Comfort Now" came next, paired with the pulsating and club-ready "About You". Four songs in, and we find ourselves with a band that's capable of juggling genres and defying expectations like few we've ever seen before. And because they kept us on our toes, we were always wanting more.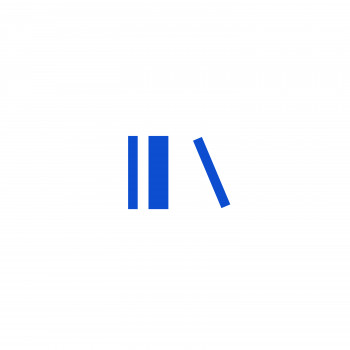 Along with their indisputable talent and skill came another remarkable impression: the colour blue. It stained hands, remote controls, plants, and bodies, on their single and EP cover arts, and the more you listen to their music, the more you wish your life had more blue in it.
So far, Colouring have had incredible opportunities in their career, like opening for The 1975 and LANY as well as embarking on their own US headline tour last year, and each release that goes by their star promises to shine even brighter. They refuse to be constrained to a single genre, flexing their muscles and proving their ability to create the most heavenly strings-driven soundscape in "Heathen", a frenetic and fresh-sounding pop song that is so addictive that it requires multiple listens at once with "Time", and even tackled a Marvin Gaye "I Heard it Through the Grapevine" cover. You never know what to expect with Colouring, all you know is that it's going to be good.
And so comes the single "Oh My God!", Colouring's first release in 2019, a song that will seduce you from first listen as it tells the story of love, attraction, and being lost in the idea of wanting someone.
Oh lord, can you hear me now?
Oh god, are you giving me grace?
Your blood so watered down
But how you flow through my veins
And every word that I'm trying to get out
'No, it's not enough', you say

Oh lord, can you hear me now
You know I believe in you
What game do you wanna play
Now I've nothing left to lose?
I said I'd give you everything
I'll stick but you want the moon
The lyrics describe a game of cat and mouse, an oh-so-familiar chase that can end in fun, love, heartbreak, or madness. Frontman Jack Kenworthy can emote like few others with his voice, and in "Oh My God!" it's no different, with his voice injecting the song with just the necessary amount of anxiety and excitement.
Oh my god, this love, I can't kick it
Oh my god, I'm worshipping now
Gripping on so tight till I kill it
Gripping on, where's heaven we found?
It's holy hell, now she don't believe in it
What else can I do but pray now?
She's the judge and jury, executioner
The chorus is where the song reaches its moment of release, and the tension that was built up on the verses is channelled into an explosive and deliciously dramatic moment. There's a surrender of self that's happening on the lyrics, and around the same time Kenworthy's voice becomes layered and breathy, almost drowned out by the music around it. If you weren't dancing by this point, it's hard not to want to move as soon as the chorus starts, with thick bass lines and bold drums holding the song together as synths add a welcome extra level of theatrics to the listening experience. The stakes are high, and there's no turning back now.
Oh love, see me holding on
It's you that I'm trying to serve
We're running round in circles here
And we never seem to learn
If I let you go now
Let the soul out
Will you still spin my world around?
And be the judge and jury, executioner
And I'll say it again
And I'll say it again, again, again
Will there come a time
When we can turn the bends?
We can turn bends
If I could meet you half way home
Does that make the drug? Does make you the cure?
Most of all, "Oh My God!" reflects the uncertainty and anxiety around the idea of falling for someone, especially through all the questions the song asks but does not answer. Pop songs about falling for someone are a tried-and-tested formula, but no one does it quite like this, most definitely not today. What Colouring do so well, and what makes them so necessary in today's pop landscape, is their ability to construct a whole atmosphere along with telling a story in their songs – they're so meticulously created that it feels like each song is a whole world, containing multitudes of layers that are just waiting to be peeled off.
"Oh My God!" spirals in and around itself much like one spirals into an intense love. It's maddening, sickening, and delicious. It makes you feel like you're on top of the world while also making you swear you're losing control of yourself and your mind. The energy of this moment is perfectly captured and bottled in "Oh My God!", transferring these unique feelings to the listener and begging them to go down the infatuation rabbit hole with Colouring. If "Oh My God!" is a taster of what their wonderland is like, the journey is impossible to resist.
Stream: "Oh My God!" – Colouring
— — — —
? © 2019
:: Today's Song(s) ::
---
:: Stream Colouring ::