Perspective is everything for John Ross: The driving force behind one of indie rock's fastest-rising acts, Wild Pink, Ross experienced serious turmoil when he was diagnosed with cancer last year. It's enough to make anyone reconsider their life and their work. Ross battled through while enlisting a host of impressive collaborators to deliver one of the year's most striking and lovely albums, 'ILYSM,' out now on Royal Mountain Records.
Stream: 'ILYSM' – Wild Pink
---
Creativity tends to come in waves for John Ross.
Just last year, Wild Pink released two EPs (a covers EP and the excellent 3 Songs EP), not to mention one of the year's most acclaimed indie albums, Atwood Magazine favorite A Billion Little Lights.
And yet, even before that February 2021 LP had dropped, Ross was hard at work on what would become the stunning ILYSM. The term "prolific" certainly comes to mind.
Those releases followed on the heels of the acclaimed 2018 LP Yolk in the Fur, which left Ross eager to get back to work after taking some time off from music once the pandemic hit in spring 2020.
"I feel like a lot of time had lapsed between Yolk in the Fur and A Billion Little Lights," Ross says over Zoom with Atwood Magazine from his upstate New York home late last month. "I was just pretty eager to write new tunes."
The process of writing and recording the latest record (released October 14 via Royal Mountain Records) took about ten months dating back to January 2021, Ross says, resulting in an LP that's Wild Pink's most expansive yet.
The hour-long, 12-song album is packed with dramatic yet delicate touches, characteristic pedal steel guitar from longtime collaborator Mike "Slo-Mo" Brenner and contributions from indie luminaries like Julien Baker, to name but a few delights in the world of Wild Pink.
But things took a turn for the worse along the way – he'd been diagnosed with cancer about halfway through writing the record, but found out he needed surgery to treat the diagnosis as he recorded the album itself.
The moment is captured in the beautiful, emotionally arresting "Hold My Hand," (featuring a stirring vocal performance by Julien Baker) – Ross sings about a member of his surgical team holding his hand as he prepared to go under for the procedure.
If anyone could lend their talents to such a deep moment, one might say it would have to be Baker, known for her achingly honest, light yet powerful vocals and emotionally attuned sonic output.
"I knew that I wanted it to be a duet," Ross says of working with Baker, whom he'd known casually through the industry for some time. "She was just the very first person that I thought of. It just happened very organically."
I was lost like a ring of keys
But you were there like light in the morning
You brought the birds back with a song in my tree
Wherever I go when I go down
Will you be there when I come around again?
To hold my hand
Hold my hand
When it's late at night and I don't understand
Everything that's happened to me
And my rotten mind is quietly tense
Like a deer underneath the apple tree
Just lay right here with me
Because I love you so much, my friend
Wherever we go when we go for good
Do you think we really meet again like we hoped we would?
Just hold my hand
Hold my hand
---
Beyond Baker, the record is awash in talented contributors, from guitar virtuoso Ryley Walker to indie icon J Mascis. The LP is also buoyed by propulsive turn on drums by Dan Keegan and gorgeous piano work by David Moore.
Although the album's key collaborators recorded their parts remotely, the impact is deeply felt throughout the album in an intensely personal way.
"Every time I've collaborated with somebody, it takes the song further," Ross says. "Every song has improved from having a collaborator."
It's an approach Ross intends to explore further, and that's great news for Wild Pink's growing cadre of fans.
The varied roster of collaborators lends itself to an album that's among the year's best and most sonically rich, with layer upon layer of twists and turns to discover.
The building blocks of Wild Pink's open road-esque indie rock are present, lifted up at times with glitchy synths (on "Hell Is Cold"), the War on Drugs-tinged eruption of "Abducted At the Grief Retreat," or the melancholic keys on "St. Beater Camry."
For good measure, tracks like "Simple Glymphs" rank among the more blues-y and rocked-out in the Wild Pink discography. "See You Better Now"  – featuring J Mascis – harkens back to the Tom Petty-dedicated effort Yolk in the Fur with a ripping guitar solo.
The tricky part about releasing a record in the year 2022? Taking the show on the road, quite literally. Ross and co. recently played one of their largest New York City shows to date, at relatively new Bushwick venue Brooklyn Made, and will soon visit Europe for the second time in the band's history.
But the musical landscape is a fraught one right now, he says, and it's not getting any easier.
"I don't know if I have the whole picture," Ross shares. "It is so expensive to put a tour together. It's really pretty frightening to be going out on a lengthy tour and breaking on banking even, hopefully."
It's a sentiment other musicians have echoed on Twitter and in recent interviews – if one takes but a cursory scroll through the timeline, the situation is a delicate and difficult one. That being said, fans would do very well to catch a show on this tour, which already hints at a bigger, even better sound for Wild Pink.
Above all, Ross remains focused on what really matters. ILYSM dives deep beyond just his cancer diagnosis, but he can't help but feel a sense of gratitude and a new perspective.
"I feel very, very lucky. That has definitely changed my perspective on life," Ross says. "As far as music goes, I feel more focused now."
— —
— — — —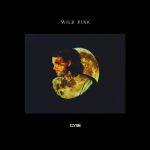 ? © Mitchell Wojcik
:: Stream Wild Pink ::
<iframe src="https://embed.spotify.com/?uri=spotify:artist:4HMNnAMODzVR2Hti9z98OA" width="100%" height="280″ frameborder="0″></iframe>
---