Swedish indie rockers Tribe Friday dive into their charismatic and feverish debut album 'bubblegum emo,' an achingly intense record full of passion, pain, energy, and honesty.
for fans of Phoenix, My Chemical Romance, The Strokes
"forward is the way out" – Tribe Friday
---
Sweden's Tribe Friday want to be "your fave bubblegum emo boyband," and damn if they haven't stolen the spotlight with almost an all-too effortless ease. Bits of glitz, glam, and raw rock fervor shine alongside uncompromising honesty and an unapologetic charm on the band's debut album bubblegum emo, a cinematic, charismatic, and achingly intense introduction full of passion and heart.
everyone is dead
i'm surrounded by their doubles
actors playing friends
"how you been? it's nice to see you!"
bla bla, bla bla bla, i
can't talk the talk right now, i –
sit down and start without i –
i'll be outside having a smoke
forward is the way out
every single step counts
hoping i'll be alright
i leave candles lit when i sleep
– "forward is the way out," Tribe Friday
Released June 3, 2022 via Artist For Artist, bubblegum emo is as dynamic as it is delightful: An exhilarating ten-track collection that establishes Tribe Friday as masters of the catchy, the cathartic, and the invigorating. Active since 2017, the trio of Isak Gunnarsson, Robin Hanberger Pérez, and Noah Deutschmann channel not only the high-octane sound of early '00s indie rock and emo bands like The Strokes and My Chemical Romance, but also the heart-on-sleeve charm of indie pop bands like Phoenix and Vampire Weekend. They've found balance with the best of both of these worlds, and the result is a kaleidoscopic, captivating adventure through life soaring highs, its searing lows, and everything in-between.
"It's our debut LP, and we like to call it a "growing pains"-record," frontman Noah Deutschmann tells Atwood Magazine. "It's about all the things you go through when moving through your formative years. We wrote it back in 2020 at the top of the pandemic – we were fresh back from touring the US and Germany, and found ourselves locked in our house in the woods with lots of new experiences to draw from. The whole thing poured out of us in a couple of weeks, to be honest! Since this was the first time we set out to write a full-length, we allowed ourselves to just write freely. I think the goal was to write something that truly felt like us at the time. The same goes for when we recorded it; we initially tried to keep a lot of the live elements and gritty sounds that make our garage jams (and live shows) so much fun. That approach didn't really change, even if some of the songs turned into a lot more in terms of production."
"It's really a culmination of all the sounds and ideas we've been throwing around since we started playing together a few years back," he continues. "The record sums up what we've been doing up until now and, in my mind, sets us up for evolving that sound further going forward. It's an introduction to a band who've figured out what they want to be making."
The title bubblegum emo truly does speak for itself, capturing the contrasts within. Gunnarsson describes it as "fast, unravelling, and despair," whilst Pérez endearingly calls it "love, death, and emo."
"We've always loved the contrast between upbeat, joyful sounds and melodies ("bubblegum") and darker, more depressing lyrical themes ("emo")," Deutschmann says. "It's something that's very present on this album, so the title is a reflection of that!"
Opener "forward is the way out" immediately sets the tone with vibrant guitar tones, radiant, buoyant melodies, and brutally honest lyrics blending existential wonder with intimate introspection. "Everyone is dead; I'm surrounded by their doubles, actors playing friends," Deutschmann sings at the start, going on to declare "forward is the way out" in a sonically and emotionally charged chorus.
He's quick to cite those lyrics as his favorite on the album. "I feel they describe how I was feeling at the time in an honest but not-too-obvious way, which is always a fine line to tread," he explains.
The band's enthusiasm and pure passion shine through on songs like "shut me up" and "sugar," each of which immerses listeners in its own world of rip-roaring angst and energy.
it's way past half-to-nine
but you don't seem to mind, do you?
you've got your sugar lines
i couldn't dare to try, but you
you're so loudmouthed, i'm so far out
"is it alright? 'cause i just wanted to say -"
she shut me up!
i really tried to speak my mind but she shut me up
and i hope it's not the last time she shut me up
she shut me up
we're suddenly so silent, but that's alright
---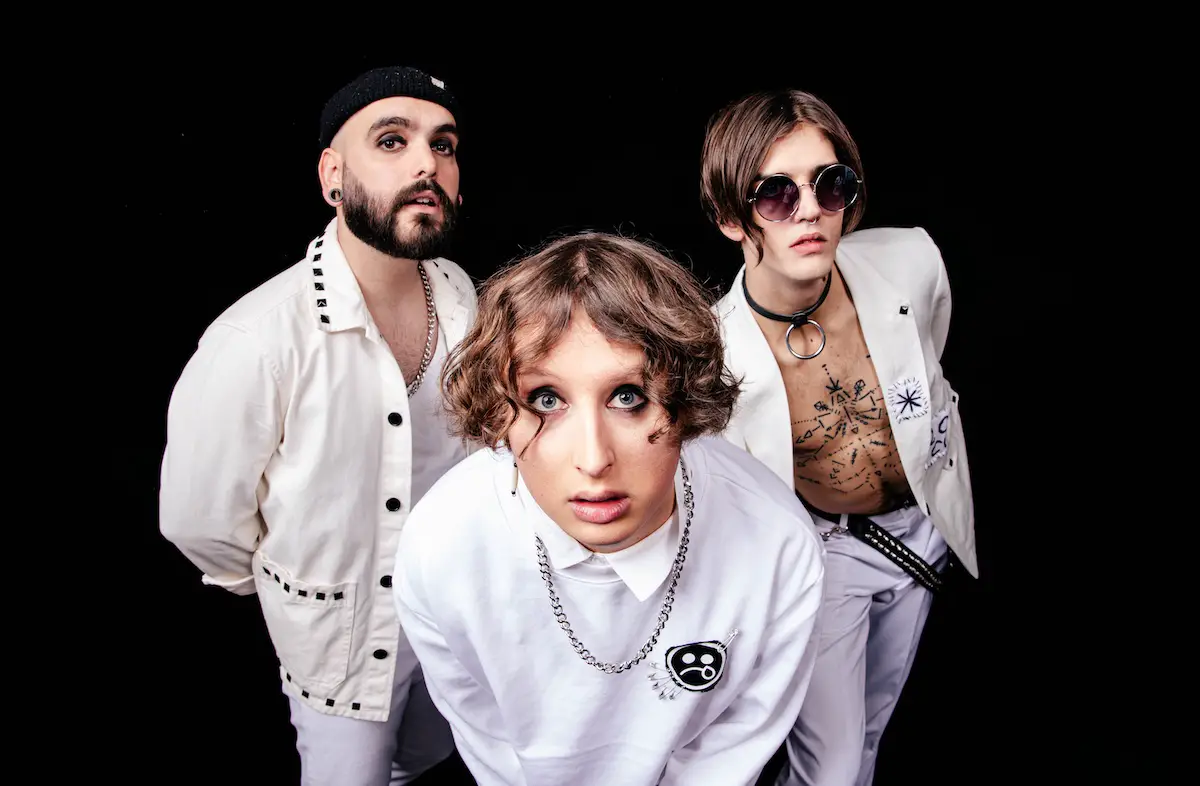 bubblegum emo is frenetic, feverish, and controlled: An unapologetic, earnest, super-charged album that perfectly encapsulates all the things its name suggests.
"Overall, I hope people can find comfort in these songs," Deutschmann shares. "Whether it's to lift their spirits on a bad day or to unwind after a good one, I want people to hear these tracks and apply their own experiences onto them. That's my hope for this record. Our biggest takeaway from making it is that we want to do it again. Honestly, we're already multiple songs into writing the next one!"
Experience the full record via our below stream, and peek inside Tribe Friday's bubblegum emo with Atwood Magazine as Noah Deutschmann goes track-by-track through the music and lyrics of their debut album!
— —
Stream: 'bubblegum emo' – Tribe Friday
:: Inside bubblegum emo ::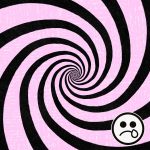 — —
forward is the way out
I had already written this song going into the sessions for bubblegum emo. I guess one could say it kickstarted the whole process of making the record, so it felt fitting to let it be track no 1. It's about finding yourself detached from your surroundings, about being stuck in a nihilistic bubble while your friends are enjoying themselves. The chorus is inspired by the really unhelpful inspirational quotes people throw at you when you're in that space. "Forward is the way out". Sure.
shut me up
This track, like a lot of the songs on the record, came to be during a nighttime jam session at the kitchen table. We finished it in the garage the next day, and I tried to keep those garage qualities intact while recording it. Imagine our surprise when Swedish TV reached out and asked us to perform it at the (very pop-centric) Eurovision qualifiers. The song itself is about being on a first date with someone on a higher wavelength, and trying to keep up with their pace.
sugar
"sugar" is about addiction. For as long as I remember, I've struggled with growing reliant on whatever brings me hits of dopamine. I think a lot of people do. I was in the process of quitting nicotine for the first time when writing it, so that's where the idea came from. Managed to stay off nicotine for about six months. Better luck next time!
for real?
This song is about so many things at once I have trouble discussing it, haha. To me, the main themes would be self-pity and self-doubt, which are both ugly emotions in their own way. I think that's why I like writing about them. More than anything I think I want people to listen to it and decide for themselves.
conversation + there she goes
We've always loved concept records and albums that feel like one long piece of music. And while this record isn't exactly that, these two songs are our first attempt at moving in that direction. They're both breakup songs, but written from two very different perspectives. The first, "conversation," taps into frustration and aggression – it's a snapshot of those ugly moments where two people draw out the very worst in each other. The second, "there she goes," details the apathy and sadness that follows.
figure it out
This song is kind of an homage to some of the punk-leaning bands we listened to growing up – fast paced, weird-sounding and very distorted. The lyrics are about identity confusion and jealousy towards people who have got their sh*t together.
don't wanna know
You know that sense of dread you sometimes feel when an ex-partner finds someone new and shiny? That's what "don't wanna know" is about. Borderline jealousy mixed with an intense feeling of not being good enough. Hence the track mantra – "I don't wanna know". Sometimes it's better not to find out. It's not like it matters anyway.
stay inside
This does sound like a pandemic song title, doesn't it? I guess it kind of is. "stay inside" is about being glued to your bed and feeling apathetic towards the outside world. And that sometimes, the thing keeping you locked in that state isn't a pandemic. It's just your own state of mind.
dead
In a way, "dead" sums up a lot of the themes present on the record. It's about depression and trying to pull yourself out of negative thought loops. Ironically, it's also the happiest-sounding song on the record. Recording it was a big cathartic moment for me. Hence the crying bit at the end, which wasn't a planned thing at all. A teacher of mine once told me that "all good art is embarrassing for the artist to share". So I left it in there.
— —
— — — —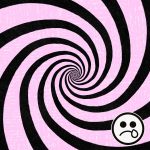 ? © Miranda Fredricksson
:: Stream Tribe Friday ::
---