South Korean rapper Ithys discusses identity, artistry, and his debut single, "LOVE ALL NIGHT (Modern Walks)."
(Quotes translated by Justin Chung)
"LOVE ALL NIGHT (Modern Walks)" – Ithys
---
Identity and artistry are an interesting dichotomy.
They can be stagnant or ever changing, they can be deeply personal or purely aesthetic. But it seems that they are consistently intertwined. For some artists, their artistry is a representation of their perceived identity. For others, their art can be a way to find their identity, as it is for South Korean rapper Ithys.
"In the beginning," he says, "it was almost as if I needed music to be that outlet because whether it was figuring out a sound or a lyric, it was like figuring out my life."
Growing up, Ithys (or Jang-Han, as he's known off the mic) admired West Coast rappers and Death Row Records, and was inspired by artists like Snoop Dog and Dr. Dre to start experimenting with synthesizers. As he got older, his love for rap and R&B only grew as he found influence from a wider range of rappers like Tyler the Creator, Childish Gambino, Migos and J. Cole.
"And so I kind of had this dilemma," says Ithys, "because there's such a wide range of music and rap, do I wanna go with this old-school route or do I go with this newer, trendier rout? But I feel like I've put this mesh of all of the above together. I feel like I'm really a student of the game now and I feel like now I focus more on my life story. I'm trying to be true to myself."
But Ithys' drive to create wasn't solely sparked by the artists he admires, nor were his pursuits of his passions easy.
Having experienced extreme hardships in his early life, including depression and homelessness, and having lost a close friend while serving in the military during Covid, music was the place Ithys could grapple with his emotions.
"It's not that I'm complaining about the circumstances," he says, "everybody has to serve in the military, everyone experienced Coronavirus, but it was an outlet during my service that I could express my thoughts and feelings… Nobody taught me how to make music, everything is self-taught… And so I wanted to figure out what my identity was and what my true voice is. That's what gave me satisfaction when I was going through this tough time and once I figured this out, that's when I feel like things started moving for me in my life."
Now in his debut single, "LOVE ALL NIGHT (Modern Walks)," Ithys brings a unique, fresh sound that embodies a wide range of his aforementioned influences while also demonstrating a cultivated personal sound. The single was formerly two separate songs, which parallels the anime from which they were inspired, called Nana. Nana tells the story of two women of the same name who clandestinely move into the same apartment in Tokyo. As they pursue their individual dreams, their relationship is tested through their troubles with love and fame, two phenomena which Ithys' single explores.
"That anime has a really cool balance like in my own music," Ithys says. "It can be really dark but has a lightheartedness to it. And in that show, it almost seems like the characters are gonna die at any moment or their life is gonna stop at any moment. But as fucked up as it is, I wanted to share that but also give people who aren't in a great situation hope that the next day will be there.
"Even when my music is dark and talks about all this kind of dark content, it's music that people can get a little excited about. I think it's funny how that works, because that's the feeling I wanted to get or what I needed during my own hard times. The area I wanted to focus on was that life and love are not always perfect. It's a shaky road and there's always going to be bumps along the way."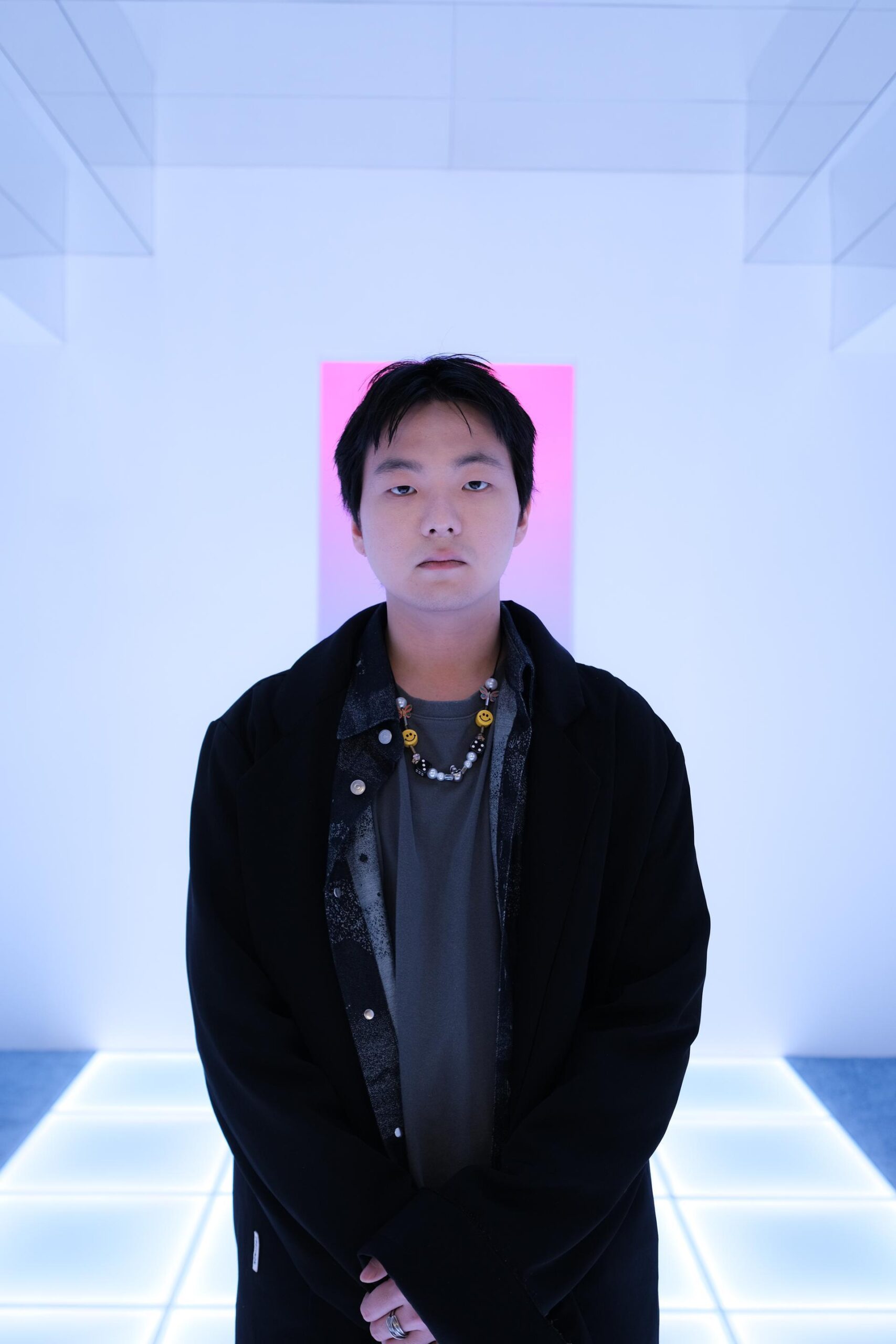 The "Love All Night" section of the song has a more R&B style, with a chill melody flowing under Ithys' low-key vocal tone, but grooved with an infectious beat. The lyrics speak of wanting to hold onto love, even if the morning happens to arrive. It's then segmented by a crash into the "Modern Works" section, creating a clear divide between the two halves of the track. While Ithys' vocals are still somewhat pulled back, as is his natural style, "Modern Works" hits harder with a sharp flow and faster, less melodic rap. Here, he shifts the narrative to focus on the work itself, his confidence in his music and his originality as an artist.
"In 'Modern Works' there was a message I wanted to send so it really took a lot for me to get kind of hyped for that song specifically. I wanted to express myself and how I see trends in modern sounds. I was so tired of trends, in music and fashion and everything. Trends are so short yet everyone's always just chasing them… So I just wanted to express myself in a cool and artistic way. We always talk about how we can make the coolest art, how we can express ourselves in cool ways that we call 'art'.. .I just wanted to express these complex feelings, so I made something with tension that sounds full."
"LOVE ALL NIGHT (Modern Works)" was produced by Jordan Lewis and engineered by Thomas Ross Johansen, via a collaboration between JChung Mgmt and Seoul Institute of the Arts, where Ithys now studies Digital Arts.
"Jordan and Thomas really boosted my sound," Ithys says. "Once Jordan re-worked it and sent it back to the office, I was like, 'wow, I didn't know I could love my song this much'! When I was making music in Korea, it was almost as if it was an occupation, very serious, gotta get things done. But when I made  music with Jordan and Thomas in LA, you could see in their eyes how much fun they were having. It was the first time I'd experienced that cheerful, excited fun aspect of making music. Working with A-listers, it was so surprising that they were so encouraging and the vibe and mood were so different from what I'd experienced in Korea."
But when you listen to "LOVE ALL NIGHT (Modern Works)," it's really no surprise why there was so much encouragement for the track; it slaps. It's rhythmically dynamic, the lyrics hit, the flow varies but is consistently clean and exciting and the backing melodies are distinct and always serve the song. And it's instances like these that prove the necessity for independent artists to have access to production that takes their work to the next level, especially coming from Korea, as Kpop has dominated the international exposure that artists within other genres strive to achieve.
This collaboration between Seoul Institute of the Arts and JChung Mgmt is one of a kind in how it's giving independent Korean artists the networking and materials necessary to make a career in music.
"There's not a lot of independent artists like in America," says Justin Chung, head of JChung Mgmt. "You know, America is very big on independent artists and bedroom music. But that's kind of one of a kind in Korea."
"The Seoul Institute of the Arts has given me a really big chance to chase my dream," Ithys says. "And with this opportunity I've had, I want to use the opportunity to mention that there are different artists and genres that come out of the school, and I feel like this is a really cool platform to show that it's not just Kpop, though Kpop is itself a platform that can't be ignored and deserves recognition. But at the end of the day, there's a lot more than Kpop and I want to thank the school for the opportunity of this platform."
But regardless of outreach, Ithys has one simple goal. "I started making music because I love music," he says, "and I'm going to continue to make music that I love. I want to carry my life with music, that's all I want."
— —
"LOVE ALL NIGHT (Modern Walks)" – Ithys
— — — —
Connect to Ithys on Instagram
 © Francesca Sostar
:: Stream Ithys ::
---