Izzy Heltai has found a bit of clarity in the twisted, tumultuous web of life, and shares some much needed guidance on his newest single, "Father."
Stream: "Father" – Izzy Heltai
---
Coming of age, as it stands, is one of the most sought after and widely discussed phenomena of life.
Films to the nth degree, countless books, and an indeterminate amount of songs touch on the subject. Yet, with so much visibility  and in depth discussion about coming of age, there is one facet to the phenomena we as a society seem to forget, or more likely look over. As we get older, regardless if that's 16 going on 17 or 13 going on 30, we all become subject to the notion that we must humanize our parents. Our parents are the people that have not only given us life, but also nurtured it – and it's hard, objectively, not to revere that. From day one we look up to our parents and all they have taught us. However, a shifting tide presents itself in the form of singer/songwriter Izzy Heltai's newest single, "Father," which Atwood Magazine is proud to be premiering today. Heltai ushers in the idea that at the end of the day, our parents are people – important people – but people who are nonetheless far from perfect.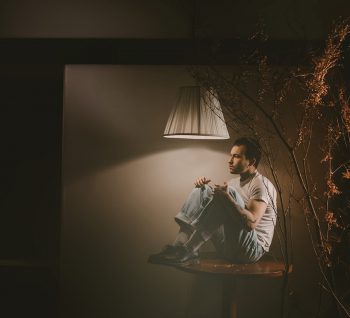 23-year-old, Massachusetts based singer/songwriter Izzy Heltai, realized that making music is the only thing he wanted to do as a teenager. He cites Joan Baez and Simon & Garfunkel as his biggest influences, and in 2019 released an EP titled Only Yesterday. Now in 2020, he is releasing his debut LP, FATHER. Per the artist, FATHER chronicles "a coming-of-age paralleled in the arcs and narratives encompassed by a lot of the tracks on this record. These songs, simply put, reflect my transition from childhood into adulthood." While the beauty and pang that comes with the compartmentalized nature of life is immortalized in Heltai's whole album, titular track "Father" feels particularly noteworthy in that regard.
Heltai starts his lyrics off strong: "Settle down. It's like looking in the mirror, anxiety is building up, and I finally figured out, it's been some time love, since I felt like I was worth much, more than any other reflected in my father's eyes." If there's one metaphor Trans people are tired of it's the one where a cis person is hired  to contemplate their identity by looking in a mirror and getting angry. Heltai's mirror is not a literal one, but rather a less complicated way of saying I look like my father. I'm anxious because the person I'm going to morph into eventually is staring right back at me, and I don't feel good enough to be in their presence. Heltai also beautifully illustrates the notion the Trans community knows all too well – a world that reminds you every single day it doesn't care about you is a pretty hard setting for self worth. It's an even more difficult setting when the people that brought you into this cis sexist society don't even know how they feel about you.
One of Heltai's most poignant lyrics comes in his second verse with, "Just below the surface , treading water, holding your breath, you've been swimming for awhile, and I grew up landlocked and proud." He's found a way to talk about the people around him, no doubt inclusive of his parents, and the advantage that they have. Cis people have had the advantage of swimming for far longer than we have and thus have a better grasp at staying afloat. Meanwhile, being Trans feels like you're landlocked and have been kicked into the deep end with lead weights and yet, we remain proud. Heltai is proud of his identity, his strength, and most importantly the person he was destined to be.
"The songs on this album were all written between the ages of 19 and 23, a coming-of-age paralleled in the arcs and narratives encompassed by a lot of the tracks on this record. These songs, simply put, reflect my transition from childhood into adulthood," Heltai tells Atwood Magazine. "As a transgender person, I have always lived in a world where self-affirmation was necessary for my well being. As a young trans person, I was forced to know myself more than some people ever will. A world that always told me I shouldn't and couldn't exist demanded that I have confidence enough in my own identity that I could go out and prove that I knew exactly who I was. Due to my experiences, I was armed with the tools to radically reflect and affirm my identity from a young age. This instilled in me an obsession with knowing myself to the fullest, at any given moment. I am made up of moments. I live in the constant wake of what was."
Heltai's timbre is Villagers meets Neil Young. He knows that a steady percussion and light guitar are enough to placate, and allow the listener to reminisce. In the visuals attached to Father, Heltai composites frenetic greenery, memory, and retrospection. He sings in a field while videos of his past are overlaid. While Heltai is thinking of his past and who he has been molded into – you can't help but do the same.
The chorus of "Father" holds so much weight for an objectively simple four lines. "I could use a good touch, and maybe even your love, to help me figure out what, I've been trying to tell you for days." As the song progresses Heltai changes days to years. There is an irrefutable cleverness and touching way in which he weaves years of relational trauma and pain into only one stanza. Our parents are complicated, sometimes they don't understand us. Or they can't possibly fathom how we have turned out the way we have. For as much as they have hurt us, however, a hug from your parents is sweeter than anything on this Earth.
Settle down
It's like looking in the mirror
Anxiety is building up
And I've finally figured out
It's been sometime now
Since I felt like I was worth much
More than any other
Reflected in my father's eyes
I could use a good touch
And maybe even your love
Could help me figure out what
I've been trying to tell you for days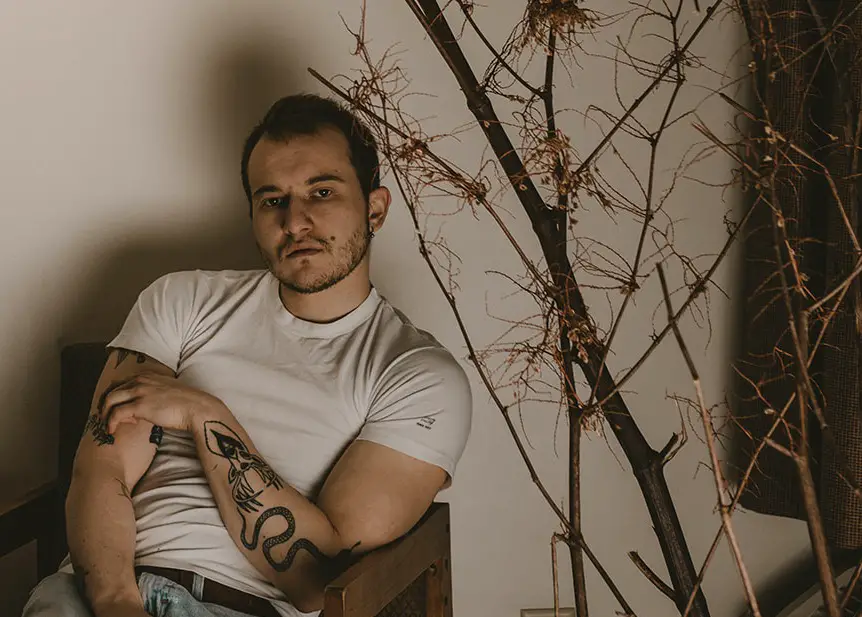 The song's refrain comes after the third and final verse. The composition has slowed to just the guitar, and the layered vocals have ceased. It's just him, it's just Izzy. "All these years I've been fighting it. Tied to a fear that I don't know what's going on. And If I don't it's alright, I'm older now. If I don't it's ok you'll love me still." Adulthood is a world of the unknown. We hack through thick reeds with a nail file and hope to learn something as we go. Heltai illustrates the idea of navigating life as a whole, but specifically the internalized transphobia that is instilled in the vast majority of us. We hate who we are because we don't understand and the adults around us, who we want to provide unabashed love, don't understand either. While it's a nice idea to assume the love Izzy is talking about is coming from his father, or his parents, or the adults he wants approval from, I think it makes it more beautiful if it's his own love he has. Of course the love of others is wonderful, and fills us with warmth, but the ability to love yourself and find validity internally – there's nothing better.
And all these years I've been fighting it
Tied to a fear that I don't know what's going on
And if I don't it's ok
I'm older now
If I don't
It's alright
I love you still
And I could use a good touch
And maybe even your love
Could help me figure out what
I've been trying to tell you for years
"This song is about the people I see myself in – seeing the roots of where, and who, I come from," the artist explains. "The process of sifting through these home videos was a concrete and visual form of processing the amalgamation of all the moments I am made up of.
Personhood is passed down from generational thought and community care. We look up to those who have come before us because they give us the tools to navigate the storm. Although, sometimes our parents can't give us something or don't want to. Our parents are combatting what to pass down and what to leave behind, and in that foray, they can be hurtful. They can become someone we never thought possible. Parents are human, they strike, they cry, but most importantly they grow. Izzy Heltai is not only aware that his parents are human, but he loves them more for it. "Finding myself as an adult has largely been about how the people who have always been there for me can fit into my life in a new way." Despite his love of Baez, Heltai does not want to be forever young, and instead reminds us that we're all navigating this life together and to be proud of who we are.
Stream "Father" exclusively on Atwood Magazine!
— —
Stream: "Father" – Izzy Heltai
— — — —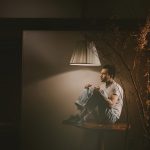 ? © Joanna Chattman
:: Stream Izzy Heltai ::
---