She's got a new hometown and record label, but Rochelle Jordan has stayed true to her longtime collaborators and creative influences on her sophomore LP, 'Play with the Changes.'
Stream: 'Play With the Changes' – Rochelle Jordan
---
In life, it's important to go to with the flow, as they say. But sticking to your proverbial guns has its value, as well. Rochelle Jordan does some of both on her new album, Play With the Changes. The Toronto native and current Los Angeles resident has seen her world evolve a good deal since her last full-length release, 2014's 1021, and those changes are reflected well in the recent follow-up.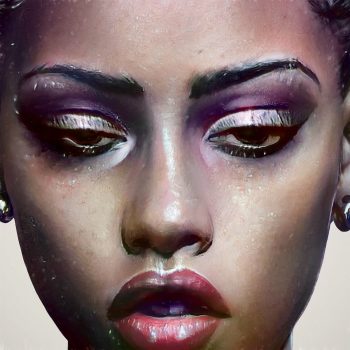 Released April 30, Play With The Changes offers a glimpse of Jordan's new career phase as a welcome addition to the label Young Art Records, run by her SoCal companion, DJ TOKiMONSTA. The album also lyrically encapsulates many of the transitions that have taken place in Jordan's life since 1021, many of them far from positive. In this singer's world, when life gives you lemons, make lemonade out of them in the form of upbeat and therapeutic music for the world to enjoy.
It's clear that have been changes aplenty in Rochelle Jordan's world as of late. Yet she has also maintained a few constants, all of which serve her music for the better. KLSH, Machinedrum and Jimmy Edgar – the trio of producers who have been at Jordan's side for ages – once again maintain a dominant presence on this album, with many impressive results throughout.
As always, the main singer stays true to the Toronto R&B and rap scene that she grew up on and that continues to influence her stylistically. And, as was the case when she was getting started in the early 2010s, Jordan still has an impressive ability to churn out futuristic and genre-bending records at every turn.
Atwood Magazine spoke with Rochelle Jordan about how a seven-years-in-the-making comeback came to fruition upon the successful release of Play With the Changes.
A CONVERSATION WITH ROCHELLE JORDAN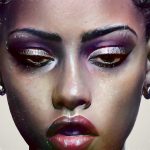 Atwood Magazine: Hi Rochelle! As your album title suggests, you've been through quite a few changes in the time since your last LP, 2014's 1021. Describe some of the transitions that have occurred throughout that seven-year period and how you've managed to stay true to your craft the whole while.
Rochelle Jordan: The past six or seven years were really an awakening for me. I honestly thought that all of my past projects and experience with music and business leading up to 1021 had built me into my ultimate form as an artist. But really, even after all of the music and energy I had been releasing out into the world, it was all just the beginning of my very specific journey.
I realized that after 1021, and I honestly resented it. I think I was afraid that time was slipping away from me. That resentment grew into frustration and fear, [which led me to make] some pretty crucial mistakes. I locked myself in with business people and situations that looked shiny, but weren't really, and that ultimately wasted my time. My creativity took a hit from that, and so did I as a person.
The music I was creating in those years with my insanely gifted producers – KLSH, Jimmy Edgar and Machinedrum – is what picked me up through the years, to be honest. My situation was shit but the music, I knew, was damn good. There were also many spiritual epiphanies happening to me in the process that woke me up to my damaging perspective at the time. That changed my life to be real, and it gave me the strength to take back control over a lot of things.
What I value most in my art has always been staying true to the sounds of the production I like, my style of voice, and my identity as an artist. I was able to keep focused on [those values] by simply creating from a place of honesty. I just did my best to reflect all of this in the music.
You spent your early life and career entrenched in the R&B scene in your native Toronto. What are some ways in which the city's musical landscape has helped to inform your own artistic identity? Are there any Toronto R&B artists that you admire in particular?
Rochelle Jordan: I remember being so inspired by Drake's initial takeoff back in 2008. Having been connected to him from a distance through a few friends in the city at the time, I was in disbelief to see him not only take the city scene by storm, but the entire music industry as well. The most interesting part to me was watching the pushback on Drake's "Lover Boy" lyrical content and soundscape. How many industry people tried to clown his creative identity, only for it to run in the veins of R&B and hip-hop across the world to this day?
The Weeknd was a similar story. Seeing him come out of Toronto in real time made me realize that identity matters – regardless of who people want to compare you to, who don't like you for what you do, who can't identify you when they first hear you. If you hold onto your identity, at some point, people are going to get it or at least respect you for it.
That's how these two specific Toronto artists helped shape me. I don't think I sound like either of them, and I might not sound like "Toronto," if you will,. But Drake and The Weeknd taught me that my identity and sound could indeed merge with what the "Toronto" sound will consist of, and possibly beyond.
You've stayed true to a handful of producers throughout your career – KLSH, Machinedrum and Jimmy Edgar in particular. What is your personal and professional camaraderie with them like, and how did your in-studio chemistry come to fruition during the making of Play With the Changes?
Rochelle Jordan: One thing about those three producers is that they get me, and vice versa. It's a connection that happened upon first talk; it's just chemistry we all share amongst one another as musicians and friends. What I love the most about them is that they break my mind open every time. The way they create music is always so challenging and forward-thinking without being too alienating, if that makes any sense. Like, I get it right now… but I'm also being transported to the sound of year 2222.
Honestly, we just kept creating throughout the years. We didn't really know what all this music would turn into. Some songs went to the Sepalcure album; some of it went to Jimmy and Machinedrum's albums. But yeah, we just kept stacking music. My album had about four different names throughout the years, with a different array of songs we all created together. It was forever interchanging until we finally settled on Play With the Changes.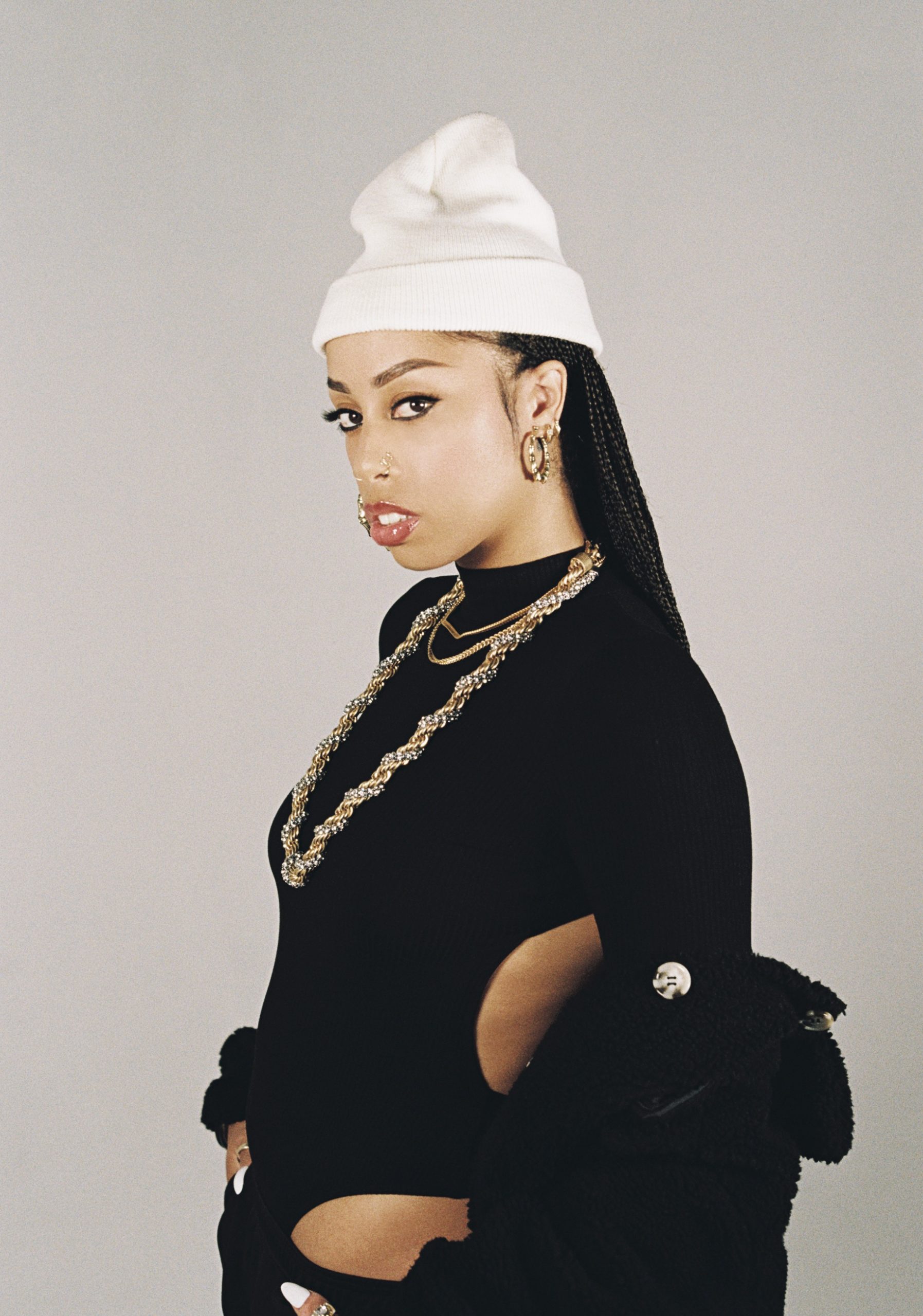 Play With The Changes touches upon some pretty personal and tough lyrical terrain, but the music itself tends to be quite lively and upbeat throughout. Do you feel you achieve a sort of personal catharsis by creating a record of this nature?
Rochelle Jordan: Yes, for sure. For me personally, as a writer, it takes a while to release certain expressions. Some song concepts come more easily to me than others do. On this album, I was waiting for a stream of thoughts on some deeper social issues to come to me. Which is why, when I look back now at the time that I used to classify as "lost", I now consider it to be time that was necessary for me to process what was truly going on inside and around me. It just helped me to create the really nice balance that I feel on this project.
Among other things, Play With the Changes marks your debut release on the indie label Young Art Records. What has your relationship with the label and its founder, DJ TOKiMONSTA, been like?
Rochelle Jordan: I remember the first time I spoke to TOKiMONSTA and the entire team of YA on the phone. I just had an intuitive feeling about them. I could tell that they were already passionate about me and my album, but also that they understood the gripe most indie artists have with labels due to their own personal experiences with them. For me, that made me feel even more comfortable. TOKi is super talented, and also an amazing person, so it makes sense who surrounds her. I'm really grateful that I now have this team around me, as well.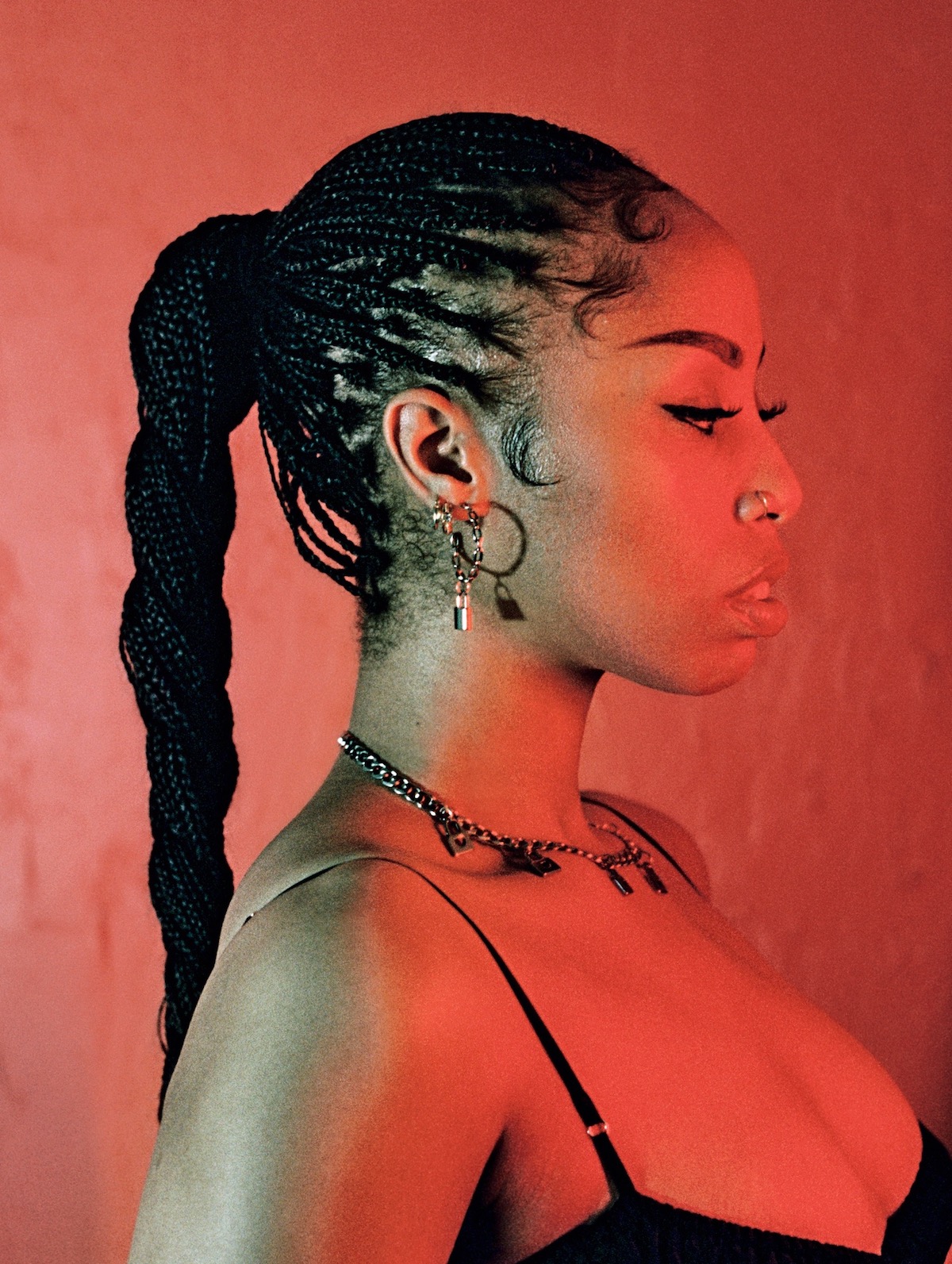 Skimming through some early reviews of the album, it seems many critics have detected an influence from the late icon Aaliyah in your music. Would you say that is accurate? In so, what are some ways in which Aaliyah has served as an artistic inspiration to you?
Rochelle Jordan: Yeah. It's funny, as I'm starting to see three specific comparisons coming for me right now, lol. One being Aaliyah, which is nothing new. [That comparison has been made since] my earlier works. This has and, I think, will always be so bittersweet to me. As much as it's beautiful and flattering that people hear her in me (which I can sometimes agree with tone-wise), I also take a lot of pride in being the strongest version of myself musically and have always wanted to make sure people recognize that too.
As far as how Aaliyah has influenced me: she is one of the five vocal mothers that I have. Her delicate and smooth vocal approach is something I have always admired about her, as well as her extreme and constant push for what's next in her sound of music. These two stances she took creatively made her an absolute beast.
2021 is looking like an increasingly optimistic year for the live music industry. Where are you hoping to travel and perform once you have the opportunity to do so?
Rochelle Jordan: I cannot wait until live shows come back, man. There's nothing like performing for people in the flesh. I plan on travelling the world with Play With the Changes. I'm talking Jamaica to New Zealand, Japan to London, Brazil to Prince Edward Island. I'm there.
— —
— — — —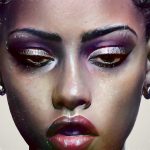 ? © Angel Rivera
:: Stream Rochelle Jordan ::