Heartfelt, razor-sharp, and ready to go, Rilo Kiley's debut self-titled LP reissue reminds us what they were all about.
Stream: 'Rilo Kiley' – Rilo Kiley
---
Rilo Kiley is one of those bands with a trademark — a brand of sensibility relentlessly modern and profound, with a touch of twee and a good dose of melancholy. Having disbanded in 2011, it consisted of Jenny Lewis, Blake Sennett, Pierre de Reeder, and Dave Rock, and with the latest reissue of debut LP Rilo Kiley, the band shows off their beginnings: where they are at their wriest and cheekiest, thumbing their noses at you without care. Lewis sings "And would you fuck me? / 'Cause I'd fuck me" just as gracefully as she does "I still love you and always will." And she means what she says.
Opening track "Frug" is '60s pop culture wrapped up in feelings. Immaculately quirky and danceable, all claps, beats, and electric rhythms, "Frug" starts off with a handful of bright-eyed proclamations like "I can do the Frug / I can do the Robocop." They then roll into personal admissions of "I can take my clothes off / I cannot fall in love," a push-and-shove of delightful kitsch and sudden, naked expressions of vulnerabilities that underline the record. In "Papillon," it's surreal, absurdist lyrics that trade in for unexpected moments of sincerity, like "Gorillas are for eating / Don't you know it's true? / I fell in love with you."
In "Glendora," it's "Another year, I need a sundae / I'm just your side bet." There is a sense that everything from gorillas to sundaes, at the end of the day, regresses to the most basic of human needs: love. And sometimes Rilo Kiley cushions the blow of it, makes a show of shrugging their shoulders at it. The clear-eyed, defiant slogans of youth they hurl at us like "I'll never fall in love" inevitably reminds me of Snail Mail's "I'll never love anyone else" ("Pristine") or Diet Cig's "And I / will never barbecue again" ("Sixteen"). It's a scrappiness that we continue to see in the underground indie scene today, and it's a part of the legacy Rilo Kiley left behind.
And I can watch TV
I can shuffle off to Buffalo
I can do a backbend
I will not call you back
– "Frug"
Rilo Kiley was first self-released by the band in 1999, prior to their signing with Barsuk Records. It was later reissued as The Initial Friend EP in 2001 with a slightly different track listing. The record's genre, which is hard to pin down, is a kind of pop-punk that stretches itself all the way to rock, folk, country, and psychedelic influences. Third track "Always" opens with a new wave kind of electronic bassline, while tender, wistful synths drift into the intros of "Papillon" and "Sword."
Memorably, Sennett-led "Asshole" opens with a soundscape of vocal distortions, warped audio bits sprouting out here and there. They are scattered across the rest of the track, along with fragments of monologue like "Can't get it out of my head…" and "Why do I do it?" They float around the song mystically against chilled, psychedelic guitar swirls, and eventually land fittingly on the line "You know I'd go to fucking hell for you."
"Frug" -Rilo Kiley
Standout "Teenage Lovesong," on the other hand, leans fully into nostalgic folk. Paired with a simple guitar refrain, acoustic drums, and a synth instrumental bridge that mimics the melody line, the track pours itself into storytelling. Lewis pays tribute to a specific relationship in which "I gave you sweet love, boy, / you said it was nice / It was my first time / we did it just twice," and her voice is the definition of sweet. It's a genre of heartbreak folk that is uniquely Lewis, and it finds sonic resonance in the 2004 track "Does He Love You?" in which "A married man, he visits me / I receive his letters in the mail twice a week." But what "Teenage Lovesong," and Rilo Kiley at large, does especially well is how it doesn't shy away from naming names, describing acts. If anything, it makes a point to get down to the specifics.
Davey (possibly David Faustino) is the famous man in question in "Teenage Lovesong," and Morgan is the girl Sennett sings about in "Papillon" (who would reappear in their More Adventurous album). "Papillon," starting off innocently with a reference to the eponymous movie and autobiography, gives way to the attempt to write an absent lover into its lyrics, to "make it right / by putting you in this, here, song." That attempt takes the form of "Oh yeah, okay/okay, wait / Oh my God Blake / That's what she said / in bed." It's funny and charming at the same time, a flashy, in-your-face kind of tribute done with just enough self-awareness to make you chuckle without losing sight of the bigger picture: of our endless attempts at inscribing intimacy into music.
Sexuality is refreshingly uninhibited, playful, and honest in Rilo Kiley. There's a reference to an opened webpage at "alt dot com" in "Papillon," a URL that would lead listeners to a BDSM site if we looked it up. And in "Glendora," we hear simmering resentment in "They make me sick / you make sicker / I want to please you so I go and I get with her" and unabashed anger in "Every time I come over to your house / you just shit on my face."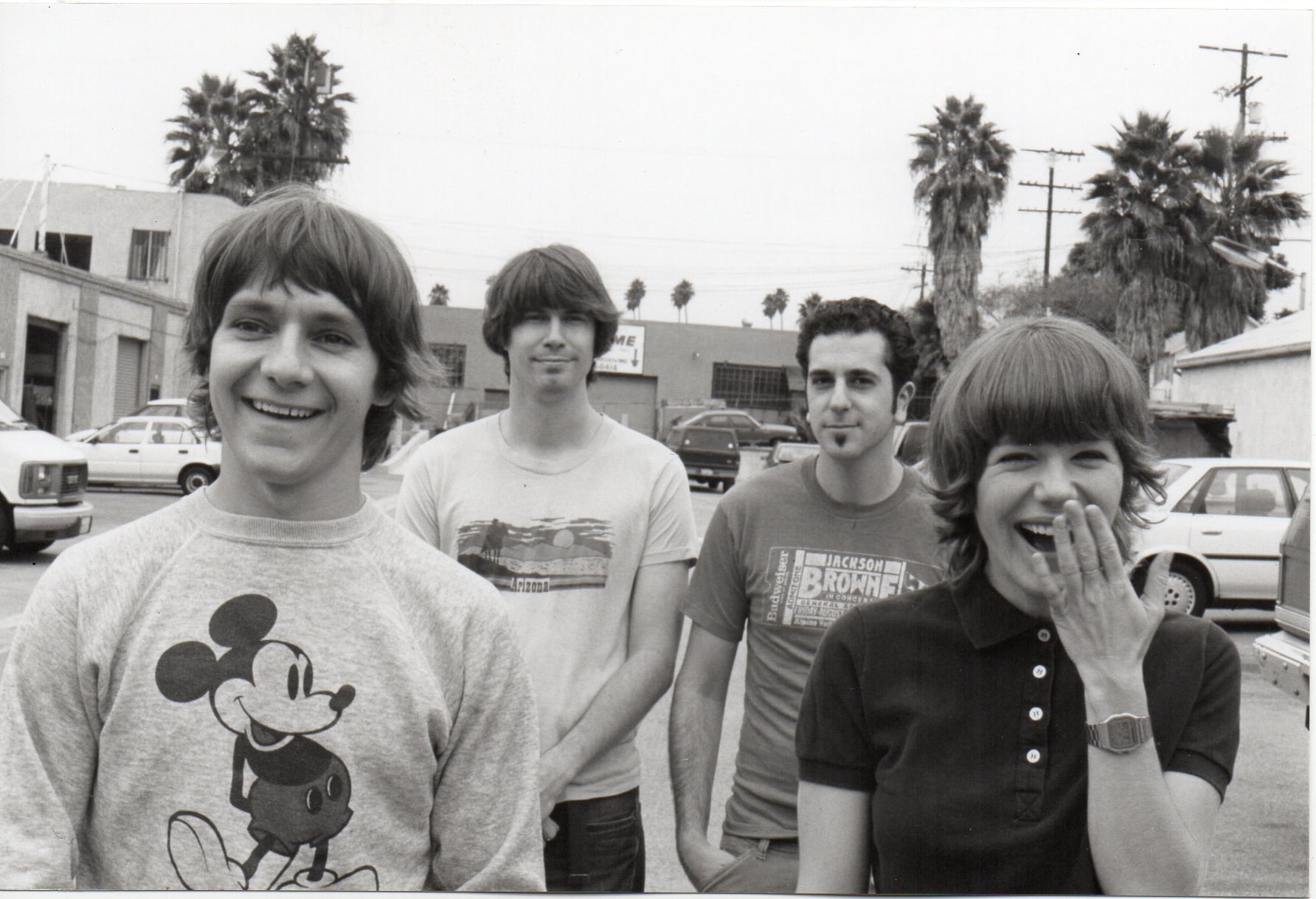 Musically, "Glendora" starts off with a stripped-down acoustic strumming that pushes Lewis's voice to the center. It's much more aggressive, almost moshable, as it embraces a post-punk, riot girl energy that Lewis would more fully explore in the later, short-lived band project Nice as Fuck. It's proof of what Rilo Kiley was about at the start of it all: an adventurous spirit and many, many hats.
I should find someone better for me
But Mom says we're born this way
Every time I come over to your house
You just shit on my face
– "Glendora"
As the years continued, Rilo Kiley would remain always, if nothing else, spunk with heart. When they sing about sex, you know they're singing about sex. And when they sing about love and heartbreak, you know they're singing about love and heartbreak. The band would carry that same vigor through its subsequent years, albeit in different forms, finding its way in the making of anthems like "A Better Son/Daughter" and "Portions for Foxes," or in lines like "I'm a modern girl / but I fold in half so easily" ("Pictures of Success"). They'll sing about addiction and depression, ask "How did you survive all your insufferable friends?" ("Wires and Waves"). Gradually, the abrasive edges would smooth themselves out in tone, but Rilo Kiley would always be singing on the frontlines. And we are right there with them.
— —
— — — —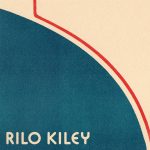 ? © Rilo Kiley
Rilo Kiley
an album by Rilo Kiley
---