"Rescue Me" is the highly anticipated, blissful first taste of James Gillespie's forthcoming second album, and the accompanying video is just as satisfying.
Stream: "Rescue Me" – James Gillespie
---
In 2019, James Gillespie released his debut album, Safe: A record that bursts with vulnerability and intensity in equal measure. Safe led Gillespie's musical work to become highly coveted and even more highly anticipated. The singer's gritty vocal delivery and honest lyrics, which never sugarcoat the truth, provide Gillespie with an undeniable relatability. So, it's no surprise that his debut record has amassed nearly 60 million streams and his second is set to reach even greater heights.
Atwood Magazine is proud to be premiering the music video for "Rescue Me," the lead single off Gillespie's highly anticipated sophomore album. Released on April 24th, the track has already created an electric buzz around Gillespie's upcoming second release. Without breaking tradition, James Gillespie had a hand in every aspect of the track's process and with the help of producer Andy Hall and songwriter/producer Charlie Hugall, "Rescue Me" became the raw, uninhibited track we hear today.
"'Rescue Me' takes a deep look into a messed up relationship that's entirely my fault," Gillespie tells Atwood Magazine. "It's about wanting to be saved and at the same time knowing you don't deserve to be. It's realising that you've been broken since the beginning and no matter what you do that won't change. All that's left is to pretend that you're not until it all falls down around you."
The track is unfalteringly powerful and mysterious, and the music video is no different.
Good God, I'm broken
I'm out chasing my mind
It's given time to help me see
What I've lost, I'll never find
It's too far to follow
I've got nothing left but night
I've seen too much, too young
To know what's wrong and what's right
Written, directed, and edited by Lukasz Pytlik, the "Rescue Me" music video starts under a dusk sky, just before the day turns entirely into night. The only signs of life in the first shot are two dim car headlights under a large pylon in the distance. At first, the gloomy and mysterious shot projects an air of dejection, which is cemented by the equally disheartened lyrics. Although, as the car begins to drive away, the accompanying beat introduces a glimmer of determination.
And it all falls down
Every word and sound
Coming away from you
Coming away from you
And on broken ground
It's no lost, no found
Coming away from you
The setting changes and we are transported into the car, which is driven by a bearded, older man. The man drives through a poorly lit, remote street until he stops to let someone into the car. The courtesy light turns on, and a second man enters the frame. The new man seems to only be mysterious to the viewer, and while mild shock registers across the older man's face, he seems unperturbed. The chorus ensues as soon as the second man sits in place, potentially an indicator that he is the one who needs to be rescued. 
So why won't you take my hand and rescue me?
Rescue me
They drive together in seeming silence as the track builds momentum, and acceptance meets the frustration and dejection expressed in Gillespie's stark lyricism. They drive until the second chorus hits, at this moment the mysterious second character quickly leaves the car, leaving just the bearded man.
I've waited my time but
Nothing seems to get better
It's not like you can walk the line
And pray to what I've said here
When you've been brought up by fire
The rain can last forever
I've seen too much, too young
To know that there's salt in every weather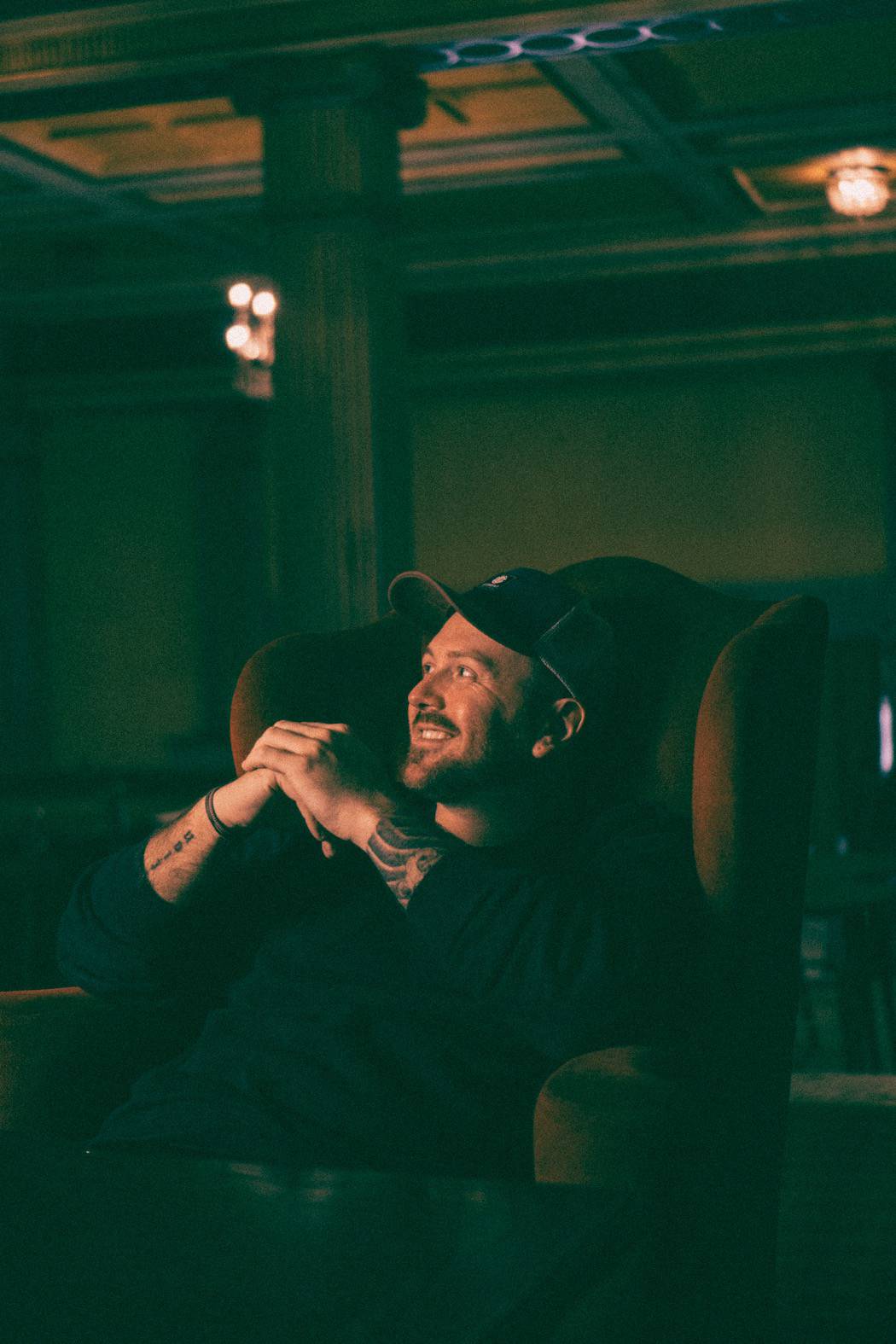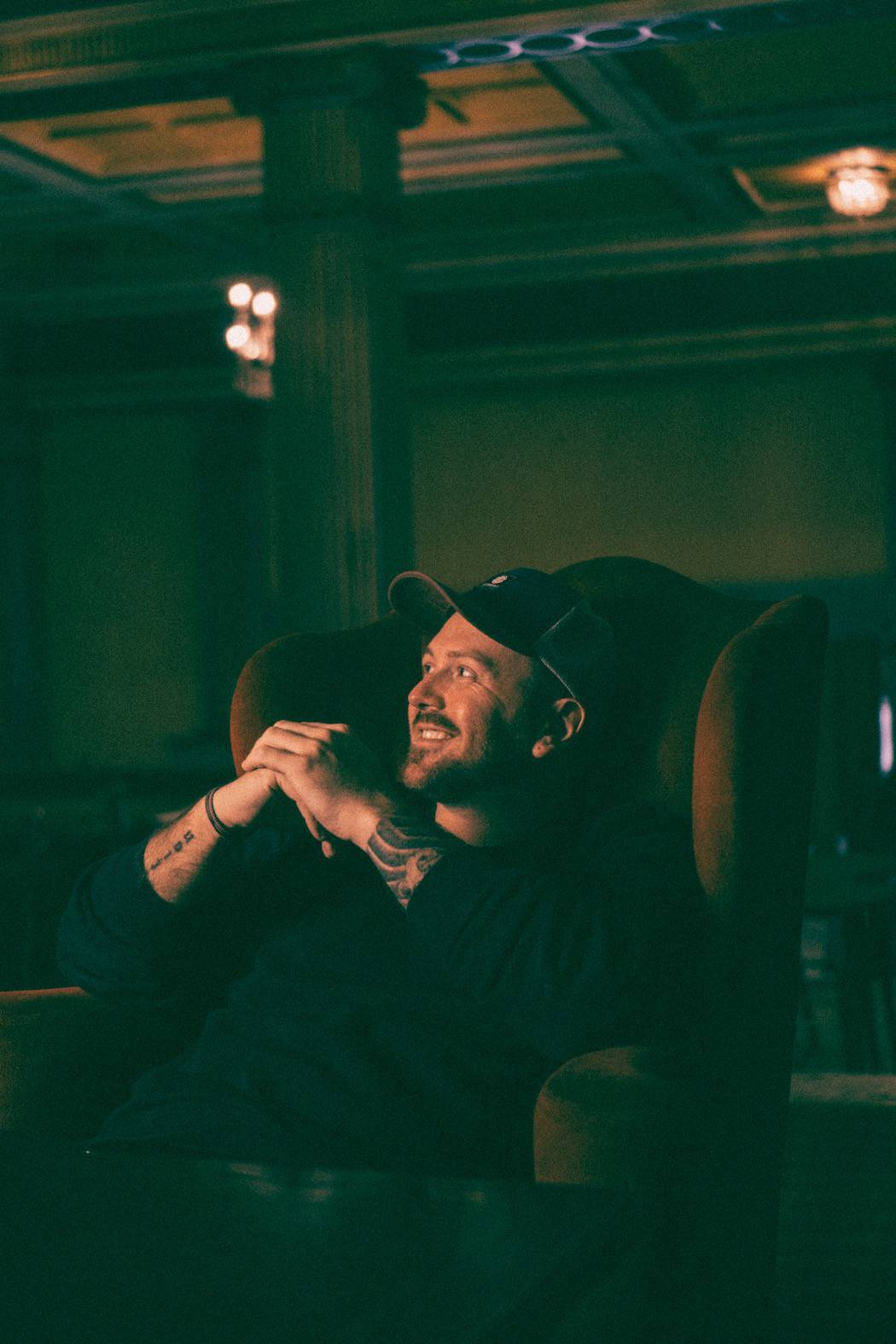 The car picks up speed throughout the second chorus, until the bridge where the driver finds himself at a crossroads. The track takes a moment of calm before bursting into the most fervent chorus yet. The video follows the car until it returns to its starting place, in the distance, under the large pylon. Although, this time, the shot zooms in closer and we see the older man outside his vehicle for the first time. He stands on the passenger's side before circling around the car to go back to his driver's position, destined to travel the same, flawed route again.
And lie to me
With your lips upon my heart
Tell me over and over
How we'll never be apart
Say it soft
Let your lashes grow
Save me from the truth
I deserve to be alone
Rescue me
Rescue me
Pull me back to where I belong
Let this be my final song
Rescue me
James Gillespie has a knack for delivering visuals that are charmingly simple at first glance, but subtly intelligent.
He is a true, all-encompassing artist, with a clear vision for his work. Stream the 'Rescue Me' music video exclusively on Atwood Magazine!
— —
Stream: "Rescue Me" – James Gillespie
— — — —
? © James Gillespie
:: Stream James Gillespie ::
---