Toronto's Jesse Gold makes use of familiar instruments and musical collaborators on "We Good," while also giving co-songwriting and new thematic territory a try.
Stream: "We Good" – Jesse Gold
---
People often talk about going from "out of the frying pan into the fire." But what about, say, from "out of the freezer into the blizzard," or something along those lines? 
That would be more adept at describing the path that Jesse Gold's performing career has taken him along. He grew up singing and playing guitar in his native Toronto, then headed down to Boston to hone his craft at the Berklee College of Music. Now, he's been back in T.O. working on new music over the past few years.
While he likely hasn't seen an average winter temperature much higher than 25 degrees throughout most of that period, Gold certainly has been able to come across a wide range of musical talent who have helped him to hone his own craft as a performer. Among the local talent he's connected with in Toronto are singer Stefani Kimber– the two complement each other vocally to splendid effects on their duet, "One in a Million"— as well as producer Jack Emblem. The latter previously played drums for Gold's band and now blends his creative ally's traditional acoustic guitar-playing with more modernistic electronic beats. 
Gold embraces this collaborative approach to music-making. "Drawing inspiration from every genre is my secret weapon," the singer explains. "To make music is to study music." Those heterogeneous sounds could be heard all across his debut EP, 2019's We'll Be Fine, as well as the string of standalone tracks he's produced since then, including "L" and "Not Alright" (both co-produced by Emblem). More is certain to be heard real soon as Gold prepares himself for his follow-up record, due this coming April, the product of quite an intense period of labor. 
"I worked harder and smarter than I ever have on this record," he explains. "Making it with such incredibly talented people and learning so much from them all. I pushed myself harder than I ever have lyrically — I made sure that these songs are exactly who I want to be as an artist."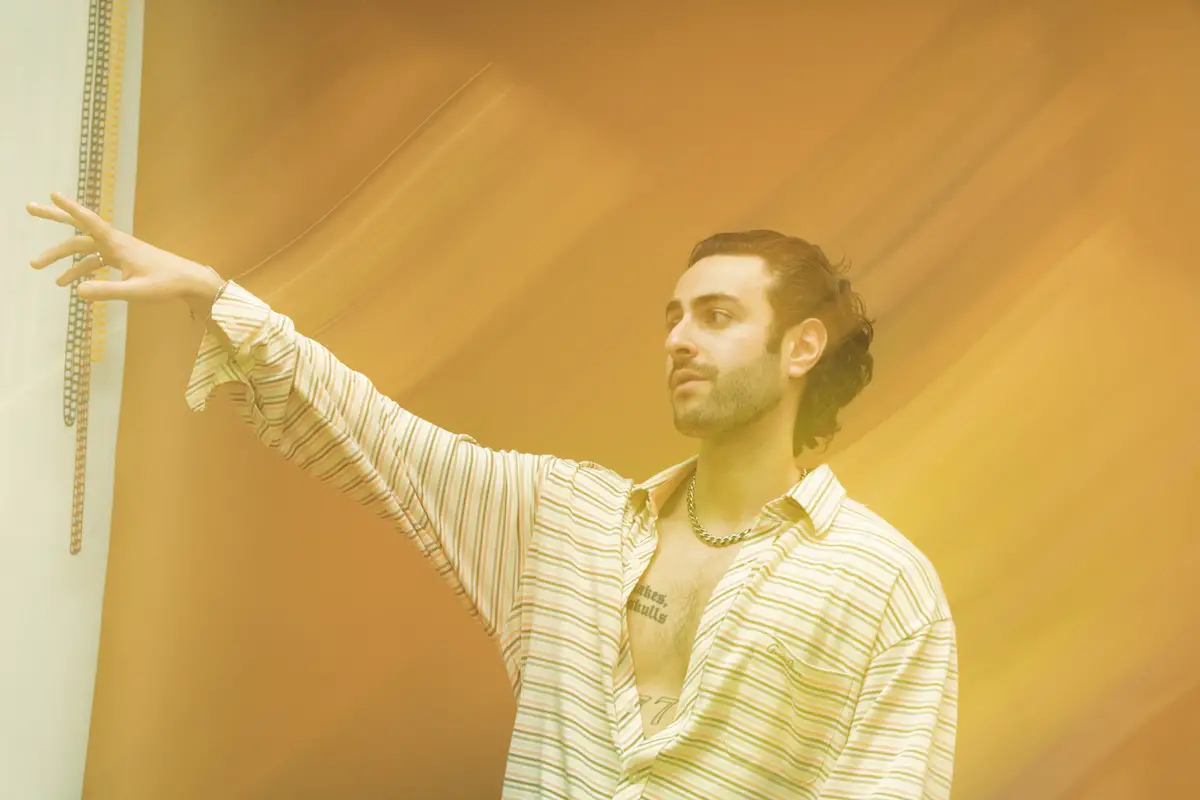 Indeed, lead single "We Good" is representative of the many artistic qualities that Gold has managed to establish for himself throughout his early career, including his nice, soothing singing voice and penchant for guitars both acoustic and electric. The song also brings back some of the singer's staple collaborators, including Emblem and keyboardist Charlotte Boyer– both of whom make cameo appearances in the song's quirky music video, which was helmed by yet another Torontonian talent, director ThatGoodGraphic.
By contrast, "We Good" marks a lyrical deviation from some of Gold's previous songs, many of which chronicled relationship woes. "With this song, I wanted to get away from relationship stuff, as everything I was writing was in that space due to my personal experience," he revealed in a podcast interview. This is also one of the first of his songs that Gold did not write all by himself– Emblem and songwriter Ally Sou helped him to hammer the lyrics into shape via a series of Zoom sessions throughout the pandemic.
Gold's new choice for thematic terrain was inspired by the camaraderie he has established from working with those in his creative circle over the years. Wanting to honor those collaborative peers, he came up with "We Good," which he describes as "a light, relatable and fun 'fuck everybody that's not in your squad' kind of song. It's super fun and empowering, and that's what I was going for."
"We Good" elaborates on just how tight-knit Gold has become with his artistic allies.
They're now at the point where "we stay ice cold in the July heat" and are "elevated, and they hate it." His crew may not always win outside affection– "we never do what we should, 'cuz oh, we're so forever misunderstood," the author explains– but that's alright with him, as long as he and his friends can keep pursuing the craft that they love. Interestingly, the lyric about how we're "isolated like we made it" was conceived pre-pandemic, and now has suddenly become all the more poignant to us poor quarantiners. 
Gold says that his primary objective as an artist is to make music that listeners will enjoy so much, they'll want to pass it along to their friends so they can share in the enjoyment. "I want to make music to be shared," he says. "The kind of songs you send to your friends before the track ends." Hopefully, listeners will be inspired to do just that once they tune into his lively new song, "We Good." 
— —
— — — —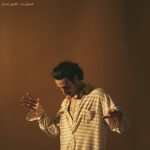 ? © Arman Saturday
:: Stream Jesse Gold ::
---