London's Jeauneil pours himself into his stunning debut EP 'Dear Tomorrow', a smoldering musical journey driven by raw passion and personal reckoning.
Stream: "Ten Thousand" – Jeauneil
---
Gorgeously alluring and utterly enveloping, Jeauneil's debut EP is an entrancing 18-minute introduction full of heart, soul, and an achingly visceral sense of self. The London-born and based artist pours himself into the stunning Dear Tomorrow, a smoldering musical journey driven by raw passion and personal reckoning.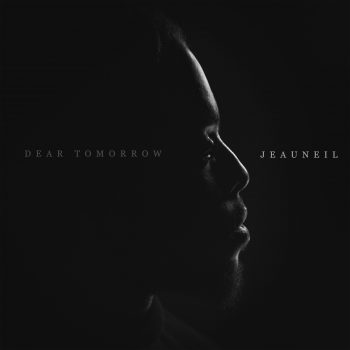 I'm falling for you
I'm reaching out my hand
for you to hold now
I've called your name
But all I hear… is silence
And now I'm falling down
About to hit the ground
Dear Tomorrow is a very special introduction.
Independently released February 4, 2021, Jeauneil's debut EP may on paper be only eighteen minutes long, yet what it lacks in time it makes up for multifold in sound and pure emotion. The world's first full look at Jeauneil Baptiste's artistry combines jazz, soul, R&B, gospel, spoken word, and more into a uniquely entrancing adventure that is its own defiant style. Citing inspiration from the likes of Thundercat and Gregory Porter, Kirk Franklin and Fred Hammond, the London-born singer, songwriter, and producer brings his audience into a world of self-expression and genre-bending tenderness that resonates through an intimate and deeply authentic performance.
Off the bat, it's immediately evident just how special Dear Tomorrow is to Jeauneil. "It's the sum of many things that I've been able to express through the EP itself," he tell Atwood Magazine. "It's about love, relationships, pain all drawn from past experiences. If it's not in the lyrics, it's embedded within the music itself. Combining elements of my musical/creative artistry – producing, key drumming, singing and poetry and even designing the artwork, ultimately I wanted freedom to truly express myself."
I wanted this EP to be a musical journey from the very start, one that captivates you with a story and it's done just that, nothing changed while I was recording it.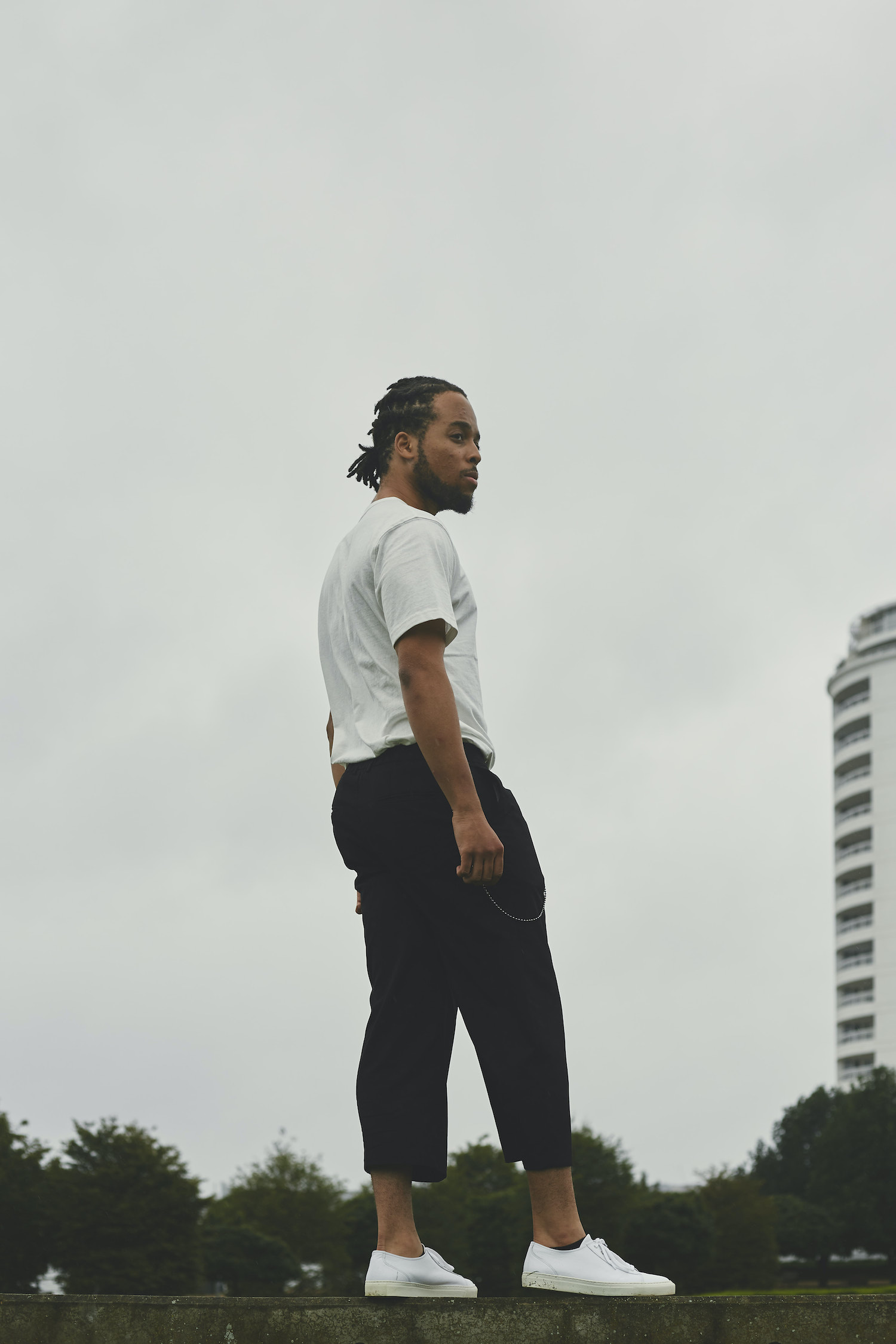 The record's title speaks in part to its songs' substance: "It's a good theme," Jeauneil notes. "Tomorrow is personified; it's who I'm writing a letter to. Especially in the final song, I'm presenting Tomorrow with completely relatable emotions. Listening to the EP from start to finish, the immersive experience stirs up colourful moods ranging from longing, unrequited love, and heartbreak, to reminiscing. I feel that [the EP] not only introduces me as someone who is musically creative / diverse, but also as a deep thinker and storyteller."
Jeauneil introduced himself in late 2020 through his debut single "Falling" featuring his friend Angelina. A stunning outpouring of vulnerability, intimacy, and connection, the bittersweet song showcases Jeauneil's vocal talents as he croons a poignant tale. His lyrics, and even more so, his moving performance capture a state of longing and loneliness:
I'm searching for you
I'm reaching out my hand for you to hold now
I've called your name
But, all I feel is silence
And now I've fallen down
And now I've hit the ground
Speaking to Atwood Magazine earlier this year, Jeauneil revealed how "Falling" was a long time coming. This song is also one of his favorites, from a lyrical standpoint: "In "Falling," myself and Angelina end the verse together, but instead of singing the same thing as me "and now I've fallen down," she sings "and now you've fallen down," I love how the nuance changes ever so slightly in that moment."
---
But "Falling" is just the tip of a large and beautifully expressive iceberg. Dear Tomorrow opens with the astonishing "Ten Thousand" (featuring Liverpool RnB/neo-soul artist TEE, who recently released his own debut EP A DOZEN ROSES // A Love Story) a transformative three-minute affair that begins with a dazzling minute-long jazz interlude. Dramatic, hot saxophones play off elegant piano work, while around them glitter strings, chimes, and the distinct warble of a Rhodes piano. It's an intoxicating minute of musical magic that segues gracefully into TEE's raw upheaval, where he unveils the passions that drive him to pursue music at all costs: "And even if it takes ten thousand hours, that one review is all I have," he sings with purpose.
"The order of the songs narrate a story, a timeline," Jeauneil explains. "I also went with feeling. The introduction of "Ten Thousand" before TEE begins feels like a sunny spring morning, where the leaves are just budding and starting to grow. To me it represents the beginning before the journey… innocence and inexperience. The EP moves on to longing, regret, then lessons learned and growth then finally at the end there is hope."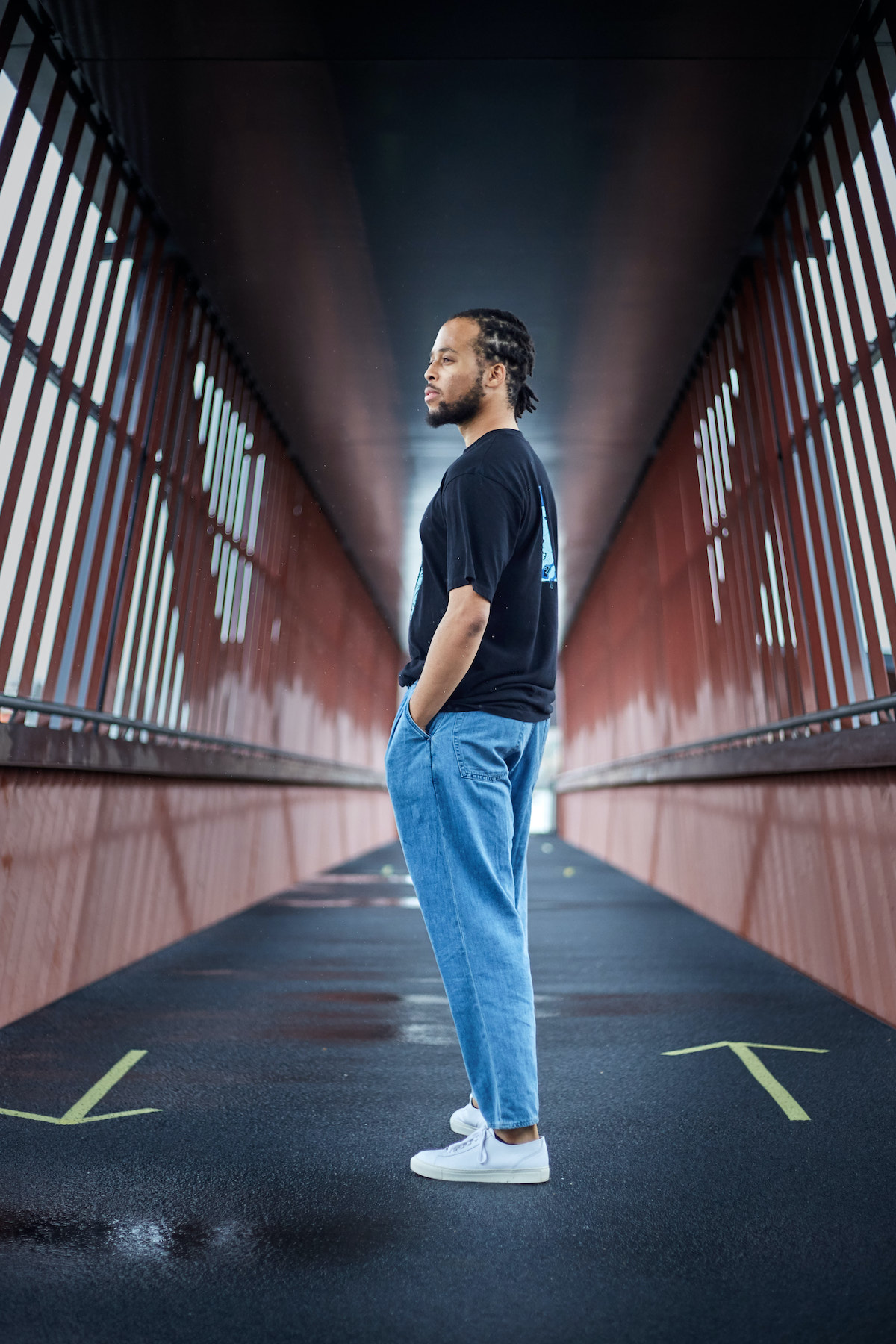 Jeauneil worked with TEE, Angelina, Huddersfield-based Thabo Mkwananzi (THABO), and many more unlisted musicians in bringing this EP to life. "When you collaborate with other artists, you tap into a world of new experiences – you become exposed to thoughts and emotions you've never lived or seen," he says. "Everyone featured on this project is a friend of mine, they're people I've gotten to know throughout my time as a musician."
For him, music both is and isn't a communal experience. "When I sit down and start making music, I usually have to do it alone as I find it hard to make music around other people – I really like to be in the zone. Whereas when it's a music listening experience like a live show, the experience is so much better with other people around, as the music is being heard and felt at the same time."
---
Beyond "Ten Thousand" and "Falling," Dear Tomorrow's second half "A Conversation" and "Dear Tomorrow" round out the EP with nuance, tangible feeling, and more dynamic musicality. The 8-minute "A Conversation" is a sublime, compelling journey in and of itself: THABO's spoken-word story, a conversation with his heart about discovering love, uses the vision of a house, neighborhood, city, and more as a metaphor for the grandeur of this universal, yet inherently personal feeling. His voice is supported by a myriad of sounds that ebb and flow, growing to a fever pitch only to cool back and rise again. Finally, Jeauneil's title track – the only song on this EP without a featured artist – closes the record with a chilled, hypnotic new age jazz piano progression and a brilliant lyrical send off:
Dear Tomorrow,

Sorry I haven't introduced myself; it's just that we haven't met yet, and I'd like to – but it seems that every time I feel we might cross paths, I stumble into Today. Now I'm not complaining; Today is wonderful – but Today… Today always leaves. Today never treats me the same. And let's not talk about Yesterday; I seem to only have memories of her. So Tomorrow, before I start chasing you again, I have to know: Will you come?
---
Jeauneil has expanded with his breathtaking debut single to deliver a breathtaking debut EP.
Dear Tomorrow is inspired; a wondrous, genre-melting indulgence that soaks in life and encourages all who listen to take a collective exhale.
"Honestly, this project was a long time coming and I think I would have shared it with the world sooner if I knew it would resonate with people the way it does now," Jeauneil says. "I've received messages about how much people are feeling a particular song, and that's exactly what I hope for people to continue to take from it – feeling."
Experience the full record via our below stream, and peek inside Jeauneil's Dear Tomorrow EP with Atwood Magazine as the artist goes track-by-track through the music and lyrics of his beautiful debut EP!
— —
:: stream/purchase xxxx here ::
Stream: 'Dear Tomorrow' – Jeauneil
:: Inside Dear Tomorrow ::
— —
Ten Thousand
Like every song on this project, Ten Thousand was written in its entirety as an instrumental journey. The beginning feels like I'm waking up to a pleasant sunny spring morning. I sent the track to TEE with no brief, asked him to do his thing and what he sent back was amazing. TEE's masterful word play and effortless flow complemented the track perfectly. From there I just mixed it. It became a song about longing for a relationship, more specifically one with the person I hope to be in the future. Ten Thousand begins the narrative of the whole EP in such a powerful way.
Falling
Although Falling was first to be released, it was the last song added to the project… actually it almost never made it as singing is something that I've kept hidden for a long time, so it was definitely something I had difficulty in revealing. One of the first songs I wrote back in 2014, I was alone in my room, trying to feel the music… Intro harmonies came first, then the rest followed. Imagining what it would feel and sound like to be someone on the verge of committing suicide… The meaning has evolved as I've grown, I feel it's a song that also represents the deepest depths of love between two people. My friend of many years Angelina, sang the second verse as I wrestled with finishing the song on my own… Her voice is soft and the best match that I know. I knew that I could trust her on this.
A Conversation
The way A Conversation came together blows my mind. Again, there were segments of this song that were written years ago with the exception of the most recently written part in the middle of the track, where THABO comes in the second time. In the recording session, I played the song from start to finish while he told different stories in different takes. We discussed the topic of "love" beforehand, and I still think it's so insane how he was able to freestyle the story in one take. The voices that you hear in the beginning of the record are all taken from other takes.
Dear Tomorrow
The repeated piano loop in Dear Tomorrow is something I came up with while sitting at the piano and just playing. I recorded it then added drums and bass, keeping the track simple but intentional. I have a habit of writing down thoughts and phrases and the introductory poem is one of them. I remember visualising tomorrow as though it were someone I was longing to talk to – a person I wanted to meet. Tomorrow isn't a person, but if it were, how would I talk to them? And naturally I began forming the poem around the concept of writing a letter – formal, yet informal…how much of tomorrow do we all really know? The words in the poem recognise it and ask – tomorrow, will you come?
— —
— — — —
? © Coco Victoria
:: Stream Jeauneil ::