Firewoodisland's breathtaking self-titled sophomore record is an expansive, intimately beautiful surge of raw emotion and hauntingly delicate indie folk.
for fans of Novo Amor, Oh Wonder, Of Monsters and Men
Stream: 'Firewoodisland' – Firewoodisland
---
Inner and outer beauty flow throughout Firewoodisland's spectacular brand of intimate indie folk music: The Bristol-based project of Norwegian/Welsh multi-instrumentalists and songwriters Stian Vedøy and Abi Eleri have this special way of bringing their listeners as close as possible through stunning organic instrumental work and sweet evocative vocals. Released last month, the duo's self-titled sophomore record Firewoodisland is an expansive, intimately beautiful surge of raw emotion and hauntingly delicate indie folk.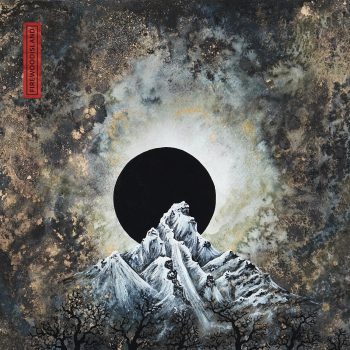 An Atwood Magazine artist-to-watch, Firewoodisland shot into our lives early last year with the release of Firewoodisland's lead single "Storm," which premiered on this platform last March. Described as a "a quaking tempest full of stirring indie folk," "Storm" is a fitting introduction to Firewoodisland in 2020: The lead single also serves as the album's opener, setting the stage for the musical adventure to come as Firewoodisland mirror natural and emotional volatility, layering pianos atop each other along with other sonic nuances to create a moving soundscape akin to those of Novo Amor, Dustin Tebbutt, Bon Iver, and Hailaker.
"Storm" truly does lay the groundwork for Firewoodisland's sophomore record, reintroducing what started off as Stian Vedøy's solo project, as the duo it now is today. It's an equally important track for the band as well: "'Storm' for us was a really big moment of the album," they relate. "Stian basically wrote the entire song in an afternoon and surprised Abi in the evening with it. It ticks all the boxes, and when we released it as a single it got loads of pick up. We released this song as a single before we had even finished recording the whole album, so the response to it definitely inspired a lot of the sound for other songs."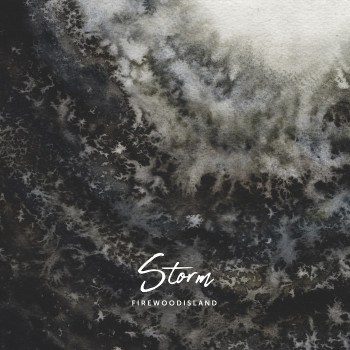 Firewoodisland continue, "This song captures the ethos of the album completely. It is also Abi and Stian's favourite song. It inspired so much of the sound for the rest of the album… When we sent the album to friends and our team, we asked them each to pick a few favourites, and everyone included 'Storm'. We think it makes people want to listen to more, and with that first song on an album, you want to draw your audience into your world, so we could think of a better fit for that first song. Because of the impact the release of 'Storm' had, we wanted to start off the album with a bang and with familiarity. There's a little bit of magic that happens when you first listen to "Storm", and Abi can confirm this because she basically came home to a nearly fully produced song, and felt it herself."
It's cold, yet still so warm
Like fire dancing with snow
It's moving wildly, whelming you
Let go, you can be in the storm
Give in, or let go
Give in, or let go
In chaos, find the eye
Let stillness reside
It's moving slowly, calming you
Breath in, you can be in the storm
Breath out, you can scream in the storm
---
"For us this new album, which is the first music released as a duo, really felt like finally coming home to ourselves, hence why we self-titled the album, Firewoodisland," the pair explain. "Compared with our debut album, we finally feel comfortable with our sound, the direction the music is going, our image and what we want to put into the world. Our debut album we were still working out who we were, there had been some band member changes and new influences, and this all reflects in the music and artwork. It genuinely felt like a bit of a chaotic time, hence naming the debut album Chaos Is the State of Heart. So in comparison, this release felt very comfortable, exciting and natural."
<
p style="text-align: justify;">"Becoming a duo, although it was tough, has opened up so many possibilities, and made decision-making so much easier. There was a big maturing process for the both of us, in production, songwriting, artwork and even as people. We've never felt more ourselves, so this title simply seemed the most fitting.
"
From the glittering pianos of "Storm," come the soothing sounds of "Sprinter" with its driving percussion and impassioned guitars. Firewoodisland are in their element, beckoning us forward as they mix their voices to sing, "Take your shoes and run, you gotta run, gotta run… Did no on ever tell you you're a sprinter?" Their sound – which straddles the spectrum of indie folk, with an experimental flare – is at its poppiest on this track, whose catchy melody and lyrics get immediately caught on repeat.
"We love the blending of acoustic and digital sounds, small intricate details, alongside big synths or orchestral instruments," they explain. "There's something wonderful about the balance, where even on listening to it a 10th time, you can hear something new. You are definitely correct about the experimental element. Many of the soundscapes have come from playing around with instrumentation; playing the instrument in an unorthodox way, such as hitting or bowing guitar strings or playing manic repetitive piano on quiet songs etc. Because of being a duo and wanting to be able to replicate our sound live, we actually tried to use other instruments other than a traditional drum kit to drive the rhythm. So during production we were already thinking about how to play songs as a duo with the occasional session musician. We love songs that sound big and vast, yet are not overpowering, and can be listened to as a "quiet" song."
Such dynamic contrasts and immersive feelings can be felt in tracks the heavy, heartfelt "One with the Mountain" and the bittersweet, poignant, and unrelenting track "Hollow Coves" – two songs which seamlessly blend humbled, quiet solo vocals, with bombastic fanfares of seismic emotional release. An even closer listen to the lyrics themselves reveal the extent to which Vedøy is willing to strip himself bare:
I'm failing now
Disintegrating, withering
I'm wailing out
Ashamed of my own inhibiting
So take it now
Unarm me from my tethering now
Lift my frail, dry bones
Whisper new life through my hollow coves
Lift my frail, dry bones
Steer my mind on course home
Leave no stone, leave no stone unturned
A feeble light, a feeble light discerned
Beyond what I, beyond what I ever could have earned
Hold me now, hold me now, hold me now
beyond what I ever could have
Hold me now, hold me now, hold me now
beyond what I ever could have earned
---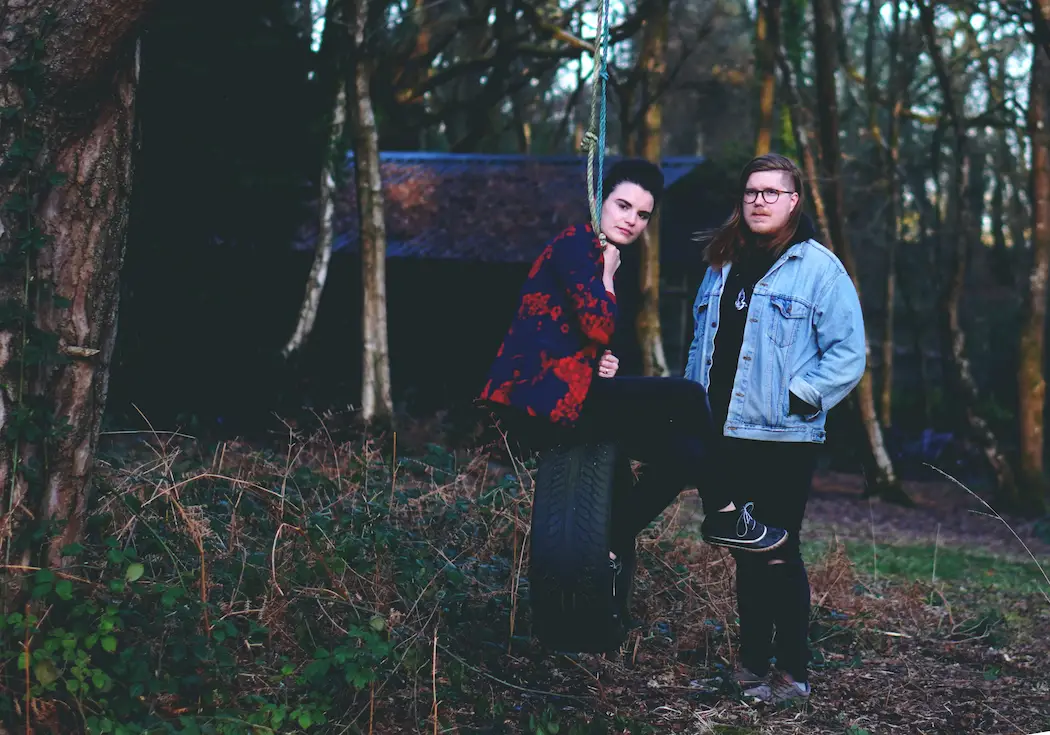 "Hollow Coves" is but one example in the great pool of vulnerable outpourings that make up Firewoodisland's dazzling album. "'Hollow Coves' was another very special moment of the album for us," the band share. "We filmed a beautiful music video in North Wales, featuring a very good friend, and had a team of close friends helping us with this. So it was a wonderful little adventure. We also filmed a stunning session in a church ruin on top of a small mound in England, and this gave us the idea for live sessions which we are still producing for songs at the moment, and will continue to do so."
Songs like "Hollow Coves," "One with the Mountain," and "Storm" truly encapsulate ethos and spirit of this special album. They offer comfort and warmth in their fragility and subtle nuances; their expressions are cathartic exhales full of relief and rejuvenation – yet as with most great albums, Firewoodisland is best listened to from start to finish in a single sitting. Doing as such brings listeners on our own emotional roller-coaster, hitting sublime crests and aching troughs alongside a breathtaking soundtrack of wonder and light.
<
p style="text-align: justify;">"We hope that when people reach the end of the album, they want to listen to it again," Firewoodisland say. "But moreover, our goal with the album is to reach people with hope. Many of these songs were written through a tough season in life, but through maturing and pain, often beautiful things are born, the whole diamond made in a dark dirty hard place. And so the wish is that we bring a bit of hope to people who need it and encourage people to see real beauty. There are other messages in there about looking after each other or the planet, but they are not the main themes of the album. Those are HOPE and BEAUTY.
"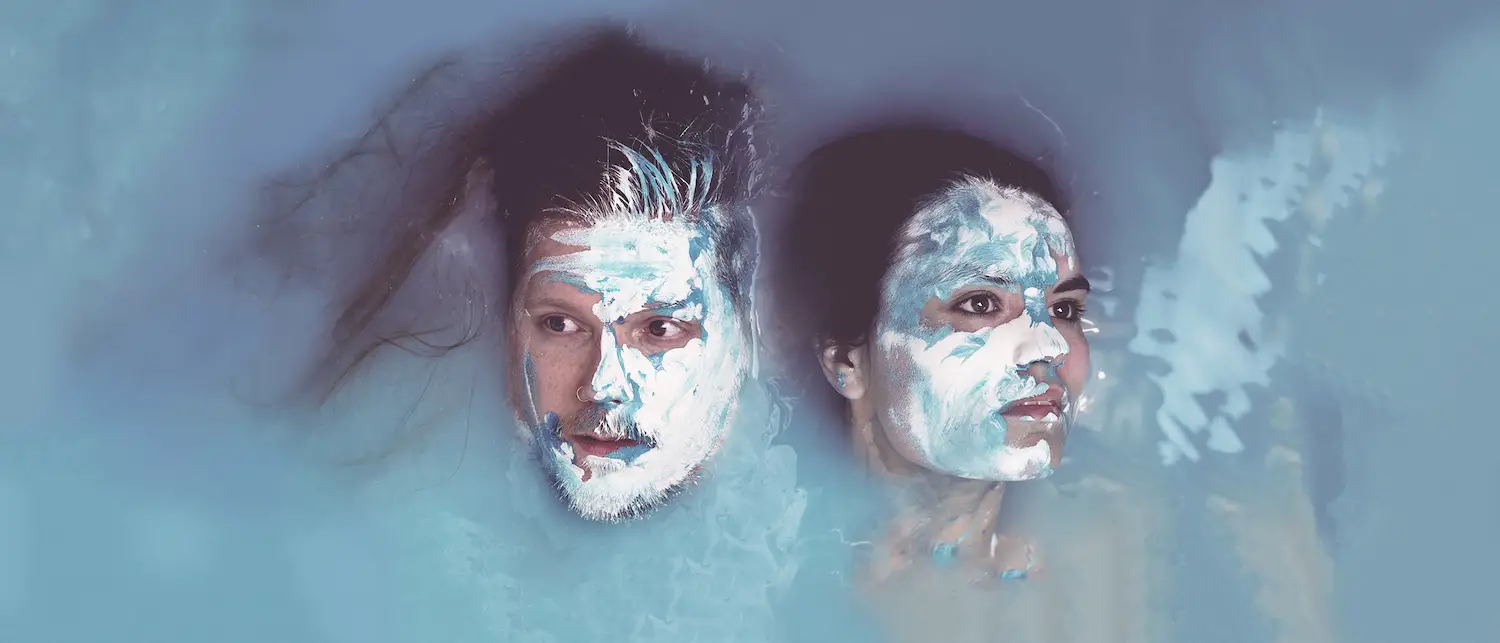 In addition to discussing the new record with us, Firewoodisland shared some of their musical inspirations and artist recommendations:
There are lots of big artists we listen to including Bon Iver, Oh Wonder and Sigur Ros, But we like to use this opportunity to promote smaller artists who we are inspired by and connected to. If you haven't heard (fellow Atwood artist-to-watch) Fay Wildhagen (Norway), then you are missing out big time. Her music is stunning: You're in for a treat. Fall in love with fantastic songwriter, artist and guitar player, who is also female. There's way too much domination in the music industry, especially the tech side and production by men. This lady is bigging it up for the women out there giving it their all.
We adore Hailaker, who are produced by our friend Ali Lacey (Novo Amor – we love him too). The lazy female vocals by Jemima blended with Ed's voice, are just magical, and it is music we so often chill out to. If you haven't heard Axel Flovent from Iceland, we strongly recommend his music. It's just gorgeous. We can also recommend Asgeir from Iceland. And Olafur Arnalds who is more of a neo-classical artist and pianist. So much talent coming out of Iceland.
Our guilty pleasure at the moment is new-wave band The Midnight. We saw them in concert a few months back, and it was totally fab. Sexy sax all the way. Stian is producing two artists of note. Long for the Coast from Devon who make indie folk with punk influences. And Holly Abraham who is about to release her debut EP. She makes mellow indie folk, and has a stunning sleepy voice.
Whether you're basking in the blissful sunshine or brooding through an endless night, Firewoodisland and their majestic music are here for you.
The pair offer a moving, soothing musical accompaniment to self-reflection and movement. In good times and bad, they will fill our hearts with light, hope, and warmth – and by the time you reach the album's heartbreaking conclusion "Hello Friend," you'll be ready to start its journey all over again.
Experience the full record via the below stream, and peek inside Firewoodisland with Atwood Magazine as the duo go track-by-track through the music and lyrics of their sophomore album!
— —
Stream: 'Firewoodisland' – Firewoodisland
:: Inside Firewoodisland ::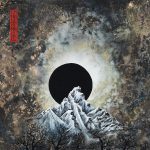 — —
Storm was written during an actual Storm. We live in a bit of Bristol called Knowle West, for those who don't know it, it has a long standing reputation as a rougher part of Bristol, but we love it. Ironically, during a big Storm that hit the UK, Knowle West was in the eye, which was completely peaceful. Devastation all around, trees falling down, things being blow over, and we could stand in our garden in complete peace. This inspired the idea of chaos all around, but finding unexplainable peace… it's all going to be ok. This was a bit of a theme for our lives at the time, lots of things falling down that we had poured time and money into, lots of devastation, but somehow we could just stand there through it all, watching it happen, and be ok.
An interesting fact about this song is that the entire way through it only has 3 chords. It's one of the simplest songs we've ever written from that sense.
SPRINTER
Sprinter is one of those songs that we can't remember writing. But we do remember making sure that the BPM (tempo) was perfect for fast paced running. It's also one of those curveballs that goes and does really well in terms of it's reach, when we weren't really expecting it (a bit like Knot for us on the previous album). BBC Wales picked it up and A-Listed it, maybe it was just good timing being early in the year and releasing a song about running into new beginnings. Sprinter follows a character who has experienced some hardship and it's about showering them with encouragement and positivity. It's basically an inspirational tune to lift your head and help you look forward.
Sprinter was very interesting to produce. It's a really poppy tune, but the instrumentation was incredibly experimental, and it was the song we invited the most musicians to play on from the album. Stian was hitting a violin's strings with the bow to create some of the sound. Despite this being one of the most rhythmic songs on the album, there are no traditional drums other than a kick drum on the whole song. There are also some vocal chops hidden in the production, which you probably wouldn't notice first time listening to it.
ONE WITH THE MOUNTAIN
This song is Abi's story, which we both wrote together. Growing up in little North Wales, miles away from cities, with more mountains and wilderness than humans, was a huge part of Abi's upbringing. It's where she finds peace and clarity of mind. Right before the coronavirus lockdown for example, her way to cope was to find the remotest bit of the Black Mountains and drag poor Stain on a 6 hour hike, knowing they were soon to be stuck inside (we really did go remote and not see other humans before we get someone telling us we were being irresponsible!) There is a strong theme of looking after the planet throughout this song, it's our home after all and we should care more about it. But it's mostly about that connection to the place you are in and being one somewhere, in this case for Abi in the mountains, seeing grandeur and vastness all around and seeing your problems in perspective.
This is one of the few songs where Abi takes the lead. The production has a little more attitude to it, with electro pop vibes, verses that have more of a spoken word feel, and our first ever sax solo.
MUTUALLY
Mutually is one of the most intimate songs on the album. We released it before Christmas 2019, as a quiet fireside song. Lots of people struggle through the winter and particularly over Christmas, and this song reminds you that it's ok to not be ok, but it's important to remember to reach out for help when you need it. Sadly, male suicide is at an all time high, with pressures of life, the "see me" social media society, and expectations, it's understandable why this has become a thing. But that for us is an opportunity to challenge a norm in society that reaching out for help shows weakness. It takes incredible courage and strength to ask for help, and it is rarely received badly. We hope this song acts as an encouragement to do so, and if people feel they have nowhere to turn, Firewoodisland's DMs are always an open and welcome space.
This last year we made a good friend called Simon Walker who has accompanied us for many shows on cello. This was the first song he played cello on the recording for, and it took the vulnerability to a new level. There is something stunning about the cello, and we are thriving from having him record and play with us. This song can also be deemed the most Indie Folk tune on the album with the most organic instrument sounds and the heartfelt lyrics of the song.
HOLLOW COVES
Hollow Coves came shortly after a writers block. Stian was stuck, and a friend suggested he changed the tuning of the guitar to open D. This then released a whole new wave of creativity and lots of new songs, and created an on stage headache when we don't have a guitar tech! Haha!
This song has lots of happy memories attached to it. We created a very fun music video for it with a close friend where we took a trip to Snowdonia to film, and took a small team of friends to help us. We also played a lovely session in a church ruin. Our photoshoot of us in water covered in paint was inspired by the music video. And we loved producing everything so much we actually hired a small cinema in the centre of Bristol and had a world premier of the music video and song. But so much creativity and ideas flowed from this time, it was very precious to us.
The song is about someone who feels hollow and like they have very little to offer the world, but then a new person comes in to the situation and breathes new life into the empty places. The production of Hollow Coves is a prime example of a song being big and grand but not overpowering. The song starts with a loud cello solo, and uplifting melody, and quickly drops off to a more quiet and vulnerable vocal. It's a very dynamic song, perfectly replicated live, with sky-high highs, and deep ocean bottom lows.
DROP EVERYTHING
Drop Everything is an invitation to deepening relationships. It says "if you let me in, I will drop everything", the idea being that "I want to help you and drop what I'm doing to be there for you, but I can't when I have no idea what's going on. Take your guard down". The line "draw breath with me" in the chorus is the idea of being in such close relationship with that person, as close as breath. They have nothing to feel fearful of, support and love are around them and not judgement. The line "drop everything" is a reminder that they are so much more important than all the other stuff we fill our lives with.
We released this song alongside Ataraxic, for a few reasons. The songs have almost the same message in terms of trust in a relationship and protecting one another, but they are also the songs that are most different from each other from a production point of view, so it was a interesting dynamic.
Drop Everything started out life as a soulful piano riff… not something we can claim for any of our other songs thus far. In a similar vain to One With The Mountain, it draws inspiration from the indie electro-pop world, introducing fat synth bass and electric drums to the mix.
LIFELINE (Prelude)
Lifeline is an emotional intense piece of poetry that was written whilst playing around with the vocoder. It's about growing older and feeling of less worth because of age. The hope is to inspire the older generations to look back at the amazing stories they have made, and to carry them into the present. They are still the same adventurer of their stories, and have the privilege of teaching that to the next generation. When we press vinyl of the album, this will be the introduction to the B side, hence why it's called prelude. It leads perfectly into the next song, being in the same key as Time Reveals it all.
TIME REVEALS IT ALL
Time reveals it all was our final single released at the same time as the album. Funny enough, it's about everything having an end, nothing lasts forever, and in true Firewoodisland prophetic style, we released it at the beginning of coronavirus and lockdown… we promise we're not responsible! The song is about the process of hardship and how you get to know yourself to a more fuller extent when you are suffering through a hard season.
We shot a music video for this during the first week of lockdown in the UK. This involves a revolving camera in the open plan living room, kitchen of Abi and Stian's house. It captures the essence of this weird time. We slowly get more and more crazy. It's a fun watch! Do check it out.
The production Time Reveals It All harks back to our debut album, Chaos is the State of Heart, with a more full band sound, big synths, electric guitar and a bit of a new wave influence.
ATARAXIC
Ataraxic is a vulnerable ode to a friend who suffers with PTSD. It is meant to encourage and inspire them to keep pushing forwards, and remind them that people are around them who love them, and will hold them up when they are struggling to stand. Life is worth fighting for.
We filmed a lovely live session for this song in a friend's living room. Fairy lights galore.
This song is a slow build post rock tune with intimate falsetto vocals. It ends with a climatic chant. This is the only song on the album where it was co-written with a musician outside of the duo. Multi instrumentalist Dylan Jones, was over recording some trumpet lines with us, and he came up with the chant that completes the song, "It is done now".
YOU HOLD HER
You Hold Her is the most controversial track on the album. It is a blend of disco rock, electro pop and melancholic emo folk… we don't quite know where to place it. This song started out when we were still a 5 piece band and it was originally a heavy rocky tune, but we mellowed it out… a little! The vocal on the verses draws inspiration from Drake with autotune and monotonous rap singing, while the chorus vocals are more of a Bring Me The Horizon pop metal cry style.
You Hold Her is actually quite a personal story. Stian's grandad lost his wife to cancer when they were only 60, Stian was 13. She was an incredibly precious lady, the glue in the family, and loosing her was one of the hardest things his grandad has ever faced. The song is about one's world turning upside-down and not making sense anymore, hence the lyric "Now you're falling up. Can you hear me now? Hold on tightly to the line. I will pull you back down". The idea of floating away like a helium balloon, falling up into space out of control. As Stian is from Norway, there are references to his Norwegian history of "a saga divided". It really captures the sense of loss and confusion of loosing someone very close and dear, that feeling of "what's the point anymore". The song was originally written in Norwegian when Stian was 18, but for this album he spruced it up and translated it to English. A little window into the life of his family.
HELLO FRIEND
Hello Friend is one of the most honest and straight to the point songs Stian has ever written. It only made sense as a solo song. It is about a tight friendship where there was a sudden rift and distance. This song really was a part of Stian's processing of the situation, and continues to be a part of the healing process. He never wrote the song to show anyone, it's almost like a secret diary entry.
Because of how raw and honest this song is, we really didn't want to overdo the production. It was important that we kept it very simple, so as to allow the meaning of the lyrics to shine brightest. It made sense as the last song of the album, bringing it to an honest close.
— —
— — — —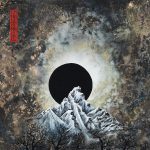 © Holly Abraham
:: Firewoodisland ::
---