Tove Lo empowers her best girlfriend and sends a fuckboy away crying in "Glad He's Gone," her ode to female friendship.
Listen: "Glad He's Gone" – Tove Lo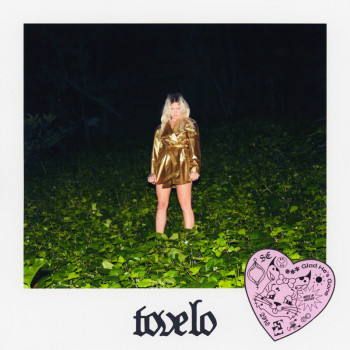 Thelma and Louise, Rachel, Monica, and Phoebe, Oprah and Gayle, Blair and Serena, Carrie, Charlotte, Samantha and Miranda, Busy and Michelle, Meredith and Christina, Grace and Frankie, Beyoncé and Michelle Obama, Lady Bird and Julie, Sophie and Maisie, and if you've already seen the terrific Booksmart, Molly and Amy – we all have a favourite girl best friend duo  or group. Female friendships are wonderful, kaleidoscopic, complicated, heartbreaking, and beautiful. They're probably one of the most nuanced and special relationships a woman can have in her life, and they're so hard to explain to those who aren't in it.
In her new single, "Glad He's Gone", Tove Lo ushers in a new era – the Sunshine Kitty era – by bringing female friendship to the spotlight as supports her best friend after a breakup. As Tove Lo says herself: "We've all been on both sides of the breakup pep talk with our friends and we know how good it feels to get your partner in crime back when they finally leave that idiot behind". It's a song about a breakup, sure, but it's a song about the strength and value of female friendship most of all.
Watch: Glad He's Gone (Lyric Video) – Tove Lo
"Glad He's Gone" starts with an acoustic guitar which almost leads you to think this will be ballad. Lo's voice is fragile and high-pitched, repeating "he's gone" and in just a few seconds she transforms the apparent sorrow into re-affirming, empowerment: "You're better off, I'm glad that he's gone".
I got a girlfriend, she's got a boyfriend
She calls me crying every day 'cause they got problems
He likes complaining, she's compromising
Coming to me for real advice when he just playing
I can tell she loves him way too deep
He loves being fucking hard to please
Cover the basics, it's pretty easy
He's a bitch with some expectations
Lo's storytelling ability comes in full-swing as she turns from her friend to the listener, explaining the current situation: her best friend is dating a guy who's not good for her, and Lo is here to help her friend pick herself back up and realise that she is much better than what he gave her credit for. It's a position that almost every woman has been in, seeing her best friend heartbroken over someone who took them for granted, and while being a shoulder to cry on is a necessity, helping her move on is the most important matter – and this is what Tove Lo is doing in the song. Rather than helping her friend wallow in sadness, she's choosing to highlight her strength. After all, he's just "a bitch with some expectations" (and Tove Lo just coined the perfect sentence that will be used to describe men like this for the foreseeable future).
Never no tears for that sucker
Only one dick, that's a bummer
Dancing all night, get guys' numbers
(Better off, I'm glad that he's gone, he's gone)
Baby, no tears for that sucker
But never go dry this whole summer
Wanna get over, get under
(You're better off, I'm glad that he's gone)
It's in the chorus where Lo really embraces the empowering message and encourages her friend to let go of him and be free, exploring the single life and all the fun that comes along with it. Like most of Lo's songs, "Glad He's Gone" is playful, personable, and intimate, the lyrics sound like something you would say out loud in conversation, and the song's message encourages sexual freedom and living a life without inhibitions. The chorus deserves to be shouted from cars and rooftops and at parties by all the girls who have seen their friends go through, or have gone through a relationship with someone who didn't treat them right.
Bitch, I love you, he never loved you
He never saw the pretty things in you that I do
I missed your madness, you're kinda ratchet
We used to go out every night, get into bad shit
You and me under each other's wing
We were free 'til he spoiled everything
Cover the basics, it's pretty easy
He's a bitch with some expectations
The focus shifts from her friend's romantic relationship to her and Lo's friendship in the second verse. Lo uses this time to show her friend that she's the one who's the constant source of support and love in her life, and that she sees him in a way that he never would have. It's in this verse where Tove Lo reveals the safety net that is a close female friendship: in lines like "He never saw the pretty things in you that I do" and "You and me under each other's wing" she pinpoints the true essence of such a unique and special relationship. Being a girl and having a best girlfriend means being fully seen, from the prettiest to the ugliest side of you, it means being honest, having your heart open, fully trusting someone else, and feeling protected while also protecting the other person.
Tove Lo is back with her unique brand of empowering, fun, and real pop, but "Glad He's Gone" represents a new shift for the artist, a sunnier, happier side to her story that had barely been touched on in her discography so far. It's an exciting change, and one that allows Lo to grow as an artist and expand her story in song. "Glad He's Gone" is the perfect kick-off to this new time in Lo's career, it perfectly encapsulates and celebrates a special and almost indescribable relationship, shows the true value of friendship, and its universality ensures that it will be played to and by best friends for years to come while they help each other get back up. It's all you can ask for in a pop song about your best friend.
— —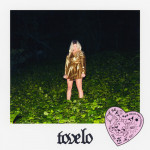 ? © Moni Haworth
:: Today's Song(s) ::
:: Stream Tove Lo ::