John Mark Nelson dives into his charming and charismatic 'Hideaway' EP, a dazzling record of connection and wonder that promises to inspire and uplift all who listen.
Stream: "Bright" – John Mark Nelson
---
An inescapable bright spot on 2022's musical landscape, John Mark Nelson's new EP shines like the radiant, rays of the sun. Just as they can cut through the thickest clouds, its songs can cut through our darkest moods, enriching the ears and energizing the soul. A dazzling record of connection and wonder, Hideaway is as charming as it is charismatic: An intimately enchanting collection that promises to inspire and uplift all who listen.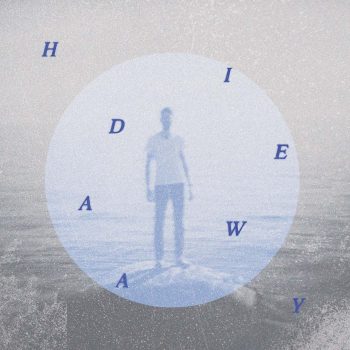 What would you do if someone actually knew you well
Someone to hear the stories that you have to tell
I've never met somebody quite like you before
I want to know about you, so tell me a little more
You are so bright
Released April 8, 2022 via Nightshop, Hideaway is a welcome fifteen-minute escape from the everyday. John Mark Nelson's five-track EP arrives on the heels of a slew of soaring and stirring singles that showcase his artistic growth not only as a singer/songwriter, but also as a producer: Beyond the litany of songs he's put out under his own name in recent years, Nelson also released two ambient albums in 2021 – "collections of instrumental compositions inspired by the natural world" – under the name Signa. He's spreading his wings in several directions at once, and unlike Icarus, there's not a burn mark in sight.
Hideaway is a particularly special addition to Nelson's repertoire; its five songs run the gamut in style and sonic breadth, each an intimate and singular world of sonic wonder unto itself. "This record (surprise, surprise) was hastened along in large part due to the pandemic," the artist tells Atwood Magazine. "I was working full time for Dan Wilson in his recording studio in LA when the pandemic hit. In the months prior, I had largely paused my own music making, giving myself time to adjust to a new life in LA after leaving the midwest in the summer or 2019. For the first 6 COVID months or so, I stopped going in and did a large portion of my work from home. Without the commute, and most other life commitments and distractions, I started to dive deep into making my own music again. This EP is a combination of reaching back into previous works of mine that never made it into the world, and new creations with new friends like Dan Wilson, Jenny Owen Youngs, Sofia Mills, Bayonne, and more."
"I didn't go into Hideaway with an exact vision," he adds. "It just started by opening up old song ideas and seeing if there were any that I could breathe some new life into. Working for Dan in LA was such an extensive learning period about songwriting and production that I started to obsess about refining and improving things that no longer felt up to the standard of the music I was being exposed to. So I think the central vision of this collection of songs became taking the knowledge I was learning from Dan and utilizing it to craft the most exciting and interesting set of tunes I had made yet."
I think that it introduces me as equal parts producer and artist. In past works, I think I was mostly coming across as a singer-songwriter. That descriptor is still true, but I think I am much more invested in the sonics and production now more than ever.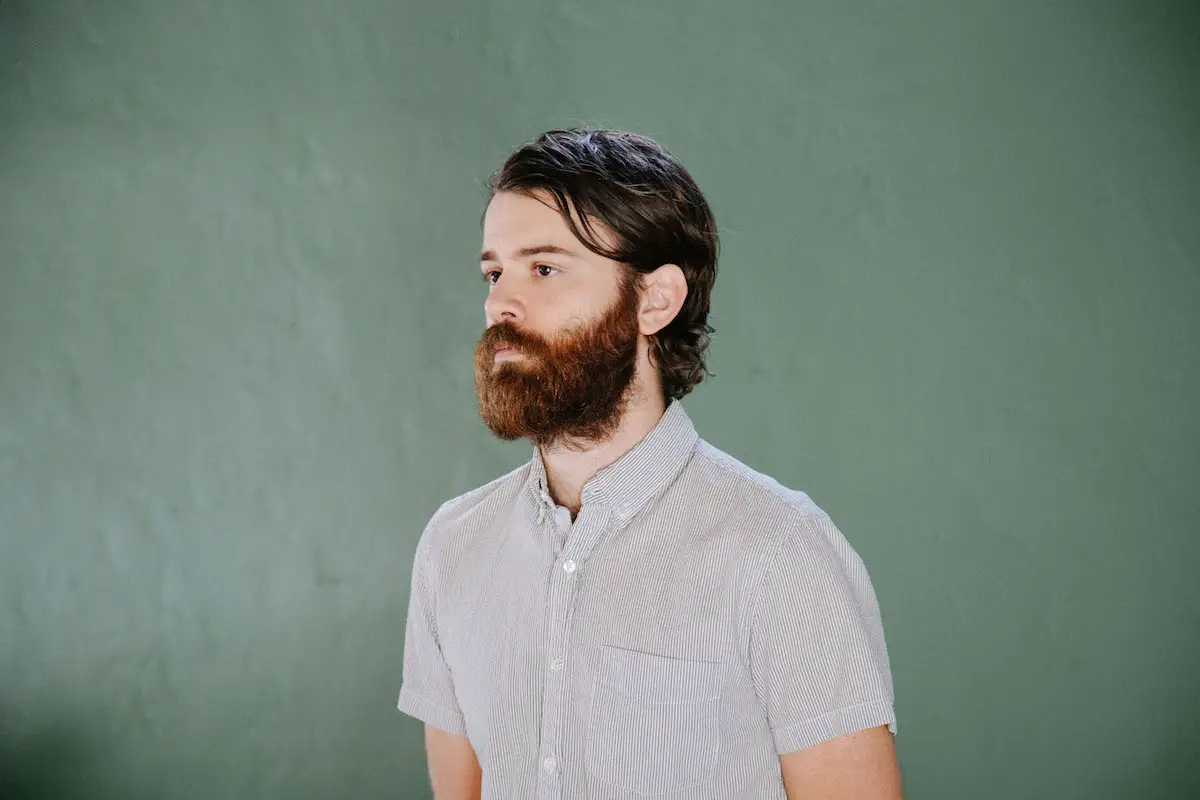 The EP's title Hideaway comes from the song of the same name. "I wrote the title track with my friend Jenny Owen Youngs, and it ended up feeling like a unifying idea for the whole collection," Nelson explains. "These songs are about Sarah and my thrilling and chaotic adventure together since getting married. When we moved away from everyone and everything we knew in 2019 and started over in LA, we had no idea that the approaching pandemic would essentially isolate the two of us in a 1 room apartment for the better part of two years. The space ended up becoming our Hideaway, and in a pretty scary time in the world, it was a safe space to create things and continue to dream."
From end to end, Hideaway lights a warm and welcoming fire. The record starts off on a high with the aptly titled "Bright," a musical beacon that shines with the artist's inner light as, heart in hand, he sings an intimate declaration of love and devotion to his soon-to-be (now) wife:
I just want to be there when your lonely day is done
I just want to help you be all that you will become
Now that we found each other life has a better tone
I hope we stick together I hope we change and grow
Stunningly cinematic and exceptionally tender all at the same time, "Bright" ebbs and flows in waves of stirring, emotionally-charged energy. He pours himself into this track, giving it the space to grow from a sweet indie folk ode into something absolutely wondrous and unique, with roaring guitars cascading around the ears in a revelry fit for a newlywed's love. He may have been dwelling in a darker space when he first wrote this song, but by the time "Bright" is over, we're all basking in the sun's brilliant, dazzling glow.
The EP's metaphorical stage is set, with the glistening title track, the achingly intimate "Don't Look Back," the grooving "Better Slow," and the bittersweet, moving ballad "Perfect Stranger" rounding out a short but special record that dwells in passionate depths and revels in sweet highs.
"My favorite moments are always the contributions of my friends," Nelson says. "In an era where everyone was hiding at home and trying to survive, it makes me so grateful to think that people I loved all around the country took time and energy to add their artistry to this collection of tunes."
As a lyrically forward artist, Nelson cites the first lines of his title tracks as a personal, meaningful highlight:
We didn't know shit the night that we first met
But maybe we didn't need to
Somehow we both fit, in a one room apartment
Our little Hideaway
– "Hideaway," John Mark Nelson
---
"For me, music is a source of pure joy," Nelson shares. "Listening to music that I love is one of my absolute favorite things. So if my music can be that presence in someone else's life, I consider that a huge honor! Making it and putting it out has taught me that I don't think I will ever not make music. It's too fun."
Hideaway is here to be an oasis for all. Experience the full record via our below stream, and peek inside John Mark Nelson's Hideaway EP with Atwood Magazine as the singer/songwriter goes track-by-track through the music and lyrics of his latest release!
— —
Stream: 'Hideaway' EP – John Mark Nelson
:: Inside Hideaway ::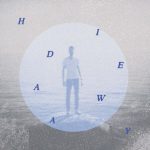 — —
Bright
Bright is a love song about finding little joys in the midst of hard times. I wrote it during a period of deep discouragement and burnout that cast a shadow over the first year or so after I got married. When I took stock of all the components of my life, it seemed like the only thing that was actually a source of hope and positivity was my partner Sarah. Now that the song is out in the world, it serves as a reminder to keep my focus on generative things like relationships, family, and mental health – letting work and accomplishments take 2nd, 3rd, 4th place, or even just "honorable mention."
Hideaway
Though it's the title track, this was the very last song I made for the EP. I had the melody and general feel of the song planned out in my mind but couldn't seem to figure out what it was supposed to be about. So I enlisted the help of my dear friend and songwriting mastermind Jenny Own Youngs. She helped me build out the story of the song after we had a long chat about how the pandemic has turned our homes and apartments into our entire worlds.
That was definitely true for Sarah and I since we moved to LA just before the pandemic hit. We left everything we knew in Minnesota, and had virtually no connections in LA. So 2020 and 2021 were total hibernation years for us – a little hideaway from the world. Because this song came during the pandemic, it doesn't have the collaborative team that some of the other songs do. I played all the instruments on this – mostly in my West Hollywood apartment and some in Dan Wilson's recording studio, where I was working before the shut downs happened. This ended up as the title track because I just love "Hideaway" as a word – and the story of the song felt the most relevant to the last several years of life. I think it might be one of my favorites from the group.
Don't Look Back
Before the pandemic, when I had just moved to LA to work with Dan Wilson – Dan encouraged me and my co-worker Sara Mulford to bring in song ideas to work on together. This tune came from one of those collaborative writing/polishing sessions. I brought in the bulk of the structure and melodies and then Dan and Sara helped bring some clarity to the lyrics and story.
I think it's always tempting to look over your shoulder or look back and think that things used to be better or there is some sort of lost golden age. This song sort of tells a partly true partly fictional story about a character in a relationship who can't stop feeling like the precious time they have is slipping and that if they somehow got the chance to go back and relive the early days of their relationship, they wouldn't ever want to leave that time. The production of this song always felt to me like it should be very simple. I recorded the piano part on the piano that I purchased during the pandemic to maintain sanity and tracked it right in my apartment. Other than that it's just my voice and some bass instruments.
Better Slow
I often refer to Better Slow as a pep talk written by me, addressed to me – the central narrative being, simply " keep on keeping on". Written in the same difficult period as Bright, Better Slow is a reminder to take a closer look when it feels like everything is stalled out and not working. If you zoom in far enough, you can probably locate some tiny metric of personal growth, learning, changing that is taking place just beneath the surface. I know that in my life I am always quick to dismiss little victories, constantly waiting on imagined milestones that will somehow make me more fulfilled or realized as an artist and musician. But it's often the slow, invisible, tiny changes that end up making you who you are. And even if those changes are slow, they are still happening.
Perfect Stranger
I just recently watched the Hulu Series "3, 2, 1 McCartney" with Rick Rubin and Paul McCartney. In one of the episodes, Paul describes the experience of writing "Yesterday" saying that he basically just woke up and the song was there. He didn't really write it. He just sat down at the instrument and it flowed out. While I would never dream of equating my creative experience with Sir Paul's, I resonated with what he was saying.
I know that I wanted to write a song called Perfect Stranger and turn the phrase from meaning "someone you don't know at all" to mean "the perfect person to meet in the perfect moment" But when it comes to actually writing the song, it feels like it just… was. I recorded and produced it really quickly, building everything around a swirling, ambient piano. And after the song was made I liked the idea of having a guest vocalist on the second half. It worked out perfectly because at the same time I was creating this song, I was producing a full length record for a fantastic artist named Sofia Mills. In addition to being a ridiculously good songwriter, Sofia's voice is one of the most captivating voices I have heard in a long time. So I pitched the idea of her singing on it, and thankfully she said yes! This song felt like a great way to end the EP, and I am really proud of how it turned out.
— —
— — — —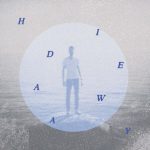 ? © Molly Adams
:: Stream John Mark Nelson ::
---