Every Friday, Atwood Magazine's staff share what they've been listening to that week – a song, an album, an artist – whatever's been having an impact on them, in the moment.
Celebrating Pride Month, this week's weekly roundup features music by pronoun, Delilah Montagu, Tayla Parx, Gary Beals, King Princess, VINCINT, wrabel, Cher Strauberry, Pinkshift, Vynus, Owen Duff, Breagh Isabel, KAE SERA, PinkFiz, Mirah, We Are the Union, SaintAhmad, LEXXE, EMELINE, Norma Tanega, Charles on TV, and more!
•• •• •• ••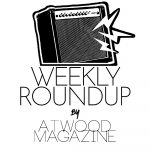 — —
—
:: OMG I MADE IT – pronoun ::
Alyse Vellturo has been one of my favorite music people for awhile now: Between her art as pronoun (she made lowercase names cool long before making things all lowercase was "cool"), and her efforts running her indie label Sleep Well Records, she's one of the hardest-working people in the music industry. That hard work comes to the fore in cinematic sound and stunning color on pronoun's new EP OMG I MADE IT (out now via Wax Bodega/Sleep Well), a high-energy six-song set diving deep into themes of inner turmoil and tension. It's "the sound of depression trying to have a good time," Vellturo told me back in April. Hauntingly vulnerable lyrics reveal a turbulent core as the artist builds out bombastic, The 1975-esque indie pop/rock upheavals that soar with resounding might and uncompromising verve.
Everybody's moving on
Growing in their own way
No matter where I put myself
I'm always in the same place
Breathing down my own neck
Taking up too much space
Now I'm trying to cry in the bathroom
And figure out if I ever cared anyways
I wanna die but I can't
Cuz I gotta keep living
Highlights abound on this exceptional 18-minute experience – how could we not have a great time, when EP opener "SOUND THE ALARMS!!!1!" so effortlessly evokes life in name, as in song? For this writer, lead single "I WANNA DIE BUT I CAN'T (CUZ I GOTTA KEEP LIVING)" and the record's new focus track "HALF OF THE TIME" are two thrilling, back-to-back moments of vivid, viscerally explosive passion. Electric guitars radiate emotion while Vellturo sings hot on the mic, spilling the depths of her soul in a moving, melodic, high-octane outpouring of self-expression. She holds nothing back in her music (she never has), and as a result OMG I MADE IT is pronoun's most exhilarating, stirring collection yet. Whether you, too, have felt these darker feelings and needed an outlet for them, or if you're simply looking for some unrelenting and energizing alternative music, OMG I MADE IT is here to captivate us through oru summer highs and winter lows all year long, and forevermore.
:: There Will Be Tears – VINCINT ::
An insurgent force in the pop space for the past five years, Vincint Cannady (AKA VINCINT) has broken into the mainstream with his majestic, intimate, and cinematic debut album. A stunning set of songs celebrating love and nursing heartbreak, There Will Be Tears affirms the Philadelphia native as an irresistible, magnetizing presence: One who injects an array of passion and pain, vulnerability and depth into his affecting and enthralling art.
"The first time I listened to the full album top to bottom, by the time it was over I was just sitting there with my face drenched in tears," VINCINT shared upon his album's release today. "I went through all of the emotions I was missing and realized that this is what it feels like when you make something you love. It's not just something I felt like I wanted to create, but something I needed, craved, and desired for my soul."
There Will Be Tears' eleven songs are as ready for the dance floor as they are for late-night bedroom listening: From the breathtaking "Higher" (ft. Alex Newell) to the heart-on-sleeve, heat-of-the-night outpouring "Loving You 88," to the radiant Tegan and Sara collab "Getaway" and the touching finale "Take Me There," VINCINT takes his audience on a moving journey of heart swells and heartache. Perfectly balancing uptempo and gentler moods as he navigates euphoric peaks and gutting valleys, VINCINT shines through thick and thin alike. There Will Be Tears is a record of sheer unadulterated and unabridged beauty.
The way you make me feel
I swear you take me highеr
Yes, I'm you're evеry desire
Take me home, but take me higher
The way you make me feel
I swear you take me higher
Yes, I'm you're every desire
But you take me higher
Where have, where have you been all my life?
And boy, don't stop taking me (High)
Higher than I've ever been
Higher than the heavens is, no lie
No lie, you're hands keep my hands tied
Boy, don't stop taking me (High)
Higher than I've ever been (Oh, high)
Higher than the heavens is
:: "Coming For Ya" – Delilah Montagu ::
Delilah Montagu has always found a way to seduce her audience with her music. Whether that be on her debut EP In Gold, where her raspy voice and close-to-heart lyrics display an irresistible vulnerability, or on recent singles "Loud" and "Us" where she conducts an infectious celebration of being in love, Montagu is someone you can't help but fall for.
However, it's on her most recent single "Coming for Ya" that Montagu fully embraces her sexuality and powers of seduction, creating an upbeat rock song about, well, coming for someone (read that as you may).
Montagu is having so much fun, and it's a joy to watch her tread new sonic territory, do it so skillfully, and enjoy it so much. The music video is a rosy and fun celebration of love, the exciting and fiery start of a relationship, and it makes you crave to be Montagu's friend.
It's the start of a new era of Delilah Montagu's music, and she's definitely never been better than right now.
:: Coping Mechanisms – Tayla Parx ::
Tayla Parx is pop music's everywoman. Her writing credits list is long and storied, especially for someone who only just turned 27. She's acted in musicals, voiced video games, and more recently started her own music publishing company. As a queer Black woman in the music industry, she is an exciting and much-needed presence. But what's most special about Parx, aside from her outsized talent she lends to others, is simply her own music. Colorful and always surprising, her two studio albums (plus an incredible mixtape) are some of the catchiest music pop has seen in the past decade.
Coping Mechanisms (out November 20, 2020 via Atlantic Records) is a multi-faceted record. Sonically, it's some of her most impressive work to date – there's disco, club bangers, trap, something adjacent to folk, etc. It's a breakup album, filled with clever jibes like this lyric from album opener "Sad":
I just made the dinner
That you used to love
But now I cater to my own appetite
And you can't cook for shit
Enjoy your Happy Meal tonight
But more importantly, it's a celebration of mental health and the ways we cope with the bad times – an idea that has become more prevalent over the past year. But Parx doesn't deal in platitudes, and the coping mechanisms that appear on the album are real and sometimes even rough – she cries, she parties, she dances, she argues with herself, she brags. It feels like the magnum opus of someone who has more to show the world, and is doing so every day.
:: Bleed My Truth – Gary Beals ::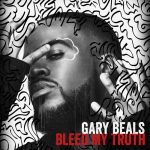 Gary Beals may be best known as the runner-up on the first season on Canadian Idol. He released his debut the following year, and then 2009's The Rebirth Of… before disappearing for 11 years. It was well worth the wait.
The R&B star has returned triumphant and finally himself: An out and proud Beals, accompanied with powerful vocals and an open heart. It's lyrically stunning, with a vulnerability that has previously been missing from his previous work. Fake love songs and references to women are gone now, instead replaced with a frank discussion of where he's been the last 11 years ("I expose who I really am to you/I lay bare naked in front of you").
If you're a fan of people living their true lives, love, or music in general, Beals is someone who should be on your playlist. Bleed My Truth was one of the best albums of 2020 and after an eleven year wait, it seems to just be the start for the soulful Canadian.
:: "House Burn Down" – King Princess ::
Probably only King Princess and her fans know how much the release of this song has been waited for since the King Princess Tour. It became that never-released song that everyone loved to hear during the concerts, but the wait was worth it because we couldn't be happier with it. It's a song about self-destruction, about living in a relationship that you can neither stay in, but can't end either. However, it seems to be a relationship as passionate as it is destined to be short-lived, like a flame tamed by the wind just after being lit.
I'm the type of bitch always gotta dry her eyes
'Cause someone said somethin' that I didn't like
Maybe I've been catching, maybe I've been catching good days
But when you're sweet to me like lemonade
Oh woah-oh, I'm just waiting for this house to burn down
Oh woah-oh, I'm just waiting for my luck to run out
Oh woah-oh, and if you tell me that you're leaving
Imma need a better reason than you hate the way I'm mean, oh oh
I'm just waiting for this house to burn down
As if King Princess' vocals, writing and synths weren't enough to make this track iconic, the icing on the cake is provided by some excellent guest stars. Nikolai Fraiture's bass, Fabrizio Moretti's drums, Mark Ronson's co-production. Yes, we can definitely say that waiting all this time for the release of "House Burn Down" was worth it.
:: "Put Me Down" – Cher Strauberry ::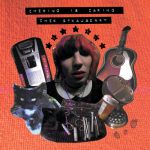 From her earlier punk endeavors as Pookie and the Poodlez to her skate career (which has garnered attention from Tony Hawk and Thrasher), Cher Strauberry has established herself as a DIY mainstay. After putting out ultra-lofi hardcore as Twompsax in recent years, she's back with her first release under her own name.
As salty as it is sweet, her latest single "Put Me Down" is a snotty, one-and-a-half-minute jam that evokes riot grrrl bedroom angst and effortless pop revenge. Her self-titled debut Chering is Caring comes out on June 18th.
:: "A Lightless Love" – Owen Duff ::
Given the Roundup theme of the week, it seems all too fitting to make room for Owen Duff. He's a gay man from Britain who's been glued to music his whole life and has been focused on furnishing a new record which, in his own words, "contemplates what it means not to be heterosexual and lead a traditional life." Five songs from that upcoming album, entitled bed, have been released thus far – the most recent of which, "A Lightless Love," is truly brand new, having just been put out as a single today.
As the title hints to, this song is inspired by an unsuccessful relationship, as is much of bed. Duff says that his goal in constructing the record was to outline the journey "from falling in love, to disillusionment and eventual acceptance." On "A Lightless Love," he conveys the middle part of that whole process quite convincingly. "The fire is dwindling; you laughed the candle out," he sings. "I find myself asking… whether or not you will stay." It's meaningful songwriting, reinforced by Duff's gentle vocals and an appealing chamber-pop soundscape. This excerpt sure leaves you eager to hear how the entire story arc will be completed on bed.
:: "Girlfriends" – Breagh Isabel  ::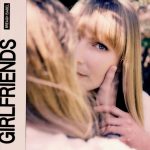 Breagh Isabel reminisces on childhood romances in coming-of-age queer love song "Girlfriends." From the pain of teenage heartbreak, paired with the confusion of finding your sexuality at a young age, this story is a true, honest single with very relatable themes. "Girlfriends" is a retrospective viewpoint from Breagh Isabel, as she now proudly owns her sexuality, the songwriter is inspiring and comforting people across the globe with her wholesome new single.
The track has a simple soundscape that holds much emotion, allowing us to hone in on the real feelings behind the track. Accompanied by a stunning video, the track is brought to life with help from director Tamara Black. Reminiscent of Julia Michaels, this track is one that will capture your heart and mind and may even shed a tear.
:: "nothing but the love" – Wrabel ::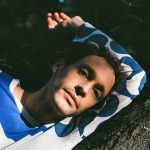 Purveyor of beautifully heartbreaking (and sometimes celebratory) love songs and founder of Big Gay Records, Stephen Wrabel is a phenomenal songwriter with the remarkable ability to give well-worn emotions a fresh coat of inspiring color. His long-awaited debut album these words are all for you is set to release September 24 via Big Gay Records / Nettwerk Records, and if the album's first two singles are any indication, then Wrabel's record will be an intimately moving, beautifully empowering, and altogether stunning experience. Two very different takes on love, "good" and "nothing but the love" find Wrabel capturing, with learned finesse and a seemingly effortless grace, the intimate depths of emotion.
What could make me die,
what could make me live?
Keep me up all night,
make me wanna sleep in?
What could make me never
wanna pick up a bottle again?
Nothing but the love you give
What could make me feel a like little child?
Swear to God, it's Heaven
when I crack a joke and you crack a smile
What could find me down
so low, take me so high?
Nothing but the love, you give…
What could heal the
pain of a broken heart?
What could pick the pieces up
and frame 'em like a work of art?
What could take a tired
soul and make it restart?
Nothing but the love you give
Whereas the heartfelt, soulful ballad "good" is an outstretched arm to a lover, "nothing but the love" is an upbeat celebration and uninhibited embrace – the closest Wrabel has come to euphoria in a decade of professional songwriting. Revelling in pools of dynamic and inspired passion, the song speaks to some of the attributes we look for in a long term, committed partnership – trust, understanding, acceptance – and brings them to life with resonant sounds aglow with spirited cheer. In a way, "nothing but the love" is just that. After years of delving into his experiences with heartbreak, Wrabel is now in love, and he's capturing the magnificent wonder, happiness, vulnerability, and ecstasy of that connection.
:: Ordinary Life – We Are the Union ::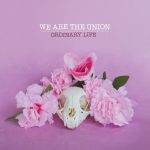 The ska band's first album since vocalist/guitarist Reade Wolcott came out as a trans-woman, Ordinary Life is both an introspective look into the singer's struggles with mental health ("Broken Brain", "Short Circuit"), it's as much a celebration of her recent coming out. Songs like "Boys Will Be Girls" and "Morbid Obsessions" are upbeat anthems, perfect for pride, and being able to express yourself openly. Even as "Morbid Obsessions" explores darker struggles to come to terms with her gender, the chorus promises a more deliberate decision to live as honestly as possible. "If I get one life, gonna do what I want," she sings in a skank-ready chorus.
:: "Illusion" – Norma Tanega ::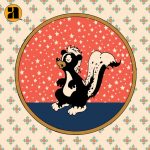 While Spotify algorithms gave the California artist's catalogue (namely her 1966 album Walkin' My Cat Named Dog) somewhat of a second life, there are still a number of hidden gems out there. "Illusion," which was only on the streaming platform for a brief time, is a kaleidoscopic breakup song steeped in lovelorn nostalgia. Tanega's vivid recollections and hazy reverie were likely inspired by her relationship with Dusty Springfield, which unravelled around the same time "Illusion" was released in the early 70s. She paints a picture of yearning so tangible that you can feel the intricacies of her heartache, the tenderness of her fading denial; it is a spellbinding emotional capsule that transcends time. More than just unsung footnotes, both "Illusion" and Tanega alike are integral to queer pop and folk history.
:: "Gone Sugaring" – Mirah ::
When it comes to tracks like "Gone Sugaring," it's hard not to keep coming back to Mirah. "Gone  Sugaring," from the stellar debut and 20th-anniversary-having record You Think It's Like This But Really It's Like This, shows Mirah's ability to balance composition, emotion, and time. Clocking in at just a bit over a minute, Mirah starts the song with a quiet and mood-building chord progression which becomes a not-quiet, still mood-building progression in a quick beat, all the while delivering lines like, "I'll come back / with the sugar shack / smell in my hair" and "I'll have eyes / that have seen the wilds / of Pennsylvania / in the winter time" in her endearing and intimate styling. As a queer artist, "Gone Sugaring" is a textbook example of Mirah's knack for creating an atmosphere of intimacy through her instrumentation and doubly so through her lyricism and wordplay. All this, when combined, makes her music feel nothing short of relatable.
:: "It's Just Me" – SaintAhmad ::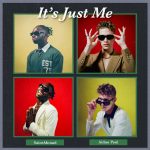 Suave R&B/hip-hop sensation SaintAhmad's offering "It's Just Me" is all about embracing who you are and feeling secure in your skin. The groovy soundscapes paired with seductive soulful vocals, craft the ideal smooth listening experience. The visuals are just as smoldering as the song itself. With stylish suits showing off the chest and wearing speedos by the pool, there is a sensual energy that oozes throughout. That vibe combined with a lighthearted playfulness, make the video a pure joy to watch.
A confident out-and-proud man, his songs radiate so much bold, self-assurance. Inspired by greats like Tyler the Creator and Frank Ocean, he possesses a throwback aesthetic and rich, vibrant sound. SaintAhmad has a natural gift for creating infectious hooks drawing you into his charismatic releases. Through his mesmerizing music, he is able to just let go and be free, and that authenticity truly shows.
:: "Do I Turn You On?" – Vynus ::
Vynus (also known as Vy Vu), is an independent artist who ranges from RnB to alt pop – in this regard, I also recommend the banger "Under Over", created in collaboration with Nathia. They write and produce their own music, they also have a youtube channel (which has gathered more than 200,000 views!) on which, in addition to their songs they publish remixes and mashups of various hits such as Lady Gaga's "Rain on Me" and Dua Lipa's "Don't Start Now". The latest work of the artist is precisely "Do I Turn You On?", an incredibly sensual piece that is in no way inferior to the hits of already established artists. Vynus is a star, a diva just waiting to be discovered.
:: Strong Love – Songs of Gay Liberation 1972-1981 ::
For many of us, Pride Month is about how we celebrate and show our support for the LGBTQ+ community; finding the things we like and enjoying them, sharing them, and letting them be seen. To that end, I think it's why the heads at Chapter Music, those behind Strong Love – Songs of Gay Liberation 1972-1981, fell in love with the underground music of openly LBGTQ+ singer-songwriter folk, country, R&B, soul and rock music from Britain and the United States and decided to compile it on wax. They had already put this fifteen cut compilation on CD in 2012, but being completely frustrated with it's sales, label heads and power couple Ben O'Connor and Guy Blackman doubled down and pressed the thing into pink wax. That's bold, Cotton, and I do love bold.
For the most part, It worked out for them. Hailing from Melbourne, Australia, Chapter Music has always had a knack for digging the underground of Anglophone music to find neat little gems. However, there are moments showing where the gap in representation has grown in the rift between the Gay Liberation-era and the post-AIDS epidemic era. I don't know how many people could stomach titling their song "Cryin' These Cockingsucking Tears" as the still strong Lavender Country have. But the music is harrowing, with Eve Morris hitting such powerful notes on the refrain that you would feel betrayed, betrayed that the only person who should understand has left you and betrayed that you could have ever felt so hopeless. Morris just belts it. And it doesn't stop there, Mike Cohen, the inspirational taxi driver, guitarist, composer behind this labor of love, twists together a Dylan accent with a Leonard Cohen vocabulary on "Evil and Lusty," showcasing his progression from shame-ridden evangelical to a self-accepting gay man.
The soul hits from Blackberri and Smokey, "It's Okay" and "Strong Love," do more to sell that effusive pride angle. The former features a near twee, Latin percussion R&B reminiscent of the Santana brothers' slower music (yes, that Santana and his younger brother Jorge) and the other a Doors simulacrum with a New York Dolls twist. It's followed up by "Dreamboy," a saucy, Reedy, Transformer b-side woozy with all the soul it can muster, piano, strings and all. There are real hits to this record and moreover, they provide a worldview that the contemporary efforts of Lou Reed, David Bowie and Rod Stewart's own "Killing of Georgie (Pts I and II)" could only imagine. Rather than an outsider looking in, Strong Love is the insider speaking out, tempering the epoch's poverty of empathy with a richness of spirit that only grows each passing year.
:: "Meet Me In The Shadows" – LEXXE ::
Many of us can relate to feeling like we need to hide our truest self for fear of others judgment. Or if we do express our authenticity, we will just end up walking alone. LEXXE explores this idea in her single "Meet Me In The Shadows." The deeply personal track focuses on self- love and acceptance. The dark, electrifying soundscapes and fierce vocals make the song a bold standout. Her visuals have those same intense, smoky vibes.
The Long Island native creates powerful pop music with an edge. She has won over fans with a penetrating tone and gritty, glam style. Being queer, she has struggled with feeling like an outsider and that has inspired this intoxicating tune. Her hope is that she can help others to feel more connected through her musical journey.
:: The World of PinkFiz – PinkFiz ::
Welcome to The World Of PinkFiz – an empowering pop punk universe where you can rid yourself of any built up angst. At only 18-years-old, PinkFiz has just released her self-produced EP The World Of Pinkfiz. A collection of tracks detailing her everyday life experiences, navigating her way through life as a bisexual young adult. Her raw and minimal tracks talk about feminism, expectations of men, empowering the LGBTQ+ community and being vulnerably honest about her life and experiences.
Featuring gritty guitars, crashing drums and headbanging bass lines all with a pop sensibility, her music is an emotional outpour, which acts as a form of release and therapy for the artist. If you're looking for an energy burst, a spurt of empowerment and some relatable lyrics to scream out, PinkFiz is your girl.
:: Saccharine EP – Pinkshift ::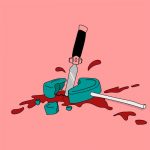 Baltimore's Pinkshift blew in like a hurricane last year with their explosive single "i'm gonna tell my therapist on you." On their debut EP Saccharine, they bring the same force of energy and then some. Ashrita Kumar belts with well-honed ferocity as their bandmates launch into infectious, pit-worthy riffs. Amidst all of this punk fury there is a nuance that makes their earworms all the richer, from the smoldering solo on "Toro" to Kumar's balance between satirical wit and blunt truths, colored by her personal experiences with mental healthcare and sexism. Their raw attitude and visceral storytelling is reminiscent of Paramore circa Riot! And My Chemical Romance in their Three Cheers era—in other words, the young band is already at the level of so many pop-punk elites, if not in their very own stratosphere. Pinkshift will join Angel Du$t in supporting Mannequin Pussy on tour this autumn.
:: "Golden Alligator" – Charles on TV ::
Meet Charles on TV, a young synth-soul artist from New York City. He got his act going last year with his debut single, "Love," which he described as "a queer love song detailing [my]  journey of sexual discovery." Next came the follow-up, "Strongman." And now, Charles on TV has achieved a trifecta of singles – not to mention taken a step closer to his debut EP, Truth & Lies, due this coming summer – via the release of "Golden Alligator."
On this new track, Charles explores the reptilian metaphor in his song's title, which he describes as "a pseudonym for those who choose to find comfort in the lies they're fed, far less taxing than facing the pain that comes with understanding the truth." Oh, the poor minions. It's a clever concept, one built in response to the age of deceitful media and politics we live in, and it's made very soothing and inviting by its combination of new-wave jazz, synth-pop and soul. You gotta put your political messages across with a little honey, as John Lennon once said.
:: "Dames Jean" – KAE SERA ::
KAE SARA questions gender and sexuality in her new single "Dames Jean." The London artist evokes a 50's inspired style in the new track, creating a haunting electro subtlety, with a pop backdrop and a truly whimsical aura. The track speaks of turning back the hands of time when it comes to love and quietly questions the sexuality and gender of the main character.
The songwriter shares, "This track was written when I was exploring the idea of gender and identity. As part of the LGBT community myself, I turned James Dean into a Dame because I wanted to nod to the frame of mind I was in during a relationship when all was unclear." The track carries an incredibly unique soundscape with calm and collected vibes, but with pockets of other emotions that roll out through the lyricism and melodies.
:: "flowers & sex" – EMELINE ::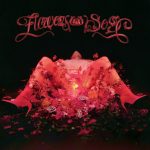 EMELINE's new release "flowers & sex" is a bold tune exploding on Tik Tok. This electro pop pleasure featuring production by SMLE truly heats things up. The eccentric track is all about assertiveness. Through her vehement vocals she reminds us to be fearless in going after what we want. With the sensual song, the singer celebrates her self-worth and knows she deserves to be cherished.
The LGBTQ singer-songwriter EMELINE is known for her effortless tone and colorful production. She has captivated audiences both digitally and physically. "flowers & sex" exudes that same hypnotizing air of ease. In every area of our lives, we should be open about your needs. With this offering she helps others own their voice.
— — — —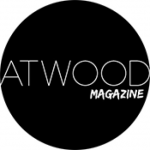 :: Weekly Roundup ::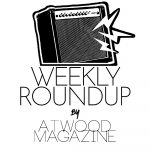 ---
:: FEATURES ::
---