'Omnium Gatherum' is a conundrum: A grab-bag of all things, King Gizzard & The Lizard Wizard's dizzying double album will leave listeners picking favorites and forgetting others.
'Omnium Gatherum' – King Gizzard and The Lizard Wizard
---
Let's just sum it up in the first sentence: If KGLW was the spiritual successor to Flying Microtonal Banana, then Omnium Gatherum is Gumboot Soup, Vols. II and III. Only this time, King Gizzard and the Lizard Wizard didn't jump at the chance to break it in half, Jim Ross as my witness.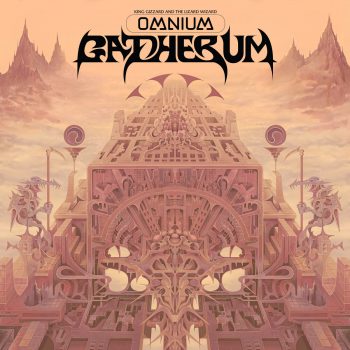 The six-piece themselves are master-memers and on record as saying humans are laughing themselves to death. Hell, their emoticon-laden tracklist tweets only showed a band still liable to chaff and banter with their rabid following, the Gator Gang. But don't let the memes within and without this band's oeuvre distract us from the fact that album twenty functions as a greatest hits record. Or it's structured to be, at the very least. It tours everything: AnCo-infused electronica, Tullite jazz fusion, thrashing Mastodontic metal, lo-fi Toro y Gizz chillwave, and beastly boutique hip-hop. That's right, hip-hop. But we'll discuss that later.
For now, King Gizzard and the Lizard Wizard are masters of the ad hoc album. The expanded Gumboot Soup approach means there's no real sore point that the album keeps pushing upon. There's no singular sonic which might grate listeners as the microtonality could on KGLW. However, there's something to be said about how these two double albums and their different approaches have received different results, starting with KGLW.  The double trouble LP released in two volumes pressed like a deep-tissue massage. Like their own Physical Graffiti or Exile on Main Street, KGLW thoroughly integrated a sonic-defining concept (non-Western instruments and scales to their repertoire) to as much of their musicality as possible.
Similar to what the Castle Trilogy performed during their 7-piece era (I'm In Your Mind Fuzz, Nonagon Infinity, and Polygondwanaland) KGLW threaded a central thematic and sonic return of King Gizzard and the Lizard that worked in the aftermath of Eric Moore's co-drumming departure. Since then, the band has struggled to define what their sound could be as they took an open approach to electronica on the sparkling-but-flawed Butterfly 3000 and the dead-at-launch release of Made in Timeland. Their recent explorations for viable setlist additions show a band aiming to expand new sonic wrinkles that mostly skirt microtonal or polyrhythmic tricks.
Listen: "Magenta Mountain" – King Gizzard & The Lizard Wizard
---
"Magenta Mountain" settles into that indietronica actualized on Butterfly 3000. The enter-the-mystic aesthetic of the main organ melody (like if a synthesizer took a reed organ and stretched out every note) combines with the pulsating drums and McKenzie's Delphic vocals and Kenny-Smithy's veiled choral flourishes. Altogether, the lavish piece challenges King Gizzard's most recognizable song akin to how popular consciousness set the sumptuous "Hunnybee" upon Unknown Mortal Orchestra's crown. As a result, everything else on record is measured to its lustrous blush. And while a fair deal fail to shine, there are still some serious highlights.
The funky "Kepler-22b" combines soul, jazz and hip-hop into an exoplanetary rhapsody. Sampling "Yemaya One" by Melburnian jazz pianist Barney McCall for the main piano flourish and pairing it with Cook Craig's bass-and-synth work, McKenzie's Mellotron, and Michael Cavanaugh's inner Questlove behind the kit. Altogether, the band brings to life a requiem for an earth-locked astronaut dreaming of life past Mars.
Meanwhile, Joey Walker contributes "Ambergris," a lo-fi lampoon of neo-psychedelic soul with various keyboards, organs, and funked-out riff work. All the while he twists words into the smokey stanzas and vapor verses. Not very often do the words anthropomorphize, dominion, and imperative litter the sonic world of neo-psych and chill.
It's not until "Sadie Sorceress" that the band finally breaks out the swatting hip-hop percussion and headhunting Herbie Hancock's organ melody. Teasing Tom Jones' "I'm Coming Home" before engaging the turntable, the band even finds time for wholesome inclusion, featuring a chorus cameo from Ambrose Kenny-Smith's own opera-trained grandmother (and a cheeky "Hello love, how are ya?").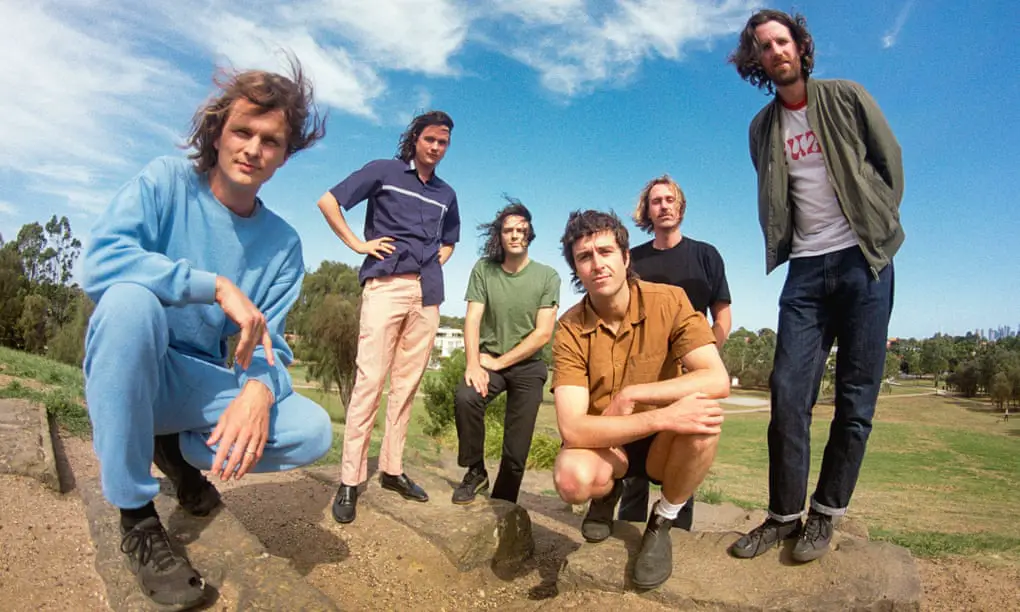 In true eclectic fashion, the bands takes the first step in a time-honored trajectory for the King Gizzard Canon:
Introduce new sonic possibilities on omnibus record
Establish possibility on a focused record
b. Explore other possibilities on focused records
Combine newly established sonic profiles with classic musicality
Rinse-and-repeat.
Everything about the cut bespeaks the incredible technical proficiency of this band, as well as their ability to source musicality from unlikely angles. But anyone introduced to the band via this quartet will probably find songs like "Evilest Man," "Gaia," or "The Dripping Tap" untenable.
"Sadie Sorceress" – King Gizzard & The Lizard Wizard
---
There's no beating around the bush on "Evilest Man." It exists as a tonic concoction of Paper Mâché Dream Balloon, Fishing With Fishies, and Butterfly 3000. The potent synthesis fills a narrative around the despair of misinformation peddled by media mogul Rupert Murdoch. "Gaia" borders on typical with a brand of accessible, Mastodontic thrash metal. McKenzie doesn't have quite the same compacted daemonic vocals as Troy Sanders—McKenzie still has an intensely melodic vocalization—but the band's approach is evermore inviting. They don't immediately blast listeners with all riffs, drums, and bass at once, instead letting each have their moment.
For the classic King Gizzard and the Lizard Wizard enthusiasts, "Dripping Tap" is the set-piece to discuss.
Derived from the offshoot jams with their Tropical Fuck Storm contemporaries, the composition promised big things when first released. And at first listen, it seems more effort was put into this behemoth than the second half of the record combined. The opening twelve minutes all combine into an on-again-off-again garage rock engagement with dashes of I'm In Your Mind Fuzz and Fishing For Fishies before moving into the motorik chorus of the second section.
---
Despite the ever-pertinent environmental lyricism and riotous last chorus ("Drip, drip from the tap, don't slip on the drip!"), its routine just feels bloated and tiresome by the arrival of "Magenta Mountain" and reveals just how old-hat this sound has become since the garage rock renaissance of the early 2010s. Moreover, the first half of the double album from "Magenta Mountain" to "Evilest Man" has enough personality to hold its own against its unwieldy 18-minute 17-second runtime.
Even with misgivings towards the unnecessarily long "Dripping Tap," the first seven tracks of Omnium Gatherum wrap together with the early garage-mania era of the band with sufficient flavors of metal, electronica, neo-psychedelia, jazz fusion, and soul. The second half of the album either feels out of place or blandly rotational.
"Kepler-22b" – King Gizzard & The Lizard Wizard
The album's plain production starts to deliver diminishing returns. The hip-hop tracks feature classic snare-and-hi-hat-heavy percussion, the metal tracks plod and shred as designed, and Joey Walker lends sultry lo-fi vocals as needed but nothing on record feels out of place, just standard. And if we're using "standard" to describe a King Gizzard double record something is wrong.
What's more, the song-writing surprises suffer from flat mixing, out-of-place additions, and more diminishing returns. Cook Craig's "Garden Goblin" may make madcaps laugh with requisite tea-and-paisley carnival but it's a Barrettian b-side more fitting for a Pipe-eye record. Even "Blame It On The Weather," replete with some of Walker's best riff work on the record, sounds more akin to a cut transposed from the next Murlocs record. The song's sublime slip into the lurid "Persistence" is probably the most interesting part of the suite. The second cut just doesn't do much, staying on a railroad beat and only featuring a truncated synthesizer break.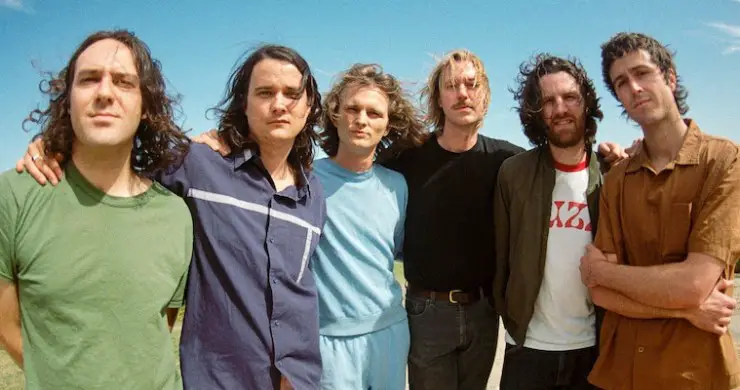 Not until "Grim Reaper" flips the script with a Heinz Funk flute sample, Walker's lethal bağlama and laser-point synthesizer does the album perk up eardrums again. It's followed by "Presumptuous," a combination of late-Sixties Santana and Jethro Tull and the first fully-fleshed out song since "Evilest Man." Joey Walker breaks out the prime flute, while McKenzie, Kenny-Smith, and Cook Craig all rotate on the organs. McKenzie also puts together some of his best guitar and basswork on this cut as Kenny-Smith gives the vocals some real welly. It's a proper final track, but by its start, most listeners will have had their fill.
The Lizard Wizards just don't know when to stop and it results in four so-so tracks petering out the runtime while not really forwarding any real sonic revelations. If the entire album had been an attempt to incorporate krautrock or hi-fi neo-psychedelia as a guiding axis, then there might have been more of a w/h to the y. Instead, the attention-deficit riddled second half of Omnium Gatherum struggles to focus the band's efforts or give themselves time to find a groove to which they can stick. At 20 albums in an 11-year career, no one would blame them for reducing output or increasing quality controls and fostering material more carefully as the old stuff is afforded a luxury of time.
But if they did that, they wouldn't be King Gizzard and the Lizard Wizard any more.
— —
'Omnium Gatherum' – King Gizzard and The Lizard Wizard
— — — —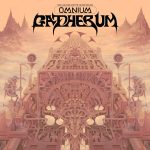 Connect to King Gizzard and The Lizard Wizard on
Facebook, Twitter, Instagram
? © 2022
Omnium Gatherum
an album by King Gizzard and The Lizard Wizard
---