There's no use crying over "Spilt Milk," but Joy Mumford's new single might very well bring happy tears to your eyes.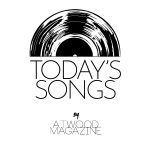 Stream: "Spilt Milk" – Joy Mumford
---
Done with this, gonna laugh through the tears, blocking the fears…
There's no use crying over spilt milk, but Joy Mumford's new single might bring happy tears to your eyes.
The British singer/songwriter and producer's new single is gut-wrenchingly honest and beautifully bittersweet: A poignant farewell that sees her coming into her skin, embracing her world and casting out those parts she can no longer hold onto. "Hate confrontation, my heart's done with aching." It's hard to say goodbye, but sometimes it's better to leave something – or someone – in the past, rather than keep holding on when the present just hurts.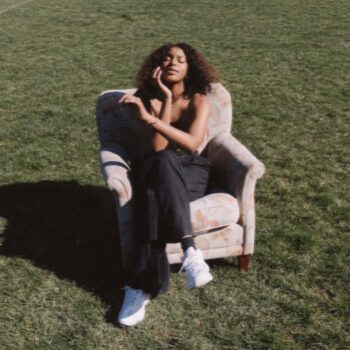 Been so cold
Hanging on the outside baby
Looking in lately
Wonder could I wreck it all?
Cos all of your secrets
Getting harder to keep and
Fed up with the feelings
Don't wanna hear them
So I type out my mind
And evidently, delete it
Letting go is never easy, but cathartic release is so necessary in order for us to live full and fulfilling lives. Out July 7, 2023 via her own Simple Soulful Records, "Spilt Milk" is Joy Mumford's sun-soaked first single of 2023, and a powerful reminder that ultimately, we are in control of our lives – and when the time calls for it, we can make those difficult decisions to cut others loose.
Hate confrontation
My heart's done with aching
They say I can cure this with another vacation
Summery and soulful, "Spilt Milk" is not a dirge, lament, or requiem, nor is it for that matter a celebration. For Mumford, this song aches as a heavy dose of intimate, poetic introspection. It's a reflection on life's raw, unavoidable truths – the snapshot of a moment in time where she had to make a difficult, but ultimately important decision for her own health and happiness. Balancing those "internal conflicts" against such an uplifting beat makes the ultimate experience all the more memorable, and perhaps helps us to process the song's deeper meanings as well.
Mumford spills her heavy soul in an achingly emotive chorus:
So I'm taking off
Gonna take you off, yeah
Wanna go where the good times grow
Cos this has been a lot
So I'm taking off
(I'm gonna take you off)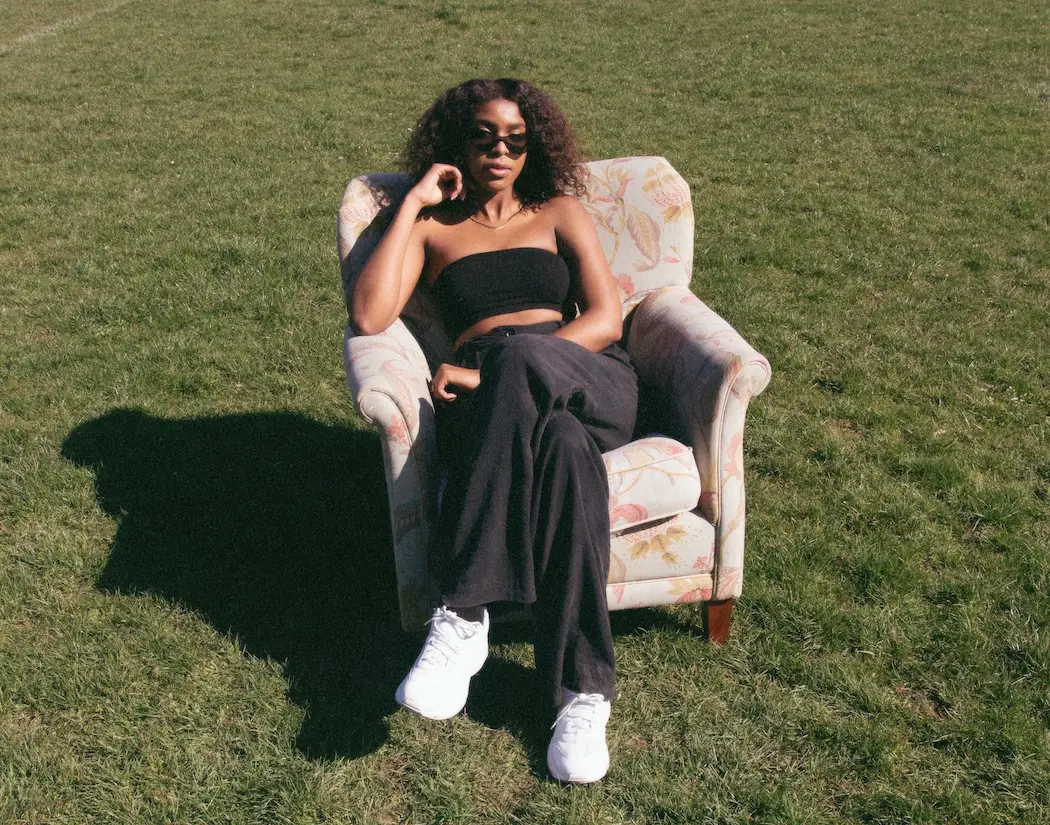 Done with this
Gonna laugh through the tears
Blocking the fears
Wishing that you'd admit
How you lie in your truth
Until it's real to you
"Making music has always been like therapy for me," Mumford tells Atwood Magazine. "It's the way I connect back to myself and process things I would ordinarily find hard to talk about, so I try to be as honest as possible when writing, so that others who have felt like me can feel seen, understood and less alone."
"I wrote and produced 'Spilt Milk' during a time when I was learning how to let go of things, people and places that had run their course in my life, whilst feeling all of the weird and wonderful emotions that process can bring up. Life can be truly bitter-sweet sometimes. One day you're having fun, then out of nowhere you're faced with a brand-new challenge, and you have to find a way to pick yourself up and carry on. In this same way, I wanted to write lyrics about the twists and turns of letting go and wrap them in an uplifting, hopeful sound."
"The journey of moving forward and finding your freedom can feel scary, but I believe that no matter how hard it is to let go of certain things, it can make room for something bright and beautiful ahead!"
Pruning is painful
I'd rather be stable
But if you won't grow
Then honey I gotta go
Need reciprocation
No more caving
It's the same old picture
And you're verbatim
Mumford packs a delectable punch, wearing her heart on her sleeve while treating audiences to a radiant soundscape rich with harmony and dulcet tones. The overall scene feels light and relatively easy, and yet there's no denying how much it took for her to get to this place, as she sings in the breakdown:
Spilt milk
Crying over yesterday
What's the use anyway?
Yesterday's in the past
What is here is meant to last
Let it go
Something new
On the horizon
So bright that it's blinding
Momma said "baby you should go and find it"
…So I'm taking off
Ultimately, we can appreciate "Spilt Milk" as a song of self-empowerment.
Joy Mumford transforms a moment of melancholy and loss into one of self-discovery and renewal, embracing the life she has today – the one she can look forward to from here on out – and making the conscious decision to leave the past in the past. We can all take a cue from "Spilt Milk" and learn to do the same, and perhaps by doing so, we too can feel the radiant sunshine reflecting off all parts of this stunningly seductive song.
— —
Stream: "Spilt Milk" – Joy Mumford
— — — —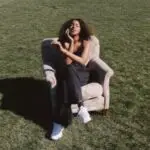 © courtesy of the artist
:: Today's Song(s) ::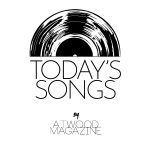 ---
:: Stream Joy Mumford ::