Aarktica's Jon DeRosa opens up about his ethereal, ambient, and atmospheric new album 'We Will Find the Light', a haunting and hopeful expression of a raw soul exposed.
for fans of Leonard Cohen, Devendra Banhart, Nick Cave
"Delicate Waltz of Shadows" – Aarktica
---
It's been a while since I let you in…
Ethereal, expansive, and drenched in atmospherics, Aarktica's new album is intimacy manifest.
The artist holds nothing back in creating vast worlds of space and sonic exploration, but in each of those worlds is an open heart on full display. Achingly visceral and softly stirring, We Will Find the Light is the haunting and hopeful expression of a raw soul exposed.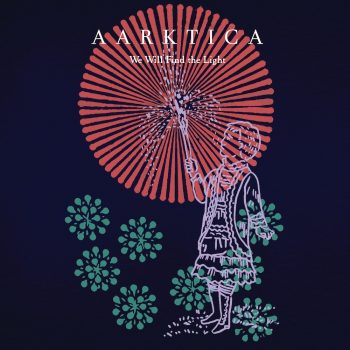 Released September 30, 2022 via Darla Records, We Will Find the Light aches with spine-chilling passion and stirring ambient warmth. Aarktica's latest LP sees the project of classically trained guitarist and multi-instrumentalist Jon DeRosa climbing to new heights, thanks to a combination of his own unlocked vulnerability and the help of Grammy-nominated producer Lewis Pesacov, who for the first time, worked together DeRosa on this project.
DeRosa has released several projects over the years both under his own name and as Aarktica, but before 2019's Mareación, Aarktica had been more like Antarctica – frozen – for nearly a decade; the project's last work was 2009's In Sea, released a full decade ago.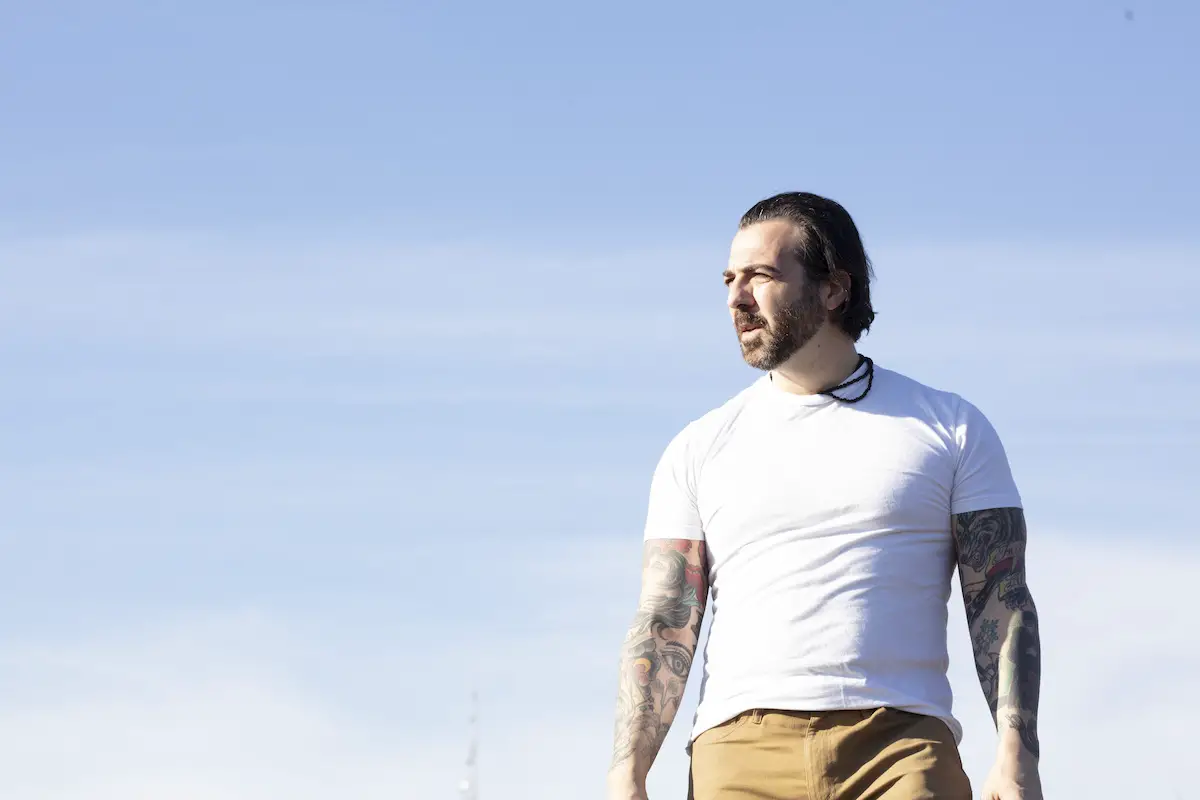 "I hadn't felt very inspired to write music for several years," DeRosa admits. "The last album I released was Mareación in 2019, but even that was a bit of a patchwork album created over a span of time. There were various other projects in between, but still quite a bit of time had passed since the last Aarktica. I was patient at first, figuring if there was something to say, I'd say it. But as time went on, it started to feel more and more oppressive, like perhaps there was something really blocking me, or perhaps just nothing left in the tank. On New Year's Eve, I held a bit of a private ceremony and just sat alone with this feeling of being "blocked," kind of observing it without making a judgment about it. It was really uncomfortable at times, the emotions that came up were extremely unpleasant. Eventually this subsided, and I picked up a guitar and started playing. Without an intent or anything. And that kind of marked the beginning of how this album came to be. Something just shifted. All the songs with the exception of the covers were written in a matter of a few months after this."
"What was certainly there was a fear of self-expression. A fear of failure or worse, being ignored or not heard, which is something that for me, feels really painful. I realized that for as much music as I've released over the past couple of decades, I've very rarely allowed myself to come through authentically in the songs. I've used characters, I've put together fictional stories, I've created "personas," and I've written about personal experience, but only at arm's length or very cryptically. I believe the blockage was a way of showing me that I'd come to the end of the line with all that, and if I expected to continue, it would have to be in a more authentic way, and I was going to need to be a bit more honest and vulnerable."
"So, in a way, the album is about this idea that once we acknowledge certain wounds, weaknesses or unpleasant feelings, and instead of ignoring them, we dive headfirst into the darkness and face everything that is terrifying, there's at least the possibility (and more so, the likelihood) that we will come out on the other end feeling stronger and more empowered. And in doing so, we do risk our worst fears coming true, but… what's the alternative?"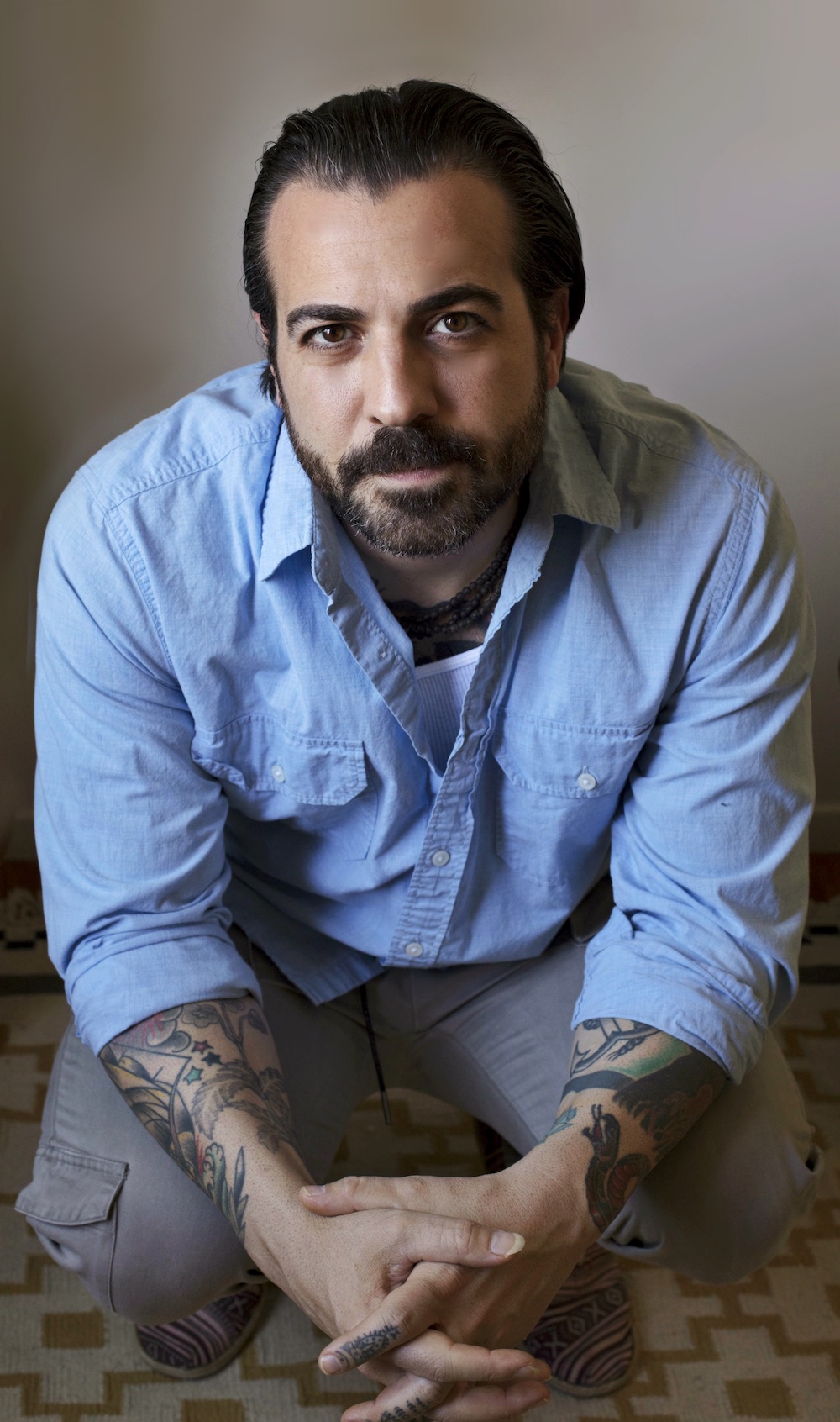 We Will Find the Light took shape slowly; DeRosa approached the record without a specific vision in mind, a tactic he says helped it actually become what it is now.
"What I had realized is that a little part of this blockage, part of not being able to write, part of not feeling like I had much to say, was because I had too much of an idea about what I should be trying to do," he explains. "I was caught in this idea that Aarktica had been around for 20 years and should sound like something from the past that perhaps it isn't "there" anymore. It was hard to separate the past from what I'm trying to do in the present. So I think once I got rid of all of those preconceived notions of my own, I was really freer to make a more interesting album, and to make it a different album. But did it change over the course of the recording? It absolutely changed. At first, the biggest question was, as I got into it, would this be an Aarktica album? Or would it be an album as Jon DeRosa? Most of the stuff I've written and released under my own name has been more song oriented. Aarktica has always been a little bit more ambient. And this was sort of like a combination of those two styles. But after getting my head around not needing to compartmentalize or label everything in a certain way, I was like, 'of course, this is the most authentic version of myself. This is what it should be.' There was a big portion of this album at one point that was a big classical guitar suite that we decided to move around a bit. There were pieces that were more song-oriented with vocals that I had initially thought would be less structured. And the way it worked out was we were able to bring ambient elements into those songs. And we're able to bring more structured elements into some of the ambient pieces, and create a kind of more cohesive album, and a more cohesive piece of work."
"I feel like it's like a very authentic representation of who I am," he adds. "That makes me feel a little bit vulnerable and a little uncomfortable. But I also think that is what makes this a beautiful album. I think that the fact that it does highlight the sort of vocal side of what I do, as well as the more ambient side and the more like orchestral side, these are all elements that have been prominent in different projects I've done over the years. And I think for pretty much the first time I can think of, they're all woven together in a seamless way.. I feel like the album would be a good starting point for someone to hear my music. If somebody worked backwards from it, they would begin to recognize many elements here of what I kind of introduced in some of the earlier work."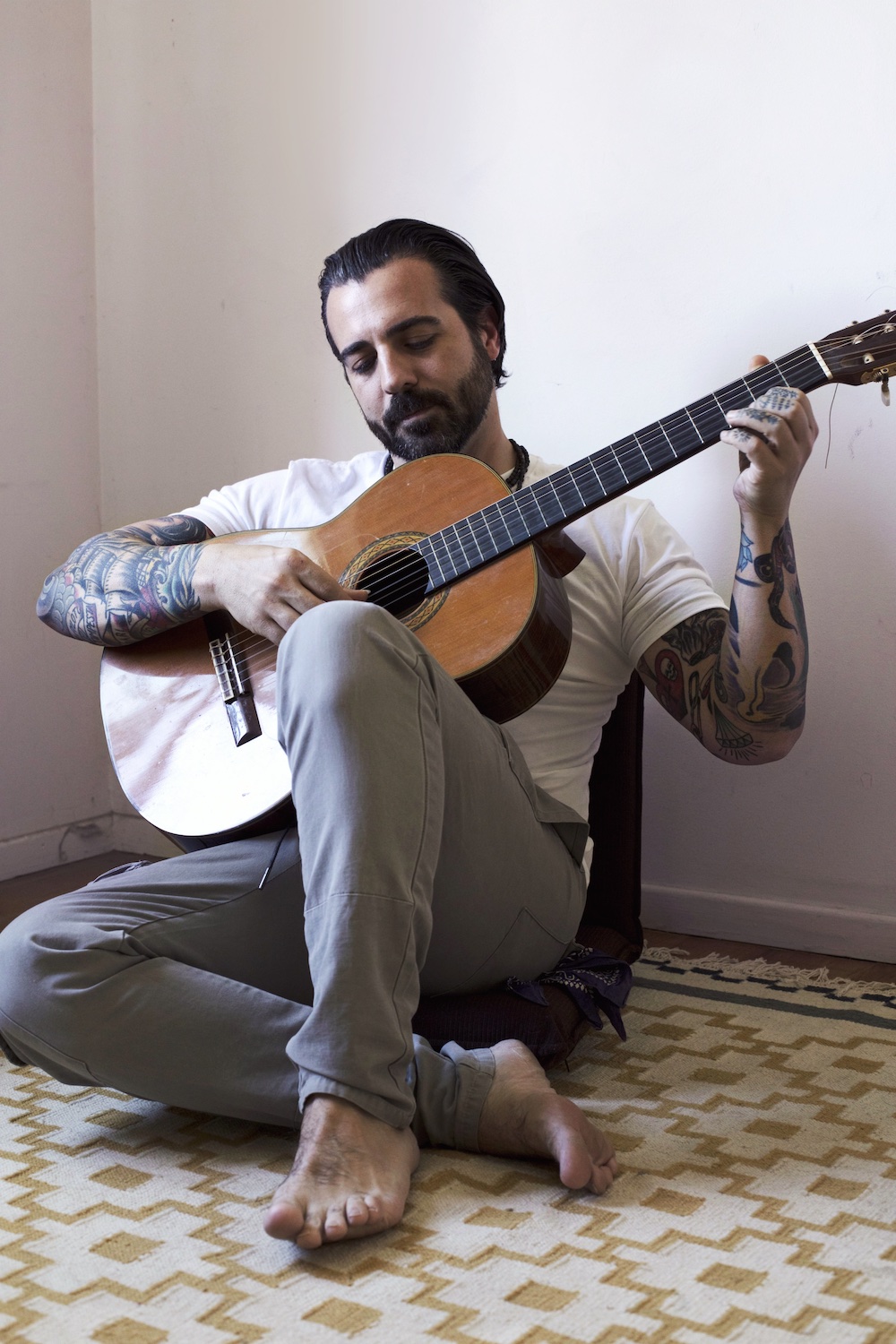 Working with Lewis Pesacov also helped DeRosa feel more open and freer than he had felt in years.
"Lewis is so great," he beams. "It was the first time that I'd worked with a new producer in many years. At first, I felt that perhaps he was a bit too hands off, and I wasn't sure if I liked that. Because in my mind, I was coming to him because I did want some direction. But then I realized he is just more subtle in his way of working, perhaps his way of getting someone new to trust and be open and feel comfortable. And it allowed me to kind of express the ideas that I had, and bring things to the table, and trust that he was going to come to the table himself with some interesting suggestions that I would never have really thought of. He's also really, really good at listening to things with an ear toward arrangement. The way that some of the string parts and other elements build. And he has great gear and interesting ideas in terms of processing. For me, I'm a guitar guy that uses pedals and it's always been a thing that I've done. To meet someone who had these other ideas about guitar processing, granular processing, etc…. It changed my perspective on recording in general in terms of what is sonically possible, and I feel that I'll carry forward into whatever I do next."
---
The initial moments of the album's opener "Like Embers" start softly, with a gentle orchestral build that spans the song's entire four-minute run time. As the track grows steadily, one can also feel a journey occurring; one akin to rising up, out of darkness, and into lighter pastures. While this is a small representation of the hour long record, that symbolism of renewal and spiritual lightening permeates each of the album's eleven tracks.
"As much as I've written and released some incredibly dark music over the course of my life, at some point I think I became a closet optimist," DeRosa confesses. "Probably out of necessity, for sheer survival. Without an inherent belief that things will get better, it's too easy for me to be lost to despair. When I got into doing healing work, I realized that people need to hear that it's going to be okay. And people need to understand that all of these things are temporary. And in some ways, it's a little bit tongue in cheek because like, I still lean into the dark stuff pretty hard. But ultimately in my heart, I do feel optimistic.  I feel optimistic about life and about people. And so, as we all collectively have gone through some very difficult years together, I feel like we are all ready for a reprieve. We're all ready for someone to meaningfully tell us it's going to be okay."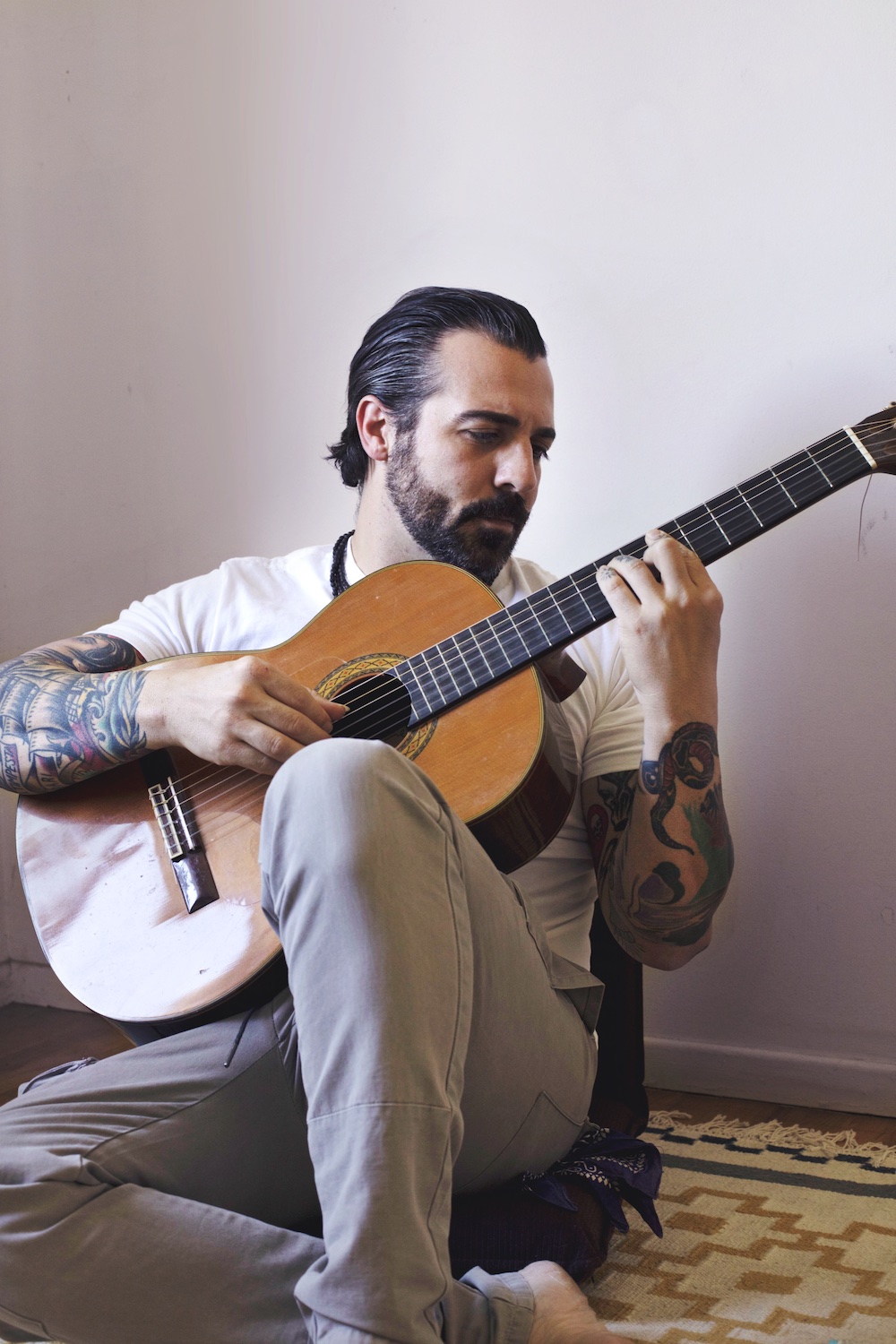 For DeRosa, We Will Find the Light symbolizes perseverance and resilience; describes it as "out is through," taking from the phrase, "the only way out is through. "That's what the prevailing message of this is," he notes. "Getting far enough into a process, getting far enough into a healing, that it feels uncomfortable. We want to go back, but the only way out is through, we have to go forward. And I think in the album as we go forward, it gets to be more beautiful, and we've hopefully found resolution by the end."
While Aarktica's music is inherently ethereal and atmospheric, this album is impressively both diversified and cohesive. Hushed, haunting balladry like "Can't Say I've Missed You" and "Delicate Waltz of Shadows" flows seamlessly alongside expressive outpourings like "Olha o Sol Que Vai Nascendo" and "Bridge of Fire," and sweeping ambient instrumentals like "A Quiet Place," "Celestial Transmission," and the concluding title track.
"I do like 'Olha o Sol Que Vai Nascendo,'" DeRosa says on the topic of favorites. "Being able to finally record a version of that was special for me. That is a song by Mariana Root, who writes medicine songs and is an amazing singer/musician from Portugal. I first heard her sing that song at a ceremony in Peru eight years ago, when she was just starting out. That song meant so much to me in that moment, and I ended up learning it phonetically in Portuguese, because it was just so beautiful. I have sung it for the past five or six years and in my own shamanic work, but I've never actually gotten a good recording of it. I got to sing that with a good friend of mine Nicole LaLiberte, who is an amazing actress and human being. That one is definitely a favorite. In terms of some of the more instrumental pieces, the last song 'We Will Find The Light' to me is one of those pieces that came together so beautifully and encapsulates a lot of emotion. It's a real favorite that transformed while we were doing it into something that I thought was really special."
---
As far as lyrics are concerned, DeRosa may not sing on all of his tracks, but when he does, his words are thoughtful, moving, and deeply emotive. "'Delicate Waltz of Shadows' was a personal lyrical triumph," he explains. "For one, it's one of the very few songs that I've ever completed in one sitting. I think that makes for a more authentic song. A true snapshot of a moment. I think it's also one of the few times where I was able to be purely observational. The song really conveys "what is" without bias. In the song it says, "I remember when you were kind," which implies we're talking about a person who is no longer kind. I've always struggled with that kind of inference. And there are also phrases that are very honest like "The love still flows, even when it's got nowhere to go." Something anyone who has had a relationship end can probably relate to. That kind of vulnerability has never been easy or natural for me."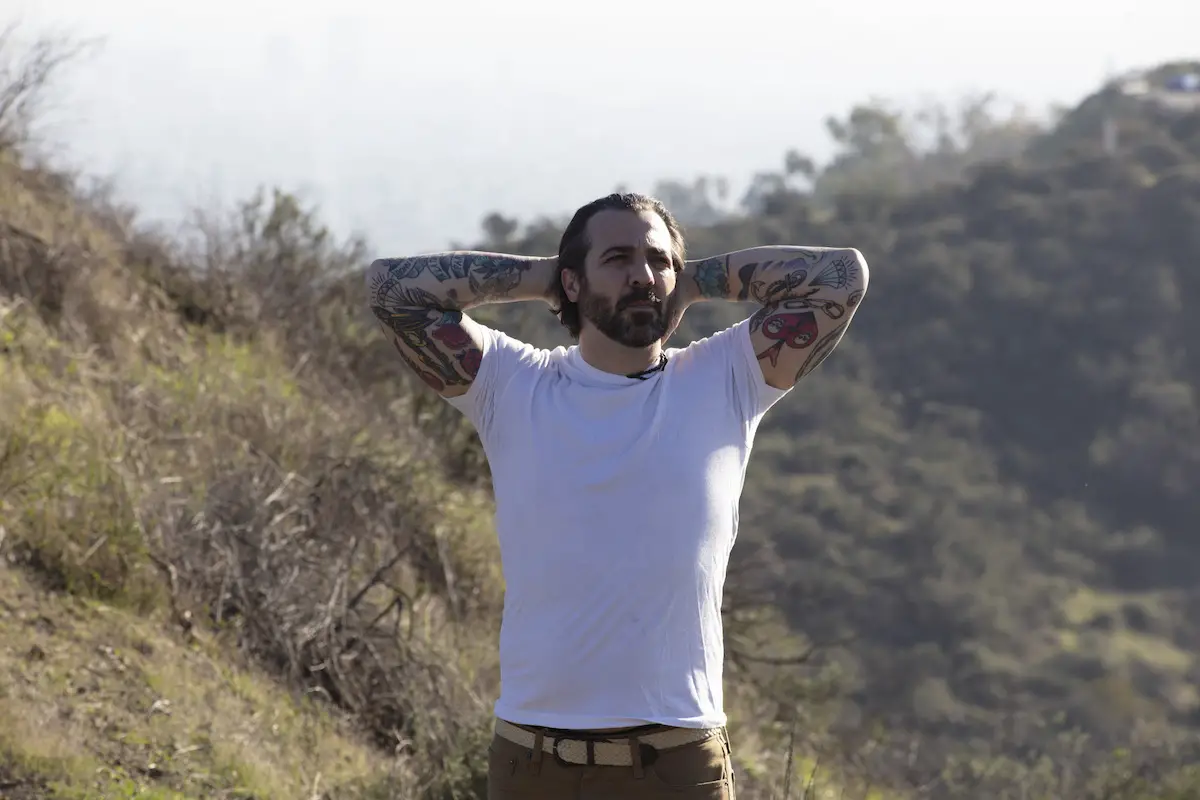 Like your first deep breath getting up in the morning or the way the air hits your face as you step outside after a storm, We Will Find the Light is cathartic and refreshing.
This album is dark, yet light, intimate, yet vast, and somehow, forever poignant. There's a depth to Aarktica's music that feels inescapably delicate, as if we are hearing these songs performed through a thin layer of glass. Perhaps that's the fragility of life itself shining through.
"I respect that people listen to music on different levels," DeRosa shares. "This might be background music for someone and that's fine. I think for people who are really deeply listening and really putting the headphones on and lying back, I hope that they find it comforting and beautiful. I hope that it offers some hope and some peace. I hope that it provides connection on some level, because I think some of the emotions that I sing about are emotions that everybody experiences, and sometimes emotions that we have a hard time processing. I do hope it's a comfort and something of connection."
As for his own takeaways, he notes, "It reminded me that making an album can be a very emotional process. And it showed me that for me personally, blockages come when there is a fear of true self-expression. If it feels like I can't speak, it's most likely because I'm afraid that what I say will expose me in a vulnerable way that, as a private person, I'm uncomfortable with. But that openness is the exchange for artistry."
"It also showed me very clearly that the period of compartmentalizing my musical projects is very much over for me. Aarktica has been something I've been doing for over half my life. It deserves to encompass all facets of who I am, not just the ones I deem suitable. Maybe there may be some other feelings about that too. But for me, I continued to write after we completed this album, and there's definitely some more music on the way. I don't think it'll be another 10 years before there's another Aarktica album."
Experience the full record via our below stream, and peek inside Aarktica's We Will Find the Light with Atwood Magazine as Jon DeRosa goes track-by-track through the music and lyrics of his latest LP!
— —
Stream: 'We Will Find the Light' – Aarktica
:: Inside We Will Find the Light ::
— —
Like Embers
I have to remind myself that when things feel very hard, and I feel like I'm not doing enough or successful enough, or living an interesting enough life, that it's quite a victory just to be surviving and staying somewhat sane. Something about the way this song breathes and slowly churns and grows brought to mind embers in a dying fire.
Can't Say I've Missed You
Last year following the death of my father, I was completely blindsided by some very scary and severe feelings of depression that I hadn't felt since I was a teenager. The "you" in this song is that very specific emotion. When I started feeling it coming around again, it was almost like getting a visit from an old friend that I had a falling out with, someone I hadn't seen in a while but whom I still recognized immediately. This song offered me the opportunity to say some things that needed to be said, but as an observer without any judgment.
Celestial Transmission
This was a piece I wrote for classical guitar as part of a larger suite of classical guitar pieces, and believe it or not, it was recorded on classical guitar. We liked it well enough straight, but when it came time to sequence the album we started playing with some ideas in the studio and began reworking this one in a much more cosmic way. Lewis (Pesacov –the producer) really gave me so much new insight on effects processing and all the possibilities throughout our work together and this was just one example.
Olha o Sol Que Vai Nascendo
This is a fantastic medicine song written by Mariana Root, an amazing sound healer, singer and musician from Portugal. Over the past several years, I've sung this song myself perhaps hundreds of times in similar circles and it has always had the most healing and calming effect on the room. Lyrically, it is a song of gratitude to the elements, to nature, and to all the nature spirits and guardians. Singing with me is the wonderful Nicole LaLiberte, a very dear friend and actress most known for her iconic character Darya in the most recent Twin Peaks series.
Goodnight
I am quite sure I began writing "Goodnight" some years ago after hearing Leonard Cohen's You Want it Darker album, it had such an impact on me. I got very insecure while recording this song because it made me feel uncomfortably vulnerable to express these feelings in such a direct way. I had mentioned to Lewis the producer that it felt overly sentimental and maybe we should leave it off the record. He paused and said "I think it's bold."
A Quiet Place
In shamanic work and plant medicine, in my experience, there's a brief period of time when we may find ourselves "in between worlds." When we're stepping away from the physical reality and entering an entirely different consciousness, it can be a bit of a strange transition, sometimes beautiful, sometimes spooky and weird. This song is a bit of a soundtrack to that passage.
Bridge of Fire
A song about the very delicate veil between the physical world and the spirit world. And how death is just a transition, but it is not the end. I did enjoy going a bit back to my goth roots for this one…
May it Be So
A favorite phrase between myself and a very close friend and mentor. And another bit of studio wizardry with Lewis, who helped us achieve these beautiful results with some new ideas for processing my guitar that I would've never expected. This is a song of hope, it's a meditation and a prayer. Whatever you wish for, may it be so.
Delicate Waltz of Shadows
In my most perfect scenario of healing, I can move past the pain of lost love and be able to appreciate the beauty of the memory of that person, who they once were to me, and the feelings we shared, without blame, judgment, regret, etc. For me, it was an experiment in being more observational. Stating "what is" without a judgment, an attachment–I'm not good at expressing how I feel all the time, and I was surprised at how effortlessly these words came through.
Sirenita Bobinsana
This song was written and originally sung by a wonderful Peruvian songwriter Artur Mena. The song is about the medicine plant Bobinsana, a beautiful flower that grows along the Amazon. The spirit of this plant is sometimes personified in local myth as a "sirenita" or "little mermaid." The song is calling upon Her for cleansing and healing. It's a sweet lullaby.
We Will Find the Light
Again, Lewis and I began experimenting with granular processing for some of the guitar I had written, and in this song, we also worked with some of Henrik's cello parts and some of the pump organ as well, to arrange this expansive track. For me, this song sums up the beauty and the pain, the sadness and the joy, the feelings of being beat down and the exultation of being lifted up, all those things that make us human. The vulnerability and the strength. All the things we face in our healing process, all the things we face in making it through each day – it's a celebration and a tribute.
— —
— — — —
? © Joelle Hannah
:: Stream Aarktica ::
---