Middlesbrough-based indie singer/songwriter Joe Ramsey continues to impress with his genuine, raw song "The Hardest Part."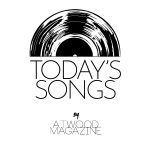 Stream: "The Hardest Part" – Joe Ramsey
[soundcloud url="https://api.soundcloud.com/tracks/793096024″ params="color=ff5500&auto_play=true&visual=true&hide_related=false&show_comments=true&show_user=true&show_reposts=false" width="100%" height="300″ iframe="true" /]




---
They say that true creativity comes from within, and in the case of Middlesborough-based indie-folk singer-songwriter Joe Ramsey, it's clear that he has it in droves. Inspired by genuine article, artists that walked their own path, such as Liam Gallagher, Ben Howard and John Mayer, Joe's distinctive artistic voice coalesces with his keen affinity for personable storytelling.
His songwriting fully embraces his ability to write deeply personal songs, whilst maintaining a firm level of relatability with his ever-expanding audience whom naturally connect with his humble and down-to-earth approach to each release. The approach in 2020 appears to be releasing singles that perform at the same calibre as his inspirations greatest hits; carrying the emphatic power to stand on it's own, whilst salubriously acting as another chapter in his unfolding and cohesive musical story.
"Fork in the Road" from earlier this year set a high standard, broadening his musical horizons by exploring the more indie-rock nuances of his sound. Triumphantly executing a stadium-sized sound without straying too far from his more tender roots, Ramsey takes a step back from the indie anthemia, returning to folkier climbs on "The Hardest Part."
With much of his lyricism rooted in major life events, "The Hardest Part" is no different. Striking an emotive chord without touching on the personal path that lead to his side of the story, Ramsey spins a yarn on how something new in your life can sometimes feel like an insurmountable challenge, and offers a message of inspiration in that running from it is the last thing you should do in response. Whether it's a new job, a new relationship, or perhaps a coincidentally-timed new way of life, this song will be there reignite your spark.
It wasn't until his early 20s that he fell in love with songwriting, and with the start of his musical career not long in the rearview mirror, expect even bigger things from Joe Ramsey, 2020 and beyond.
— —
— — — —
? © 2020
:: Today's Song(s) ::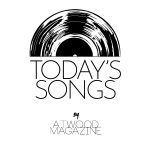 ---
:: Stream Joe Ramsey ::