Hazlett dives into the wondrous depths of his heartfelt, hopeful, and hauntingly beautiful debut album 'Bloom Mountain,' a cathartic and captivating indie folk album that captures the intimacy and intensity of inner reckoning and personal growth.
for fans of Hozier, Bon Iver, Novo Amor, Tom Odell
Stream: "Tell Me What You Dream About" – Hazlett
---
I was thinking about my own personal growth as a human being and how I've done a lot of it since moving away from home. I wanted to make a place where people felt that same feeling.
Our journey of self-discovery is forever incomplete and never-ending, but every day, with hope, we get a little bit closer to not only understanding who we are, but also being the person we want to be in this life. Most of the time, that process goes so slowly, that we don't even notice it – you seldom see or feel your own change on a daily basis – but every now and then, a milestone or event comes along and shows US just how much we've grown, and just how different we are from who we once were.
Hazlett's debut album is one such example of that kind of self-reflective trigger, and it works both for artist and audience alike: The singer/songwriter's music has always hit close to home, and his first full-length takes that visceral connection to new, soul-stirring heights. Heartfelt, hopeful, and hauntingly beautiful, Bloom Mountain is a captivating indie folk reverie capturing the intimacy and intensity of inner reckoning and personal growth. It's raw vulnerability manifest in ten inspiring and empowering songs – an unapologetically human, seductive and soothing record that instantly gets under the skin.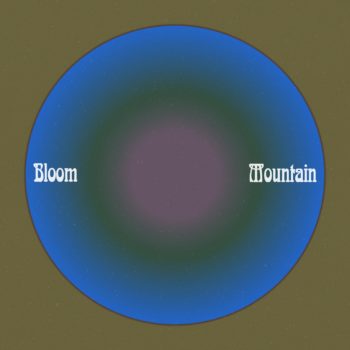 Cozy face, summer stole
But the pen on the paper was more
Than you bargained for
Token haze, played the role
Not to kill everything
But to scare you from being more
All we wanna do
Is turn around the car for you
Bury how you're feeling now
Tell me what you dream about
Oh for all the money
Tell me what you dream about
Oh since there's honey
Tell me what you dream about
Released January 13, via BLNK Music / Nettwerk Music Group, Bloom Mountain is years in the making and well worth the wait. A two-time Atwood Magazine Editor's Pick, Hazlett is the musical moniker for Australian singer/songwriter Mitchell Grant, who for six long years has been stunning listeners around the globe with his intimate and ethereal songs (2016's debut single "Lowdown, Lay It On" remains as stunning today as it was upon its initial release).
Based in Stockholm, Sweden (where he founded his solo project with his close friend and producer Freddy Alexander), Hazlett has carved out a powerful niche for himself in the alternative / indie folk realm. "Tormented yet seeking balance, raw yet longing for finesse, Hazlett's songs strive for understanding from both within the self and the world around," Atwood Magazine wrote of the artist's sophomore EP, 2020's Thundering Hopes, going on to call it "an achingly intimate collection of songs full of stirring depth and electric emotion [that] sees Hazlett rise with a fresh, revitalizing breath of musical self-discovery."
The past two years have seen Hazlett plunge even deeper into his own heart-wrenchingly vulnerable depths. Bloom Mountain arrives in the wake of September's Oh Downhill, an EP whose five tracks serve as Side A of the album. Writing about these songs back in September, Atwood Magazine praised Oh Downhill as "a cathartic hug of warm, richly radiant" music and an "achingly intimate start to a profound, moving journey of self-discovery and transformation."
And that was just the first half.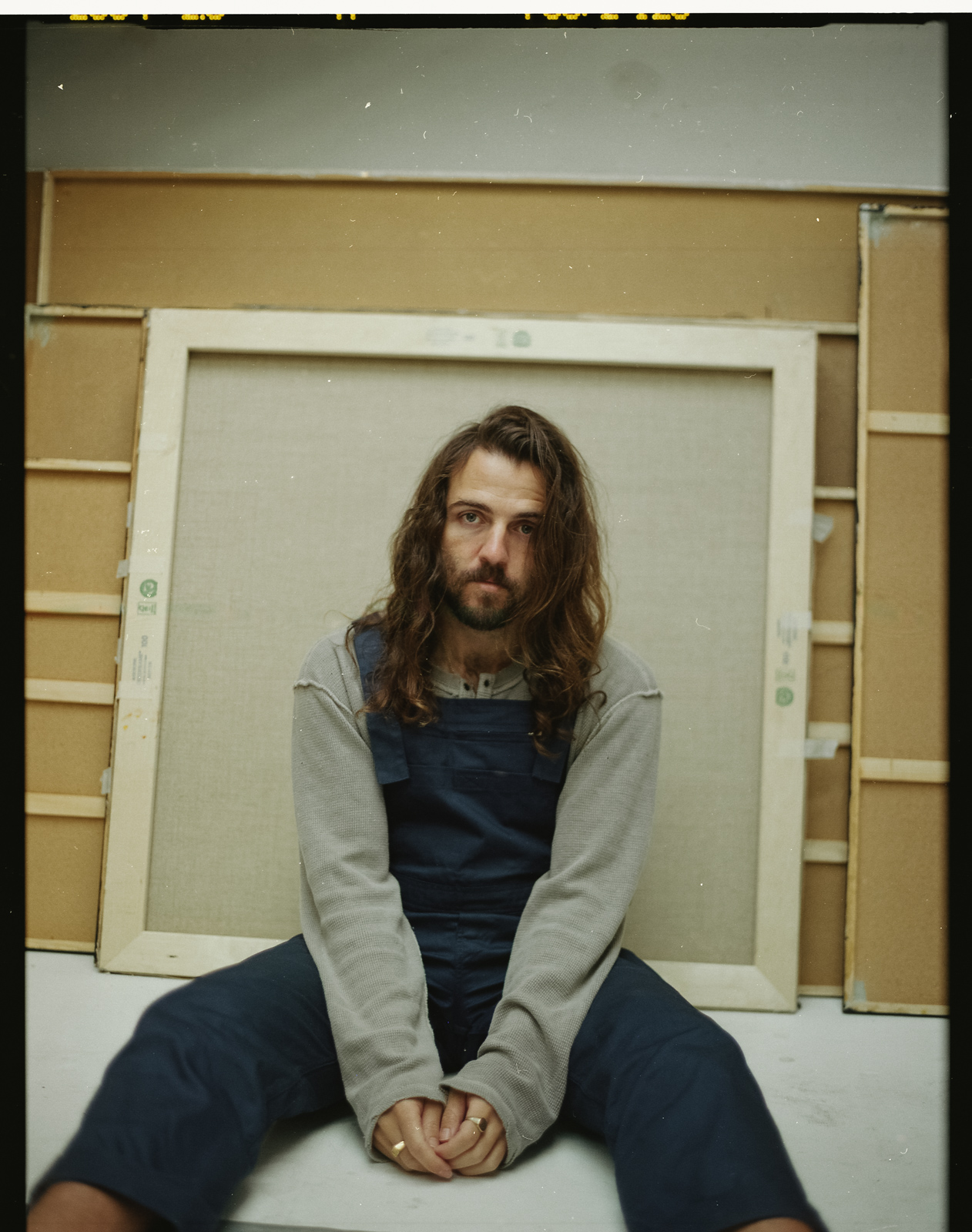 For Hazlett, this LP truly is a long time coming.
"The story is that I was disheartened, to be honest," he tells Atwood Magazine. "I felt like things were changing, but then my second EP (Thundering Hopes) came out as the pandemic took hold. Obviously, there was no live music and I felt like I couldn't just be shouting at clouds and pestering everyone on my social media about it with nothing physical for it to stand on. So, I decided to just pull the plug on that phase, bunker down with the time ahead, and hopefully write something… I've done some EPs and songs in the past, but it felt like it was the right time to dive into an album. The silver lining of all the solitude of the past couple of years means there was time to lock myself away and weave a journey from start to finish."
"I wanted it to come to me, to some extent," he recalls. "I had a few ideas, but for the most part I wanted that illusive artistic feeling to take hold and shape it. I knew I had time on my side to just create and see where it goes which is rare these days, so I wanted to really appreciate it. The vision took shape once 'Please Don't Be' came along in the writing process. It gave everything an identity and a common thread for everything to weave around."
"Please Don't Be" wound up being the first song released off this project, and it now holds a special place as the album's opening track. With its unapologetically heart heavy, love-torn lyrics, it certainly sets the scene for a collection of songs that delve deep into matters of the heart while asking open-ended questions of one's own identity, desires, ideals, and pursuits. In short, this song is both the palate cleanse Hazlett needed to shake off the weight of the past, and the first chapter to this new and exciting next phase of his artistry and musicianship.
"I have a soft spot towards 'Please Don't Be,'" Hazlett shares. "It wasn't until I stumbled into [this song] that Bloom Mountain took a direction. Every song stems from it. If the record was a solar system, 'Please Don't Be' is the sun that it all orbits around."
Bury the answers, burn all the proof
Fly by my feelings, land on your moon
I'm going back home to tell them the news
If all is so damn fair, why does
Somebody always lose?
Please don't be
In love with someone else…
Yes was the answer, love's not a game
If you're a contestant, he was the fame
I found a new tone you left your sage
To hell with my desires, they were the cage
– "Please Don't Be," Hazlett
---
Even though Hazlett has been releasing music for the better part of a decade, Bloom Mountain nevertheless feels like an introduction.
"I think there's something to putting out a full length album that really feels like you're announcing yourself," he reflects. "Like a passport stamp that says you've arrived. I'd say the first 2 EPs were me visiting the two ends of the spectrum I had in my head. One quite chill and acoustic, the next I tried polishing things and walking around the electronic world a little more. They both had moments of creative clarity, but this album is definitely me settling into myself personally and finding my feet musically."
He describes the album as one of warmth, hope, and wonder.  "I was thinking about my own personal growth as a human being and how I've done a lot of it since moving away from home. I wanted to make a place where people felt that same feeling. Even if you can't move away at least you can visit this album for a while and find yourself."
"I don't think I've ever been 100% happy with anything I've released, but this is the closest I've come," he adds. "It's me finding myself a little more. Showing my love for the little details where things all have a meaning visually, sonically, lyrically."
Hazlett spills his soul throughout Bloom Mountain's ten-track, 36-minute run. "Move like a typhoon, I'm just a flame. Smokey by nature, charmingly sane," the singer/songwriter softly croons in the aforementioned "Please Don't Be," a gentle electroacoustic soundscape slowly gathering strength around his smoldering, heartrending singing. "See golden empires, queens burning sage. Boys with their desires and hearts in a cage…" Thus begins his visceral and raw reckoning with love, with self-worth, and with the utter volatility of life itself.
"I wanted to be a little bit more, someone you see who you adore, but happy sleeping on your floor," he professes in the dazzlingly delicate "Even If It's Lonely," which he describes as an ode to platonic love – or as he calls it, "warm love." Hazlett grapples with jealousy and acceptance in the tender, sun-kissed "My Skin," inherently uplifting alt-folk song whose music fills the room with light, in spite of its darker themes. That Hazlett has found a way to balance sonic and thematic darkness and light within his music speaks to his talents as a songwriter, arranger, and performer, and it also speaks to the benefits of having so much time to hack away at one's art; the pandemic's height afforded many artists the kind of focus we rarely get in this ultra-connected Information Age.
And that's just one of the reasons audiences can happily, almost gleefully sing along to songs like "Everybody Hates Me," "Part Time Lovers," and "Oh Downhill" with their hearts on their sleeves and their faces pulled up in big music-induced smiles. "Oh downhill while I'm falling apart on a late night drive when I'm scared of the dark," Hazlett croons in the emotional chorus of "Oh Downhill," the moody and brooding title track to his September EP. "Makes no sense why I cared about you. Somewhere common sense is losing to the army. When they don't stick together, I give in to my temper…"
One thing to look out for in any album, but especially a debut, is a strong back half – and in this instance, it is more than fair to say that Bloom Mountain saves many of its best songs for last. "Hesitate," featuring Austrian singer/songwriter and fellow Nettwerk Music Group labelmate OSKA (who released her own debut album in June of last year), is as intimate and aching as they come, with a story of heartbreak and separation coming to life through spine-chilling vocal harmonies and a cinematic, yet gentle, backdrop.
Sad summer on the loose, bad luck for me and you
Another heavy nightmare to the list repairs
we never made
We carry baggage well, nobody heard the hell
That's behind the closed doors
That we painted because
We stayed the same
We don't talk like we used to
Might hate me now But hear me out
Hey, I only wanna know if I should move out or stay
Whatever I did, just say what you need to say
Nothing is wrong when nobody's earned the blame
If this is the end then why do we hesitate
– "Hesitate," Hazlett
---
While its preceding track dwells in a more mournful state, the buoyant and bustling "Tell Me What You Dream About" brings with it a rush of intoxicating effervescent energy. Hazlett sings a sweet melody over a driving, relentless rhythm and glistening guitars that fill his surrounding space with light. It's an easy highlight as Bloom Mountain nears its end, and a personal favorite for the artist as well. "They all have meaning to me and occupy a special time and place, but one moment I like is, 'All we wanna do, is turn around the car for you. Bury how you're feeling now, tell me what you dream about,' from 'Tell Me What You Dream About,'" he explains. "A gentle reminder to not get weighed down in the things that you can't control and keep the main thing the main thing."
Bloom Mountain concludes on an epic, expansive high with "To Sleep in a King Alone," a moving song whose passionate lyrics harken back to the pandemic-induced state of isolation, longing, and loneliness so may of us experienced over these past few years. "Slowing down to live in a strobe light, hard time to sleep in a king alone," Hazlett sings at the outset. "Solitude is harder the third time, on my, oh my, here we go…"
Long winded heart of the long bride
Going back to traveling parts unknown
Dreamer you're growing a wild side
Tongue tied golden undertone
What a lonely place to be
Nothing was the same
When all we used to need
Is home but not this way
And I don't know if we're better now
But at least we're all missing out
And we knew we'd all be sad
didn't know it'd hurt this bad
Emotional though this song may be, Hazlett turns this finale into something of a redemption – rising slowly and with charismatic charm. The result is a conclusion that feels like something of a healthy cleanse, thanks both to the artist's poetry and his sun-soaked musical performance.
Self helping till you're a mess now
White lies are living on pedestals
God damn I don't even know how
Oh my oh i'll see you soon
Healer taught the art of the dress down
Shy heart beaming a light so for you
Trouble talking in new sounds
Old soul sweet thing always knew
---
Bloom Mountain is the endlessly alluring cathartic seduction we need to feel refreshed, renewed, reinvigorated, and revitalized.
Hazlett has succeeded in making a debut album that continuously inspires and enchants, all while igniting a flame deep down inside. Wherever you are in your own journey of self-discovery, let these songs be the soundtrack to your pause, and let them help you recognize where you are, who you are now, and how far you've come. Let them be a reminder that this adventure we're all on is full of surprises, twists and turns, ups and downs; and that, as corny as it sounds, wherever we are today is exactly where we're supposed to be.
Music isn't always this empowering, but Hazlett's album is its own form of therapeutic self-help.
"I honestly hope that listeners find themselves in it," he shares. "I mean that. I've been saying as much as I wrote it for myself, I also wanted to leave enough space for people to hear themselves in certain moments. And if there's any takeaway I've had, I think it's my relationship with time. Things that mean something to you take time."
Experience the full record via our below stream, and peek inside Hazlett's Bloom Mountain with Atwood Magazine as the artist goes track-by-track through the music and lyrics of his debut album!
— —
Stream: 'Bloom Mountain' – Hazlett
:: Inside Bloom Mountain ::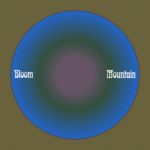 — —
PLEASE DON'T BE
This song has so much underlying sentimental meaning to me that isn't in the lyrics. Because writing this it was the first time in a long time that I didn't hold back, and I wasn't afraid of my voice being too loud and imperfect. The energy of it became the blueprint for the whole entire album.
EVEN IF IT'S LONELY
Moving overseas is a lonely endeavour especially if you're not an outgoing person. You miss the close people you grow up with that notice subtle energy shifts. It's not about romantic love but some kind of platonic love, which I started calling "warm love". It all really came together though because of an unplanned voice memo that my friend Ellen sent to me one night. It was after the song was already mixed and mastered but I knew I had to find space for it.
MY SKIN
Jealousy is an ugly emotion but it's also a really raw and honest one. I dabbled in it a little bit on this track. Thinking back on just how hurt you can become when the little things are no longer yours. It took a long time to get this one right and it wasn't until I rewrote all the lyrics in a bit of a meltdown one night that it took a darker honest turn that it needed.
EVERYBODY HATES ME
The past couple years left me with a lot of time where it was just me and my thoughts. The solitude became unbearable, I would read into the silence or any change in communication with friends back home or even just acquaintances. I never wanted to name the track this, but it became too honest and accurate that nothing else suited it. It used to stick out like a sore thumb for me until the full album came together and it became a pivotal part in the whole story.
SKELETONS
One of my favourite personal moments on the record. It's about the precious friends we have where even when you know something is going on with them, they'll still reply with "I'm fine". They are usually the ones that help everyone else, so this was an ode to let them know that people are there for them too.
OH DOWNHILL
This one came out of nowhere. Was just a late-night guitar picking mumble but it became something memorable for me. An amalgamation of analysing moments and trying to figure out why we run back to the familiar, even if it no longer serves us anymore.
PART TIME LOVERS
A bit of a wrestle in my head this one. I think we've been conditioned to think that when some kind of magic happens it's a sign to cling onto for dear life. But sometimes those magical moments are just moments. Beautiful and life altering but still reserved for a certain place in time. Not in a sad way – but instead with some kind of fondness and apt acknowledgment. 
HESITATE 
I've always been somewhat wary of duets. However, with the whole album dancing between my own specific memories and common threads for other people to pull, it felt like there needed to be another moment where it's not just me. In my head it was never a song written about a couple; I just wanted a song where two people are reflecting on their own private memories and then you catch glimpses of how similar we all are at times.
TELL ME WHAT YOU DREAM ABOUT
A favourite moment of mine. The song came out of a time when I just couldn't shake negative thinking and sweating the small stuff. I wrote it from the perspective of my future me. Cheering me on, saying how proud they are of all that's happened to be here and that everything is going to be okay.
TO SLEEP IN A KING ALONE
I never wanted to write a song about the pandemic but seeing as it was such a big part of life, this one kind of just happened. It was such a strange and frankly shitty time, but I was trying to take solace in the fact that for as bad as it is at least we're in it together.
— —
— — — —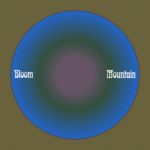 ? © Olof Grind
:: Stream Hazlett ::
---