A burst of impassioned indie rock energy radiating through a smoky, emotional haze, Joana Serrat's new single "Pictures" stings in all the right ways.
Stream: "Pictures" – Joana Serrat
---
An burst of impassioned indie rock energy radiating through a smoky, emotional haze, Joana Serrat's new single stings in all the right ways. A visceral and poignant moment of reflection, "Pictures" gives us pause to recenter ourselves and consider: What's real, what's fake, and what really matters.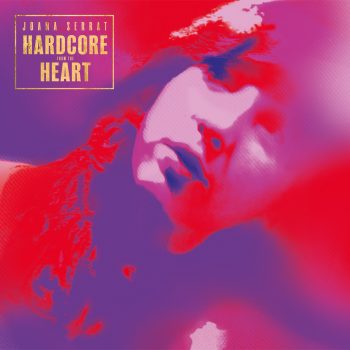 Always waiting for perfection
And perfection never comes
We hardly have a picture of the two of us
Guilt is all I feel for hiding
Hiding me from myself
You should've kept your promise
The promise we both took at Jarry Park
Atwood Magazine is proud to be premiering the music video for "Pictures," Joana Serrat's recently released first song since 2017 – and the lead single off her upcoming fifth album, Hardcore from the Heart, out June 11 via Great Canyon Records / Loose Music. An immersive wave of heavy sound laced with stinging feeling, "Pictures" is a refreshing and mature offering from the Spanish singer/songwriter, whose fourth album – 2017's Dripping Springs – received acclaim throughout the folk world; Folk Radio UK praised the record for inhabiting a "Dream Americana" sound that was at once ethereal, yet grounded.
"Pictures" seems to continue in this sonic direction, with a wash of effected electric guitars further muddying the space between Americana, folk, indie rock, and whatever else one might find out in the "desert." Recorded at Redwood Studio in Denton, Texas with engineer and producer Ted Young (Kurt Vile, Sonic Youth), Hardcore from the Heart is described as a record of intense upheaval: One that "starts with loss and ends with acceptance of the impossibility of achieving an ideal life, examining the imbalance that exists between the life lived and the ideal sought."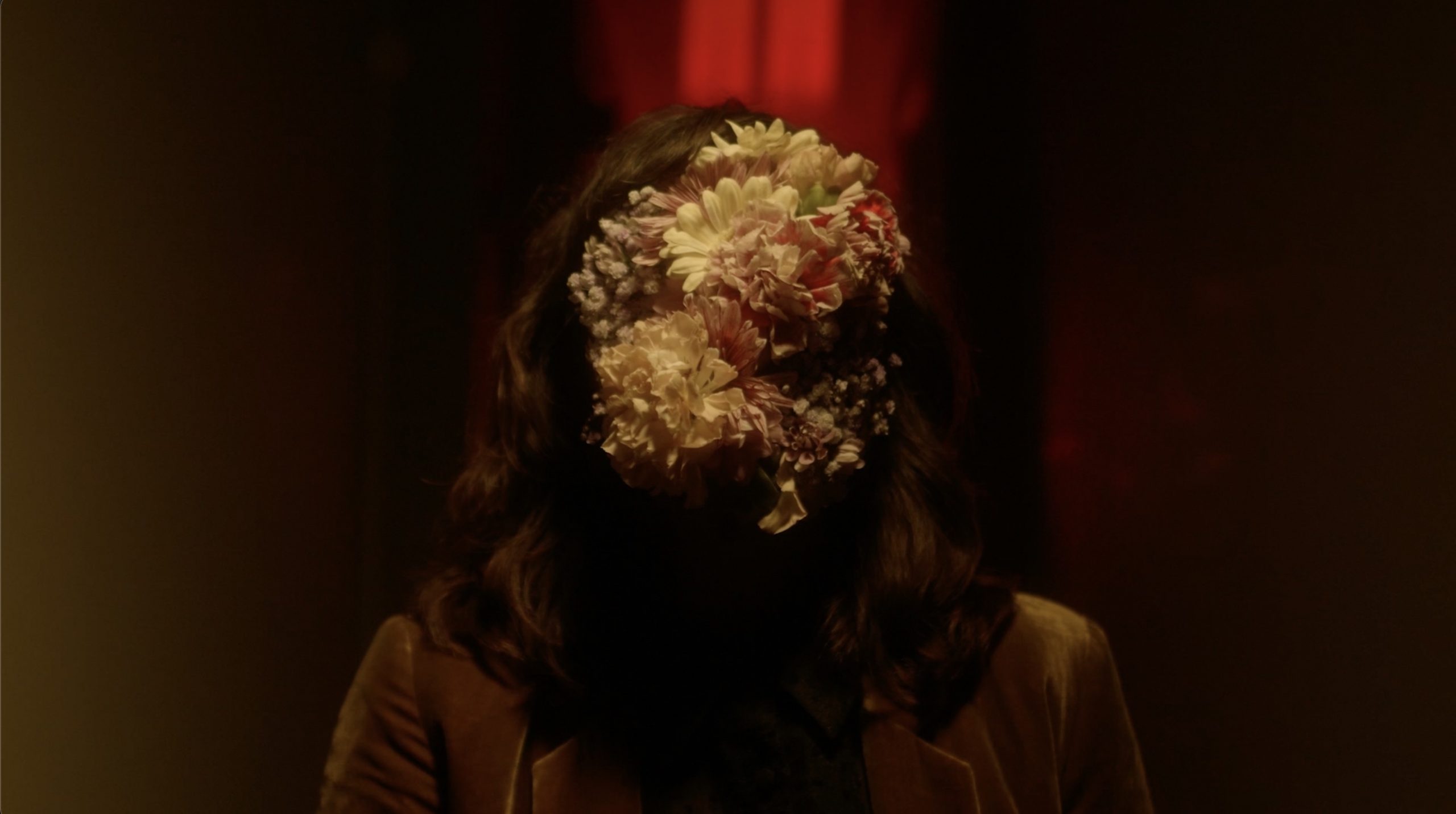 For Serrat, "Pictures" is a faithful introduction not only to the album's personal sentiments, but also its rich sound. "'Pictures' talks about disillusion and the failure of communication," she tells Atwood Magazine. "It's also a reminder of the amount of time we stupidly waste on trivial details. That idea of 'perfection never comes' is that you are better off just living your life because things can always go wrong. Tables turn in the blink of an eye. So putting off things while waiting for the right time to do them kills me."
Serrat rises in a chorus full of dynamic electric guitar riffs and punching drums, but it's her lilting voice – a kind of smokescreen a top the fire of these instruments – that commands attention and quiet from her listeners:
Why didn't you take me?
Why did you need me to prove?
I always believed in you
And I believed our love was pure
"The song takes place in Montréal and it's about a broken promise," Serrat adds. "It was inspired by the fact I didn't let myself be angry with that disappointment. I built a wall and let my frustration and sadness grow in this space but never expressed it. That took a toll on me and by the time I realized it, it was too late."
Both naïve and foolishly in love
Gazing the sunset before you part
We were blooming, then fading out with the light
That's when the fall out starts
Distance now surrounds us
You're trying hard to keep me here
I wanna hang on to the life you spread
But death's where I belong
Bringing us up-close and personal with the artist, the "Pictures" music video highlights a sense of solitude; the lyrics' story of introspection and self-reflection is channeled through an experience of isolation, and all the thoughts that creep up on us when we're alone. Serrat notes how for her, this enhances the song's already strong themes.
"The directors of the video, Roger Mitjans and Alex Trullàs, came up with this idea of using flowers as a symbol of the relationship and also as a metaphor. The flower mask represents the idealisation of the relationship as well as the idealisation of my partner. The whole video represents that space that I locked myself in where my sadness grew and the failure of communication took place."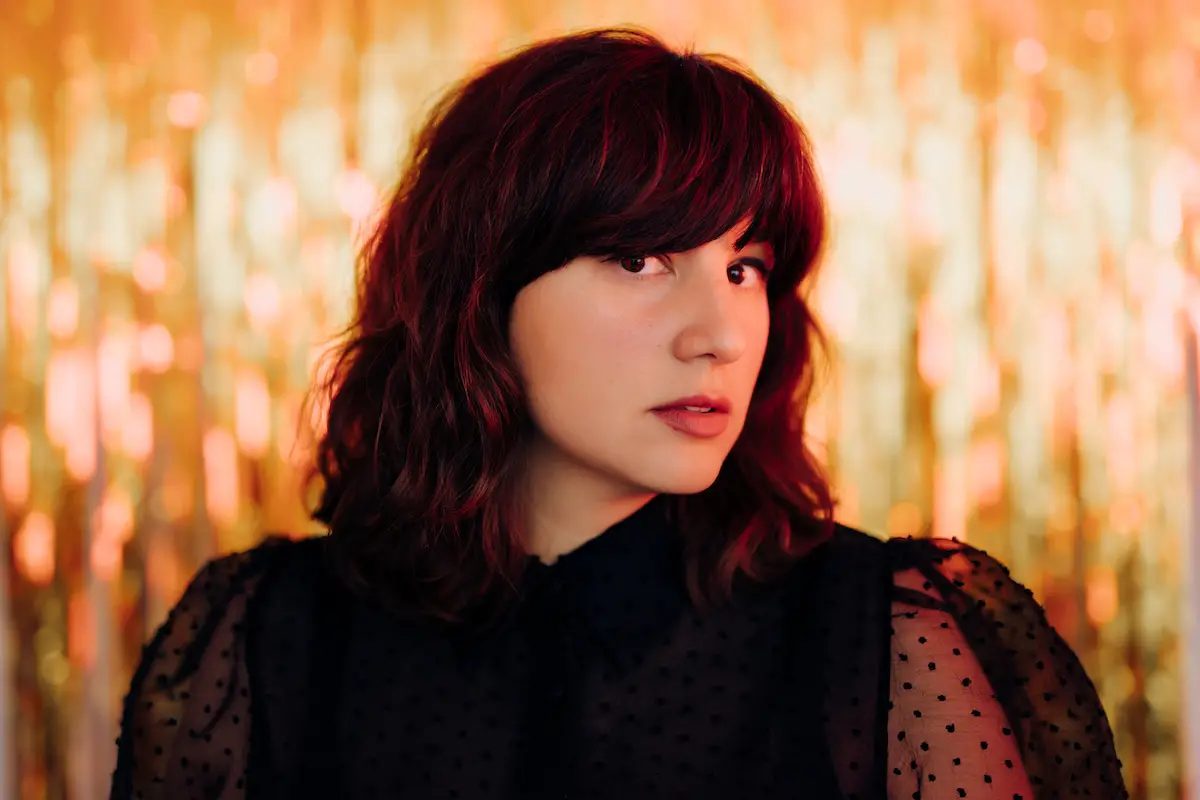 Whether you're in it for the emotional reckoning or for the fiery indie rock fervor, Joana Serrat has certainly made a strong entrance after 3.5 years, returning with a song that pushes its audience to connect with our deeper selves while filling the airwaves with gorgeous melody and a simply stunning level of energy.
Stream "Pictures" exclusively on Atwood Magazine, and stay tuned for Joana Serrat's fifth album Hardcore from the Heart, out June 11, 2021!
Why didn't you take me?
Why did you need me to prove?
I always believed in you
And I believed our love was pure
— —
Stream: "Pictures" – Joana Serrat
— — — —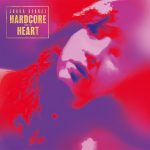 ? © Andrea Font
:: Stream Joana Serrat ::
---