Atwood Magazine is excited to share our Editor's Picks column, written and curated by Editor-in-Chief Mitch Mosk. Every week, Mitch will share a collection of songs, albums, and artists who have caught his ears, eyes, and heart. There is so much incredible music out there just waiting to be heard, and all it takes from us is an open mind and a willingness to listen. Through our Editor's Picks, we hope to shine a light on our own music discoveries and showcase a diverse array of new and recent releases. This week's Editor's Picks features Marsicans, The Suitcase Junket, Kyle Dion, The Head and the Heart, Gold Spectacles, and Gang of Youths!
— —
Marsicans' latest single "Your Eyes" is a definitive and easily relatable quarter-life crisis moment. "Well the years just pass, and everyone I know is growing up and old so fast," sings lead vocalist James Newbigging in an emphatic introduction. "Am I the only one who wants to make this feeling last? Does everybody think I'm crazy?" What at first seems like a critique of friends, family, and everyone else around them quickly turns inward as Marsicans explore insecurity, instability, and anxiety toward the future. Their problem isn't with other peoples' schedules and plans; rather, it's with their own lack of direction. As catchy as it is deeply vulnerable, "Your Eyes" is a truly great song:
Well a year's passed by
And everyone has fallen into all these 9 to 5s
They're changing and they're rearranging all parts of their lives
While all my plans are blurred and hazy.
I'll try to convince myself
That I am not overwhelmed
For those of us who aren't quite ready to grow up yet, "Your Eyes" is absolutely invigorating. It's an anthem of youth and freedom; of holding onto our younger days and their lack of accountability or responsibility. A slew of guitars come to a crashing crescendo as Marsicans cry out in an impassioned chorus:
I can't (seem to) get myself together
And I'll regret it (all if) things don't look better
In your eyes, in your eyes.
As much as musicians joke about their careers not being the same as "real jobs," in a sense it's completely true: Touring artists live on the road, traveling weeks and months at a time, living alternate lives compared to folks with forty-hour work weeks. As a band on their way to making it big, Marsicans are on the outside of "normal" life looking in, and on "Your Eyes" they not only express a fear of settling down, but also a deeper sense that they're not ready or able to conform to the world their friends are living every day.
All my friends 
Are running out of time to mess around and play pretend
Their paths are chosen and they know that they might never end
And soon they'll all be having babies.
So if I take the plunge
Try soaking up the scenery, hoping I'm a sponge
But notoriously porous I might get soaked up by the sun
And if I do you'll have to save me.
Ultimately, "Your Eyes" is as much an anthem of youth as it is one of alienation. Who knew the life of a musician could be as rewarding as it was unforgiving? Pursuing one's dreams always comes at a cost; for Marsicans, there's this realization that they're running in place, while those around them are moving on, finding security, and settling down. To many, that feeling can be more than just unsettling; it's absolutely terrifying.
And so, Marsicans sing it in a pop-friendly rock song, full of catchy licks and a singalong shouted chorus. With a refreshing alternative rock sound a la Young the Giant, this Leeds four-piece is destined to do great things — so here's to our youth: May it outlive us all. And here's to "Your Eyes"!
---
"Dandelion Crown"
The Suitcase Junket
This is my first time listening to Matt Lorenz and his one-man-band The Suitcase Junket, and I am absolutely smitten with his sound. The lead single off forthcoming sixth album Mean Dog, Trampoline (out April 5, 2019 via Signature Sounds), "Dandelion Crown" engages listeners with a raw blend of addiction and vulnerability, Americana blues and folk rock. Think The Lumineers meet The Black Keys in a coffeeshop. On his new album, The Suitcase Junket returns to that classic trope of the singer/songwriter with a story to tell:
ain't no potion strong enough
to exorcise her demons,
but that won't stop her trying
she's got piles of good reasons:
this heartbreak and that love lost,
new one every season.
dulls the edge, or so she says,
plus it's so damn pleasing.
Hailing from Amherst, Massachusetts, The Suitcase Junket's infectious rock warmth is reminiscent of Tom Petty with hints of Wilco, Lucero, and The Head and the Heart thrown in for good measure. "Dandelion Crown" tells a poignant tale of addiction, change, and losing grip as life spins out of control. The tension in Lorenz's voice grows until, overcome with emotion, he lets loose in a passion-driven chorus, howling "dandelion crown" like it's the mantra that might save his broken protagonist.
but once she's good and loaded
she can ease away in the old days,
memories of good times,
unrestricted, wild, weird ways
and how the golden light would
linger long after it should fade,
hanging on to her Adonis
shining in a fresh made
dandelion crown…
Maybe we're all wearing a dandelion crown of some sort – we, who were once starry-eyed, but have long since lost our way. Lorenz sings in such a ways as to draw us both to the narrator and the subject. A sense of brokenness looming, The Suitcase Junket implores us to join in his heartfelt, somber reverie: We can't save them all, but we can remember them for who they were, rather than who they turned out to be.
"Dandelion Crown" is irrefutably bittersweet, but The Suitcase Junket's execution is absolutely flawless and this song, as much as it hurts, is pure gold.
---
Taken from Kyle Dion's recently-released debut album SUGA, "Brown" is a sultry and immersive moment of intimacy and desire. "I can't live without my brown," sings the R&B singer/songwriter in a breathtakingly high, full falsetto. "Fills me up with just the right amount. Easy on the soul, my brown."
A love song jumping from the pool, to the bedroom, to the car, and back to the bedroom again, "Brown" delights with Dion's ability to so perfectly capture the sensation of infatuation. His lyrics depict a helpless devotion to another soul – that kind of physical, emotional pull caused not by two bodies or minds alone, but by two souls intertwined.
By the pool
There's a lot of pretty girls
But all I see is you
Laying there
Taking up all of the sun
Save some for me
I know there's more layers to rip off you
Grab a towel and meet me in the house
Dripping chocolate all over the bedroom
Drowning in your softly spoken sounds
Lust and longing have seldom been far apart, but they've never felt closer in "Brown," as Dion croons a soft and cool ode to his special someone. His high vocals and dripping instrumental flourishes liken this work to The Weeknd and Gallant, but a listen to SUGA in full shows Kyle Dion to be his own artist with his own set of musical principles. "Brown" is just one hedonist-friendly, utterly indulgent side to the multi-faceted artist – a side I, for one, plan to get to know a lot better in the coming months. I can't live without this "Brown."
---
"Missed Connection"
The Head and the Heart
The Head And The Heart have always followed their own path, charting an inimitable course in-between folk and rock that, since their debut, has remained theirs and theirs alone. However, this isn't to say the band themselves can't change: With founding member Josiah Johnson out, Matt Gervais stepping in, and keyboardist Kenny Hensley rejoining the group, "Missed Connection" feels like a brand new phase for a band whose music has always felt so rife with turbulence, whilst full of life.
If I never come through
Yes it haunts me
Sunny days I'd miss you
Yes it haunts me
"Missed Connection" leans into rock in a way that The Head and the Heart have never truly done before. The beat-driven track finds drummer Tyler Williams taking a lead role in the song's movement, pushing the music forward with steady precision. A vocal flurry of la's add harmonic guidance and emotive strife as Jonathan Russell sings his head and heart out, wondering aloud about serendipity and the ways our lives can suddenly change – or not:
Don't tell me I lost a step
Criss-crossed in the wrong direction
Found myself in a conversation
From a missed connection
Standing there in a purple dress
Point my eyes in the right direction
Find myself in a conversation
From a missed connection
While according to Tyler Williams, "Missed Connection" began as Russell reminiscing on how he met his girlfriend, the song ultimately feels like a powerful reflection on where The Head and the Heart are as individuals, and as a band. The phrase, "If I never come through," transforms from an insecure hesitation into a surefooted resolution as ultimately, the narrator – and, one would hope, the band – rediscover themselves and ride gracefully into this next chapter.
---
"Origami Lover"
Gold Spectacles
An intimate outpouring from a heavy heart, "Origami Lover" finds London baroque pop duo Gold Spectacles capturing one of the hardest things we do in this game for two: Balancing love with trust. Full with a flute solo and lush with the rich sound of the Mellotron, the song is Gold Specacles' ode to bad lovers: The ones we keep around, despite their narcissistic tendencies and the many errors in their ways. "I wonder if my friend are thinking I'm blind," sings the group's female vocalist (Gold Spectacles have yet to reveal their identities, but they describe themselves as a producer and songwriter duo). "I look the other way for you time after time."
Insecurity and ire build into a flood of unstoppable emotion in the chorus:
You're an origami lover
You just keep on folding
And I just keep on holding out for you
An origami lover
There's no doubt about it
I just keep on holding out for you
Origami lover
Gold Spectacles call out their "Origami Lover" for otherwise unforgivable acts of selfishness, yet nothing in this song suggests the narrator is over this person for good. "Am I out of love or out of line?" she asks in the second verse, searching for a way to balance this romantic turmoil.
While Gold Spectacles' lyrics depict a fraught relationship, their music strikes a perfect balance: Airy and light, yet so full of sound (with an exciting, out-of-the-ordinary array of instruments), "Origami Lover" is an enthralling, uplifting aroma of sound.
---
"What Can I Do If the Fire Goes Out?"
Gang of Youths
Gang of Youths' "What Can I Do If the Fire Goes Out?" deserves multiple listens, if only to bask in the song's introductory onslaught of raucous urgency. Taken from the band's sophomore album, 2017's Go Farther in Lightness, "What Can I Do If the Fire Goes Out?" only just hit my ears for the first time last week with the release of a radio edit, and I've been making up for lost time by keeping the song on tight rotation.
Ecstatic guitars churn and rage as lead singer Dave Le'aupepe calls into a bleak darkness, his voice taught and weary like he's on his last legs – and yet, still so full of fire.
This is the sound of a soul in tune
To a savage desire for a soul made new
It's a savage desire for a soul untamed
A definitive cry in the present age
"I want to make the most hopeful, life-affirming music possible," Le'aupepe shared in the band's 2017 press release. "We want listeners to feel affirmed, to feel hopeful, and feel more. That's the most important thing we want to accomplish."
To these ends, Gang of Youths' song injects light into darkness: It's a spark of hope and promise, rising like the raging current of electric guitars the lead the song. The lyrics find a narrator at his wit's end, exasperated and trying to either stay on track or get back on track. The narrator seems to have outgrown his youthful wandering and aimlessness: In trading up for better things, he's hoping it's not too late for him to have the life he wants. Is stability and security still attainable, or has he gone too far down a different path?
Do I throw my clothes in the fire?
Do I throw my hopes in the fire?
Do those things grow in the fire
Or burn just to keep me complying?
Can you still show me the way?
Can you still show me a light?
'Cause I was only a kid
When I fell and you tossed me aside, hey
What can I do if the fire goes out?
'Cause I don't know if I can live without
"What Can I Do If the Fire Goes Out?" is electrifyingly raw, and it feels as fresh today as it surely did two years ago. Whether you're a new acquaintance of Gang of Youths like me, or you're already a massive fan, I recommend diving headfirst into this song alongside the full album, Go Farther in Lightness: Layers of difficult questions and potent, thrilling music make for a memorable, provocative experience.
— — — —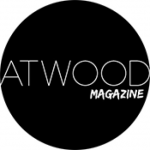 ---