James Smith wears his heart on his sleeve in "T-Shirts," an unrequited requiem to love ringing with devotion, vulnerability, and bittersweet acceptance of the end.
— —
Boxes full of years in empty rooms; the hardest thing is letting go of you…
How do you say goodbye to someone you still love? How do you let them go when you were never meant to part? Few pains resonate quite like the stinging sensation of lost love: They're called breakups because something beautiful is destroyed in the process. A connection deeper than the physical touch; an understanding purer than fact alone. James Smith wears his heart quite literally on his sleeve in "T-Shirts," an unrequited requiem to love ringing with devotion, vulnerability, and bittersweet acceptance of the end.
Maybe I can sail and stay float
maybe I could dive but I won't
'cause I can't face the tide alone
Sitting on the edge of windows
where we used to talk and you'd smoke
but now I'm up here on my own
Watch: "T-Shirts" (acoustic) – James Smith
---
Atwood Magazine is proud to be premiering the acoustic video for "T Shirts," James Smith's heartbreakingly pure breakup song. Signed to Virgin EMI Records, the 19-year-old singer/songwriter broke into the music scene this year with his viral single "Little Love," an emotional outpouring that has already eclipsed 1 million streams. After introducing his debut Little Love EP in June, Smith followed-up in July with "T-Shirts," releasing the song's acoustic version a week ago on August 15, 2018.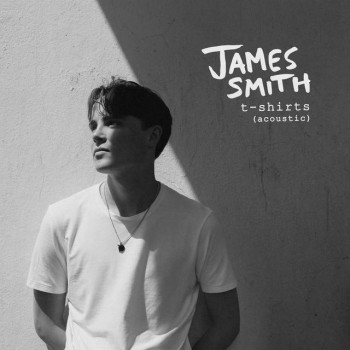 An intimate Ed Sheeran-level ballad aching with affection and warmth, "T-Shirts" is James Smith's breakout moment – a hit single that captures the full scope of heartbreak on both a universal and personal level. "'T-Shirts inspired by a break-up that neither of us wanted to happen," Smith recently told Atwood Magazine. "I was at the studio that day and we wrote the song within an hour or so."
So you can keep my t-shirts
for what its worth
they look better on you anyway
these old photos
ill keep them close
incase you want to see them again, someday
What is it about British singer/songwriters named James? Following in the footsteps of James Bay and James Arthur, James Smith has a supernatural way of capturing the depths of human experience in song. His breathtakingly sweet voice is nuanced and raw, delivering a range of powerful emotions as he sings his poignant closure.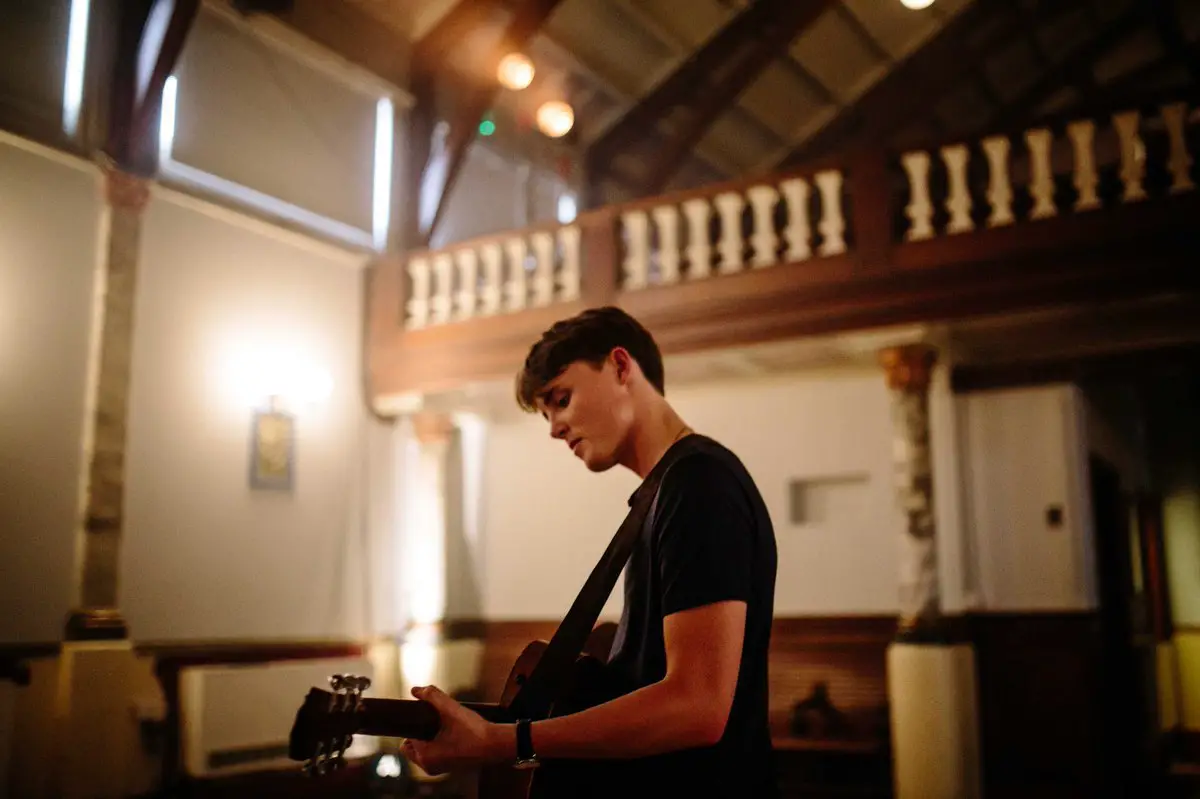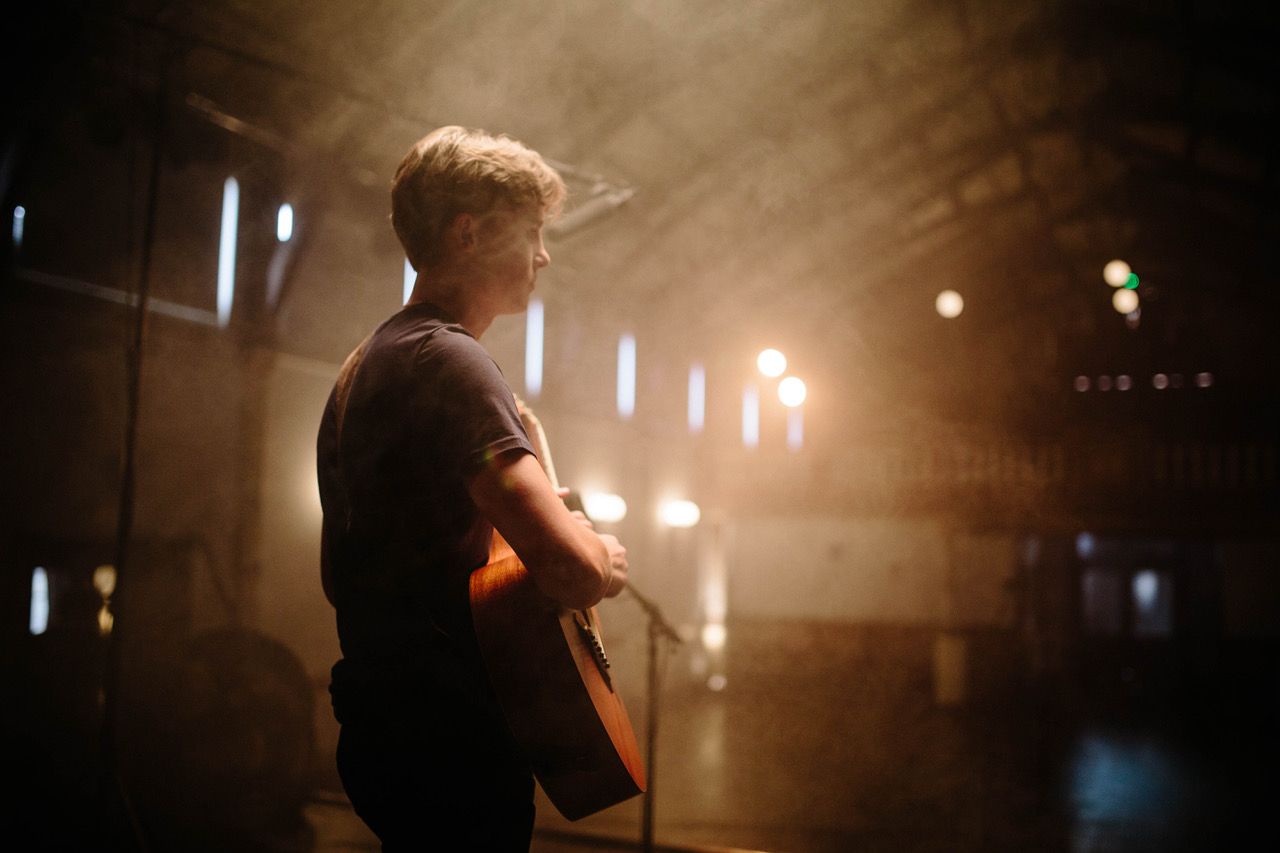 "This song matters to me as it was one of the first songs I wrote based on true events," Smith explains. "This record is a part of my maturity and a leap forward in my songwriting ability too. The original demo was acoustic so for me, this is the real version of the song. It feels a lot more real and personal."
"T-Shirts" hits home as Smith cherishes the love he had and the moments they shared – solemnly accepting his fate and opting to look back fondly on love. In letting his ex keep his t-shirt, Smith turns an otherwise innocuous piece of apparel into a lasting symbol of their relationship; a memento with deep emotional meaning.
For those of us who have loved and lost, "T-Shirts" is the perfect closure – a memorable and meaningful way to say goodbye. Meanwhile, a young emerging singer/songwriter is ready to say hello to the whole world. James Smith is the next great heartbreaker, a name we cannot wait to follow and fall for as he opens himself up through intimate song.
"I hope people will relate if they've been through a similar situation," Smith reflects. "I also hope that they can learn to stay on good terms with their ex partners. You loved them for a reason!" Stream James Smith's "T-Shirts" video exclusively on Atwood Magazine, and stay tuned for more from this talented, promising artist to watch!
— —
— — — —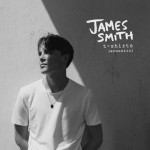 ? © 2018
:: Stream James Smith ::