Achingly visceral and undeniably loud, Sydney Sprague's debut album 'maybe i will see you at the end of the world' heralds the artist's ascent as a fresh, feverish, and unavoidable voice in the indie rock genre.
Stream: "object permanence" – Sydney Sprague
---
A stunning outpouring of intimate emotion and indie rock charm, Sydney Sprague's debut album is as turbulent and explosive as it is sweetly seductive. Achingly visceral and undeniably loud, maybe i will see you at the end of the world heralds Sprague's ascent as a fresh, feverish, and unavoidable voice in the very-much-alive indie rock genre.
I get lonely but I, I get used to it I
I get bored and I start some fires outside
I'm forgetful and it's not a problem
But if you're gone too long I will forget it
That this is real, I'm not positive
I can't see it, is it obvious?
Is object permanence real?
When I think of you I, I get angry and I
I see couples in love, I hope they die
I don't really, I'm not that violent
I just need someone around to hold me
Released February 26 via February 26 via Milan-based indie label Rude Records, maybe i will see you at the end of the world is an exhilarating, unrelenting debut album. Billed as a "punk rock Kacey Musgraves," 28-year-old Phoenix, Arizona resident Sydney Sprague has wasted no time in getting her music out over the past five months. 2020's "i refuse to die," "steve," and "staircase failure" each showcase another side of Sprague's ruthless, evocative, and lyrically up-front artistry: Big electric guitars and an even bigger voice lend Sprague an irrefutable spotlight that calls to mind a litany of rock and pop punk influences – from Hayley Williams to Avril Lavigne, and beyond.
Her latest singles "object permanence" and "quitter" further rounded out her dynamic and finessed artistry, with Atwood Magazine praising the former as "a new anthem for those struggling with long distance, isolation, and separation from their loved ones." A duet with fellow Phoenix singer/songwriter Danielle Durack, "object permanence" has quickly escalated the streaming charts since its January release, and appears poised to play a lead role in Sprague's breakout: A tight pop structure and driving kick-snare combination give the song an irresistibly intense allure. Throbbing bass and shimmering guitars make for a stunning soundscape that bolsters Sprague's voice; together with Durack's compelling harmonies, she lights up the airwaves with an emotive upheaval, questioning the validity not only of a long-distance relationship, but of a connection she once so dearly and deeply believed in.
And yet, it's just one in a series of ten songs that make maybe i will see you at the end of the world an utterly delectable indulgence. "It kinda feels like my whole life has led up to making this album," Sprague tells Atwood Magazine. "I've been writing songs for as long as I can remember, and I've released some EPs and singles before, but nothing I ever felt truly proud of. I spent the last ten or so years stuck in this endless loop of playing cover gigs in bars & restaurants around Phoenix. It was good practice and I was making a living, but I was so unhappy. I felt like I wasn't making any traction, and like I was going to run out of time before I had a chance to, so I started saving up and working as much as I could with a general goal of making a full-length album. I spent the later part of 2019 demo-ing out the songs at home which is something I had never done before. It took a lot of years of making songs that didn't fully feel like "me" to learn how to express my ideas and communicate them, and it was really important to me to go into the studio feeling like I was fully prepared. In January 2020 I drove to Seattle from Phoenix and spent the whole month at Hall of Justice with Sam Rosson making the album and I am truly madly in love with it."
"I've never had a consistent band, so I went into it with a vision of making something more stripped back that could be easily played live by myself solo or with one or two other people. But because I have so many talented friends, and we had so much time in the studio to play around with different ideas, it ended up being a whole ass production, with more of a full band sound."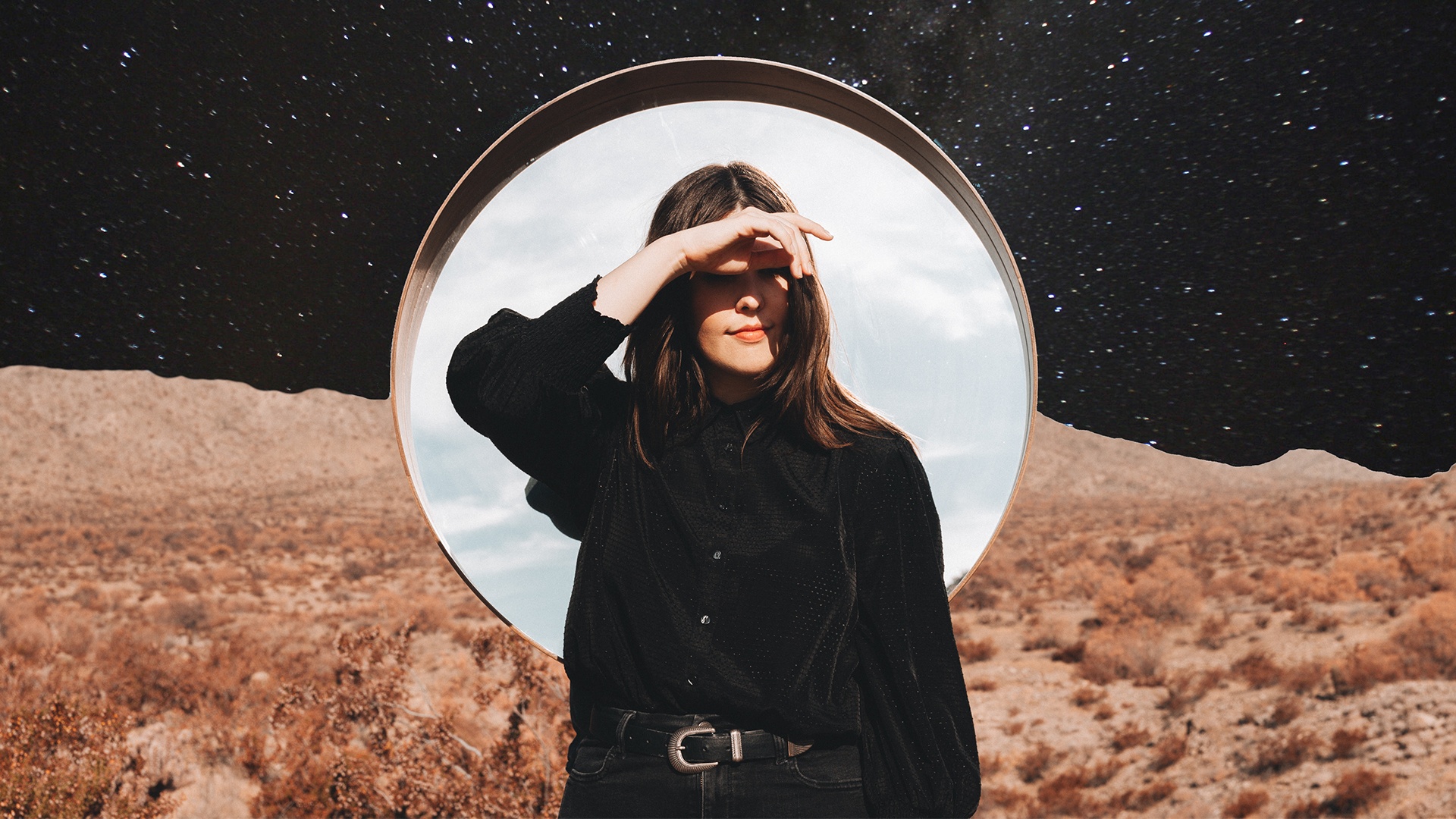 maybe i will see you at the end of the world introduces the world to an unapologetic artist willing to show strength through vulnerability and vice versa.
Sprague's poetic, down-to-earth lyricism conjures up relatable visions of romance and relationships, existential wanderings and deep personal reckonings and who we are and who we want to be.
"Lyrically it's pretty intensely vulnerable, so I think people will feel like they've read my diary when they hear it," Sprague reflects. "There's so much dynamic to it. It swings back and forth between upbeat hopefulness and deep, intimate sadness, which is a lot like the inside of my brain. There's a hint of all of my influences from all over the place in there, so hopefully it has a little bit of something for everyone. Unintentionally I think it covers a lot of what we've all been through in the last year, so I think it's coming out at a time when it can be therapeutic to listen to. It is for me, anyways.
A proud rock artist, Sprague cites a wide range of influences and inspirations that went into her own music.
"When I first started playing guitar, I was HEAVILY inspired by Avril Lavigne and more pop/rock female artists. I think that shaped a lot of my songwriting from the start, but I've gone through so many phases in what I listen to that all left a mark. I have a deep love for everything 90s, especially bubblegum pop and alternative rock & grunge. As I grew up I got into a lot of emo and pop punk, and then more indie, folk, and Americana. This album in particular was really inspired by Death Cab for Cutie. They were the main reason I was so dead set on making the album at Hall of Justice. I've always been obsessed with the way their earlier albums were produced, and I wanted to be in that studio with that gear to try to figure out how they did it."
One of maybe i will see you at the end of the world's best traits is its ever-present sense of urgency and drive. From the music, to her lyrics, to the album title itself, Sprague injects her record with unavoidable passion and euphoric energy.
"That line ("maybe i will see you at the end of the world") comes from 'end of the world', which is the first song I wrote for the album," she explains. "It's about feeling like you're running out of time. That's kind of the overall theme of the record. I've always been afraid of the world actually ending, I have a lot of anxiety and I get terrible nightmares so I have this weird sense of urgency about everything. I want to appreciate and be present every moment because I never know how much longer I have but that also gives me this constant feeling of dread."
That journey starts with the fervent "i refuse to die," which opens with a raw crunch of overdriven guitars, and escalates quickly from there. "I rearranged the album about 100 times trying to make it feel right, because the songs are all so different and it was hard to balance out the more upbeat songs with the more somber ones," Sprague says. "But I always knew what the first and last songs were going to be. It's funny because 'end of the world' was the first song I wrote, and 'i refuse to die' was the last. I knew as soon as I wrote 'i refuse to die' that it felt like the intro. It's so short and it kind of feels like a thesis statement. It's a combination of all the emotions I go through in the rest of the record."
In-between these bookends is a series of highs and lows, electric and acoustic numbers that bring us into the depths of our own heads and hearts. While it's always hard to choose favorites "because they're all my babies," Sprague considers the album's penultimate track "time is gone" (notably not a single) her favorite song on the album. A delicate and slow-burning two and a half minute release that steadily builds tension, adding extra heat throughout its short run, "time is gone" is a rather unique, but instantly memorable number. Sprague's voice shimmers through lilting, hot-on-the-mic alto that shifts up into soaring, dreamy falsetto.
"Of all the songs, it ended up the closest to my demo, and it sounds exactly the way I heard it in my head," Sprague notes. "'steve' will always be really close to my heart, too. It's such a cathartic song for me and it makes me think of an exact moment in time that was the turning point in me taking myself seriously and following my gut. It's also had a lot of different lives, I recorded it three or four different times, before I finally felt like I got it right."
Lyrically, Sprague cites a few more personal highlights. "Since my songs are so emotional and mostly sad, I really like to balance that with bits of my weird, sarcastic sense of humor. There's a line in 'object permanence' that always gets a laugh when I play it live, which is 'i see couples in love, i hope they die'. It's about that feeling when you're so lonely that seeing other people happy is ANNOYING. There's another line in 'staircase failure' that I love because it's a real thing that happened to me once, which is 'when I show up at your door just pretend that you are not home.'"
"But I think my absolute favorite lyrics on the whole album are on 'wrongo'. It's one of the most hopeful love songs I've ever written, and the opening lines are, 'There's no such thing as fate or a perfect day and I think that everything is fake, even time and space, but what do I know.' It's a pretty classic example of my pessimistic optimism."
There's no such thing as fate
Or a perfect day
And I think that everything is fake
Even time and space
What do I know
My mind is all a blank
Everything erased
Ever since the day I saw your face
And I lost my brain
Where did it go
I might be wrong a lot
But I'll never wander off
I'll be stayin where I'm at
And I'll keep waiting til you're back
I might be wrong a lot
You're the one thing that is not
Never wanna say goodbye
Maybe you could stay forever
Always running out of time
No matter which songs you happen to fall for, there is no mistaking the overall majesty of this album. From start to finish, Sydney Sprague's first LP serves as a definitive and organic introduction to a multi-faceted talent ready to charm us, provoke us, uplift us, and empower us.
"I hope [my listeners] find the ability to stay positive that I did from making this album, even when you don't actually believe everything is going to be okay," Sprague shares. "I was (and am still) so afraid of everything all the time, and even though a lot of my nightmares came true this year, I survived it, and I'm still going."
Experience the full record via our below stream, and peek inside Sydney Sprague's maybe i will see you at the end of the world with Atwood Magazine as she goes track-by-track through the music and lyrics of her debut album!
maybe i will see you at the end of the world is out now via Rude Records.
— —
Stream: 'maybe i will see you at the end of the world' – Sydney Sprague
:: Inside maybe i will see you at the end of the world ::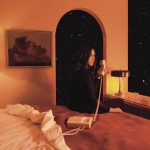 — —
i refuse to die
I Refuse to Die is the last song I wrote for the album in January, right before we left for the studio in Seattle. I'd had an amazing year, and it felt too go to be true, so I was suspicious & paranoid that something was about to go wrong. The nightmare of 2020 hadn't started, but I could feel the negative energy looming and I wanted to try to *manifest* it away. This song is pretty much just a desperate wish for good luck, and looking around at the world it feels like it didn't work, but so many of my dreams have come true this year, and I've got to spend more time than ever with the people I love, so maybe it did.
object permanence
Object Permanence is defined as "the understanding that objects continue to exist even when they cannot be seen, heard, or otherwise sensed". It is a fundamental concept in the development of infants, and sometimes I feel like I struggle with it as an adult. Not literally, but if you've ever been in a long distance relationship, you can probably relate. This song is about settling into that feeling of separation and trying to get comfortable.
steve
Steve is a fake person. He's a character that my friend Jared Kolesar accidentally invented when I played this song at a show, and asked the audience to name it. Before I sang a note, Jared called out "Steve!", and the rest was history. I've always really loved running too far with inside jokes. The true story of Steve is me getting fed up with my whole life and starting over. I was stuck in a dead end job, surrounded by toxic friends and a failing relationship, living in an apartment I hated. I wrote this song at my breaking point, when I was finally like, enough, and I cut all of the bad out of my life.
you have to stop
You Have to Stop is basically me putting myself on blast. It's about trying to quit a bad habit. It started as a mantra, something I would say to myself in my head all the time. I hoped that getting it out of my brain and into a song would help the message sink in. It hasn't worked yet, but here's to hoping it will someday.
quitter
I guess Quitter is just a classic breakup song. I started writing it on my way home from band practice one night, which happened to be on the same street as my ex-boyfriend's house. We had just broken up and I didn't know if I made the right call. Part of me was hoping I would run into him (figuratively, not with my car). Everything in my life was changing, and my instinct was to run back to safety, but I couldn't forget all of the reasons I left. This song is about having that internal debate, scream-singing along to Phoebe Bridgers out your car window, feeling the hot wind on your face, and letting go of the wheel. Metaphorically.
staircase failure
I wanted this song to feel like uncontrollably falling down the stairs. I was really inspired by bands like Phantogram and Sleigh Bells on the production, we did some fun things with vocal samples and some wilder instrumentation. It's about falling in love so bad that it hurts, and the adrenaline rush that comes along with that. Its big chaos energy.
wrongo
I've never been much of an optimist, and I spend a lot of time questioning my own existence and the meaning of life in general, but I met someone who changed that for me, and this song is about them. It shook me out of my nihilistic way of thinking and made me appreciate life. It's just about true, good love, that makes life worth living. The title, 'Wrongo', is a reference to a scene from one of the best movies of all time, the 2000 Jim Carrey film 'How the Grinch Stole Christmas.
what u want
What U Want is song about desperate, unrequited love. It's about being so attracted to someone that you want to be more like them. I basically poured my whole heart into this song, and it still gives me goosebumps to play it live.
time is gone
I wrote Time is Gone during a long period of waiting. It's about wishing you could fast-forward through the rough parts of life to get straight to the good. I think in a way it has a "the grass is greener on the other side" kind of energy. I was really presumptive that the future would be perfect, but in that I was rushing through the present and not really appreciating it. Still glad that time is gone, though.
end of the world
End of the World is the last song on the record, but its actually the first I wrote of the collection. I wrote it shortly before Steve, when I was realizing and coming to terms with how unhappy I was in my life. It was affecting my mental and physical health, and I knew I had to let go of the people & things that were holding me back. It's basically a goodbye letter to that life and the people in it, saying I have to go, and maybe I'll see you again someday, but probably not. It's the namesake of the record because it's really where the whole story started, and it feels like a great bookend to me. It feels like closure.
— —
— — — —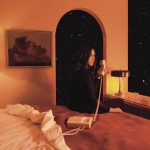 ? © 2021
:: Stream Sydney Sprague ::