London artist Karim emerges as a musical provocateur in the intimate "Dance," an upbeat, catchy, and impassioned lover's lament.
for fans of Sam Smith, Tobias Jesso Jr, Hozier
— —
'Dance' is the love, pop song I've always wanted to write and then sing at the top of my lungs
Karim Afas loves his new song, and you will too. Making music under his first name, the Florence-born, UK-based electropop artist inspires us to get up and active in his new single, "Dance," a passionate lover's lament. In his own words, "it's gloomy yet so vivid, it celebrates a triumph filled with melancholy – 'Dance', among other things, is a song about the fickleness of love and life."
I'm just laying here
Thinking I don't know what to say
I'm just laying here
Wonder if these walls are grey
Or are these just the ashes of your cigarettes?
I wonder if the night's gonna
wash your old lovers away
Stream: "Dance" – Karim
---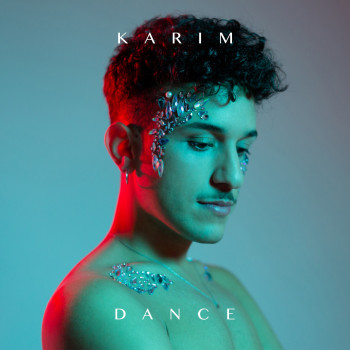 Atwood Magazine is proud to be premiering "Dance," Karim's intimate new outpouring (available everywhere Friday, 10/19/2018). After debuting in 2017 with the singer/songwriter's ballad-filled Waking On a Stranger's Bed EP, Karim dove into the electropop space earlier this year with "Give Me a Way," a Sam Smith-esque immersion of somber tones backed by a powerful, beating pulse.
So I wish that we
could dance oh, could dance oh
Could dance all them lovers away
So I wish that we
could sing of, could sing of
The times that we said we would stay
Oh, I wish that we
could leave oh, could leave all
These memories bringing impair
Oh, I wish that we
could dance oh, could dance oh
Could dance all them lovers away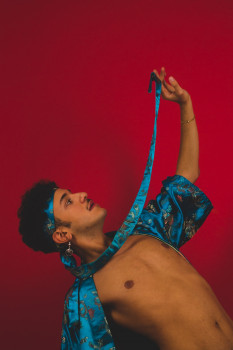 Karim emerges as a musical provocateur in "Dance," elevating his sound and stature with moving tropical beats and a soulful, emotionally entrenched performance full of longing, sincerity, and desire. "'Dance' is a song about communication," the artist tells Atwood Magazine. "It's a hymn that encourages speaking, moving, touching, and all that can be considered interaction. It's surprising how two people can be physically very near together, and yet feel like they're apart. Or there's something that fogs their thoughts up – expectations, past memories – and so they cannot really blend with each other. It's like being in hibernation!"
While on the surface everything might seem alright, deeper down something is lost in translation; it's as if both actors are are out of step with each other. Karim's lyrics paint a gloomy scenario – one in which you're making all the right moves, but with the wrong person. He's lusting after intimate connection – the stimulating synergy of two becoming one; the magic of knowing another at that higher plateau – but it's not to be found here; at least, not now.
I'm just sitting here
Think you know what you're gonna say?
I'm just sitting here
Pressing my words and spilling my lungs oh
Spilling my lungs over you
Oh, I'm pressing my lungs and spilling my words
Over you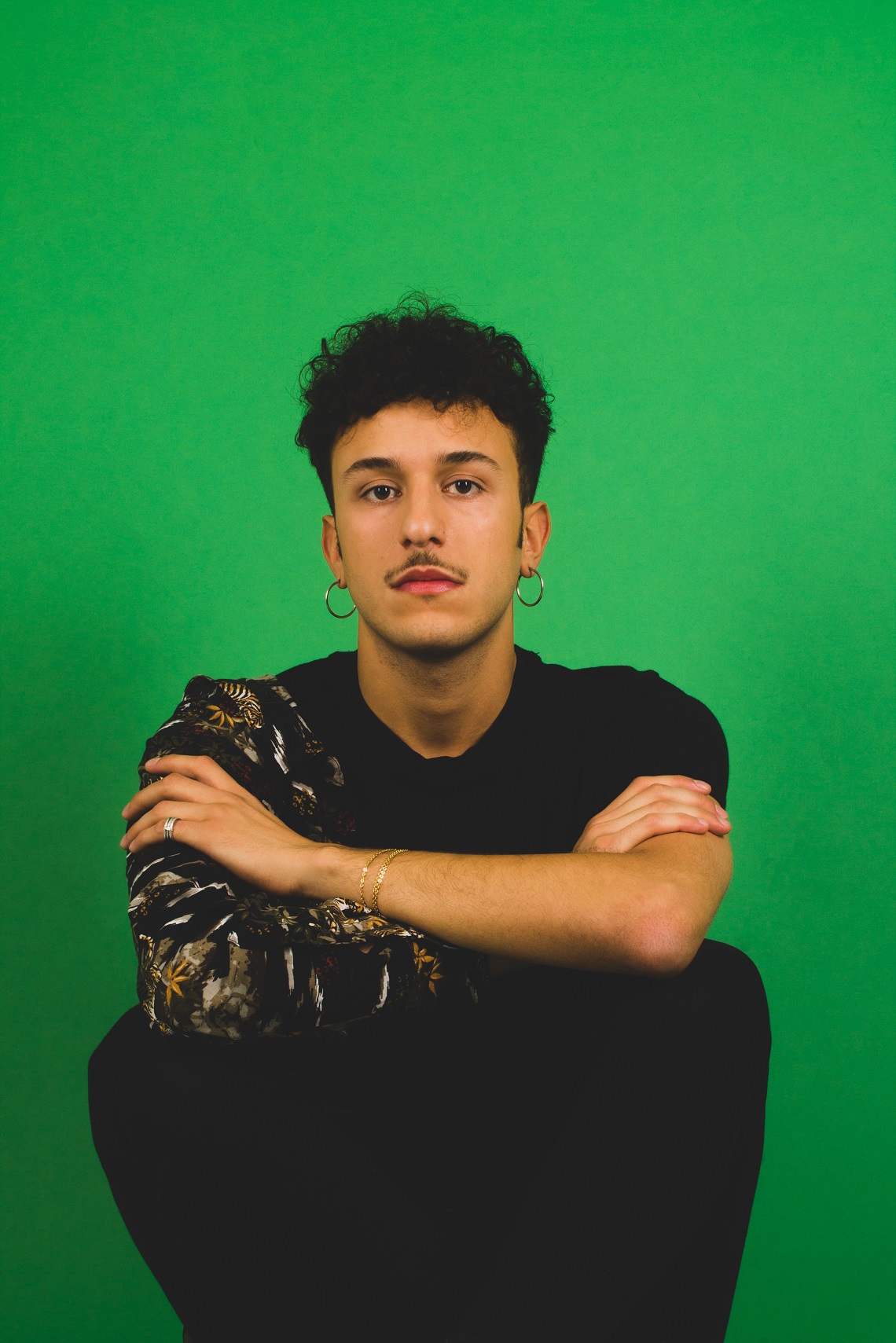 For all this emotional melodrama, "Dance" is unnervingly upbeat and inviting. Rather than dwell in sadness, Karim turns his malaise on its head with exciting dance rhythms and sweet melodies. "I wrote a pop song so that everybody could sing it loud, and everybody could move to it," he confesses. "And I seem to find something extremely valuable in pop culture. It's easier to deal with sadder topics sometimes if you're backed up by staccato strings and a lot of glitter. And that's exactly how I think of 'Dance' and its significance."
As long as you're dealing with the sad stuff, right?
There's something wrong
Something wrong
Something wrong in here
Am I the one
The only soul
That's sitting here between
All of these pauses, these letters and clauses
I'm drowning all my troubles in
All your reactions, charming interactions
I'm drowning all my troubles in
Cathartic and colorful, "Dance" is a moody moment of alt-pop polish. Its heavy beat and catchy chorus promise to keep us moving and grooving all day and night as we dance all them lovers away; meanwhile, Karim emerges as a promising soul-infused artist-to-watch with an ear for juicy pop. He may not connect on that deeper level, but his music does.
Stream "Dance" exclusively on Atwood Magazine ahead of its worldwide releases this Friday, 19 October 2018. You can also pre-order and pre-save the song via the links below.
— —
Stream: "Dance" – Karim
— — — —
? © Poppy Marriott
:: Stream Karim ::