Atwood Magazine is excited to share our Editor's Picks column, written and curated by Editor-in-Chief Mitch Mosk. Every week, Mitch will share a collection of songs, albums, and artists who have caught his ears, eyes, and heart. There is so much incredible music out there just waiting to be heard, and all it takes from us is an open mind and a willingness to listen. Through our Editor's Picks, we hope to shine a light on our own music discoveries and showcase a diverse array of new and recent releases.
This week's Editor's Picks features Lo, Jo Schornikow, Lisa Remar, Moreton, Katy J Pearson, and néomí!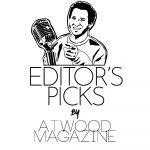 ---
Dark waves of visceral energy and intimate passion engulf the ears on Lo's cinematic new single. The Perth singer/songwriter rises up in an act of unapologetic defiance, raw vulnerability, and cathartic release on "Giver, Lover, Pet," her stunning first single of the year.
Dramatic drums pulse a heavy beat and ethereal guitars foster a heated, immersive landscape. Recalling early 2000s indie rock bands such as Yeah Yeah Yeahs, LCD Soundsystem, and Interpol, Lo unleashes a diary-like confessional through expressive, close-miked singing with an undeniable, irresistible edge.
She may be Australian by birth, but there's some New York charisma running through her veins: "Don't tell me you need me if you've got somewhere else to be," Lo sings at the top, inviting us to dwell in the depths of her inner sanctum. "I'm a flower, picked and pruned and missing all my leaves. Fighting you off but you never give up, like I always give in. Couldn't care less if I hated you, I'd let you do anything…"
"It's a relatable situation where you find yourself stuck in an unhealthy relationship but can't get out because you adore them so much," Lo says of the song. She expands upon this emotional push-and-pull in the song's sweeping chorus:
I'm a giver, baby
Hopelessly
What I give to you
Is more than me
I'm a giver, baby
Lover, pet
Take all you can
And take again
You're gonna love me
you're gonna love me not
"Lyrically 'Giver, Lover Pet' was partly inspired by the character Spike from Buffy the Vampire Slayer, who constantly referred to his conquests as 'pet' in an endearing way, which I found both highly problematic and somewhat charming," Lo tells Atwood Magazine in conversation. "It was also based on relationships I've seen people around me endure, whether it be romantic, work relationships or family. Seeing people you care about being walked all over is never fun."
"The use of flowers in both the video and lyrics was really important for this song," she adds. "I feel like flowers represent so many different emotions and intentions; romance, sadness, loss, guilt. All of which are tied in with the overall story of 'Giver'. The perspective is from someone comparing themselves to a flower, delicate and in need of care as a result of their partners poor treatment. I also used the petal picking game 'they will love me, they will love me not' to represent the innocence of this person and the uncertainty they face being with their lover or partner."
"Giver, Lover, Pet" shines as an alternative anthem of self-empowerment and self-love. It's heavy, but heartfelt, and beautifully charged in the best of ways. Lo's given her listeners plenty to unpack, and we'll be doing so over months' worth of repeat listens.
Don't tell me you compromise when all you do is moan
Pick apart my daily needs and counteract my growth
Hold me back from the world I see and everyone I know
Tell me you love me while you take me home
"Lose Yr Love"
Jo Schornikow
It feels weird to be dancing along to Jo Schornikow's "Lose Yr Love," but in all fairness, she gave this emotive song an especially buoyant backbone and an utterly charming beat. The Phosphorescent band member comes to life with dazzlingly bright instruments, warm melodies, and a downright stirring vocal performance on the second single off her forthcoming third album Altar (out May 20 via Keeled Scales).
I wasn't thinking right
Wasn't thinking of a step ahead
Let you out of sight
Upon the waters edge, upon the water
Take me to last night
When in my arms you slept, up in my arms
I didn't need the signs;
Didn't need you on the edge of the water
"It started as a permanent reminder to myself, of a time I almost lost my son to a lake here in Tennessee," Schornikow says of this song. "It became a kind of meditation on how quietly things can change, and how catastrophic quietness can be. Drowning is a very quiet thing. Do polar ice caps make a sound as they are melting? So, to counter that scary sort of quietness, and maybe in attempts to atone for that afternoon where I accidentally but monumentally fucked up, I turned it into a loud, fun sounding song."
"Lose Yr Love" is the polar opposite of a celebration, but you'd be forgiven for not paying attention to the lyrics or the song's title; the music is sun-soaked and dreamy, offering (as she mentions) a counter-balance to the utter devastation running rampant through this song and the memory that inspired it: "You slip into the night, such a quiet way to lose your love," Schornikow sings at the track's end. "No final fever fight; it's such a quiet way to lose your love." Forgive my speechlessness.
How's an ocean part- just split in two?
Guess there's more to this than I ever knew
To the ones keeping the dream alive;
To the shipwright and the polar ice
"lankersham..."
Lisa Remar
Singer/songwriter Lisa Remar delivers an absolutely breathtaking performance on "lankersham…," her first song of the year and the lead single off her recently released EP, hi… (out April 6). Described by the 25-year-old NYC native as "an exciting, bittersweet collection," the new EP features four devastatingly beautiful tracks that soar with stirring, aching intimacy and gentle dream pop wonder.
"lankersham…" is the unmistakable highlight of this collection, featuring Remar in a moment of delicate, captivating, and gut-wrenching surrender. "I felt seriously stuck, sidetracked from my purpose. My reality had become so skewed and I'd grown into someone I wasn't really proud of at all," the artist explains.
Expanding on this period in her life, she shares: "I liked it for the time being because it was a new experience and it gave me something to look forward to almost every other night. But one day, as these things do, it all ended quite abruptly, ties were cutoff and I was completely drained over trying so desperately hard to seem like I wasn't trying hard at all – all for someone and their group of someones – whomst I didn't even truly fuck with them like that. Still, I couldn't stop crying that day, so in an attempt to escape my head I decided to take an aimless drive."
"I ended up on a seemingly never ending road called Lankershim Blvd, where the desolate landscape felt like a perfect metaphor for precisely how neglected and disposed I felt in that very moment.There was nobody else on the road nor was there anything around me – just a few gas stations and a massive empty space fenced off with miles and miles of barbed wire. Suddenly I felt myself teetering over the precipice of a spiral down towards self-hatred. As intrusive thoughts about my self-worth incessantly popped like a chain reaction of kernels in a microwave – my head felt like it was ready to explode. What saved me from having a mid drive crisis that afternoon was stopping myself and reflecting on the people I may have left devastated or deeply insecure as well – some without even knowing at all."
"The title for the single Lankersham is a play on the name – Lankershim. Given that it's a song about being unexpectedly plucked into the lives of others just to be discarded like fast fashion or a happy meal toy."
This song is upheaval manifest, and Lisa Remar gives her all ensuring we come away from "lankersham…" with tears on our cheeks and a pit in our stomachs.
"Do you feel a madness rising in you?" A heavy, ethereal indie rock outpouring from the dark depths of a soul unhinged, Moreton's latest release is just that: A visceral, raw release – impassioned, immersive, and enveloping. The Brisbane art-rock trio fronted by lead singer and guitarist Georgia James Potter comes to life like never before on "Down & Out," a song that in no small way explores that all-too tired phrase, this is why we can't have nice things.
Guitars ache and drums beat heavily behind Potter as she spills her whole self into this dramatic, intense song:
I think you're going way to hard man
You know this ain't 1986
You said I looked like a monster
I watch you ride the waves and peaks
Oh, if you could see what I see now
You would hold yourself so tight
Instead of holding on to something
To keep you wired through the night
"We wanted the song to feel uneasy but beautiful, like how it is to worry about someone you deeply care about," Potter explains. "It's about the complexity of realizing you've gone beyond each other's reach. And the allure of recklessness and sabotage. Why does it feel so good to destroy things?"
All the trouble's leaving patterns on you
And the worry's leaving shadows on me
Were we always down & out?
Moreton's team writes of "Down & Out" "teetering on the edge of eruption," and the shoe fits perfectly. This is a song of a soul on the edge, restless and on the verge of total meltdown. It's painful; it's emotional; it's delicate and volcanic, an alt-rock upheaval that leaves us breathless, shaken, and better off than we were.
I think you're going way too hard man
Riding the edges of the black
Trying to drink entire oceans
Of all that's good and real and wrong and right
I know you're holding on to something
I know you lie awake at night.
All the trouble's leaving patterns on you
And the worry's leaving shadows on me
Do you feel a madness rising in you?
Were we always down & out?
"Talk Over Town"
Katy J Pearson
The lead single off Katy J Pearson's forthcoming sophomore album is an energizing landslide of sweet, seductive indie pop: Invigorating and unrelenting, "Talk Over Town" hits hard, hits fast, and doesn't stop for a full six minutes. It's a radiant release exploring some of the more nuanced facts of life, with soaring vocals, rollicking guitars, and rich harmonies holding our attention captive throughout:
All this talk over town
Makes me feel like I'm goin' crazy
Felt the pain, felt the shame
Movin' forward to my core in the new, new world
Feel it there, digging in
Underneath all the things that we talk about
Silver light, on the hill
Waiting for something to spill out to the crowd
"I wrote 'Talk Over Town' with my brother Rob; I hadn't written in a while and it was a song that sort of came out of nowhere," Pearson explains. "Once it arrived I knew I was ready to start creating the second record – it was a penny drop moment and the song felt exciting and a bit different to tracks on 'Return'. It's a big old long song, and it feels a bit indulgent! The track itself is about growing up and understanding that things change, that patience is a virtue so we should wait for things to come to us."
Pearson explodes with vibrant color in the song's buoyant and bold chorus. As tension subsides in sweet release, she gives herself space to grow and room to blossom:
I was waiting for a time, but it's not now
Gonna show me something that I'm missing
It's the something I can't live without
I was waiting for a time, but it's not now
Gonna show me something that I'm missing
It's the something I can't live without
"Talk Over Town" is enchanting, and an exciting first look at Katy J Pearson's new chapter. Her sophomore LP Sound of the Morning is slated to release this summer via Heavenly Recordings.
"eyes filled with sky"
néomí
Tender and fragile folk blooms in singer/songwriter néomí's second single, reminding all of us that there is boundless beauty to be found in life's stillness: The spaces in-between the movements, the actions, the changes, the noise. Released March 17th via [PIAS] Recordings, "eyes filled with sky" is a lush, lilting invitation to step back and observe, listen and learn. The Surinamese/Dutch folk-pop singer/songwriter engages the senses with poetic, vivid lyrics channeled through a mesmerizing mix of piano, lightly finger-picked acoustic guitar, and soft, wondrous vocals:
remind me why we'd stop my love
crystal gold wrapped up in dust
the love that was profound who couldn't find me
forever more, for all that was
how do you think you know?
darling don't you go
"'eyes filled with sky' was written almost two years ago," the artist, born Neomi Speelman, tells Atwood Magazine. "It was during a time when I was so badly in love with someone whom I felt such a huge connection with. Together I felt that this was part of something greater. For some reason he fought against this connection, even though he knew as well that we had something special. I had the feeling that he wanted to stop things just because that was the easier road."
"Writing this song, I tried to convince myself that love isn't always easy and that you can't leave someone hanging just when you begin to build something strong," she adds. "The song was called 'don't you go' when I started to write it. But after some time, 'eyes filled with sky' felt more suitable. It is the other side of the story: 'don't you go' feels a bit more miserable and 'eyes filled with sky' is dramatic but you can feel the sense of becoming stronger and aware of things. I don't think I have better words to describe the song than just my thoughts here on paper like this."
"The song felt very emotional to write but now, when I listen to it, it feels comforting, knowing that you can overcome feelings like this. I like that the interpretation of the song can be in many ways, and I hope that is how it feels to the listeners. Floating away on this dreamy landscape of despair but acceptance."
With her debut EP before set to release June 24th, néomí is well on her way to establishing herself as a standout presence in 2022's indie folk canon. "eyes filled with sky" has a magical filmic quality: Love may be fleeting, cruel, and mysterious at times – there's certainly nothing "easy" about it – and yet, we can't help but feel the pull of its attraction, and the pure strength of its allure. néomí captures all this and more with the warm words she sings and all the words left unspoken, instead expressed poignantly and perfectly through her stunning, stirring, spine-chilling instrumental work.
where indebtedness of your soul shows
where the fuel of your heart grows
your harvest grown and now you left it sideways
forever more, for all that was
how do you think you know?
darling don't you go
how do you think you know?
darling don't you go
darling white as a bird you fly
sometimes it hurts in your eyes
filled with sky like mine
— — — —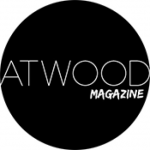 Editor's Picks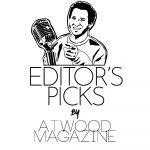 ---