At its base, life is a series of breaths: An in and out, a give and take. Animals and plants alike exist in harmony with their environments, and together they craft a well-balanced ecosystem. Even humans, as removed as we may feel at times from "nature," depend on – and play a role in – this earthly rhythm.
While the wind whispers and the ocean roars, we've found our own way of connecting and reconnecting to our surroundings. Ásgeir's vibrant song "I Know You Know" resonates with a natural, warm energy that embraces our relationship with the world, as well as our relationships with each other. Beautiful, delicate and moving, it is a powerful reminder that we are not alone, nor will we ever be.
Oh, how I need you now!
Want you beside me
Oh, how I need you!
Alone with a heavy heart
Why can't you see me?
Feeling my luck wear thin
Watch: "I Know You Know" – Ásgeir
---
Atwood Magazine is proud to be premiering the music video for "I Know You Know," off Ásgeir's recently-released sophomore album Afterglow (5/5/2017 via One Little Indian / Columbia Records). In our interview with the Icelandic singer/songwriter earlier this year, Ásgeir spoke of his own growth and journey during the recording process for an album that seeks to balance varied instrumentation, sound, meaning and more.
Straddling the first and second halves of Afterglow, "I Know You Know" feels like a moment of restless serenity: It is upbeat, but almost hesitantly so. It rides a wave of percussive feeling that constantly drives the listener forward, despite the artist's seeming desire to stay in one place. It evokes a oneness with the land, sea and sky, despite its heavily electronic presentation: In fact, it is this careful combination of electronic and "acoustic," "real" sounds that helps tether the song to the ground, whilst allowing it to fly.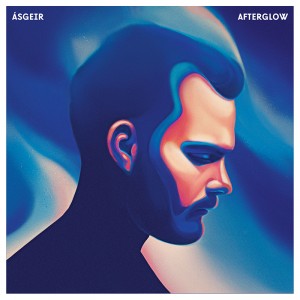 Drive away with me
Straight into the rain
Never coming back again
See the rivers flow
Heading for the ocean
I know that's where we belong
Meet me up in the light
Now that it's calling
Sing to a quiet stream
Oh, how I long for light
A light that won't leave me
Never to go away
The "I Know You Know" music video mirrors the poetic and sonic warmth of the track. "For this song we wanted to do something simple and relaxed. The video is shot in my home area," explains Ásgeir (born Ásgeir  Trusti Einarsson). "My old natural science teacher was so kind to let us use his land and his tractor and we shot the video in a few hours in great weather and good atmosphere."
Great green pastures surround the artist below, while deep blue skies cover him above. Directed by Baldvin Albertsson and Arnar Helgi Hlynsson, the video's focus on nature's physical and existential beauty amplifies the accompanying music as well as its underlying message. We watch the Icelandic musician bask in sunny weather, boarding a tractor to etch the words YOU KNOW into the grassy field.
I know there's a love star
Shining down on the old house
Nowhere near the tried lines
I know where the keys are
The keys to the old house
Nowhere near the guidelines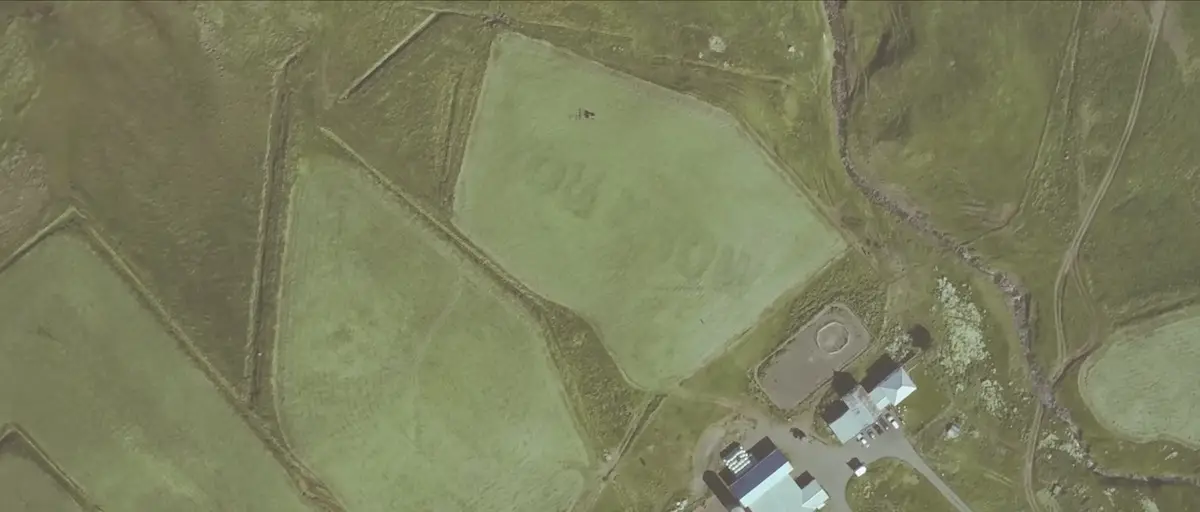 "And I know you know," sings Ásgeir in the final chorus, "See the rivers flow… And I know you know, let the ocean bathe me…" In spite of ourselves, we are all a part of something much greater. And while this song and video can be interpreted in any number of ways, its ability to evoke humility, appreciation, connection and love for our world is universal. Enjoy Ásgeir's "I Know You Know" exclusively on Atwood Magazine, and take a moment to breathe.
— —
— — — —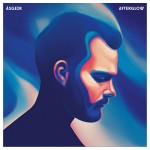 photo © Ásgeir 2017
:: Listen to Ásgeir ::
---