Soothing and seductive, Kyan Palmer's entrancing "Poetry in Motion" basks in a heated moment, exploring how physical connection can speak louder than words.
— —
If you didn't fall in love by the end of the song, then you're not listening loud enough: Kyan Palmer's velvety voice and rich lyrics are entrancing. His latest release, full of hidden gem lyrics, brings listeners something different with every play. "Poetry in Motion" (released 3/2/2018 via Krown Records) is soothing, pulling listeners in and rocking them with a smooth pulse and muffled percussion.
Your poetry in motion
Got me swaying like the ocean
Listen: "Poetry in Motion" – Kyan Palmer
---
The track starts on an inevitably catchy intro. Palmer croons over a dynamic riff setting the scene for his cinematic love song. As the lyrics begin to flow, we discover that we know this story all too well. Palmer expertly describes that magnetic feeling of being completely drawn to someone. Ever walk into a bar and feel yourself orbiting the same person all night? Palmer puts that feeling into a few strong choice words.
"Poetry in Motion" is equal parts anticipation and living in the beautiful moment. It's that last hour, where you wonder if you'll be lucky enough to spend a private moment with your person – and maybe even forever. You'll shake off those thoughts because these days in romance we are taught to expect nothing but the now. As the evening progresses, you'll find yourself lost in the moment. The song explores how a physical connection can sometimes speak louder than words. The theme of poetry is vivid and unique.
Blue lights shine down
Sweaty bodies in a crowded room
No one around
Now it feels like it's just me and you
Music background
Good vibrations are setting the mood
Two one, countdown
How much longer 'til I'm alone with you
Palmer's voice is a standout. Nimble and vulnerable like Justin Timberlake while sexy and smooth like Drake, it's easy to get caught up in his evocative lilt.
The latest addition to Palmer's catalog, "Poetry in Motion" is off the artist's forthcoming debut EP (slated for release summer 2018), and his favorite song of all those he's written, according to the man himself. The song follows a consistent streak of successful singles released by Palmer. His debut single "Burn Mona Lisa" blew up online, boasting over 2 million Spotify streams. No doubt, listeners have fallen in love with the artist's confrontational lyrics and a knack for emotional hate/love songs.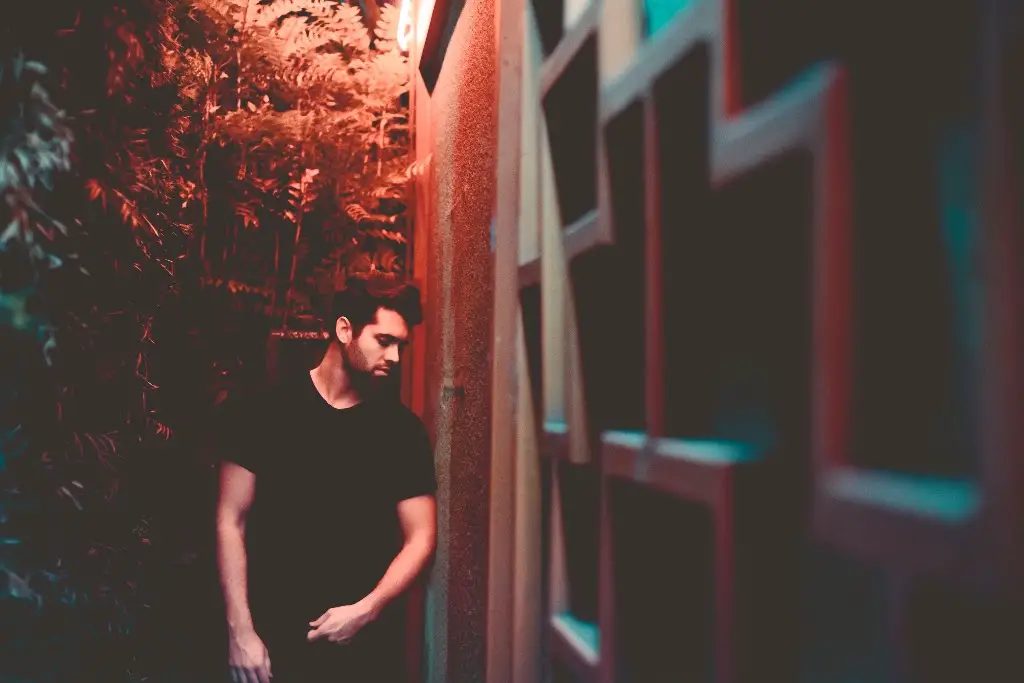 Kyan Palmer recently performed an intimate set at Los Angeles-based pop up venue Nitelight. The crowd was instantly mesmerized by his easy, but powerful presence. Palmer performed five songs, including "Poetry in Motion." Among the five was also one of Palmer's favorite covers – Rihanna's "Stay," which he jokingly introduced by saying he performs it at every show. Palmer recently released the cover as a single. Most excitingly, he mentioned that his next single is anticipated to release this April. We're all ears waiting for this one to drop, and once you hear "Poetry in Motion" you will be too.
If you love Kyan Palmer as much as we do, be sure to connect with him via the socials below to hear about show dates and new releases.
— —
— — — —
? © Jennica Mae
:: Stream Kyan Palmer ::