Bad Western's stirring "Sainte Something" looks back on an ending with bittersweet warmth and appreciation for time spent together.
— —
We have a tendency to color endings with sadness and melancholy; to lament them for their finality, rather than to embrace what we did have, and appreciate that time for what it was. Yes, doors close. Time is infinite, but life is finite: That which is, must eventually be have been.  Yet that doesn't mean we have to dwell in sadness: Bad Western's stirring new single "Sainte Something" looks back on an ending with bittersweet warmth and appreciation for time spent together.
20 years from now
Look me up if you're in town
I hope that I'll have found
Something keeping me around
Now grab your picket sign
Show me what's on your mind
Don't ever fall in line
But, if you can, be kind
Listen: "Sainte Something" – Bad Western
---
Atwood Magazine is proud to be premiering "Sainte Something," the latest single off Bad Western's upcoming debut EP (out July 2018). Consisting of Ben Carter-Whitney, Landen Moore, and Wyatt Fine-Gagné, Bad Western are a Toronto-based indie rock band from Montreal. With strong pop, folk, and rock sensibilities, the band blend guitars and vocals to create a powerful atmosphere that resonates with feeling – especially on "Sainte Something," the band's best offering yet.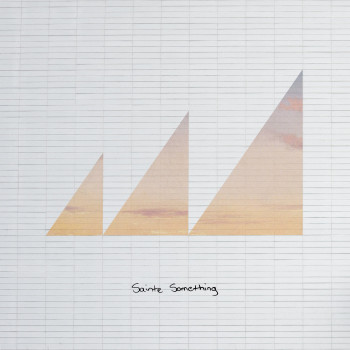 "Sainte Something" is a folk song dressed in rock instruments. The track moves with a driving force, starting off with a slow acoustic pattern and slowly building into an overhaul of emotion. Wyatt Fine-Gagné's vocals echo with humbling grace as he resolves to a move forward with a smile, rather than a frown:
What about the things
we said we'd explore
If we're leaving here
let's make sure to close the door
We can head to Sainte Something
never been there before
We can go there together,
never want more
"At the beginning of my final semester of school in Montreal, a friend asked me to contribute a song to a short film he was producing," Wyatt Fine-Gagné tells Atwood Magazine. "We were all excited by the prospect, but the direction we were given was relatively vague: The song was supposed to reflect our experience in Montreal. When I originally wrote "Sainte Something" I was fresh off of a break-up and just a few months away from finishing school and leaving Montreal, my home for the previous four years. I was thinking a lot about endings – how we cope with them, what they look like in retrospect, and whether they really measure up to the import I often ascribe to them."
He continues: "When things end, my tendency is to zero in on regret and the things I feel I've missed out on, but I wanted "Sainte Something" to focus on the hope and possibility that endings can bring us. It is a song about looking beyond endings, appreciating the time that comes before them. It's about enjoying the ride rather than worrying about what needs doing before you're done."
We slept on the mountain side
We didn't worry 'bout the time
And you said enjoy the ride
And to remember that there
are no permanent divides
You could read "Sainte Something" as a breakup song, and in many ways it is. Perhaps breakups are just the easiest way for us to imagine this kind of intimate "divide" – the transition from knowing something so well, to being disconnected and out of reach. "Sainte Something" is very much romantic, but that romance applies to all life situations – because all of them, dark as it sounds, do come to an end one way or another. All we can do is embrace the life we have and the experiences we're given – which is exactly what Bad Western do in "Sainte Something."
Stream Bad Western's new single exclusively on Atwood Magazine, and stay tuned for more from this promising trio as they gear up to release their debut EP next month!
— — — —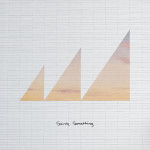 ? © 2018
:: Stream Bad Western ::