Sloppy Jane show us that punk rock is certainly not dead on their ambitious, boundary-pushing debut album Willow.
— —
There are a lot of reasons to get excited about Brooklyn rockers Sloppy Jane. Whether it's their eccentric performances featuring naked bodies and vomiting blue dye, or their music which features unusual instruments such as xylophones and kazoos as well as unconventional vocals like laughter and choir parts. It could be the drastic changes in genre and speed which characterize their sound or simply the tone in frontwoman Haley Dahl's booming voice which screams, "Fuck you, I'll do what I want." Whatever the reason is, we can all get excited for their recently-released debut LP Willow (released 3/23/2018), which features all of these things and much, much more.
Listen: Willow – Sloppy Jane
---
"Willow tells the story of a great adventure. Willow is a girl, who existed inside of a strip club in Inglewood, who ran away to the desert to hustle pool with a lion, and who burned herself alive for my freedom," Dahl shares on the band's Bandcamp site. "She was buried at sea alongside her best friend. This piece is dedicated to their sacrifice and to their memory. The record is a work of nonfiction, and if consumed correctly will take the listener through a journey."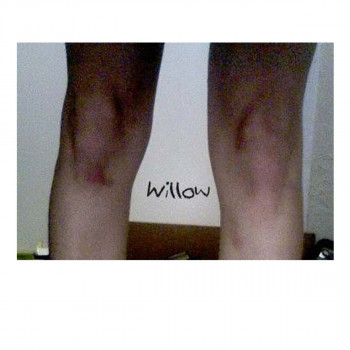 And take us on a journey it does. Whatever you are expecting from a band as unconventional as Sloppy Jane, Willow delivers. The album is completely chaotic but within the chaos Dahl creates poetry. Listening to Willow is the musical equivalent of walking into the Mojave desert and releasing a throat shattering scream. Sloppy Jane creates catharsis and wraps it into one poetic adventure.
It is hard to highlight just a few tracks that characterize Willow because the LP is meant to be experienced as a cohesive piece but lead track "King Hazy Lady" and "In the Future It Was Me Who Burned It Down" are prime examples of the complex musical styles that encapsulate the album. These tracks bounce back and forth between styles, speeds, and genres effortlessly. Dahl stitches unconventional sounds together uncannily, in a way that makes you wonder why you have been living your entire life without these dynamite combinations.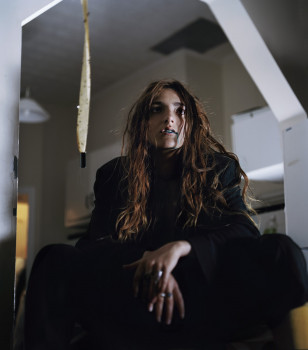 It's not just the music that makes this album so wonderful, but the way in which Dahl crafts lyrics in a poetic yet accessible way. She doesn't mince words or hide her feelings under flowery language. She crafts her stories using colloquial language that grounds her songs to reality. In the opening track, "King Hazy Lady," we meet Willow for the first time in a strip club in Inglewood. Dahl sings,
King Hazy Lady begs,
"Someone will you pay me
To whack my face against the floor
It sounds a little strange
But it feels just the same
At least I'd get to dress warm"
This line is a testament to Dahl's poetic chops as she is able to show how desperate our heroine is to escape her life without explicitly saying it. Willow may be an art rock album, but it's an art album that almost everyone can find some sort of meaning within.
Watch: "King Hazy Lady" – Sloppy Jane (Live)
---
So why are we so excited about Sloppy Jane? So often in the music industry, men are allowed to give outlandish performances and push the boundaries of what is acceptable to say and do and no one bats an eye. In fact, they're probably even labeled as geniuses while women who do the same are consistently held under a microscope of societal standards. It is refreshing and empowering to see a band of predominantly women being weirdos and breaking the boundaries of the punk rock genre.
Sloppy Jane are not a gimmick; they are excellent musicians who create intricate soundscapes to take their listeners on a musical journey. They not only push the boundaries of societal standards, but also the boundaries of music itself. Sloppy Jane is and are a big "Fuck You" to society, and they have the musical chops to back it up.
— —
— — — —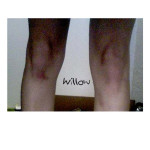 ? © Mika/e Lungulov-Klotz
:: Stream Sloppy Jane ::