I was always known as the wee, chubby boy who sang songs – it became that!
Lewis Capaldi discusses the role of music throughout his childhood and his experiences with success.
— —
At the ripe age of twenty, Scottish singer/songwriter Lewis Capaldi's career in music has only just begun. Since its release, Capaldi's debut Bloom EP has gathered realms of critical acclaim and just under 30 million global streams on Spotify. Recently named one of Vevo's DSCVR Artists to Watch for in 2018, Capaldi is just embarking upon his journey – yet it took a lot for him to get here.
In his conversation with Atwood Magazine, Lewis Capaldi explores the role of music in his childhood right through his teens and accounts for some of his most recent experiences with success.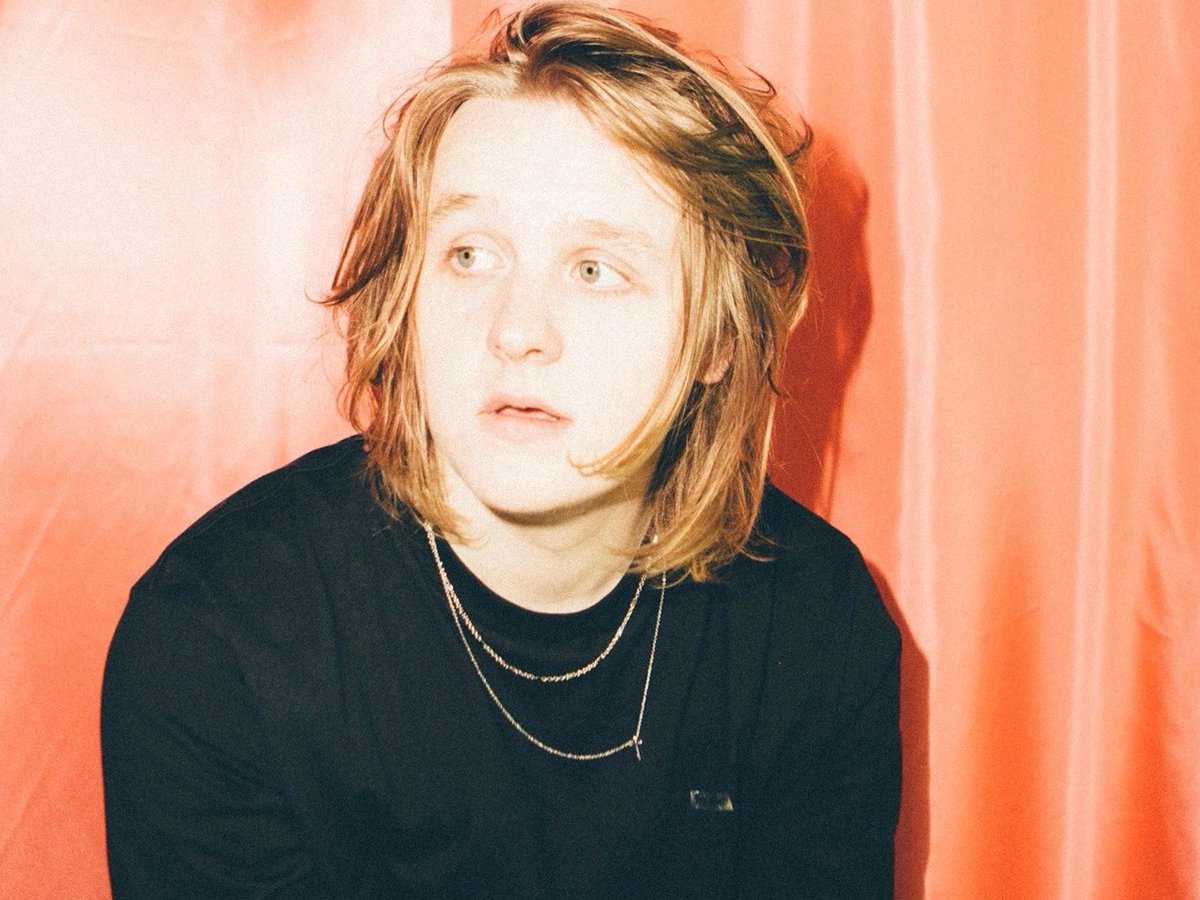 A CONVERSATION WITH LEWIS CAPALDI
Atwood Magazine: What is your earliest memory of music in your life?
Lewis Capaldi: It's probably when we used to go to France on holiday when I was younger. We used to drive there, and on the way down my mom and dad would listen to Fleetwood Mac and Elvis, Genesis and stuff like that. When I was on one of those holidays, it was the first time I got up on stage, for a karaoke thing. It [karaoke machine] had "We Will Rock You" and "We Are The Champions" on it. I just got up and did this karaoke thing and that's my first memory of music.
Was it a big jump going from playing music as a hobby to touring?
Lewis Capaldi: It's weird because, for me, it doesn't really feel like that. I never saw it as a hobby, but I saw it as something I did. In school I was always known as the wee, chubby boy who sang songs and it became that. It felt very natural, I was gradually eased into the hectic tour and stuff. I was quite lucky. When "Bruises," my first single, came out, that was quite sudden and crazy. The touring and recording comes with ease, but the most alien to me is the photos and getting my photo taken. Playing live has just always been something I've done.
---
Do you ever find yourself looking back at songs you wrote when you were younger and struggling to relate?
Lewis Capaldi: Aye, it's weird looking back at fourteen year old me. I know I'm still really young, but I used to write stupid songs about drinking and going out and the first girl I went out with. It's weird looking back, but it's also nice, it's not something I'll forget because I can look back. Not many people have that something they can look back on and think, "Wow, I was thinking this when I was fourteen." Everyone feels these feelings when they're fourteen but they don't often put them down on paper. It's [songs] now a thing I have that I can look back on. It takes me back to then.
Were there many artists you idolised growing up and have those influences since changed?
Lewis Capaldi: For me, one that's always stuck out was Paolo Nutini. He had a massive influence on me. It was the first time I saw music that was pop music. When I started off, my brother introduced me to heavy metal like Slipknot and I eased myself into indie rock with bands like The View. I still love all these things, but Paolo Nutini was the first time where I went "Holy shit, this is fucking amazing." This is pop music that can still be cool and credible. So much so that at the time I didn't even view it as pop music.  Another one that's really cool is, I remember watching this thing, The Beatles at the BBC on BBC Four and Joe Cocker came on and he was singing "With a Little Help From My Friends". It was the first time I'd ever heard anything with a bit of grit or gravel in the voice and I thought, "Fuck, that's how I want to sing." Keep in mind that I'm twelve years old and I've got the highest voice on the planet. I think that, for me, is what pushed my voice in the direction it went because I was trying to copy Joe Cocker. Bob Dylan and Fleetwood Mac too. I never really got into pop music until I was eighteen and that's when I started writing the kind of songs that I'm writing now. I thought, "I'm gonna have a go at this".
What has been your favourite experience so far while touring?
Lewis Capaldi: That's actually an interesting one. We were booked to play an Irish festival called Electric Picnic. My agent booked it and this was after "Bruises" had come out and was doing decent numbers on Spotify. We had sold a couple of shows out in Scotland and England, but I hadn't been to Ireland before, even to visit. The agent booked the show in a tent with a capacity of four thousand. I said: "Why did you do that? What did you do that for, now the tent is going to be empty." He said: "Trust me, it will be mobbed." We flew over and I was standing backstage, looking out and thinking "Fuck me, there's no one here." I went to the toilet and did some vocal warmups, so I was away for ten to fifteen minutes and then, when I came back, I grabbed my guitar and walked on stage. Front to back of the tent was absolutely mobbed and it was just a moment of shock. I started playing songs and the audience knew every single word. It was something I'd never experienced, especially at a festival. It was just amazing. The fact that all these people, from a country I'd never been to, sang every word of my songs back to me. They were even singing songs that weren't released yet, picking up on the chorus by the end of it. It was the uncertainty, before it was hands down, the best gig of my life. There's a video of it on my Instagram, there was wee, young fans, people of similar ages and people older than me in the crowd.
What's your favourite track off your new EP and why?
Lewis Capaldi: My favourite track would have to be "Fade" because I wrote it with a guy called Malay who's done stuff for Lorde. Months and months ago, before anything ever happened, my manager asked me for a list of producers and asked me who do I wanna work with, even if you think it's out of this world. So I sent him a list and Malay was on that, one of the top names. We wrote the song with the melodies in just under two hours. The vocal recordings took place the next day and the piano. For me, it was the combination of working with one of my favourite producers and writers (who is really sound, which helped) and a song that feels so classic, but also, for me, feels so fresh as well. I feel like it could've been out in the sixties, but feels very now as well. I can't put my finger on it. Everything about it. And because it's the most recent song I wrote, it's still fresh in my head. The fact that I went back to my hotel the day when we finished it, I played it for my managers and they said this is it, this is the next song. And when that happens, it's just an amazing feeling.
---
Why do you do what you do?
Lewis Capaldi: Cause I'm shit at everything else. Ever since me playing that little karaoke version of "We are the Champions" in France to now, it's [playing music] just all I've done. I think back now to when I used to go out with pals, it was always about the music. Nights out have always been; get drunk, go out, then go back to somebody's house and get out the guitars until six in the morning, drinking and playing songs. Music has just always been the thing I do. Like I said, I was the wee, chubby kid who played music and that was it. I just fucking love it and I think that's a good enough excuse for me.
— —
— — — —
photo © Aurelie Lagoutte


:: Listen to Lewis Capaldi ::
---