"I live upstairs from you, I just became your neighbor," sings Sondre Lerche. "We could be sisters, brothers, pawns in love and labor." So begins an intimate series of gestures that brings the Norwegian artist directly into our inner sanctum – consuming our ears, our minds, and eventually our hearts. Powerfully emotive and deeply moving, Sondre Lerche's raw "Siamese Twin (solo)" is one of the best stripped-down songs you'll ever experience.
And I want you to know
I won't gossip or gloat
We could do anything
Be my siamese twin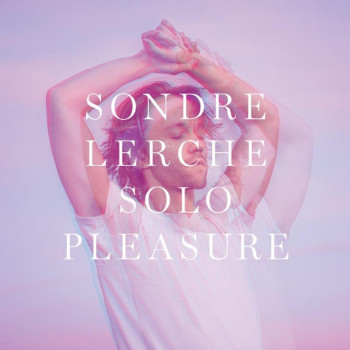 Released October 13, "Siamese Twin (solo)" is the lead single off Sondre Lerche's upcoming album, Solo Pleasure – a Record Store Day exclusive vinyl that finds the savvy pop singer/songwriter performing solo versions of his latest, critically-lauded album, Pleasure (released April 2017 via PLZ). A vivid, energetic listening experience packed with layers of synth, guitar and percussion, Pleasure occupies a colorful space that transcends the pop, singer/songwriter and indie worlds.
Though "Siamese Twin – Solo" finds Sondre Lerche stripped of his studio recording's glitz and glam, the solo track is as beautiful, if not more so, than its predecessor. We find ourselves alone with the artist, and with just his voice and an electric guitar, he woos us into a starry submission. The vivid metaphor of a siamese twin – a proximity unlike any other – is curious and clever, but it's the flying vocal melody Lerche employs afterward that truly seals the deal. He cascades toward crescendo with dazzling poise, animating his guitar to perfectly reflect his rising emotions.
It's enough momentum to send shivers down the spine.
I live upstairs from you
I'd like to get together
Let's get to know each other's
flaws and failures better
And I want you to share
anything you can spare
I'll be your next of kin
Be my siamese twin
It will come as no surprise that this track is an artist favorite. "In the song 'Siamese Twin,' the need for intimacy knows no boundaries – much like that of a child, or best friends in high school," Lerche previously shared. "But the song is not about children, it is perhaps not even about a relationship between two people, but one."
He goes on to explain: "I always thought of it as a desperately symbiotic love song – a relationship where one simply cannot come close enough to the other, and where the need to become one with someone is so overpowering that the need to possess the other becomes the most dominant desire."
I couldn't sleep last night
I'm outlining your body
We're so alike, the two of us,
so you can't fool me
Come upstairs for a drink
It's about time, don't you think
I'll be all ears and yours
It's what neighbors are for
We could do anything
Be my siamese twin
We can begin to comprehend such overwhelming internal drive upon hearing Lerche sing, "Be my Siamese Twin," followed by that massive vocal riff. It's an explosion of energy that releases the wanting, longing, needing that happens so very deep down in our cores – an expression of truth and self, love and lust that exposes us to our most vulnerable sides.
Few songs do so much with so little.
Dive deeper into "Siamese Twin" and Solo Pleasure through our chat with Sondre Lerche below, and join Atwood Magazine in embracing a truly special, unique song that goes above and beyond – both musically and emotionally.
'Solo Pleasure' is out exclusively to indie record stores 11/24/2017!
Listen: "Siamese Twin" (solo) – Sondre Lerche
INSIDE "SIAMESE TWIN"
Atwood Magazine: What inspired you to reimagine "Siamese Twin (Solo)" with that crunchy lead guitar accompaniment?
Sondre Lerche: I had originally written most of the song on the electric guitar, in my old basement, which I rarely do. So it always had this romantic distorted grunge vibe to me back then. When I was recording Solo Pleasure I tried a bunch of different amp setup for the various songs, and this just felt real natural leaning in a more crunchy direction, echoing the day I wrote it.
You previously discussed the intense intimacy that drives this song. Can you elaborate further on those emotions, and how they are amplified or changed on the solo version?
Sondre Lerche: Well, the vocals on the original are quite close and intense also, but when you're the only thing making sound, there's more room for the heightened intimacy of the human voice. You can allow the listener to lean in, instead of turning it all up. So you're sharing a more tender, intimate moment cause there literally is no one else there but the listener, wherever he or she is located.
Another thing I love about this song is its wide, luscious melody. How do feel melody and meaning intertwine, and how do you go about marrying the right melodic idea with the right lyrics?
Sondre Lerche: I just go by feeling and intuition. Marrying the right melody with the right words is what can make one song take 10 years to be finished, and another be complete in 5 minutes. Here most of the words came with the melody, the general patterns and structures, words. And then I worked on it over and over for years to get it right. It was especially important that the words sang well, seeing as it's so confessional and with an ambition to seduce its object of desire.
2017 has been the year of Pleasure for Sondre Lerche: From January through November it has been your new world. Can you speak to what releasing this album has taught you, and how it has enriched a very long, complex year?
Sondre Lerche: It really has been one of the great pleasures of my life to follow this album around the world with my band. They've become very important to me, in the music and in life. The fact that we can do this together and share this experience, with the audience. And it certainly feels like a luxury to be able to end it with Solo Pleasure, returning to the way I started out – alone with the audience. It's also really cool to see the songs connecting with fans who maybe feel a little foreign to the sound and state of mind of Pleasure.
What are your plans for 2018 and how will you be moving forward from here?
Sondre Lerche: I'm gonna lay low – mostly write and make music, and work on some other projects where I'm maybe working to complete someone elses art or vision. That is always refreshing for a change.
— —
— — — —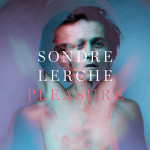 photo © Isabell N Wedin
:: Listen to Sondre Lerche ::