A sweltering cinematic fever dream, Diamond Day's debut single "Noisemaker" stays true to its name as the Montréal duo blend shoegaze and alt-pop into an intoxicating, ambient sonically-charged haze.
Stream: "Noisemaker" – Diamond Day
---
Your shadow as a dream, stuck on a beat…
There's a raw intensity about Diamond Day's debut single.
It's the allure of the unknown; a pull that hits not at the surface, but at the depths of our very being. It's visceral; it's hypnotic; and it's undeniable. A sweltering cinematic fever dream, "Noisemaker" stays true to its name as Diamond Day blend shoegaze and alt-pop into an intoxicating, ambient sonically-charged haze.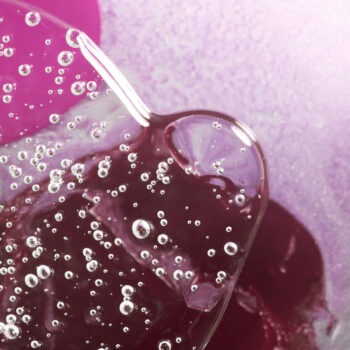 You surface when I sleep
When safe and sound
Your shadow as a dream
Stuck on a beat
Noisemaker
bad behaviour
Not fine
Atwood Magazine is proud to be premiering "Noisemaker," the debut single from Montréal newcomers Diamond Day. The duo of Béatrix Méthé (frontwoman of folk-pop band Rosier) and producer and Grammy nominated multi-instrumentalist Quinn Bachand, Diamond Day are intent on pioneering a unique brand of alt-pop – one that pairs "distorted guitars with a haunting industrial ambience," in their words.
Their first offering is a powerful window into the world they're creating, pulling inspiration from early shoegaze and electronica as they interweave tape-saturated organs with distorted guitars to great effect. Complete with an ominous, expressive vocal performance and unrelenting shuffling drums, "Noisemaker" is utterly exhilarating.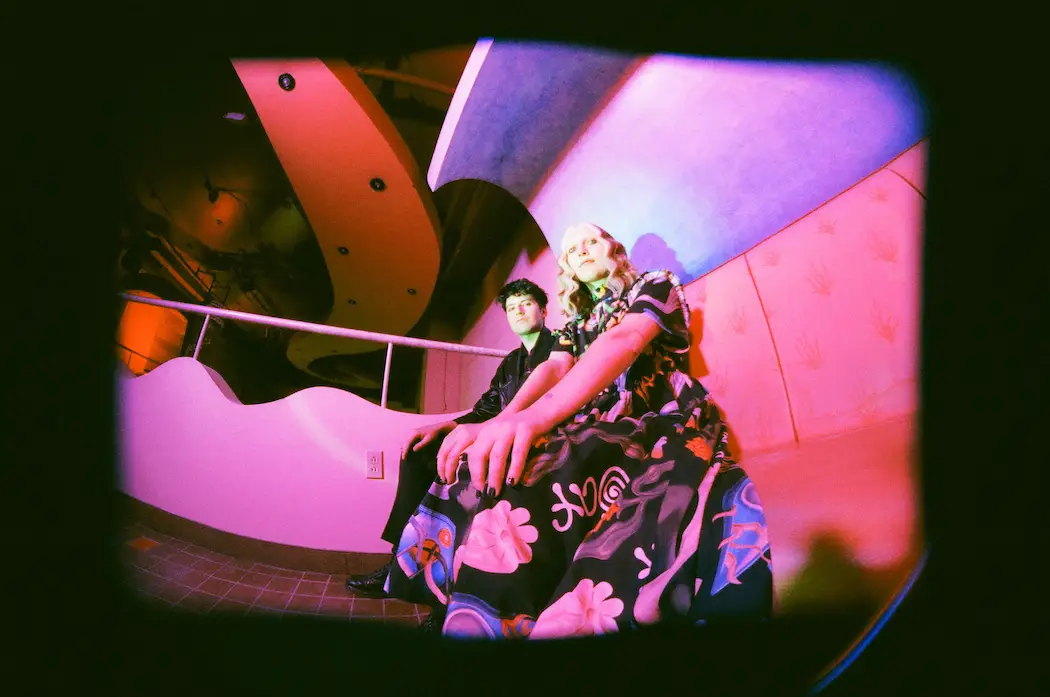 "I had just gotten a Juno (reissue) and was layering it with this thrift store organ and its built-in drum machine," Méthé recalls. "I created this pad that sounded like a "human voice" sound – that's our favourite sound on all those old digital keyboards."
"We finally 'finished' the track at around midnight and sent it off to our friend in LA, Elijah Marrett-Hitch, to mix," Bachand adds. "He's a pop mixer. He's Josh Gudwin's assistant, so he's worked on all that Bieber and Dua Lipa stuff, but an amazing engineer in his own right that grew up listening to a lot of the same stuff as us; Beach House, Dirty Projectors, Grizzly Bear."
Those influences can certainly be felt throughout "Noisemaker" as the duo employ layers of instruments to entrench and envelop the ears. Méthé's tender, emotive voice, so used to being paired with a warmer acoustic landscape, is a beacon of light against the song's cooler, harsher tones. Her words melt into the surroundings, inviting listeners deeper into darkness and unknown as she sings:
Now if we ever meet
Beyond the real
My eyes will burn in need
of dormancy
No ice breaker
Bad behaviour
Not fine
Directed by Natan B. Foisy, the "Noisemaker" music video adds an additional filmic quality to this already cinematic experience.
"The video is based around that type of rural angst – and so is the song, in some ways," Méthé tells Atwood Magazine. "It's about detecting parts and patterns in yourself that are 'not fine.'"
"Our friend Natan B. Foisy directed the music video. He grew up in Joliette, Québec, close to me. When we were teenagers, the "cool" thing to do in the winter was "drifting" – "faire de la drift," we call it in French. Natan heard those floating synths and imagined cars drifting in a high school parking lot, at least the slightly trashy Québec version…"
"It's actually illegal, so they had to be pretty low profile when filming it all," Bachand adds with a smile.
The music video helps to humanize the "Noisemaker" experience, inviting us to take a closer look within as Diamond Day do the same.
"Your shadow as a dream, stuck on a beat." What parts of us do we repress and ignore? What parts of us demand our attention before they come out in ugly and destructive ways? Diamond Day are holding a mirror up to themselves, and in doing so, they provide one for us as well.
Stream "Noisemaker" exclusively on Atwood Magazine, and stay tuned for more from Diamond Day in the months to come!
— —
Stream: "Noisemaker" – Diamond Day
— — — —
 © Ariana Molly
:: Stream Diamond Day ::
---