December 2018: Manchester natives Pale Waves brought their lively dynamic to The Fonda Theatre with contagious pop melodies, flowy dance moves, and a whimsical stage presence.
— —
Manchester natives Pale Waves took The Henry Fonda Theatre in Hollywood by storm Thursday evening, December 6 on the tail end of their second North American headlining tour. The band have released two major records this year off Dirty Hit — their first EP, All The Things I Never Said, released in February, and their first full-length album, My Mind Makes Noises, which debuted in September.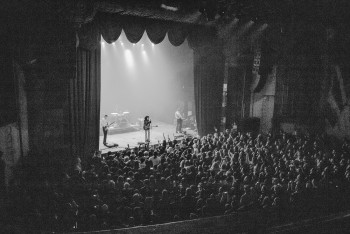 The English goth pop band caught the hearts of many young indie music lovers when they opened up for The 1975's North American tour in 2017, playing notable venues such as Madison Square Garden and two nights at The Greek Theatre. Lead singer and guitarist Heather Baron-Gracie and drummer Ciara Doran formed the band in 2014 after they met in college in Manchester; the full lineup today consists of Baron-Gracie, Doran, guitarist Hugo Silvani, and bassist Charles Wood. The band's fun and upbeat indie-pop melodies clash with their heart-breaking lyrics, something that Baron-Gracie had always admired when listening to her own favorite songs.
After being signed to Dirty Hit in 2017, the band quickly gained attention with the first catchy single, "There's a Honey." With a few more singles being released that year, Pale Waves went on their first headlining tour in North America late 2017. The following year, they announced they were signed to Interscope to release more music in the U.S., which began the journey to their EP and LP. With the release of the EP, the band performed at famous music festivals this year such as Lollapalooza, Reading Festival, and Outside Lands. They began their second North American tour in October with opening acts The Candescents and Kailee Morgue.
---
Pale Waves opened up the show with one of their notable singles, "Television Romance," a more direct song about admitting the absence of chemistry between two people. Fans pushed up against the barricade sang along to every lyric, creating an energy bouncing off the band and the crowd. Their contagious pop melodies created a fun space for dancing, in which everyone in the room participated in. Baron-Gracie was surprised by the audience's commitment to each song, telling them how great it was that a band from Manchester was able to play crowds like this in another city, especially Los Angeles.
The setlist composed of standouts from My Mind Makes Noises, such as "Eighteen" and "Came in Close," but also tracks off their EP like "New Year's Eve" and "The Tide." There was definitely a lively dynamic in the room, as their upbeat songs create a perfect vibe for just that. Baron-Gracie's flowy dance moves and whimsical stage presence allowed fans to join in with her, and the entire audience was present from start to finish.
The band closed their set with their two most famous singles, "One More Time," and as Baron-Gracie said it, "thee Pale Wave song," "There's a Honey." Dedicated fans and casual listeners alike all sang every lyric to the closer, jumping up and down to that catchy guitar riff.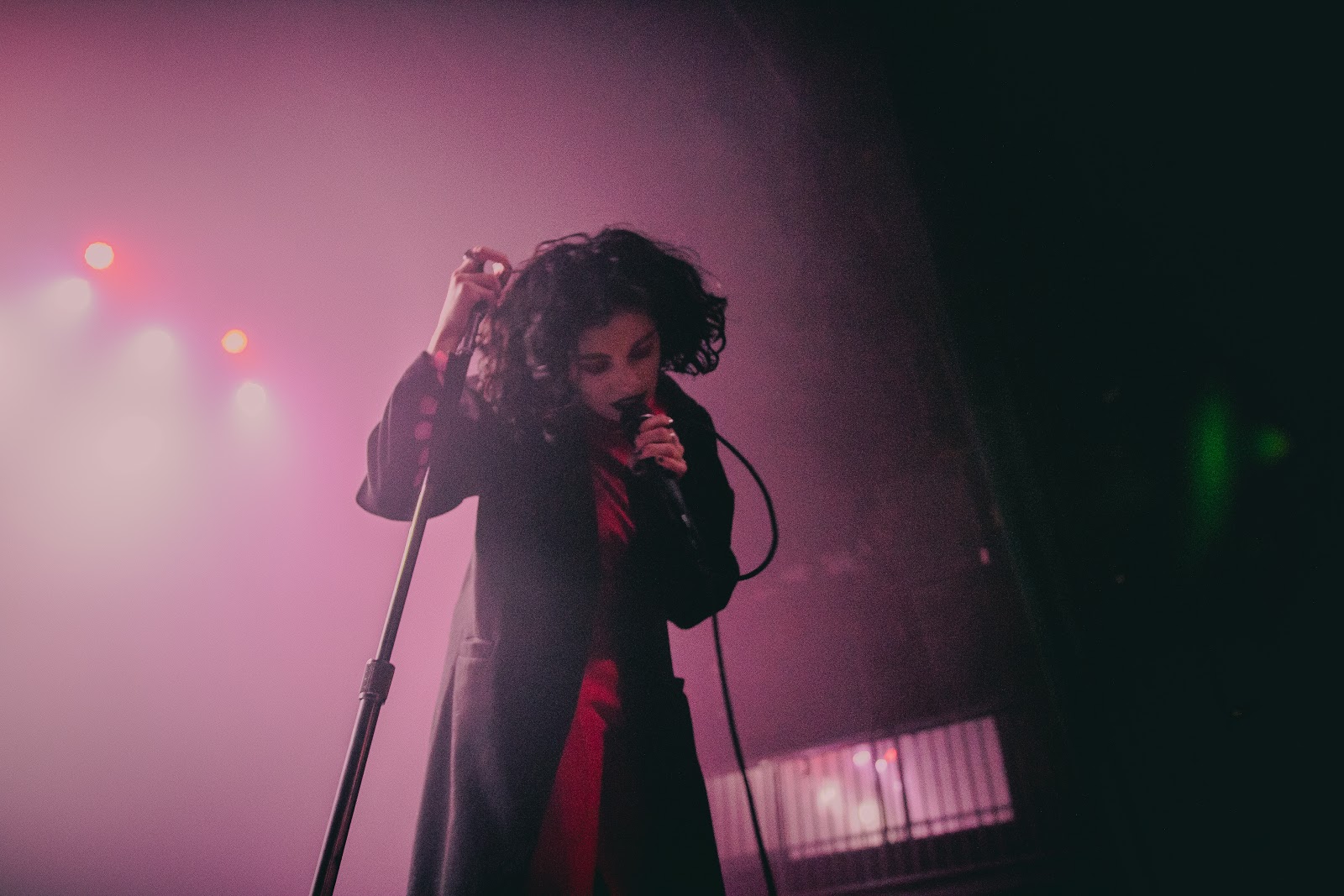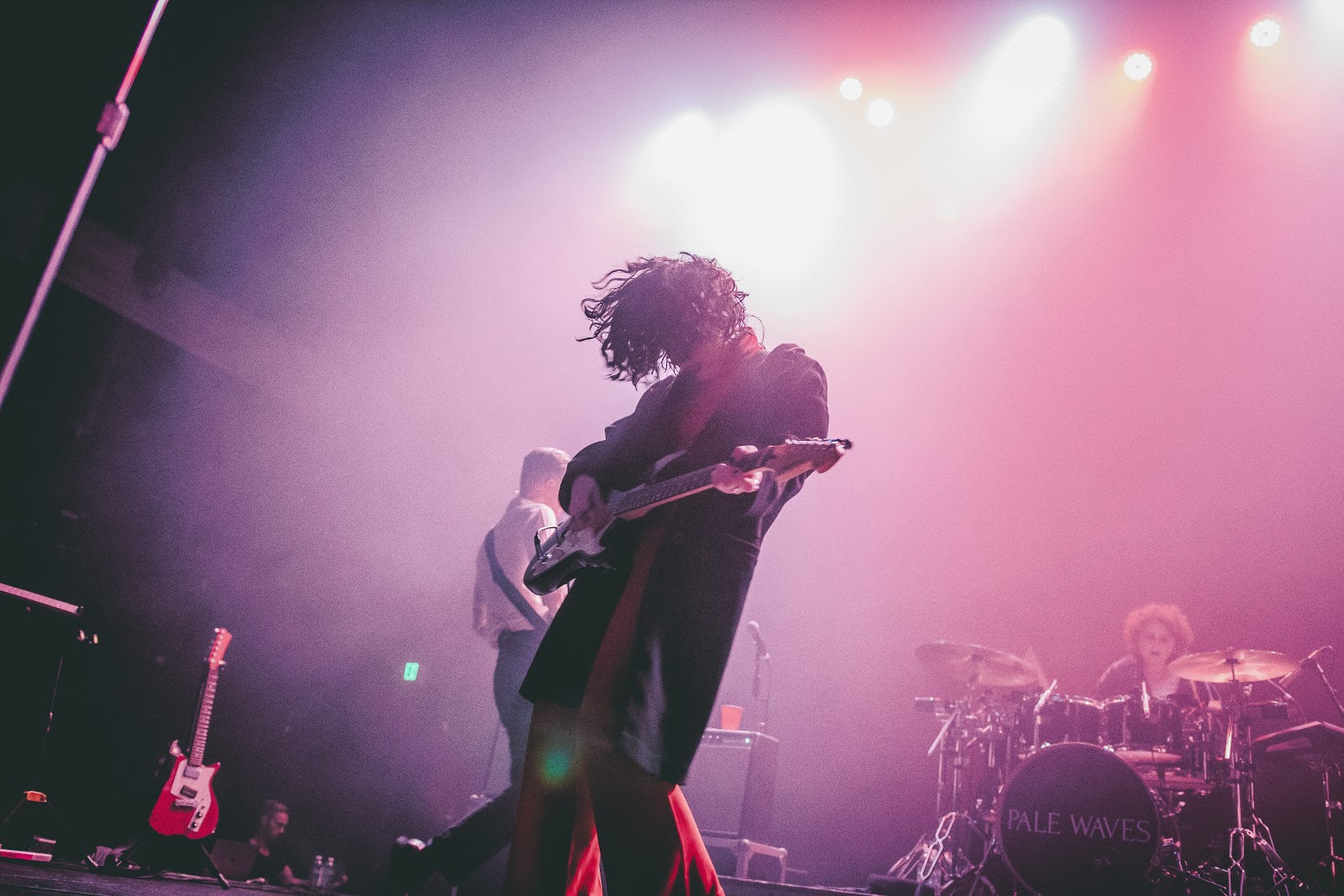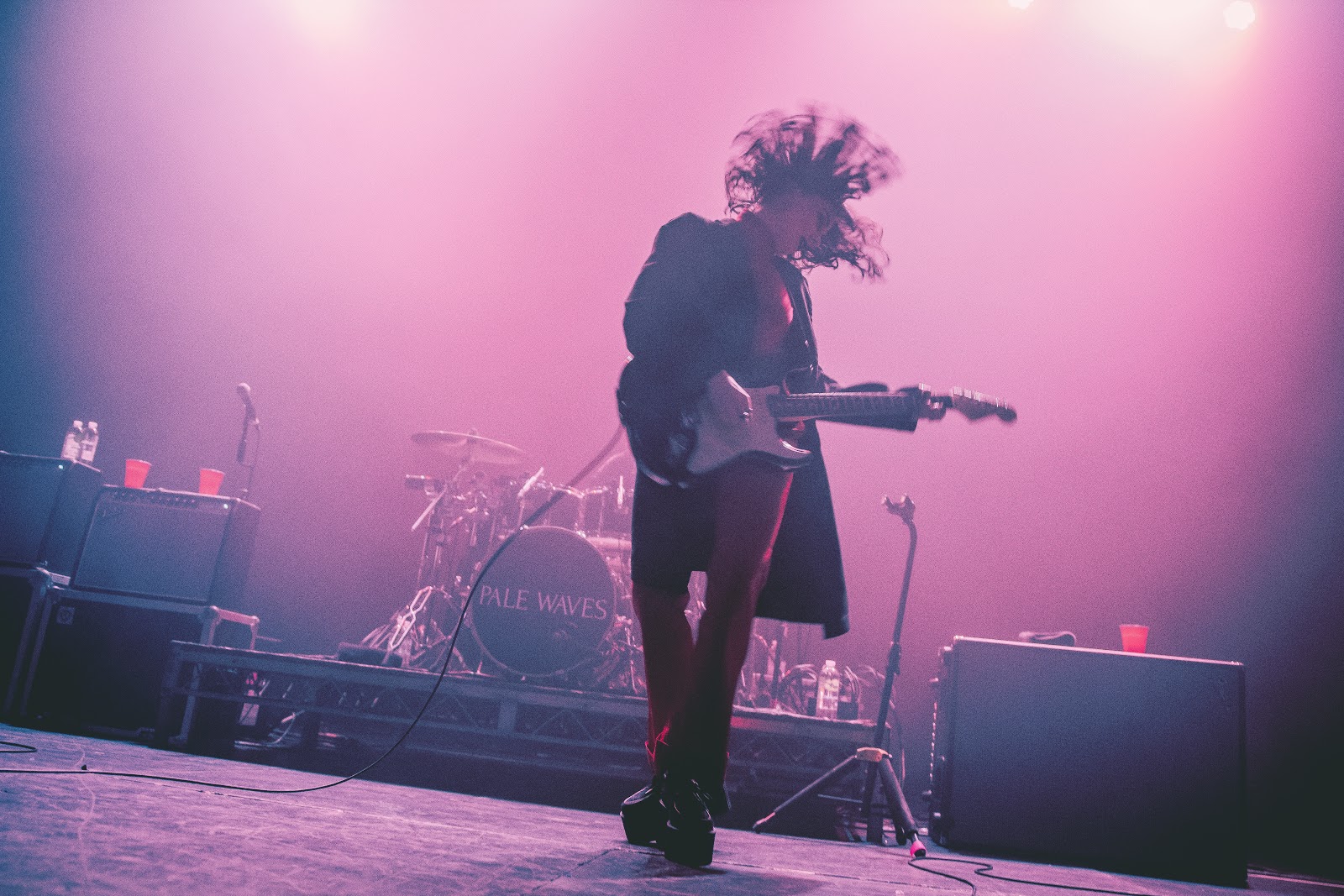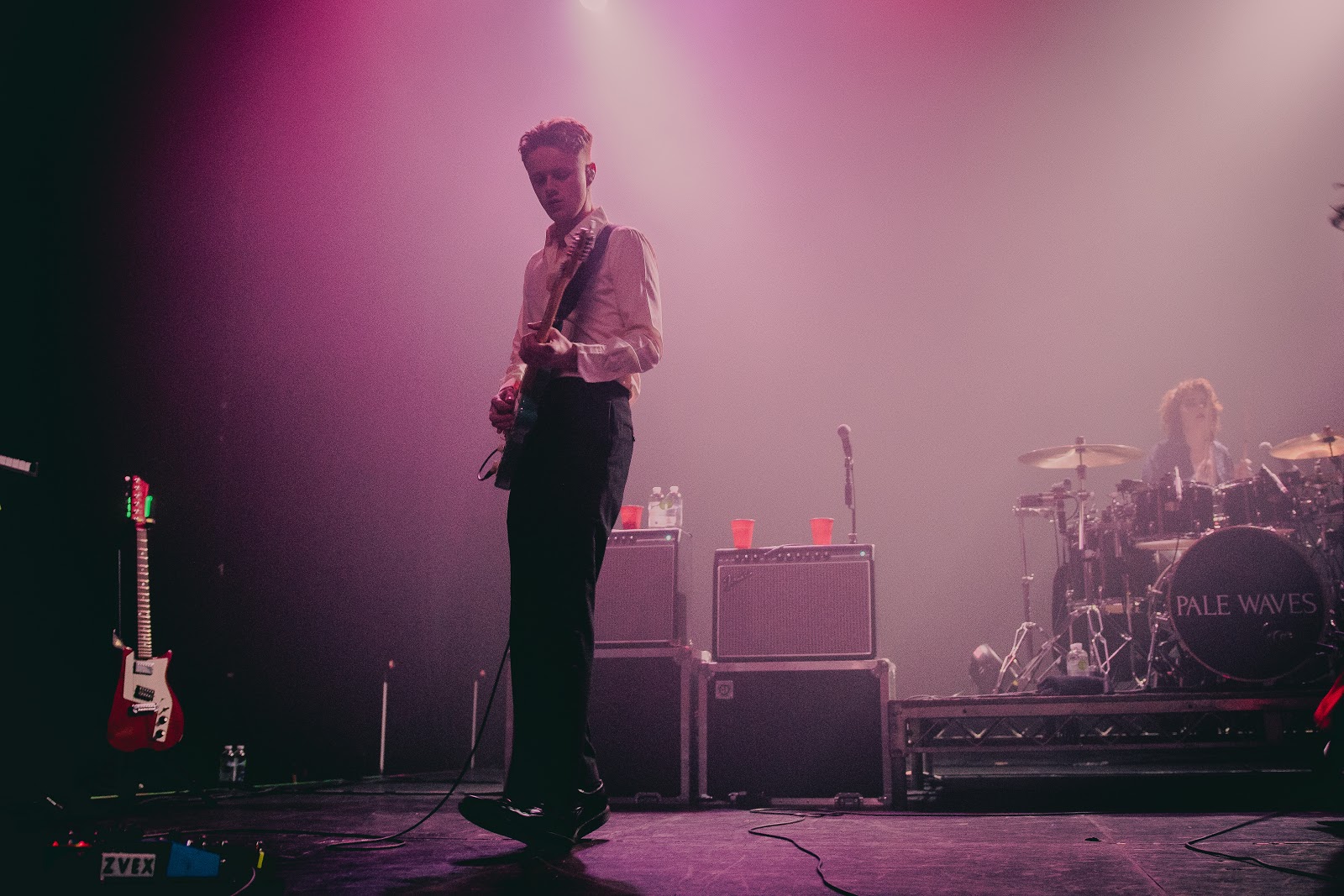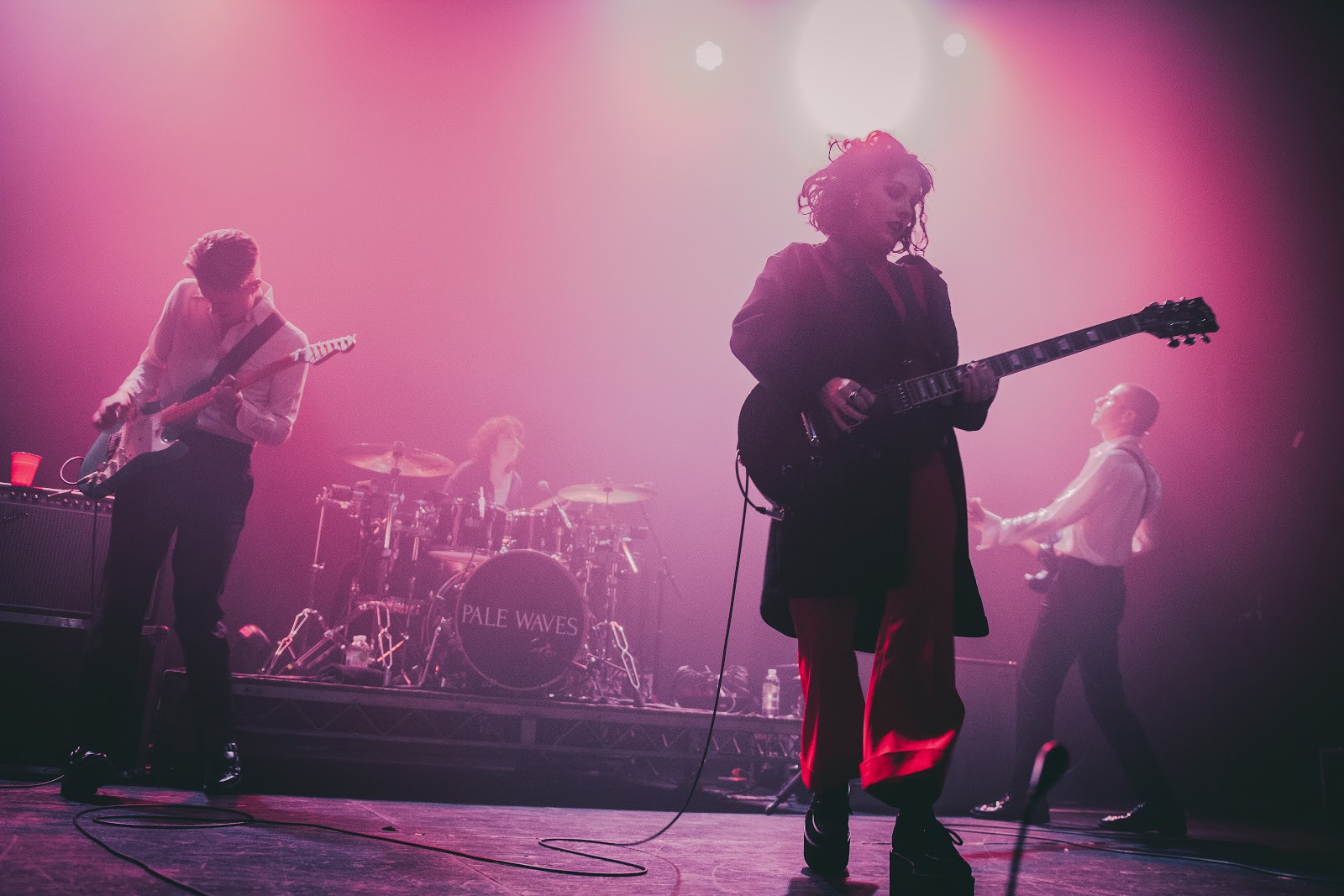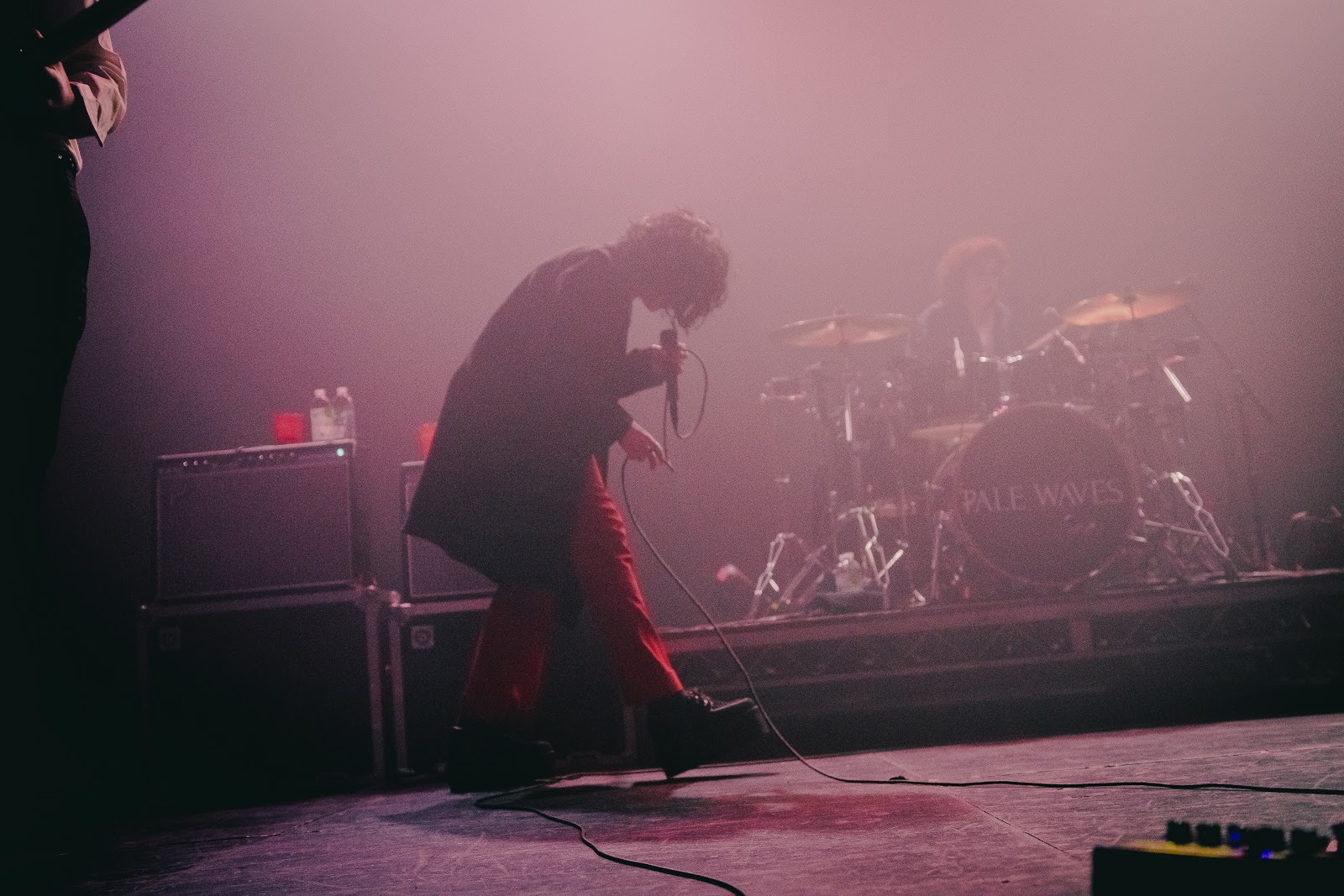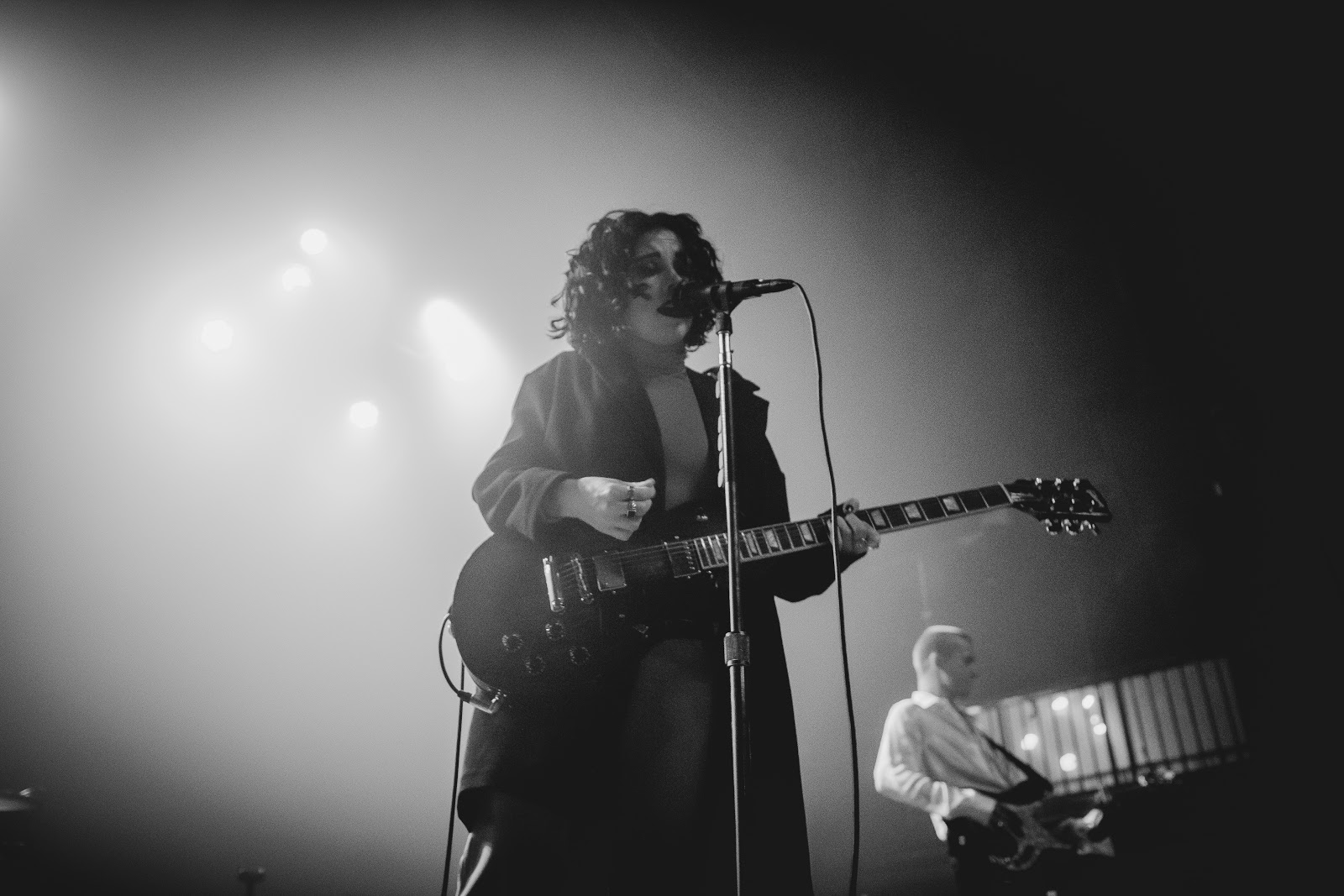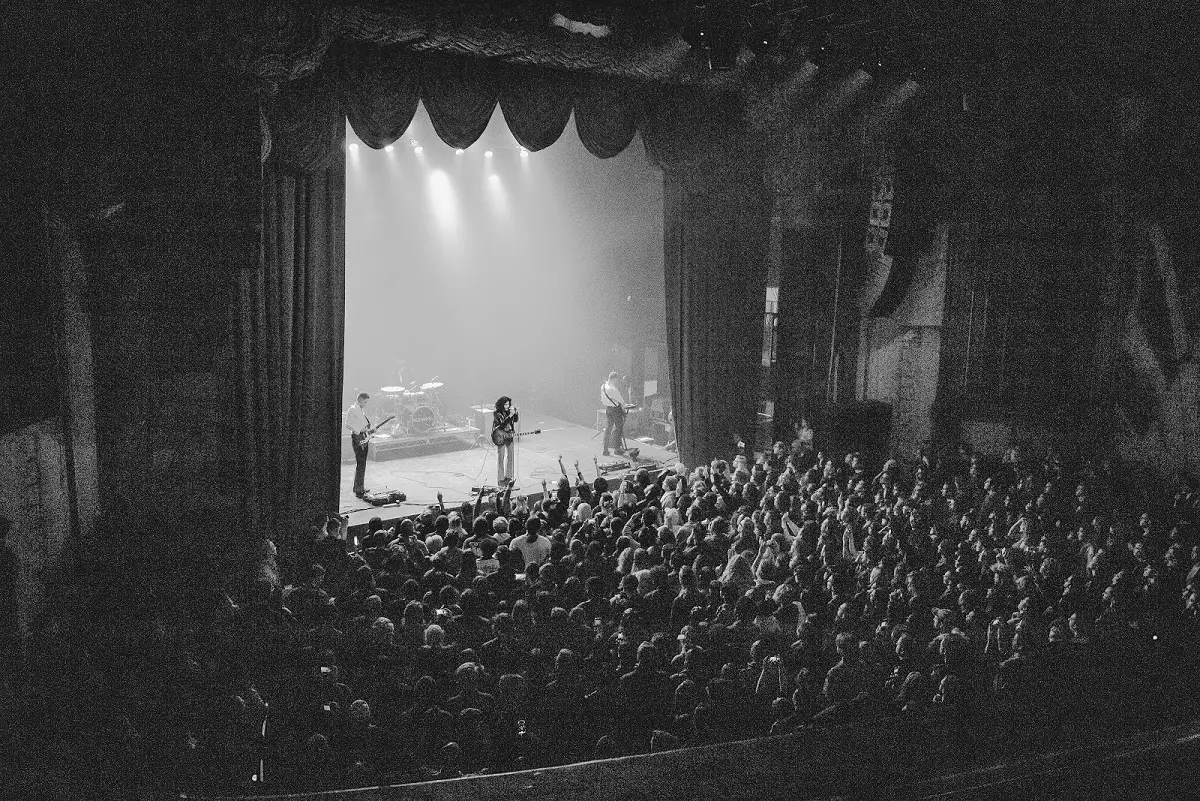 — — — —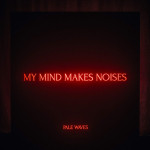 ? © Caitlin Ison
---
:: Stream Pale Waves ::